COVID-19 Relief Fund 2021 was set up to help the country. India is battling the deadly second wave of Coronavirus at the moment. Not only is the daily rise in the number of cases frighteningly high, but the sight of crematoriums and burial grounds also depict a grim picture. The healthcare system is fighting hard to meet the demands for oxygen, hospital beds and various other medical services. Social media is flooded with people seeking help for themselves, their dear ones and amplifying requests from others. By Manas Sen Gupta
COVID-19 Relief Fund 2021
As many are trying to help in any way they can, some organisations are working tirelessly to support those affected by COVID-19 as well. Their efforts have been of tremendous help, especially to underprivileged people. But these organisations have a crucial backbone — and that backbone is you. Whatever they can do, it is because of the strong support from donations. The funds help them meet their goals, which range from procuring oxygen concentrators for hospitals to providing free meals to COVID-19 patients and everything in between.
We list some verified organisations where you can make a donation.
COVID-19 Relief Fund 2021 – These organisations help
Hemkunt Foundation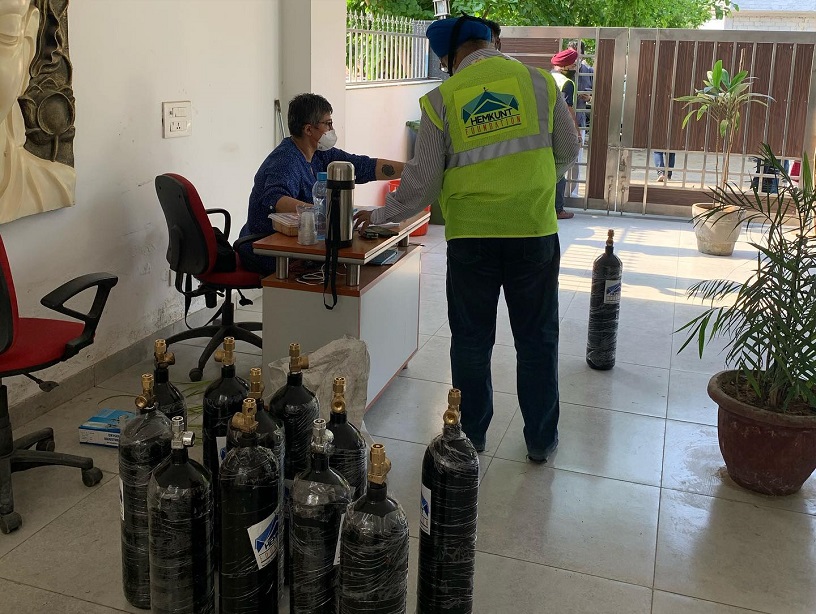 Located in Gurugram, Haryana, the foundation is helping people in need of oxygen by providing cylinders for a refundable deposit of INR 10,000 for those who can pay. They also have a 'drive through' facility that lets COVID-19 patients inhale oxygen from the cylinders at their office free of cost. Of the 12,000 calls they claim to be receiving every day for the past few weeks, the NGO is able to help around 30-40 per cent of them as of now.
Donate here.
Khalsa Aid India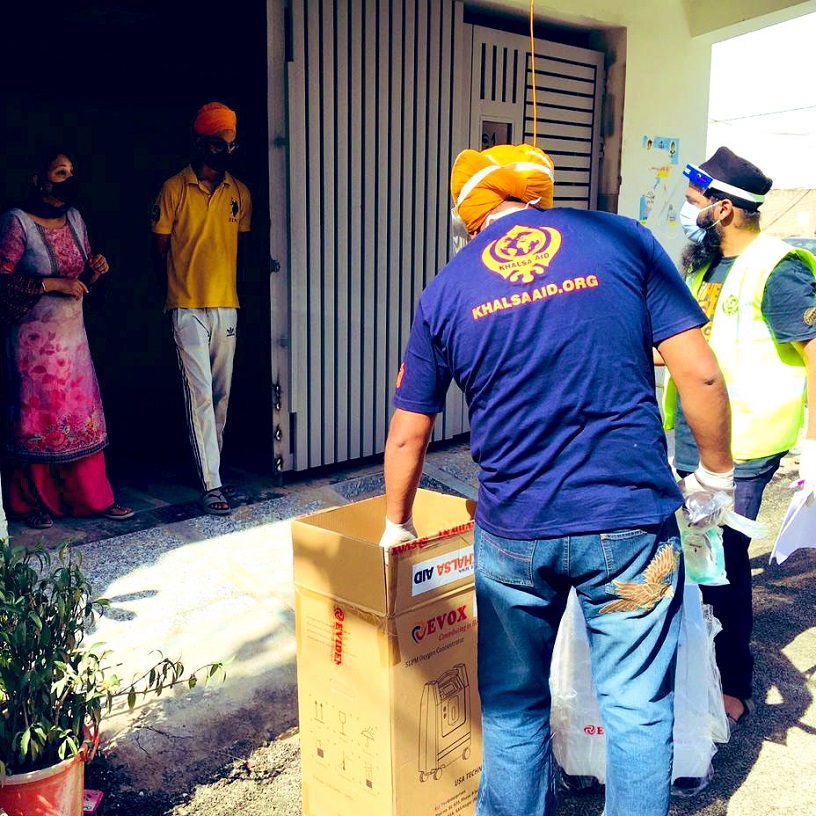 One of the world's most renowned humanitarian organisations, Khalsa Aid's India chapter is helping COVID-19 patients in Delhi-NCR with oxygen concentrators for free. Within two days of launching their WhatsApp helpline on April 23, Khalsa Aid was inundated with more than 3,000 requests. Besides oxygen concentrators, the NGO is also helping people with wood for cremation.
Donate here.
GiveIndia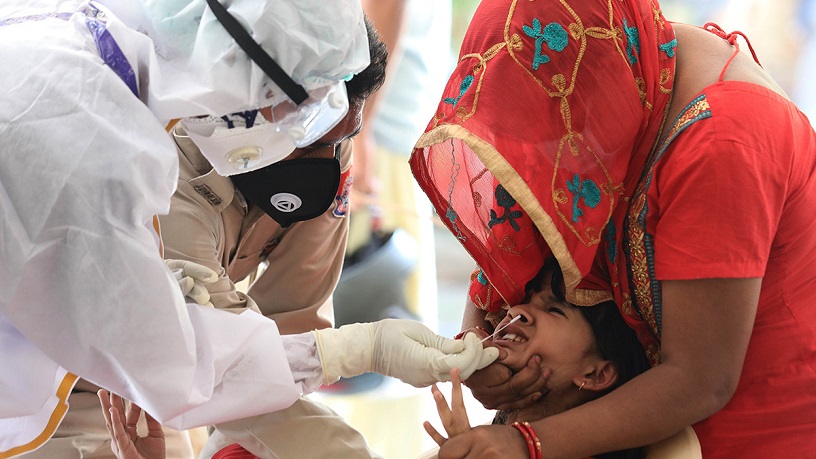 From providing free oxygen cylinders to other life-saving equipment, GiveIndia is one of the many non-profits trying to help people affected by the pandemic. It had last year raised INR 220 crore, which helped more than 56 lakh Indians in over 115 cities during the first wave. At the same time, GiveIndia had activated a fundraiser to help people with food raising INR 33 lakh. According to GiveIndia, INR 1,750 can help one family have two meals a day for one week. Both the fundraisers have been reactivated.
Donate here for helping with oxygen.
Donate here to help those affected by hunger.
Donate here to help daily wage earners with cash.
Milaap
There are multiple fundraisers on Milaap that aim to provide everything from food for COVID-19 patients isolated in various parts of Delhi to meet the shortage of oxygen in hospitals. For instance, Swasth Digital Health Foundation along with ACT Grants are aiming to raise INR 1.5 crore to procure concentrators and deploy them where needed. According to them, 10,000 concentrators have already been secured but more are needed due to the crumbling situation.
On April 26, Milaap joined hands with fintech and e-commerce platform CRED to help meet the oxygen and other healthcare needs. The CRED Coins, earned by users when they pay their credit card bills on time, can be donated to help in procuring oxygen. For every 10,000 CRED Coins donated, 1,000 litres of oxygen are sent to hospitals.
Donate here for oxygen.
Click here to browse other COVID-19 fundraisers on Milaap.
Uday Foundation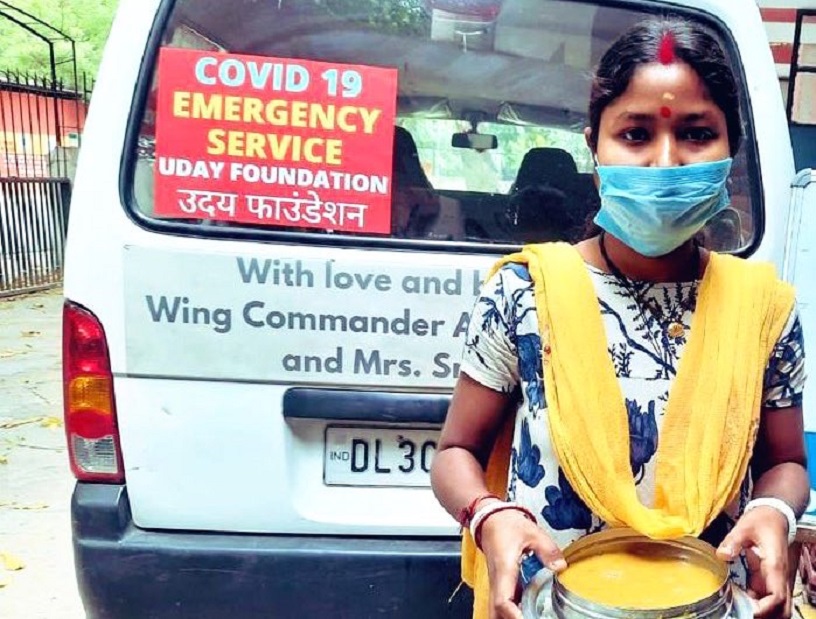 The Delhi-based NGO is trying to help the homeless by distributing 10,000 'wellness kits' under their campaign #StayWell. The kits contain paracetamol, ORS and an oximeter among other essential over-the-counter medicines. The aim is to give the underprivileged a chance to fight COVID-19. They are also raising funds to help the extremely needy with food and baisc supplies.
Donate here for helping with wellness kits.
Donate here for helping with food.
Mission Oxygen
'Mission Oxygen' is the name of the campaign led by Democracy People Foundation to help hospitals with oxygen concentrators. The non-profit initiative has a requirement of 3,000 concentrators and has managed to procure 1,300 from China at the time of writing this article. Democracy People Foundation is led by a group of young founders — Rahul Aggarwal and Varun Aggarwal of Designhill, Rahul Hari Saxena of Satvacart, Shikher Gupta of Cuttlefish and Uday Anand of Crush Fitness India.
Donate here.
Feeding From Far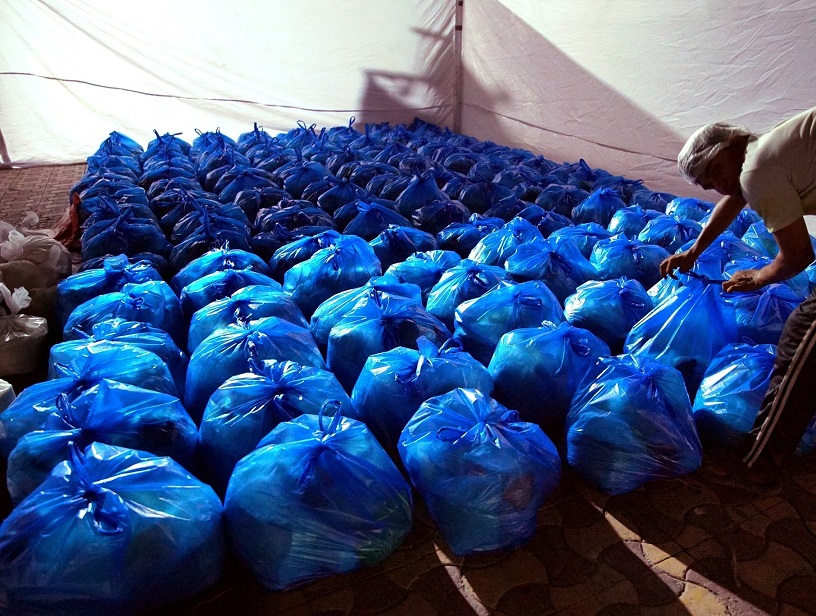 Started in 2020 during the initial months of the pandemic in India, the initiative has been helping the poor and unemployed in Mumbai with cooked meals and ration kits, which include rice, wheat, oil and salt among other items. They have been working in Govandi, a slum and dumping ground in the Maharashtra capital, where daily wage workers and other poorer sections of the society live.
Donate here.
COVID-19 Relief Fund 2021 – Where to donate to 
Khaana Chahiye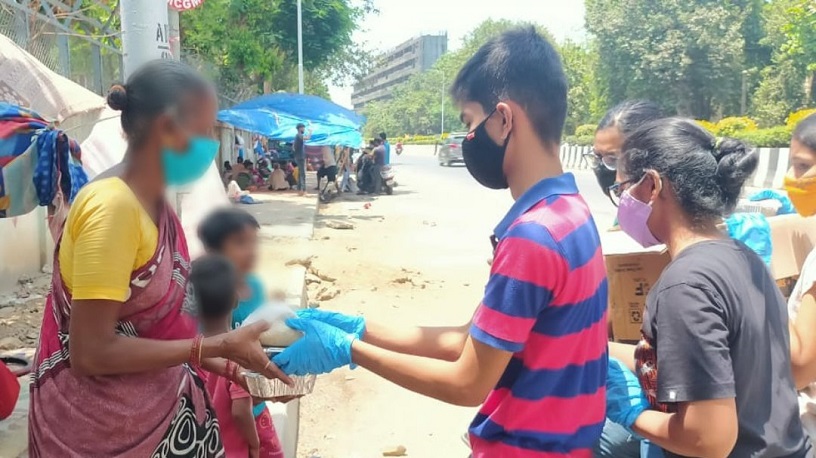 The NGO started as a citizen-led movement to help migrant workers during the national lockdown in the early months of the pandemic last year. They have so far helped close to six lakh migrant workers, distributed 47 lakh meals in Mumbai and supplied 20,000 ration kits. The organisation has over 200 citizen volunteers including actors, students, professionals and chefs.
Donate here.
HelpAge India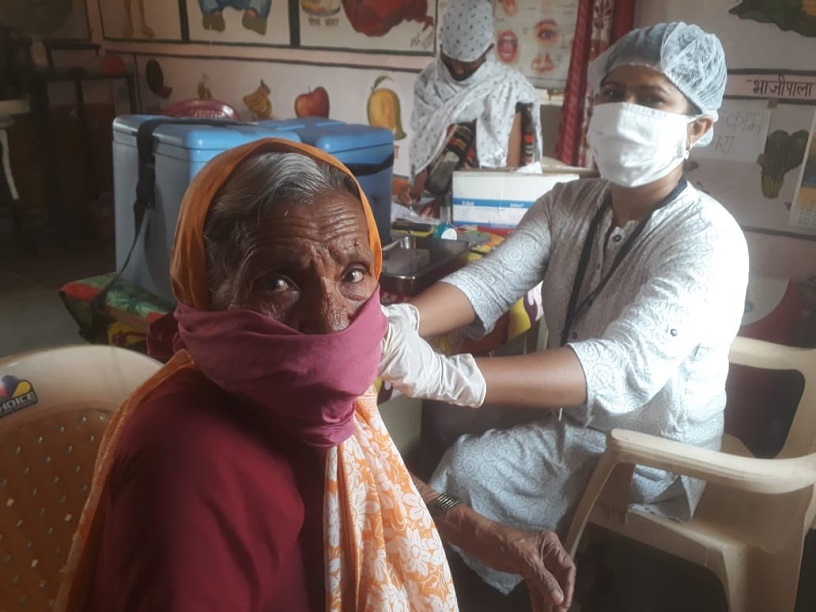 Besides people with comorbidities, among those at most risk from COVID-19 are the elderly. HelpAge India is one of the country's most respectable charities that has been caring for the disadvantaged older population since 1978. The non-profit is present in 125 districts of 25 states and has been working extensively to help the elderly and underprivileged. So far, it has provided over 2 lakh meals in 12 state capitals, distributed 38,000 ration kits in seven states, addressed SOS messages from 30,000 elders on HelpAge India helpline, and distributed more than 30,000 protective masks made by elder self-help groups to the destitute elders. It has also helped doctors working in Delhi government hospitals with 5,400 PPE kits.
Donate here.
The Akshaya Patra Foundation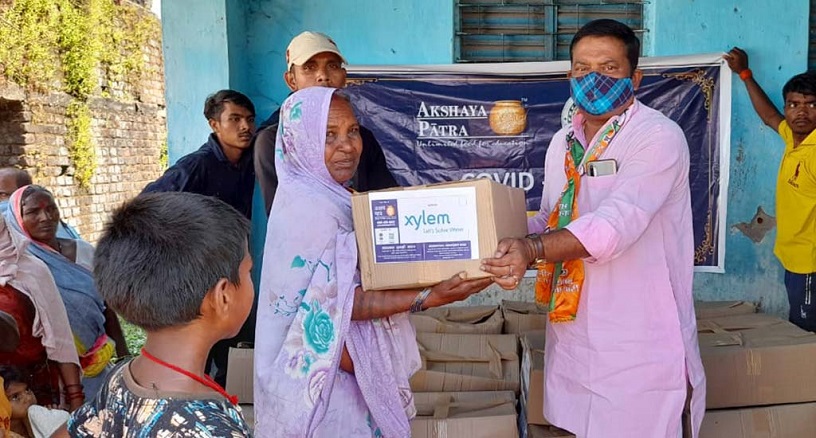 The Bengaluru-based not-for-profit foundation has been able to provide more than 12 lakh cumulative meals as part of its COVID-19 relief efforts across states. According to the foundation, the cost of each cooked meal comes to INR 25. The grocery kit distributed by the organisation contains oil, spices, vegetables, rice and other such items that can serve two people two meals a day for 21 days. Each kit costs INR 825.
Donate here.
Association for India's Development (AID)
The American charity has partnered with 30 organisations in 18 states so far and helped over 2,00,000 people, including migrant workers. AID has also been distributing thousands of PPE kits across the country besides helping the needy with food supplies.
Donate here.
Feeding India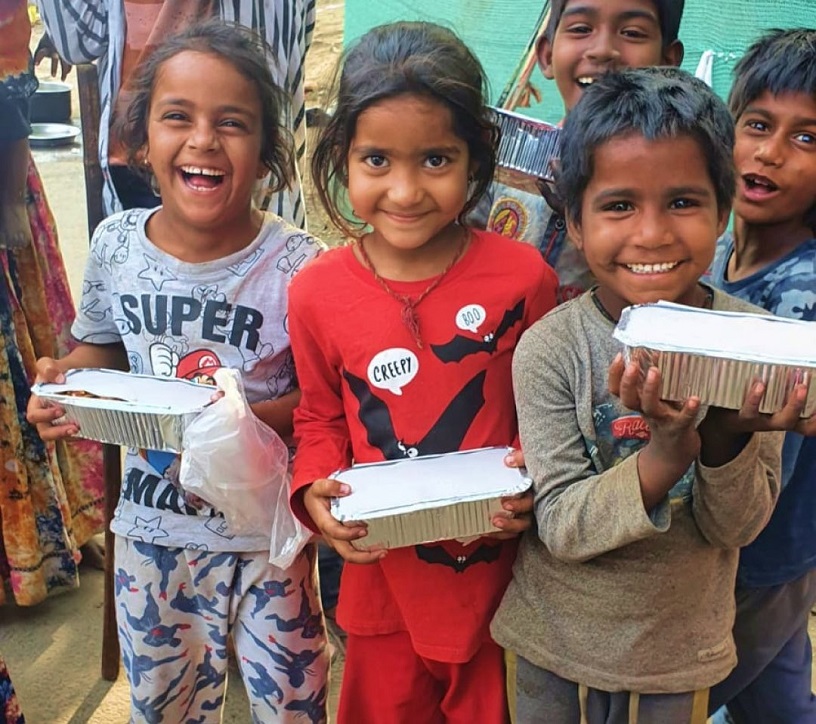 Feeding India is a non-profit organisation started by Zomato. The organisation has been raising funds to help mitigate the oxygen crisis that the nation is currently grappling with. Under its initiative, 'India Needs Oxygen', Feeding India is providing free oxygen supplies to hospitals and patients. In this regard, it recently partnered with logistics company Delhivery for oxygen concentrators and other related supplies. The aim is to raise INR 50 crore.
Donate here.
Doctors For You (DFY): Part of COVID-19 Relief Fund 2021
DFY is a registered society founded by doctors, medical students and like-minded people in 2007 to provide medical help for all. During the pandemic, DFY has been active in several states of India providing everything from medical care to PPE kits. In Delhi, it helped set up and manage the 100-bed COVID care facility at Shehnai Banquet Hall, LNJP Hospital Extension Centre, as well as the CWG Village facility, which has 500 beds. Its Karnataka team is managing two COVID care facilities while in Mumbai, DFY provided support to healthcare facilities under its #ProtectTheProtector initiative.
Donate here.
Kailash Satyarthi Children's Foundation (KSCF)
Founded by Nobel Peace Prize winner Kailash Satyarthi, the foundation is working to ensure no child is deprived of education due to the pandemic. The focus is on urban slums and rural areas, where children do not have access to online facilities. KSCF has plans to support these children with a smartphone or tablet and a prepaid mobile connection to help them study. The foundation also aims to provide them with mid-day meals.
Donate here.
Ketto
The online crowd-funding platform has waived off its campaign fee to help those starting fundraisers for COVID-19. Ketto is also collaborating with food banks and NGOs and helping them raise funds for their work in tackling the pandemic. You can donate to any of the fundraisers on the platform.
Donate here.
Editor's Note: Keeping the current situation of the pandemic in mind, T+L India recommends every reader to stay safe and take all government-regulated precautions in case of travel at this time is necessary. Please follow our stories on #IndiaFightsCorona for all the latest travel guidelines.
Related: These Home Chefs In Delhi Are Delivering Meals To COVID Patients