At just 26 years, singer-songwriter Armaan Malik has become a household name with a fanbase that stands strong at over 11 million on Instagram alone. With a career spanning over 10 years, the Prince of Romance has sung over 250 songs—of which 100 are in languages other than Hindi—and clinched top spot on the Billboard charts twice! Back from his French sojourn, we caught up with Malik for a freewheeling chat.
1.
You've been writing your own songs since you were 15. How do you feel your process and musical sensibilities have changed over the years?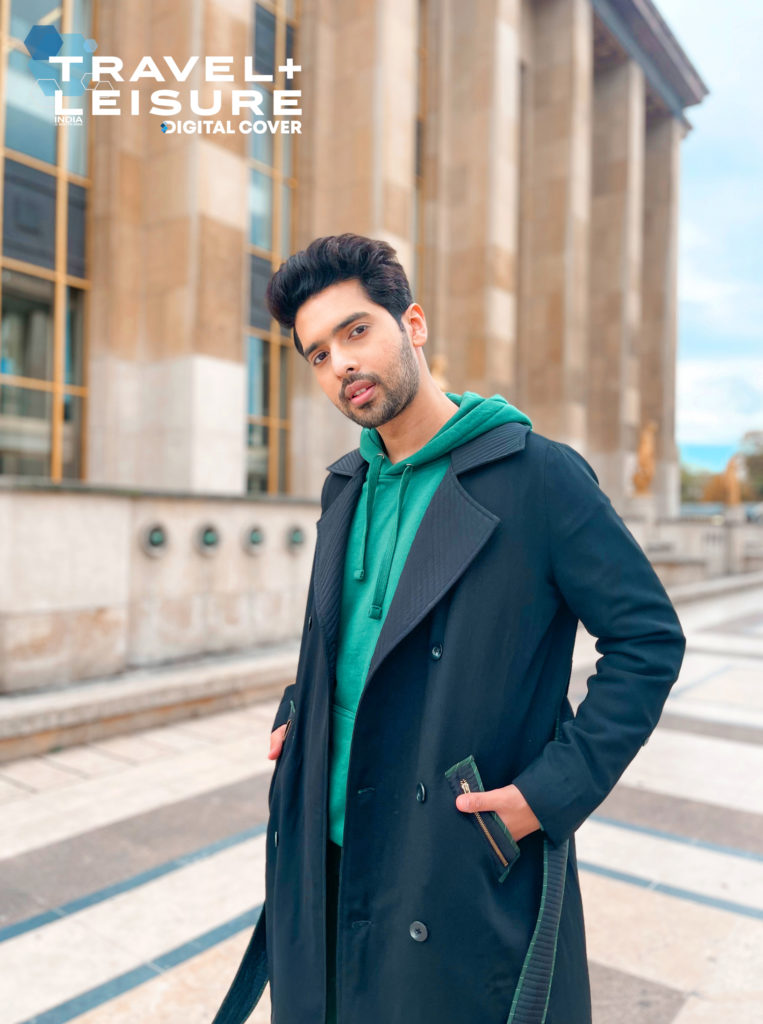 Over the years, I've learned that the more you write, the more you grow with each song. At 15, when I delved into the world of songwriting, I was at the Berklee College of Music in Boston. That's when my whole mind opened-up as a musician. Up until then I was singing songs and was a part of Bollywood as a playback singer and child voiceover artist. I never explored that side where I could sit down with a guitar and create music out of nothing. That's when the process started.
Since then, there are many things that have happened with me—I've had many life experiences, I have travelled the world, done tours and concerts everywhere, had love and heartbreak. All these experiences shape you as an artist and a person. The more you know about what is happening around you, the more relatable songs you can create. My first three English songs—Control, Next 2 Me, How Many—were situations and thoughts I had borrowed from seeing people around me. With each passing year, I mature as an artist.
2.
How do you prepare for the nuances—such as pronunciations, dictions, enunciations, etc—while singing in different languages?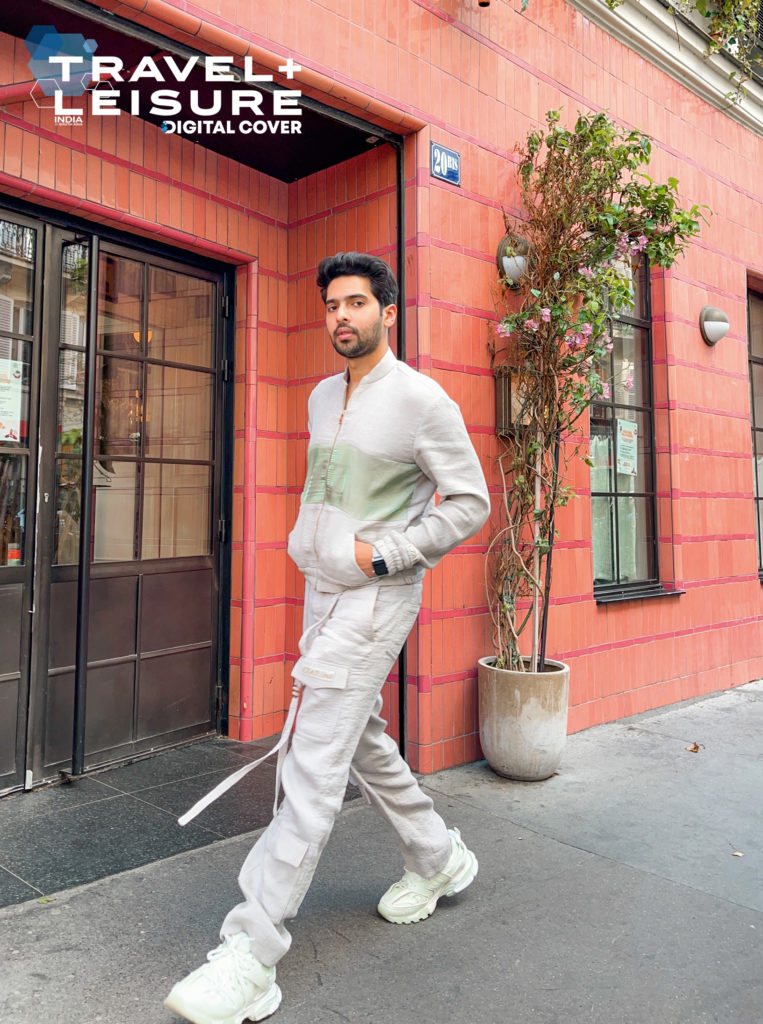 I mainly write in English because my thought process is in English. The Hindi music is written by Hindi writers and composers. The whole process [of singing in different languages] began when I was a nine-year-old kid doing advertisements and jingles. Now I've developed a skillset over the years. Whenever I hear a script from a Tamil or Telugu songwriter, I write it down in English. As a multilingual singer, I need to take care of the enunciation, pronunciations, and feel of the music at one go—it's not as simple! At the end of the day, I want listeners to feel that a native has sang it—not a Hindi speaker. For me, authenticity is very important.
3.
Often, travelling inspires an artist. How does it impact your work?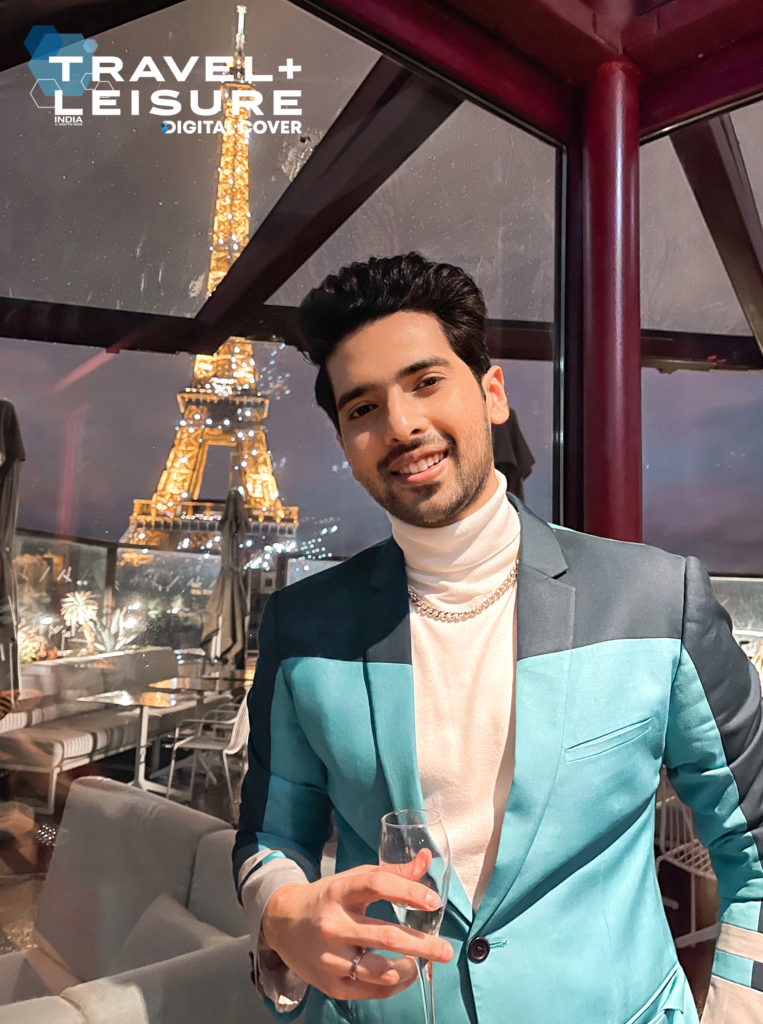 I don't think I can live a day without travelling! For me, as an artist, it's essential. The more you travel, the more experiences you have. And the more I grow as an artist, the better songs I write. Apart from that, I just love travelling. In a year, I cannot not have vacations. I need a break where I can reset my batteries by being away from my work and spending time in a new place with new people.
4.
Which destination has influenced your work the most?
I wouldn't say just one because I travel to a lot of places. But I frequent London and Los Angeles a lot. I think [both cities] are really inspiring for me especially since I write English pop music, and these are two cities where English pop music is created on a daily basis.
5.
You recently visited France. What did you explore or visit during your time there?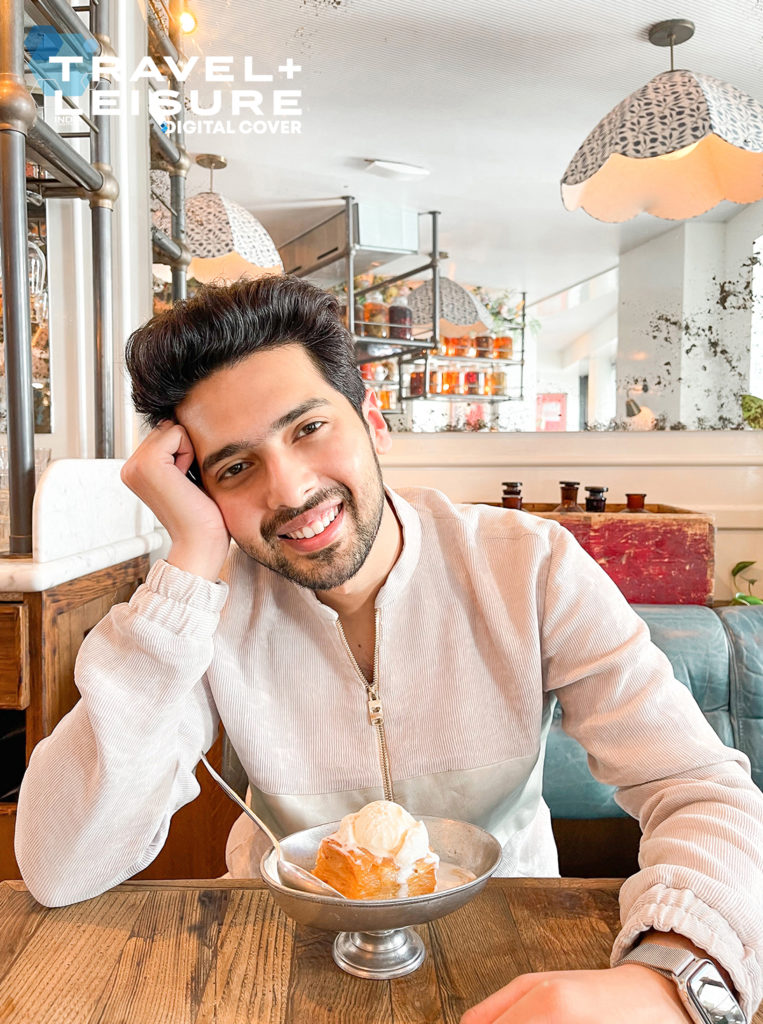 I had heard so much about France and I always wanted to do a trip there because I had never visited before. Travel has just [resumed] for us and I was super excited—like a kid. The first place I landed was Paris, and then I went towards the south of France, to Nice—which is quite a summery place. That was an amazing experience! Nice is a beautiful town. It is by the coast, and I love beaches. From Nice, I went to another small town called Antibes. That's again a coastal town and extremely beautiful. Obviously, I couldn't miss Paris! I was there for a few days. I even attended the Paris Fashion Week.
6.
How was Paris Fashion Week?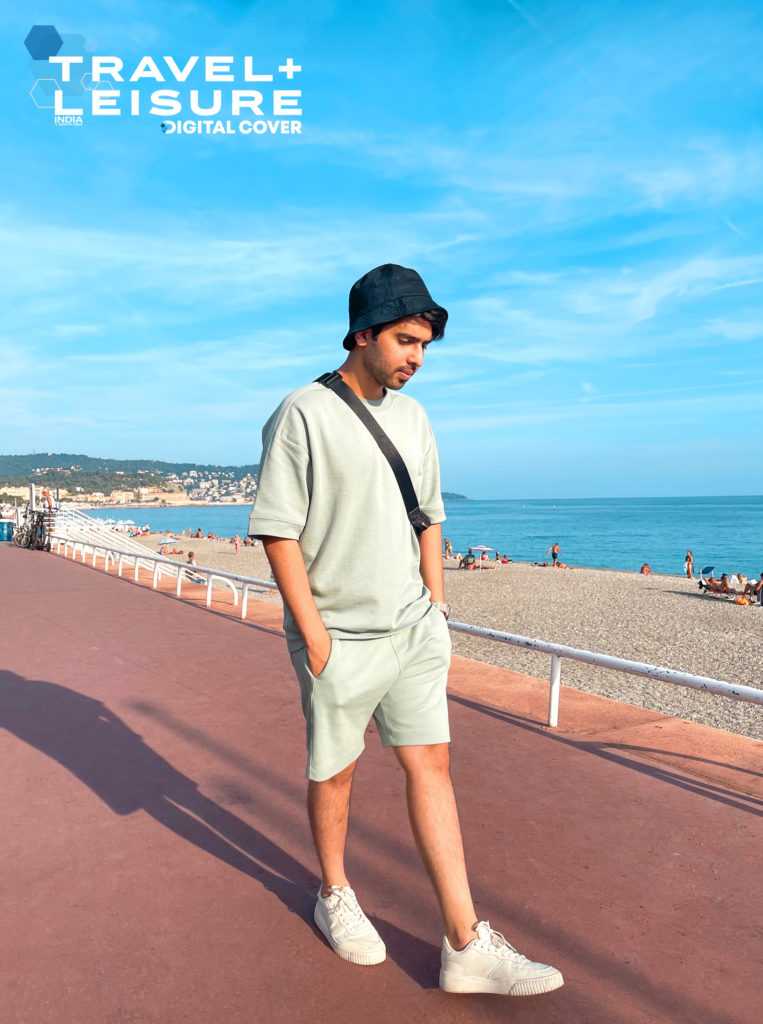 Since I knew Paris Fashion Week was happening, I took some cool outfits with me. I attended one of the shows. It was a great experience! It was the first time I was part of any fashion week. Just seeing how everyone is always dressed up in their best was nice. Paris is all about fashion and seeing it all come alive was a great experience!
7.
Street music is prominent in Europe. How would you compare it to the street-side musicians and talents we have here in India?
I don't think there are many street musicians here in India. In Europe, it's called busking. Street musicians or buskers are near popular spots in the city who are either holding an accordion or a guitar—and some of them are extremely talented. Being a musician, when I notice some other musician doing something amazing, I never shy away from sharing it with my fans or community. There was this one time when I really enjoyed a musician at one of these streets. He also had a placard where his Instagram handle was written. So I took a picture of it, tagged him and shared it on my handle—that made his day!
8.
A place in France that inspired you?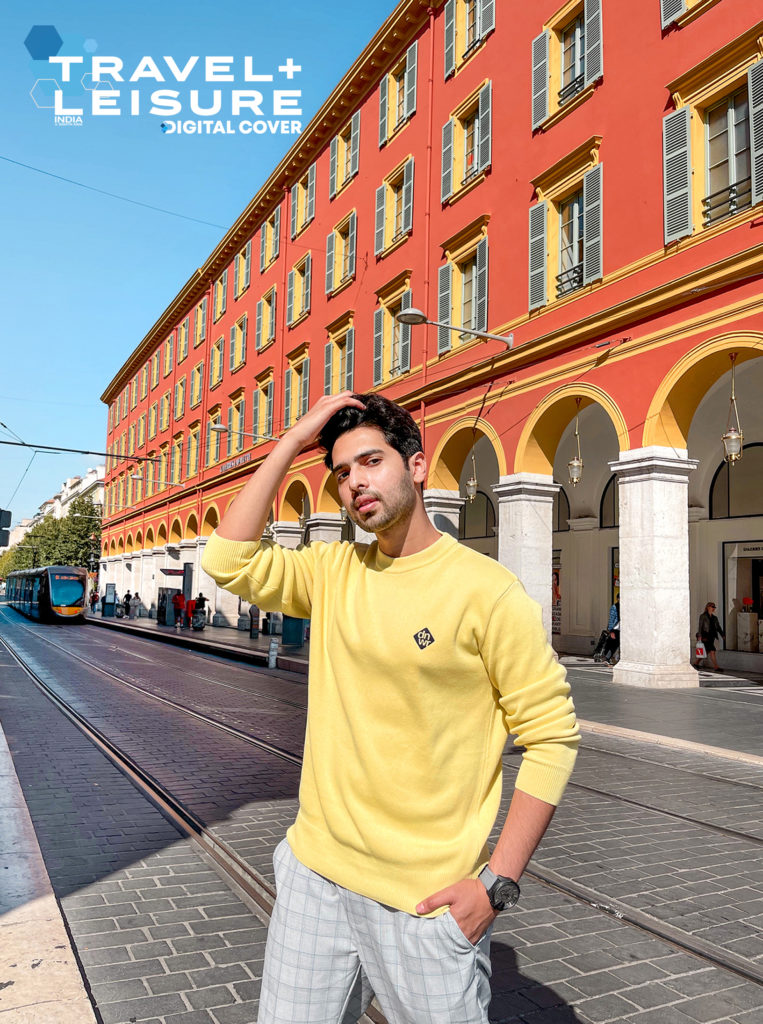 Antibes. Unfortunately, I didn't take my guitar along with me—which I otherwise always do. If I had my guitar with me, I would definitely create some tunes.
9.
A hidden gem in India that you wish travellers knew more about?
Usually, travellers go to The Taj Mahal or Rajasthan. I feel the Northeast is beautiful that people miss out on. Assam, Darjeeling, or even Shillong are cool spots. Being a musician, it's nice to go there because they have a lot of rock bands and concerts happening.
10.
The music capital of India, according to you?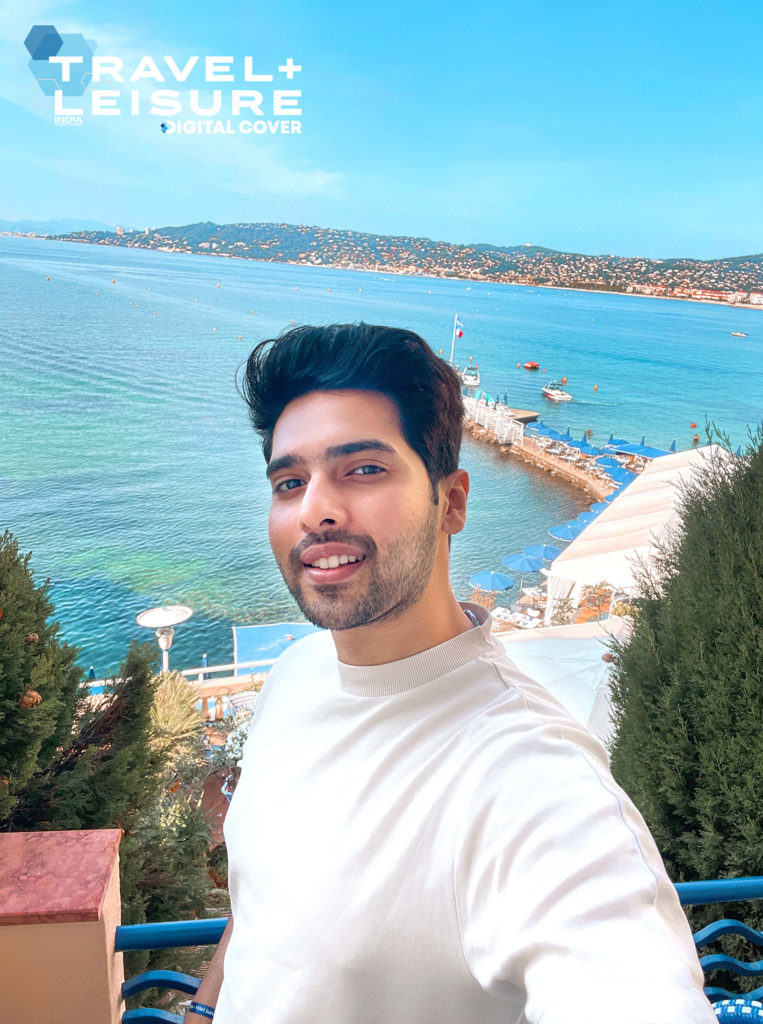 That's very hard! Because the film industry is in Mumbai, you would say the music industry is in Mumbai. But that is unfair to say because Mumbai has musicians across the country. But regions in India that are musically rich have to be West Bengal and Rajasthan.
11.
Your top three must-haves while travelling?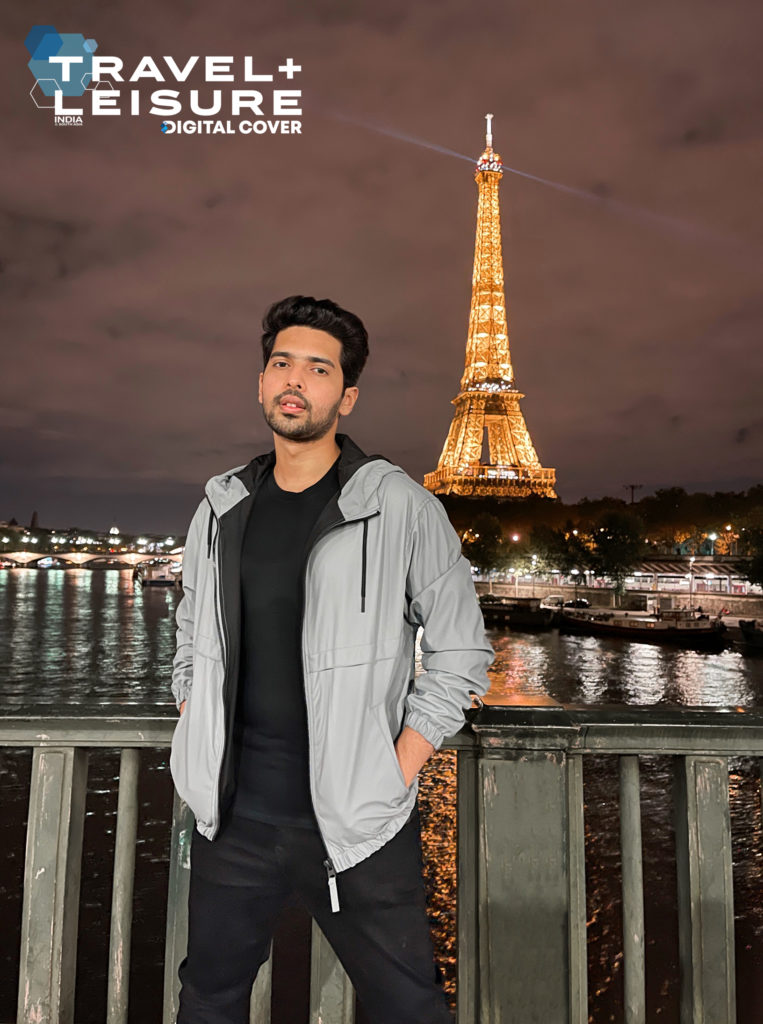 Definitely keep a nice dinner jacket because you never know when you need to attend a formal event. I like accessorising so I have a lot of chains and rings; it accentuates my look. And, for me, without shoes, no look is complete. I'm a big sneakerhead!
12.
What does travel mean to you?
13.
Tips for travelling sustainably.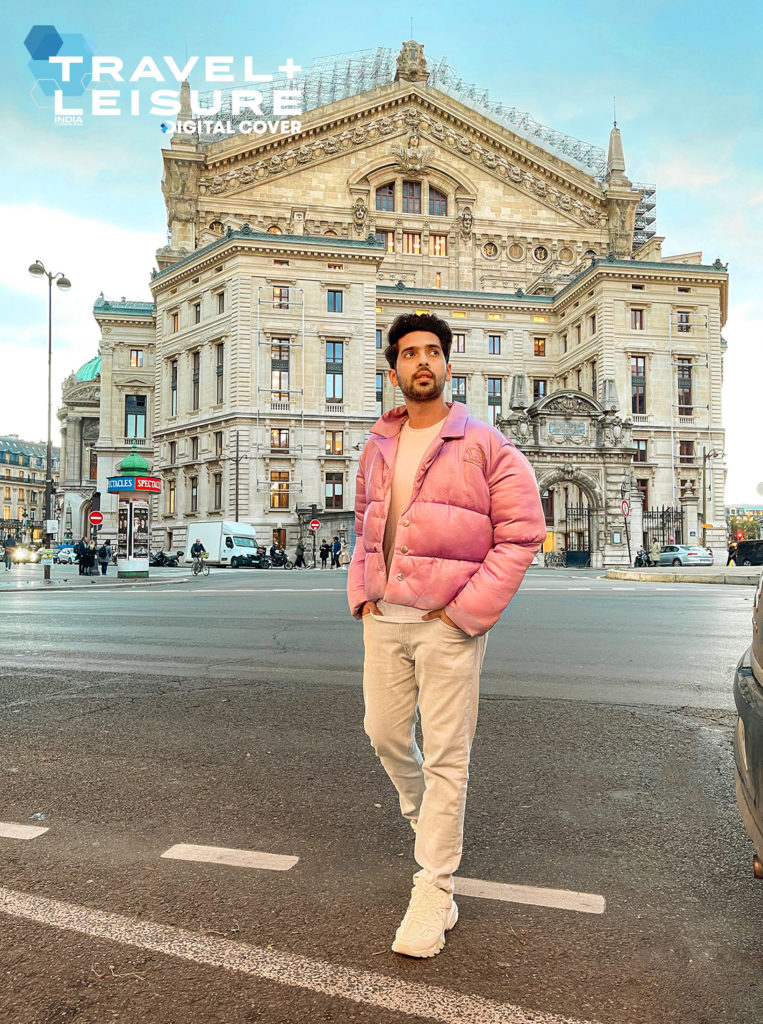 Whenever I'm outside of India or travelling, I use public transport. In Europe, I walked a lot from one spot to another. As travellers, it is important to be sustainable. Wherever you can, please walk or cycle.
Related: Bollywood Insiders On Airbnb: Goa With Arjun Mathur