Unbound by languages, actor Malavika Mohanan is all about flitting from one language to another without compromising on her signature spunk. Having first starred in Pattam Pole, a romantic Malayalam film, this budding wildlife photographer quickly catapulted to bagging lead roles in Kannada, Tamil, and Hindi as well. Her charming personality, naturally, followed suit. And her friendly vibe radiates in this exclusive tête-à-tête, where she takes us through her journey as an actor, a traveller, and more.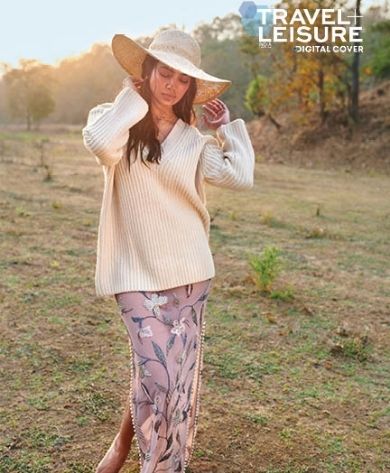 1.
You're a Keralite raised in Mumbai. What has this mix of cultures been like for you?
I'm a Mumbai-girl who has never moved to another city or country. However, I'm originally a Malayali as my parents are from Kerala. But, I guess everyone has this mix of cultures growing up, especially in a cosmopolitan city like Mumbai where people come from many different states. While growing up, I had a lot of Gujarati friends in my building, so I've picked up a little bit of Gujarati too. I can also speak Marathi really well since I've had a lot of Maharashtrian friends while growing up. In that sense, I feel there's a certain beauty in growing up in cities like Mumbai. You learn the nuances of different cultures, and you pick up on different languages as well.
2.
Being born to a cinematographer [KU Mohanan], was acting a natural path for you or did you stumble upon it while wanting to do something else?
Since my father is from the Film and Television Institute of India (FTII), I've grown up around a lot of cinema. In fact, our house has always been heavy artistically, whether it's cinema or books. Because of this, I always knew I wanted to do something in the creative field, but I never knew what that something was. I chose mass media for my higher education simply because I was still figuring out what I wanted to do, and the course seemed to have all the things that I liked. In the final years of my college, I was offered my first film. At the time, it seemed like a good opportunity to explore. When I tried it out, I started enjoying it and decided to pursue acting more seriously. In a way, I stumbled upon this career. But after I did my first film, I made it my plan.
3.
You've worked in Malayalam, Hindi, Kannada, and Tamil language films. How difficult was it for you to learn each of these languages?
Of course, it's tougher to pick up new languages, but being a Malayali, picking up Tamil was a little easier for me since they both sound similar. Working in different languages, however, is a lot of hard work. For example, if I'm performing in Hindi or Malayali, I can improvise any time I forget my lines since I have a command over the language. But for others, I need to start preparing days in advance so I know exactly what the dialogues are on the day of the shoot. On the set, then, I can focus on the emotion and express myself correctly in the scene instead of stressing over what the next words are.
4.
Were there any languages that were particularly tough for you, and did you undertake any special mentoring for it?
I remember the day I was shooting for Petta, I had this one-and-a-half-page-long monologue. My character [Poongodi Malik], was reacting to her father's death and accusing her brothers of killing him. On the day we were shooting for this scene, I was really nervous, especially since there were big stars like Rajnikanth Sir and Trisha [Krishnan] in the movie. The last thing I wanted to do was mess up! For that scene, I went the extra mile and learned the dialogues three weeks in advance. By the time there was just one week left for the shoot, I knew it so well that even if you woke me up at 02:00 am, I would have been able to say it! Luckily, on the day of the shoot, it took us only two takes to get it right.
When I'm learning new languages, I always have a tutor with me. You need to know what the words mean when you're acting. As an actor, you need to know exactly what you're saying so you know when to take pauses and when to stress on certain words, or what your body language is supposed to be like.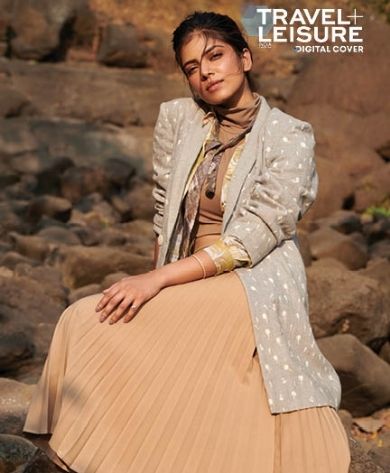 5.
Apart from the language, there's a lot of difference across industries in terms of the character's mannerisms as well. How difficult was it for you to adapt to the same?
You're right. The character's mannerisms change from one industry to another as well. If I had to generalise it, I would say that in the Tamil and Telugu industries, the idea of a girl is a combination of "cutesy" and bubbliness. In Bollywood, however, the idea of a girl is more "glamorous." However, I try my best to keep it as natural as possible, irrespective of the industry.
6.
You're constantly on the move for various shoots. In what way does the culture of these places influence your work?
Culture has such a strong role to play in my profession. As actors, all we do is basically 'make-believe.' We need to make the audience believe that we're a particular character, and in order to do that, we need to get there ourselves. For me, the costumes also play a huge role. The costumes, the places you travel to, the spaces where you shoot… all of these are tools that help you get closer to your character.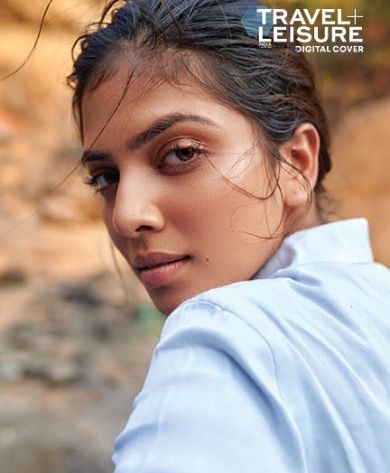 7.
You've travelled extensively for work. Which place do you think is underrated and deserves more attention from travellers? What, according to you, makes this place unique?
I really like Slovenia. It's absolutely stunning! We are such a Bollywood-inspired country that countries like Switzerland have become popular. But Slovenia is just as beautiful. Being close to Venice, it's very easy to get to as well. It's got everything – mountains, beaches, great nightlife and culture, and cuisine. And it's all half-an-hour from each other! Even though the country is small, it's blessed with many landscapes. It's definitely underrated amongst Indians.
8.
You were in Africa earlier. Which places did you visit, and what did you love the most about it?
I visited Addis Ababa, the capital of Ethiopia, right before the travel restrictions were imposed. I went there with my best friends who flew in from New York with the plan of going on a safari. We even went to Tanzania for a week-long safari at the Serengeti National Park. After that, we went to Seychelles, an island off the main continent. It's beautiful! But being a total wildlife junkie and a lover of safaris, I loved Tanzania. However, despite not being a beach person, I thought Seychelles was absolutely stunning. I think the beaches there are some of the best in the world.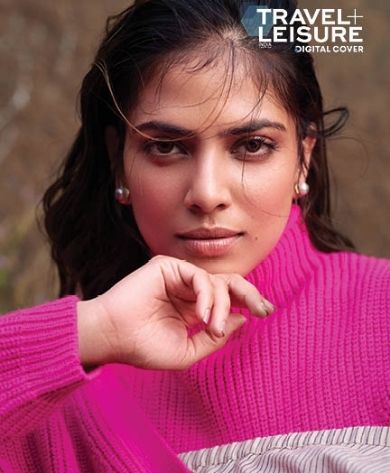 9.
Africa is known for its wildlife. Did you see this same side, or could you manage to witness a completely different side of it? How so?
Our entire trip was focussed on just visiting Serengeti National Park in Tanzania, and we hadn't planned on seeing anything else or explored it either. I did see Mt Kilimanjaro from a distance though.
10.
What are some of your fondest throwback trips?
I've travelled a lot, but my solo trip to Italy where I visited Florence and Milan is special. I would just wake up in the morning, get some coffee and start walking around the streets. I explored the whole of Florence this way. I skipped most of the touristy things. Instead, I wandered into unexplored spots, made friends with locals, went to their house for tea, and stayed at hostels. It was a very beautiful trip, and the country is amazing to travel to in terms of people, food, art, history and culture. It's such a romantic place.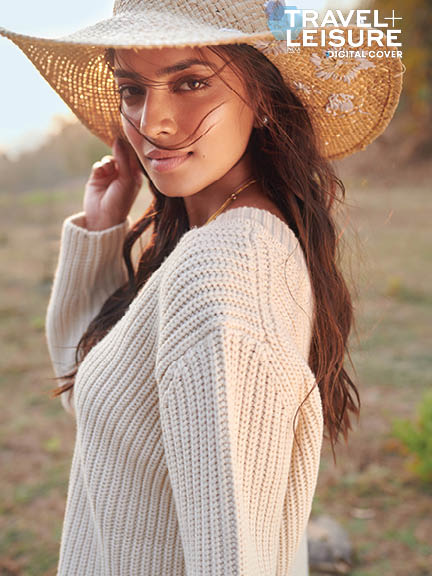 11.
If you had to give a piece of advice to female solo travellers, especially in India, what would you say to them?
Being an Indian girl, I feel we never get a chance to live alone. We always live with our families, then husbands – unless you go abroad to work or study. Personally, I enjoy this freedom of solo travelling. I like not being answerable to anyone, not sticking to an itinerary, and just doing what I feel like. There's so much to do when you're travelling alone. However, when picking a country, try picking a country which is more friendly towards women travellers. At the end of the day, anything can happen anywhere, but by picking a woman-friendly destination, you can travel without the fear of feeling unsafe.
12.
Tell us about your fondest trips from 2019.
I went to San Francisco for the first time in 2019, and it was my favourite trip that year! I had seen pictures and movies of the place earlier, and I had a fair idea of what to expect. When I reached there, I fell in love with the city. It's such a beautiful city! There's so much to see, and being a tech capital, it's a melting-pot of so many cultures. Because of this mix, there's a lot of different cuisines as well. Ethiopian, Peruvian, Indian, Mexican, Spanish…everything! I also love how they're supportive of gay pride and appreciative of everyone being free to be themselves. They promote individuality.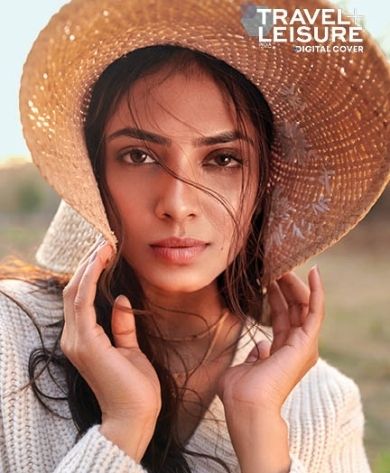 13.
Once the lockdown eases, where would you like to travel to?
I had a trip planned to Japan because I'm a huge fan of Japanese author [Haruki] Murakami. There's also a bunch of Japanese filmmakers I really like. I've consumed so much of their work in the last six-seven years that now I hope to go see the country in person soon. I even had my tickets booked in time for the cherry blossoms this year.
I've heard a lot about Japan from the people who've visited the country. They tell me that the culture is very different from what we're used to seeing. By now, I've seen a lot of American and European culture, so Japan will be a new challenge for me. As a traveller, I feel like going out of your comfort zone is fun. It's how you grow.
14.
Once travel restrictions are relaxed, would you prefer to travel domestically or go on an international trip?
Ideally, I would like to travel to an international destination because I have a huge bucket-list that I would like to start ticking off. But, I think the more rational thing would be to not go anywhere for a bit. If at all, I think it's best to start slow and take road trips to interesting places nearby.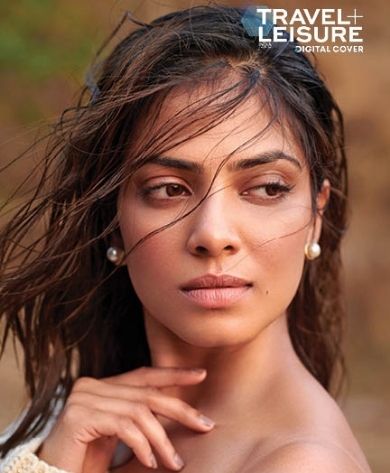 15.
While you've been home, what are some of your hidden talents that you've discovered?
I don't know about any hidden talents, but I rediscovered my love for reading. While growing up, I was that child whose face would always be buried in a book. Ever since technology entered our lives, I feel a lot of us have forgotten the joy of reading. I'm very lucky I got a chance to bring that back into my life now.
That aside, I never knew I could bake so well! I've been baking a little nowadays as well.
16.
What is one thing you miss the most about travelling?
As a person, I've never been a fan of monotony. I think I'm a modern, glamourised, travelling hippie! I love the idea of not being in one place. I miss the excitement of being in a new place and discovering every little bit about it.
Photography by
Vaishnav Praveen
Styled by
Manisha Melwani
Location
Serengeti National Park