1911 At The Imperial Has Relaunched Its Sunday Brunches On World Tourism Day, And We Bring You A Taste Of It!
From Mughlai to Moroccan, the world was on a plate at 1911, The Imperial, Delhi, as the restaurant relaunched its Sunday brunch on World Tourism Day. We bring you a glimpse of our time there. Text and photographs by Anushka Goel
Walking into The Imperial on Sunday afternoon had me excited for what was about to come. The place was decked up for World Tourism Day, and the hotel's restaurant, 1911, couldn't have chosen a better theme to relaunch its Sunday brunch, which had been closed amid the COVID-19 pandemic.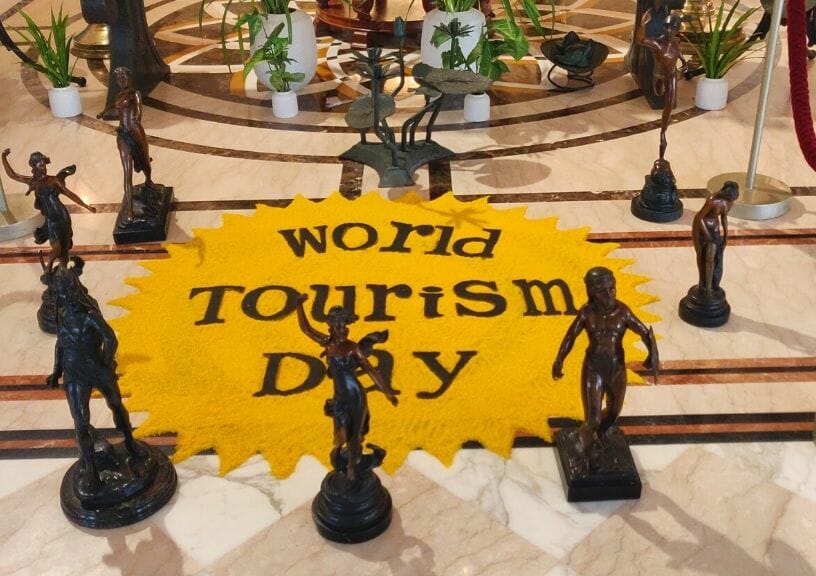 Talking about choosing World Tourism Day to restart this culinary service, Vijay Wanchoo, senior Executive Vice President and GM, The Imperial New Delhi, said, "We take pride in promoting the theme for World Tourism Day 2021 – Tourism for Inclusive Growth – and this Sunday Brunch is an initiative to kick start recovery and growth by reestablishing some of the most sought after dining experiences in the hotel."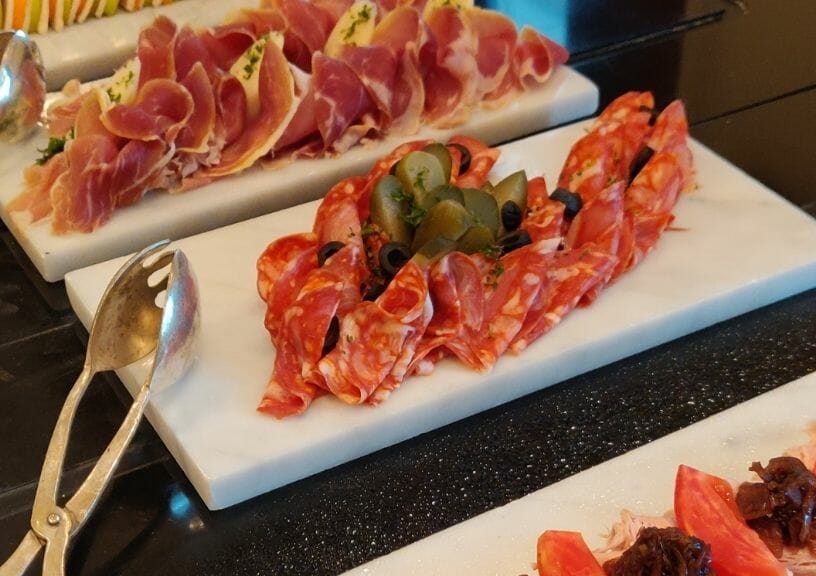 And an amazing dining experience it was! The moment I walked into 1911, I was hit with the aromas of deep, full-bodied curries and the refreshing sights of beautifully presented salad servings and a vast dessert counter. Sanjay Kumar Mishra, Executive Sous Chef, The Imperial New Delhi, told us that the menu had been created keeping world cuisine in mind – hence, World Tourism Day made for the perfect opportunity for this relaunch. From Hyderabadi Biryani to shawarmas and Coc Au Vin, this Sunday's menu featured the best of global food.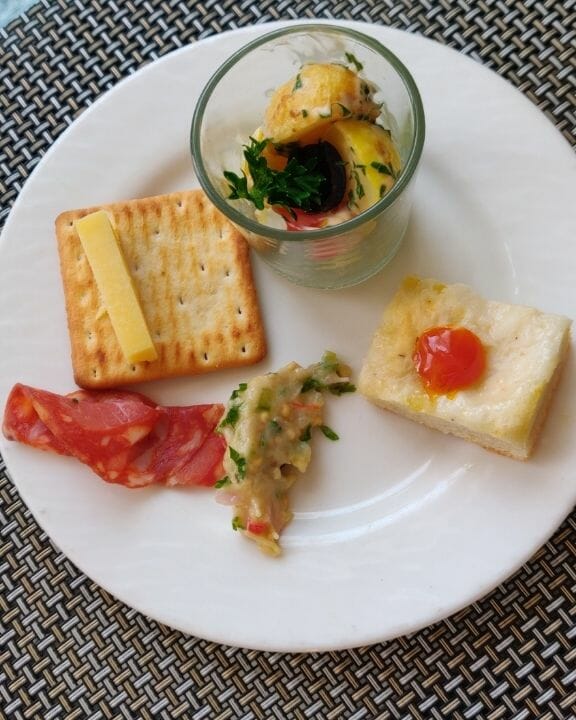 I started my brunch with the Potato Salad, some Babaganoush, cold cuts and Emmenthal Cheese on a cracker. The potato salad was a small serving in a dainty glass, and the contrasting textures of the creamy potato and crisp lettuce were a delight to my palate. The salty cheese and perfectly-balanced Babaganoush were a treat served atop a crisp cracker, and the chorizo that I sampled embodied a gamut of flavours in a single bite!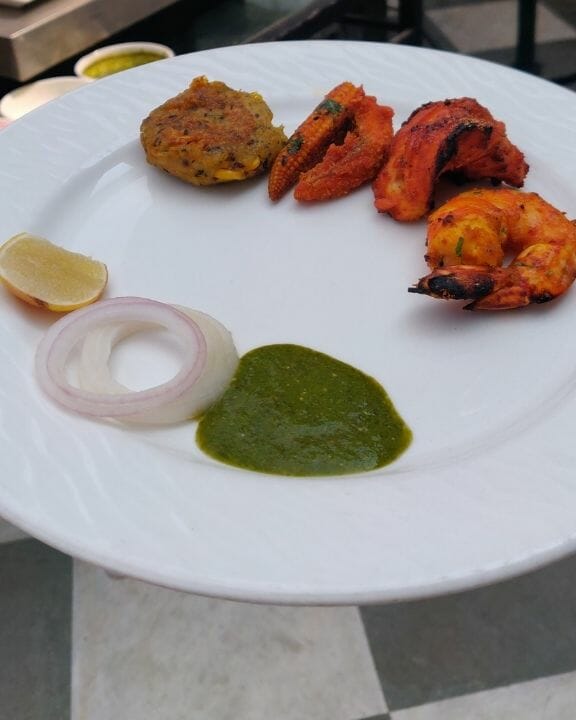 Next, I headed outside to sample some dishes from the live counters. On the menu were Chicken Shawarma, freshly grilled items such as a Paneer Malai Tikka, Achari Jhinga, Kashmiri Murgh Tikka and Bhutte Ki Tikki. The fragrance wafting from the grill counter pulled me towards it, and the rich, well-herbed and perfectly-spiced tikkas were a flavour bomb! Their Amritsari section had fish and baby corn on offer, and both of them boasted of a beautiful red hue and char, along with the most delectable bite. The dim sum counter brought a taste of the streets to the luxury brunch, with street-style Chicken, Vegetable and Chilli Paneer Dimsums served with spicy chutney.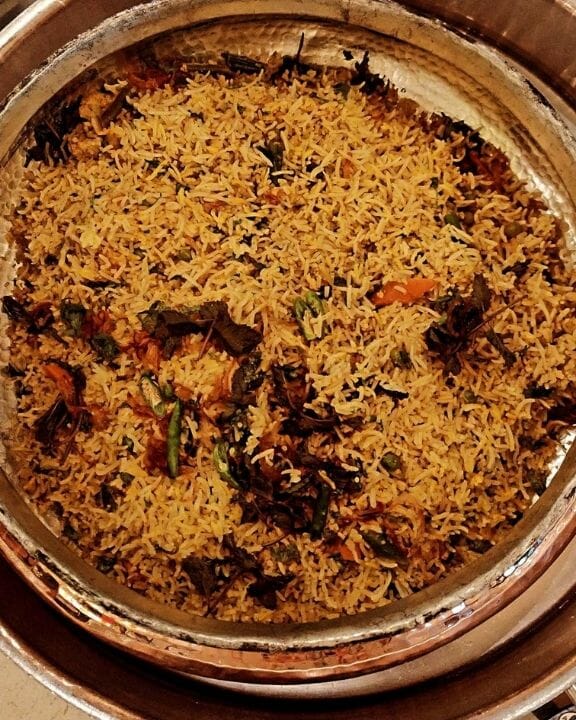 Next up was the main course, which had me excited as it had several Indian and international delicacies, along with a live counter for biryani! I sampled some Coc Au Vin, Chicken and Vegetarian Biryanis, Thai Phanaeng Curry With Rice and some Pomme Lyonnaise. Each dish had an authentic flavour – the red wine in the Coc Au Vin sang through, while the coconut in the Thai Curry gave it a delicious tropical fragrance and flavour. The Dal Imperial exuded full-bodied and rich flavours, and the Mutton Rogan Josh had a succulent, juicy, tender bite. However, my favourite dish was the biryani, which was aromatic with perfectly cooked rice and a subtle hint of all the spices.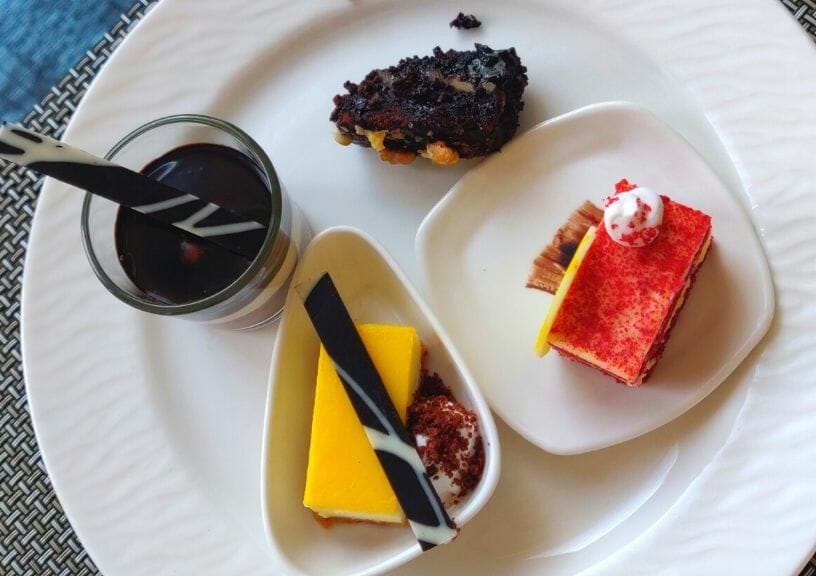 Dessert was a scrumptious affair with over 20 varieties on offer. I sampled their Red Velvet Cake, Chocolate Pudding, Chocolate Mousse and the Lemon Cheesecake, which was my favourite. The menu also had Apple Strudel, Fresh Fruit Tart and Gulab Jamun, along with other delicious offerings.
I left that afternoon satiated, making a mental note to return some other time to sample their brunch again. The menu changes every Sunday, and I'm excited to see what else is in store for the restaurant's diners.
Where: 1911, The Imperial, New Delhi
Time: Every Sunday, 12:00pm – 3:00pm
Price: INR 2,999 per person (all-inclusive, without alcohol)
Contact: 011-4111 6602/03
Related: Cafe Tesu Has A New Address At Delhi's DLF Avenue, And We Sample Their Menu For You!