A night at Joshi House in Mumbai is like travelling to Rajasthani haveli for a night. We experience it first-hand. By Pallavi Mehra
Joshi House launched a couple of weeks ago and is already on everyone's 'must-visit' list. Located in Pali Hill, Bandra, the new fine dining restaurant offers an immersive Rajasthani experience that transcends beyond food. The brain-child of restaurateur Suren Joshi and architect Ashiesh Shah, Joshi House transports guests to the age-old homes of the desert state.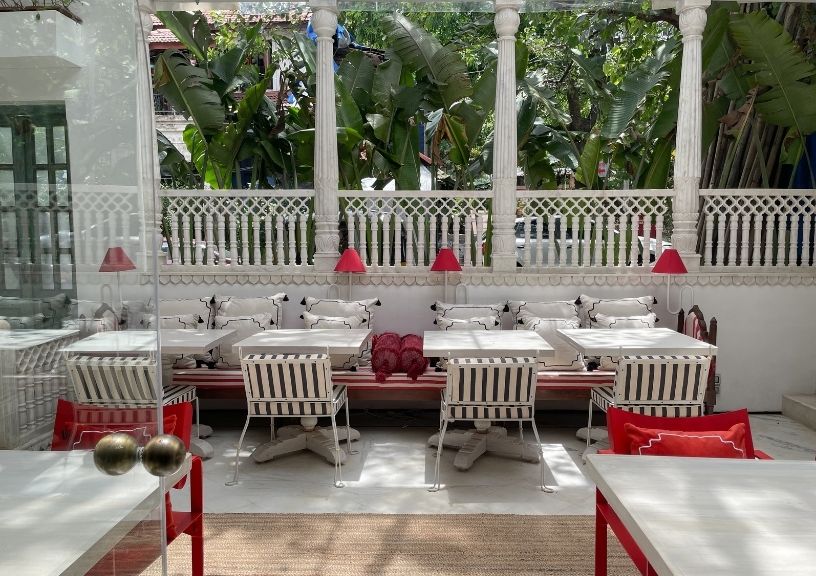 During the day, a light-filled courtyard welcomes guests to a large indoor-outdoor space. ​​​​​​At night, the setting is mysterious and cosy. From a monochromatic dining area to a gypsy courtyard, a silver room to a black and white bar lounge, the interiors showcase Shah's minimal design aesthetic in a new vibrant avatar.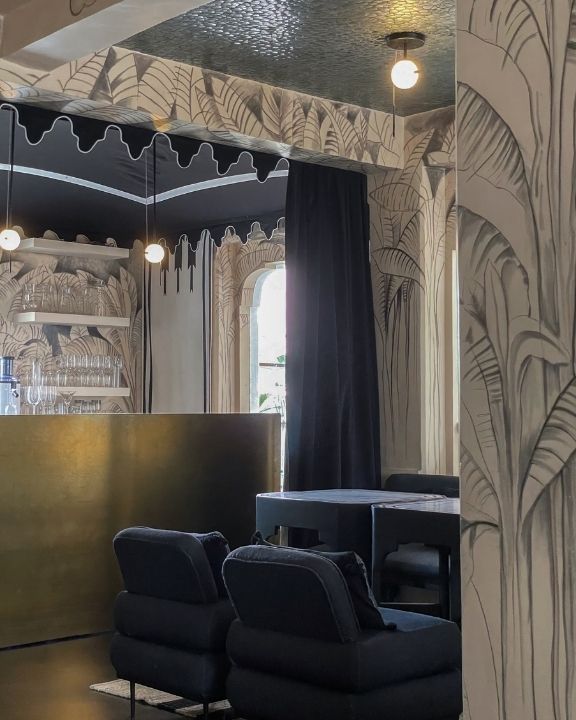 The restaurant is divided into separate rooms or sections. The theme-based private rooms spread across the two-storeyed bungalow come together to celebrate craftsmanship through hand-carved columns, impeccably detailed railings, and hand-cut mirrored ceilings honouring the philosophies of wabi-sabi through a juxtaposition of perfect imperfection. At Joshi House, each private room has a unique concept connected with the same overarching theme of being an urban nomad's royal living space. Washed in calm shades of white with pops of colour and plush furnishings, the restaurant has an unmistakable Rajasthani vibe. The rooms have a sense of privacy and safety that is perfect for the post-COVID-19 world. We love the homely atmosphere, comfortable furnishings and minimalistic vibe. "I want people to feel safe eating out. I want them to feel at ease at Joshi House, as if they have come to my home," says Joshi.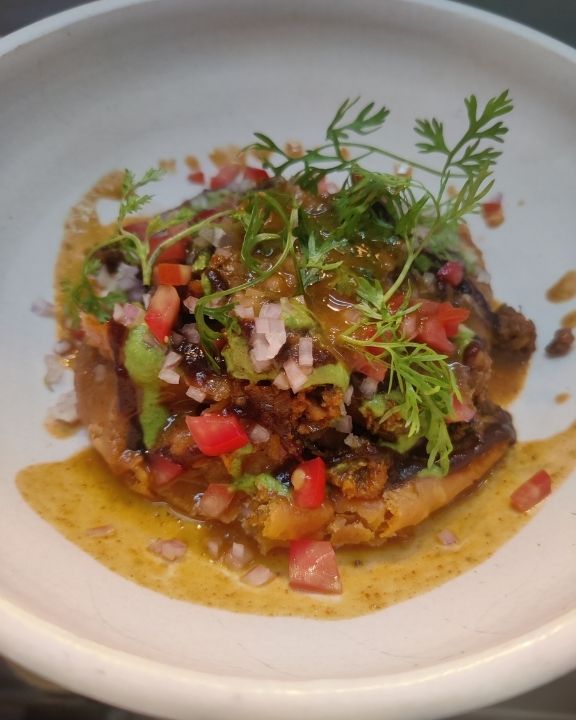 The eatery serves a multi-cuisine menu featuring comfort food from around the world which is beautifully intertwined and complements each other. We start our meal with the keema kachori, vegan young coconut and heart of palm ceviche, portobello mushroom sliders, burrata and tomato gelée with pickled tomatoes, pesto and Kalamata olives, sweet potato shammi chaat, a spiced sweet potato patty with frozen yogurt and avocado salsa, and chicken pepper fry naanlets with Tzatziki. Then, we dig into palak saag with truffle and chilli oil, butter chicken, and lal maas shanks with assorted breads. For dessert, we have ghevar (pistachio and saffron rabri crémeux), vegan creme caramel (coffee and coconut custard with clear caramel) and tiramisu (roulade sponge, coffee ganache, mascarpone mousse and a coffee reduction).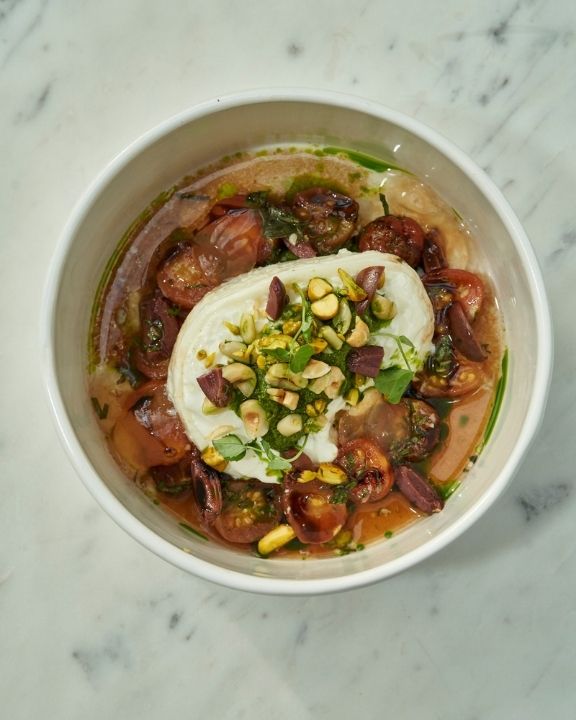 The keema kachori, burrata and tomato gelée, sweet potato shammi chaat, palak saag and lal maas shanks are our favourites. Each of these dishes is innovative, lip-smacking and oh-so-satisfying!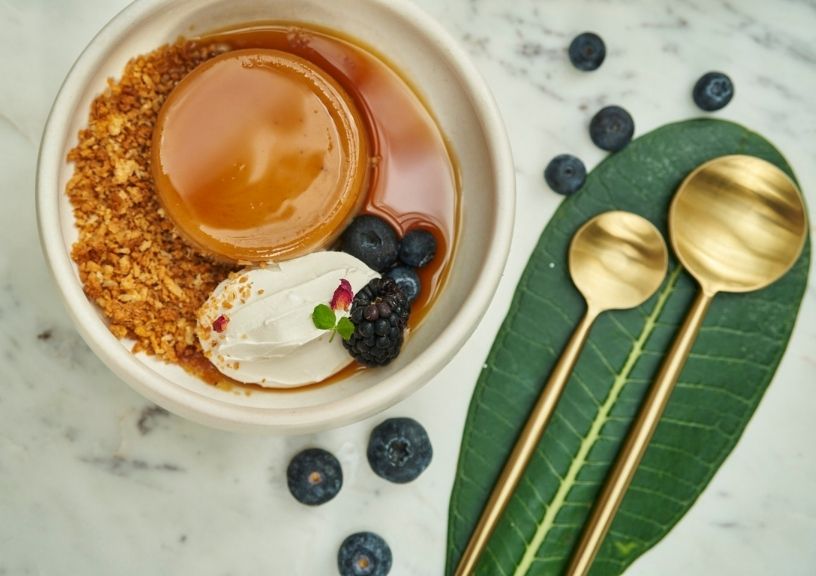 I​​t also doesn't hurt that the restaurant has an impressive wine cocktail menu and ​​an extensive wine list. We try the red wine sangria and the cilantro martini. The cocktails are simple, refreshing and complement the food perfectly. So, make your way to the eatery to unwind and enjoy their buzzing ambiance along with inventive and—most importantly—delicious food.
Related: Foodies, Take Note: Here Are 8 New Must-Visit Restaurants In Mumbai