Bookmark These Delhi-Based Home Chefs For Savouring Authentic Bengali Cuisine This Durga Puja
Durga Puja is around the corner, and the air is filled with festivities. But if you're missing out on some authentic Bengali cuisine, fret not, because we've rounded up some of the best Bengali home chefs in New Delhi for you! By Anushka Goel
Authentic regional food is hard to come by when you live away from home. New Delhi, being a melting pot of cultures, is home to people of various regions, cultures and lifestyles. While the city bustles with a plethora of restaurants serving yummy cuisines, everyone craves regional homemade food once in a while. And with Durga Puja around the corner, the demand for Bengali food is at an all-time high! So, we've rounded up some of the best home chefs in New Delhi delivering yummy Bengali cuisine at your doorstep, to bring in the festive vibe and amp up your celebrations, both!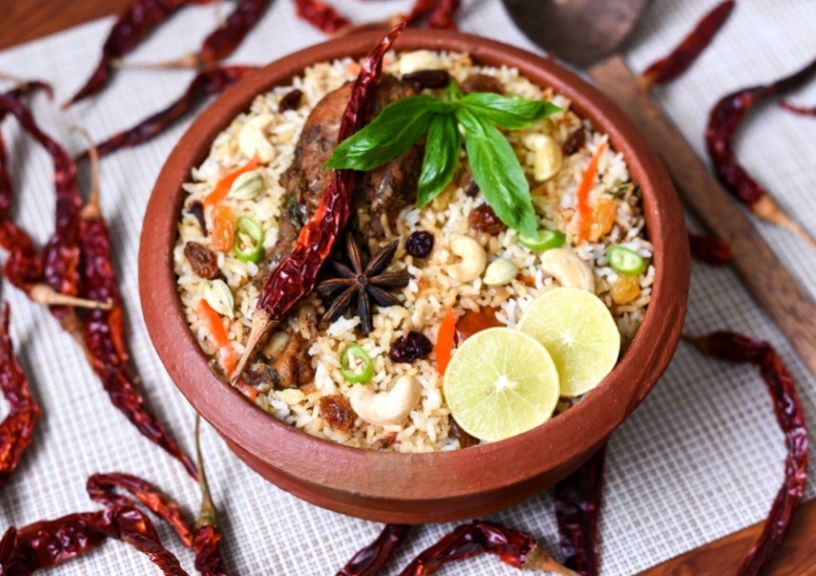 Moitra's menu includes a selection of vegetarian and non-vegetarian Bengali dishes, ranging from starters such as Beetroot Chop and Dimer Devil (Bengali version of a devilled egg) to Shuktoni, Doi Chingri, Kolkata Style Mutton Biryani and some yummy desserts. The food is available across NCR.
To order, call: +91 95609 40750
View this post on Instagram
Malik whips up a variety of cuisines in her kitchen; Bengali cuisine being one of them. This home chef delivers from Garden Estate, where she lives, and serves yummy Bengali delicacies such as Kosha Mangsho, Macher Paturi, Aloor Dum and more.
To order, call: +91 98110 78626
Luchee Food Story by Sharmila Sinha
View this post on Instagram
Sinha dishes out yummy Bengali cuisine from her home kitchen, such as Aloo Bhaja, luchee and more. She also organises several pop-up kitchens to serve her yummy offerings.
To order, reach out to her on Instagram.
View this post on Instagram
Guha's cafe dishes up some yummy offerings such as Kolkata Kathi Rolls and traditional vegetable and meat preparations. From a Begun Bhaja to Rohu Masala Fry, you can bring the authentic flavour of Bengal to your home!
To order, call: +91 81781 12300
Samitacuriouscook by Samita Halder
View this post on Instagram
Halder's kitchen serves delicious Kolkata-style biryani, which is among the most popular offerings created by this home chef. Her menu includes snacks such as rolls to dishes such as Mutton Kosha and various other traditional Bengali offerings.
To order, reach out to her on Instagram
Related: Indulge In Quintessential Bengali Delicacies At These Cabin Hotels In Kolkata