Complete with simple opulence and a quiet ambience, New Delhi's Lazeez Affaire in Chanakyapuri crafts rich Mughlai flavours second to none. We stop by for a meal to sample its signature offerings, reminding us once again why the classy space has stood its ground for 22 years (and counting!). Text and photographs by Bayar Jain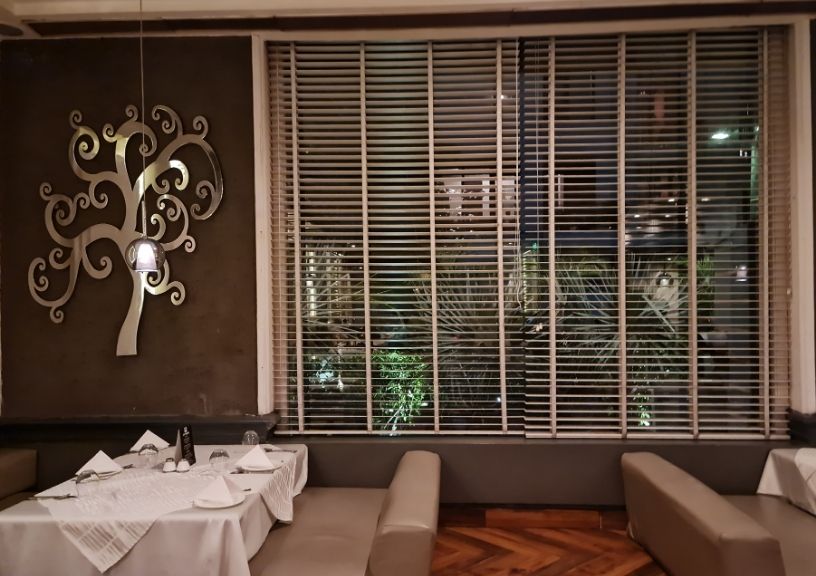 Growing up in a North Indian household with a mother who loves to cook means rarely coming across any Mughlai restaurant that can meet my and my mother's expectations. In an attempt to woo her, though, I decide to treat my mother to a dinner at Lazeez Affaire in Chanakyapuri, New Delhi. After meandering through the quiet streets and by lanes of the posh quarters of Malcha Marg, we are greeted to a glistening golden sign twinkling under the starlit sky.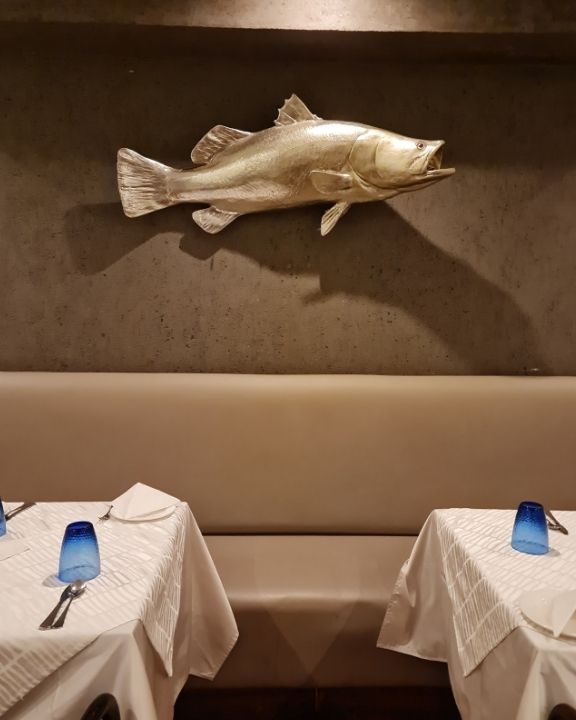 The restaurant is done up in a simple yet elegant decor with a subtle golden and ochre colour palette evident in each corner of the dimly-lit space. Although there are tables and sofas under the cascading chandelier, we opt for the low sofas at a corner by the windows. The wall across us is left barren with a golden frame to accentuate, while the other end of the restaurant boasts of a sole ornate fish hanging on the wall. At once I know rich simplicity takes centre-stage here.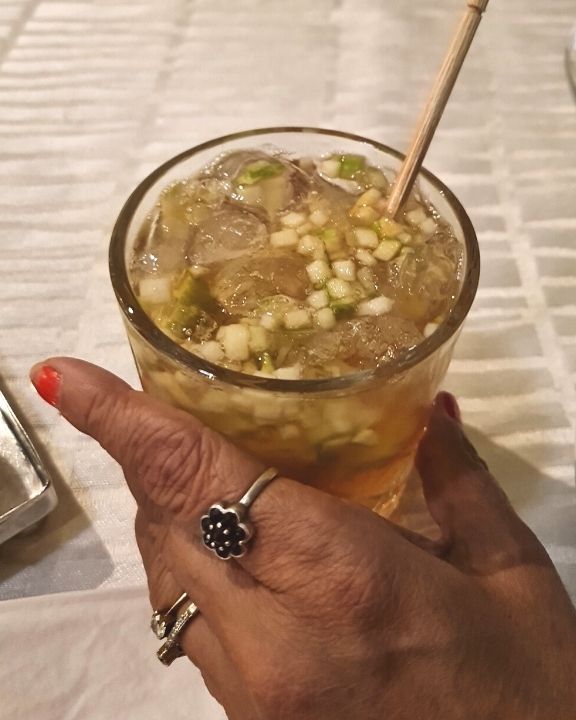 Mum and I begin our meal with drinks: an Adam's apple—whisky, green apple, lemon chunks, and apple juice—for her; and an Italian Connection—white rum, cranberry lime, and Campari—for me. While the former is swirled with bitter-sweet refreshing notes, the latter celebrates fruity sweetness to the T. For starters, we opt for the sizzling Tandoori Broccoli, and Bhatti ka Paneer—both of which are delicious! The paneer—cooked in a furnace, hence the name—is laden with a spicy marinated sauce which tastes amazing without any accompaniments too. The cottage cheese itself is soft enough to melt in the mouth, once the straight-off-the-pan intense heat wears off. However, we've picked our favourite. The grilled broccoli is bursting with distinct fennel flavours—a happy juxtaposition to the perfectly-paired grilled pineapples also on the platter. The thin cheese coating on each floret adds another heavenly dimension to it all.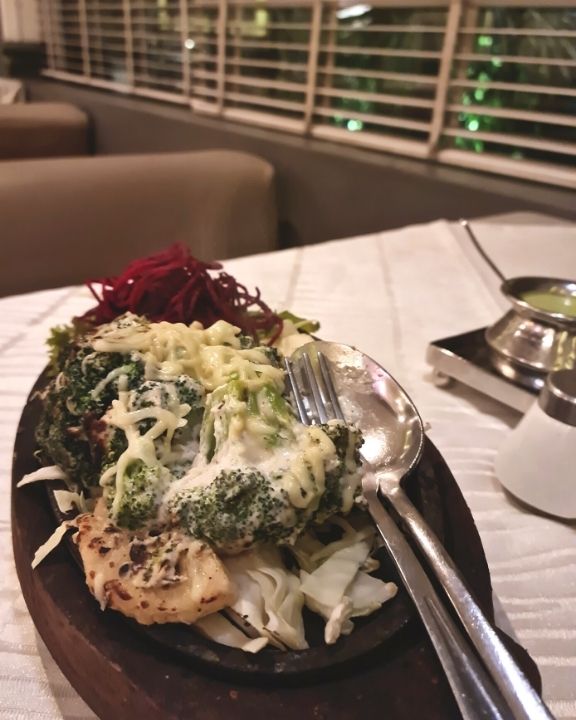 For mains, we skim through the multi-page menu (which is divided into Indian and Chinese cuisines, but no desserts) multiple times before settling with the chef's specials: mirchi makai ka salan and dal lazeez. Giving into our collective love for spicy, we opt for green mirchi parathas as accompaniments. Dal Lazeez is the restaurant's rich variation of the classic dal makhni, but devoid of the unsettling heaviness that follows its counterparts at any other Mughlai restaurant. The mirchi makai ka salan, too, is true to its name. Replete with easy-to-bite whole chillies and crunchy corn, the curry leaves us licking our fingers clean. While the bread is dotted with finely chopped green chillies in abundance, its heat is tolerable. The dough itself isn't too stretchy and chewy—a talent not many can master.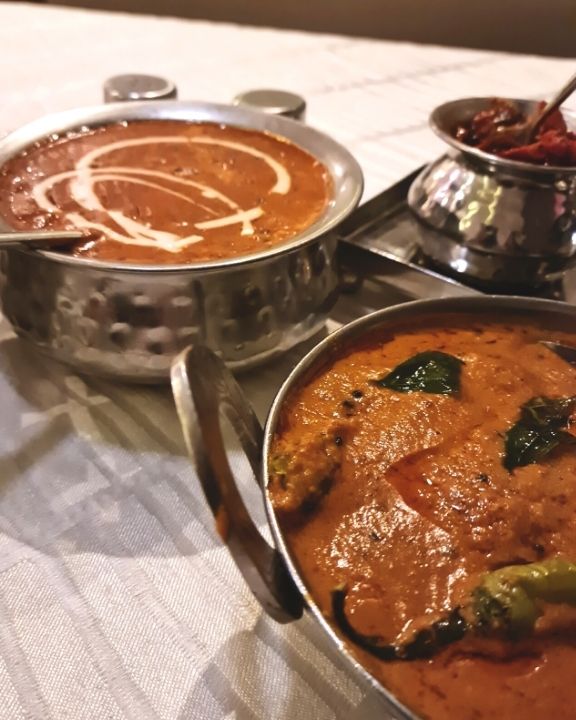 If given a choice, Mum likes to pair her Awadhi and Mughlai dishes with chutneys, pickles, and lemon with every bite. Interestingly, each of those are given a miss at Lazeez Affaire; something almost unheard of for my mother. Seems like Lazeez Affaire meets—and surpasses—our expectations after all!
Address: 6/48, Malcha Marg Market, Chanakyapuri, New Delhi
Timings: 12 noon to 11:30 pm
Reservations: +91 9899330055 / +91 9999123404 / +91 7042458385
Cost for two: INR 2,600 for two people (approximately; without alcohol)
Related: What Makes Mitti Ke Rang–Ahmedabad's Eco-friendly Restaurant–So Special?