There's a museum of currency in Bengaluru that showcases a timeless collection of Indian paper money. Here's what we know. By Aneesh Kumar
There might be enchanting, surprising, macabre and bizarre museums around the world, showcasing collections of the spoils of war, ancient artefacts and more. However, the unique museum of currency is home to a timeless collection of Indian paper money that dates back ages, writes YourStory.
Rezwan Razack's Museum of Indian Paper Money beautifully encapsulates the history of the currency's monetary usage. The museum, which is a result of the personal hobby of Razack (Co-Founder and Joint MD, Prestige Group of Real Estate Developers), highlights the importance of various currency notes before and after India's independence. 
View this post on Instagram
The museum possesses over 700 artefacts collected over a span of 20 years alongside being a beacon for artefacts from several numismatists too, reports Times Of India. Tracing the notes' origins to the 19th century, the museum includes notes from the Madras Presidency and private banks, including some rare uni-face notes such as the Osmania notes of Hyderabad that were issued in 1919 in denominations of INR 1, INR 5, INR 100 and INR 1,000, reports Khaleej Times.
The collection of notes at this museum of currency also includes the Prisoners of War (PoW) coupons used in PoW camps set up by the British during the Anglo-Boer War of 1899, as well as World War I and II. These were issued to prevent prisoners from misusing the regular currency. The museum features currency notes used in Pakistan and Arabian Gulf states, and those used by Haj pilgrims, too, besides contemporary Indian notes.
To make it a truly immersive experience for visitors, the currency notes in the museum have their history written onto them, explaining the story of their origin and usage in the olden days.
View this post on Instagram
Speaking to Khaleej Times, Razack said, "This paper money was never used as fiat currency, and, as a result, was known as banknotes. Currency was always in the form of coins, be it gold, silver, or copper. The public trusted it because of its intrinsic value. It was only in the early part of the 20th century that paper currency gained some acceptance. However, this changeover took substantial time."
Explaining how paper money came into being, eventually replacing metal coins, he said, "Currency notes were accepted as a legal tender after World War I because of an acute shortage of all kinds of metal. In the 10th century, Chinese merchants came up with a kind of paper money known as 'Jiao Zi'. However, it led to disputes, and around the 11th century, the Chinese government began overseeing the production of paper money. They collected capital by issuing paper tokens, which, however, caused economic disruption in China. The Bank of England issued paper money towards the end of the 17th century."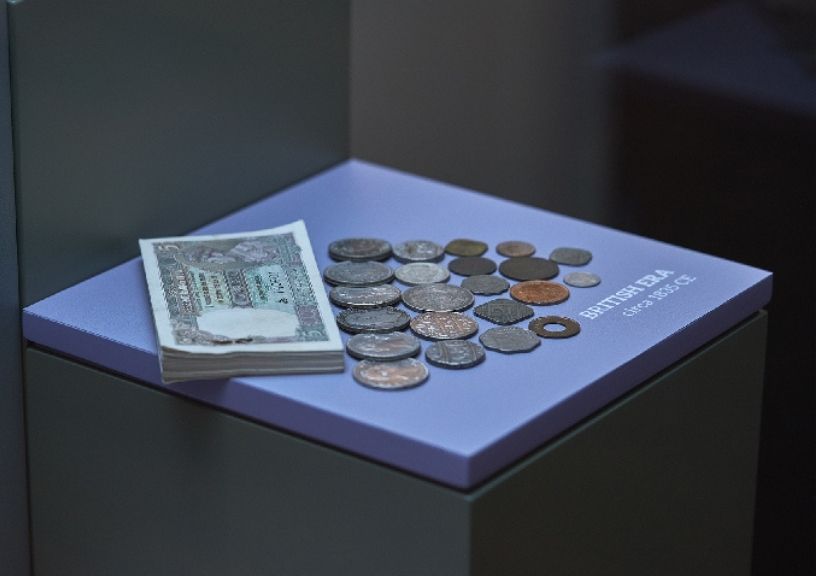 Inaugurated on February 15, 2020, by Dr C Rangarajan, the former Governor of the Reserve Bank of India (RBI), this museum is a result of 50 years of dedicated research by Razack. Although the second museum of currency in India, this is the only currency museum in the world solely dedicated to Indian paper money, says Hindustan Times.
Rezwan aims at enlightening people on Indian culture, history and economy through the artefacts displayed in the museum. While this is not the only attempt at his mission, he also is the co-author of The Revised Standard Reference Guide To Indian Paper Money (2012) and has written a second book, One Rupee One Hundred Years 1917-2017, which celebrates the 100th anniversary of the one rupee currency note, reports The Hindu. 
Related: Love Your Booze? Goa's Just Got Its First Museum Dedicated To Feni, A Locally Distilled Liquor!