"Women need female role models to get inspired. I look at a man trying something hard, my first thought is 'Ohh! He is strong, he can do it.' When I see a woman doing the same thing I feel I can do it too," Mel Batson, a crew member of CLAW on why more women must pursue outdoor sports. Text by Nutan Shinde-Pawar; Photographs by Gayatri Juvekar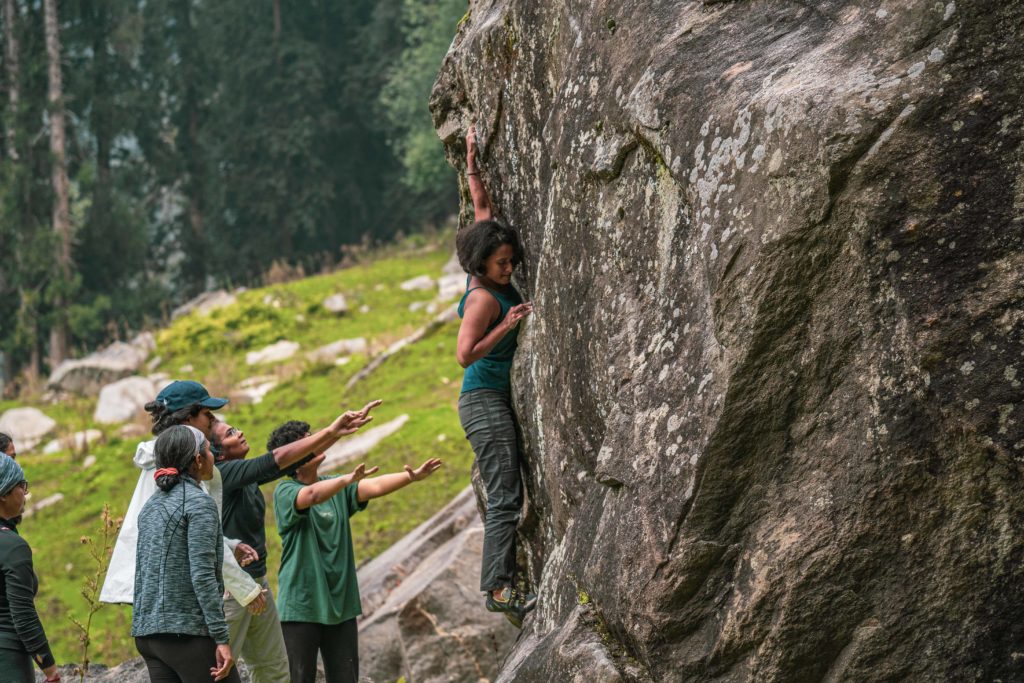 Climb like a Woman (CLAW) is India's first-ever all women's climbing festival which aims at bringing in more women and reducing the gender gap within the climbing community. "I noticed a stark difference in the number of women climbing in India and the USA. While the female count is less compared to men globally, women-oriented events were being organised in the USA. I felt this should happen in India too, where our culture is so conservative towards the ladies," Gowri Varanashi remembers. Varanashi runs nature connection programs; she is an outdoor expert and a climber who thought of CLAW as a revolutionary platform to promote women in climbing.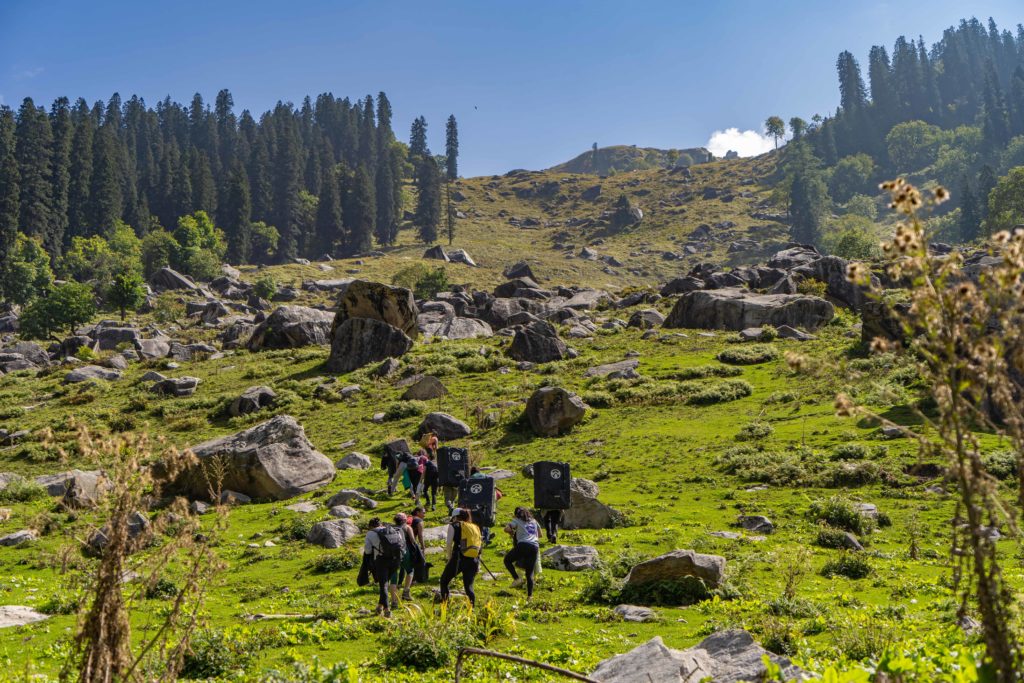 When the idea of an all women's fest was germinating in 2017, other powerful climbers Prerna Dangi (pro-climber and a Mountain Guide), Vrinda Bhageria (climber and owner of the climbing gym, Boulder Box) and Lekha Rathinam (climber and Marketing Manager) joined hands with Varanashi. Their pursuit got a further push with Mel Batson (a neuroscientist, high-liner and Movement Coach). This team of five climbers began the journey of empowering others with the first edition of Climb like a Women in 2018. 
"At first, people in the field kept asking why a separate women's fest was necessary. It took some time for them to understand what CLAW is all about. But now we get a lot of applause […] There is an increased number of ladies in the outdoor climbing scene," Batson states. 
But CLAW is more than just a climbing event. In the five-day schedule, the participants are not only taught the basics of rock climbing, but also how to be confident amongst the coterie of adventurers. Finding holds, safe falls, spotting, using proper feet, et cetera are the primary topics covered in the early sessions. As the girls get comfortable on the rocks, the organisers tackle their hidden reservations to induce self-confidence. Dangi adds, "We aim to create an affinity where women are not scared to be vulnerable in front of others. We want to show that trying something new is not painful so they can continue climbing after the event and explore new adventures. We don't just want climbers; we want more independent outdoor women."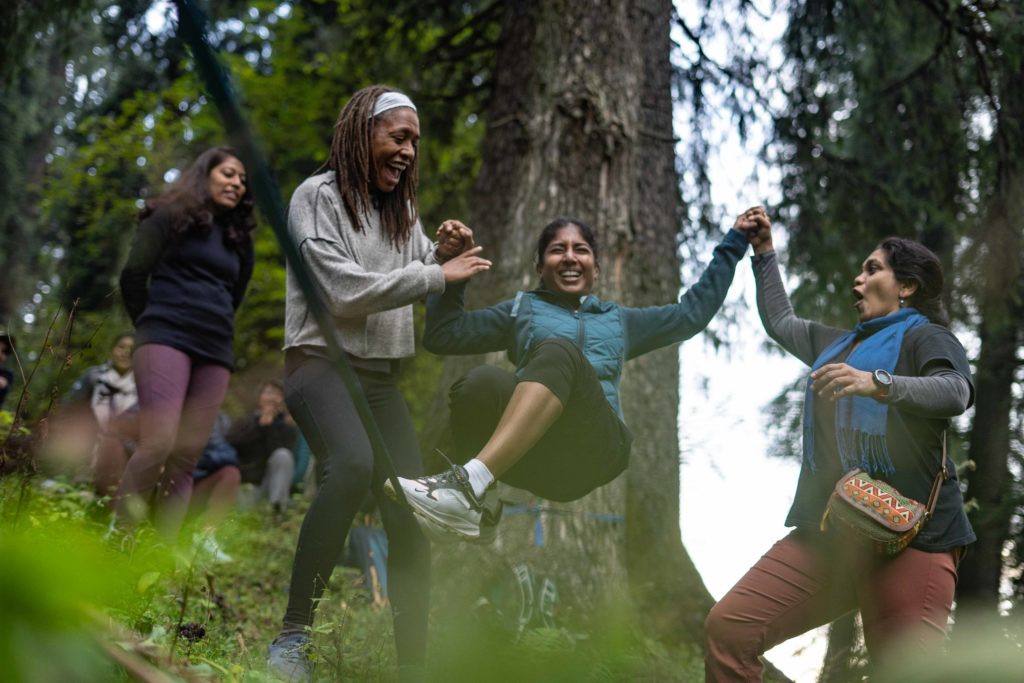 The discussion sessions are an important part of the event that ease the participants and address women's qualms. Varanashi narrates, "We facilitate a forum where we ask the girls why they are scared to try new things or why they think they are weak. Of course, there is societal conditioning but most of the time we stop ourselves because of our preconceived misconceptions. We make the participants realise their wrong storylines and provide [them with] a medium to design a new story for themselves." 
In three years, the female-oriented drive has already spread diversely all over India. This year's festival—hosted in Sethan, a tiny hamlet 20 kilometres from Manali—was overbooked within a week after registrations opened. It emerged as an exceptional hap when two mother-daughter pairs, and ladies of all age groups—not just from the major cities, but also from Coimbatore and Dehradun—graced the event.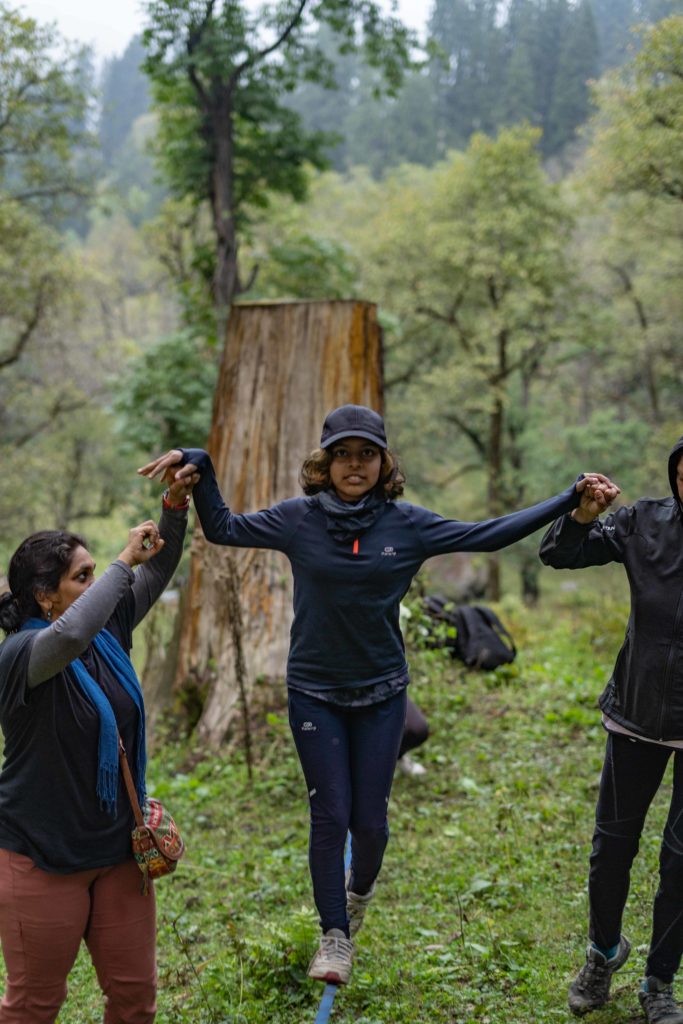 "I came with my daughter because I like climbing and I wanted her to experience the sport. Being outdoors and interacting with so many other women builds character and a strong ability to deal with life," states Sara who attended the event with her 13-year-old daughter, Anya. 
With such feminine ingenuity, there is an unbiased space where women don't have to prove themselves for being in adventure sports; where they are respected and not judged for being a woman. Vedita, another participant, comments on how the fest was liberating for her, "While playing basketball in college I noticed that the male players would never pass the ball to me; they considered me as a weak player. It would bother me a lot. And there was a big difference being around girls this time. I was not judged, [and neither was] there was [any] assumption of my strength. I could climb freely. I think we bonded over similar real-life struggles."
In the years to come, the initiative's torchbearers intend on influencing the Indian climbing scene. "Bringing in more ladies needs extra effort today. But we want CLAW to create such an impact that such gender-specific events are not needed in the future. It should be normal for a woman to climb and step outdoors," states Batson. 
For the longest time doing things 'like a woman' was deemed as a sign of fragility and shame. CLAW is turning it around. It is time we proudly say, "Yes, I climb like a woman!"
Nutan Shinde-Pawar is a climber, hiker, social media manager, and freelance writer. 
Related: Exclusive: After Everest, Twin Mountaineers Tashi & Nungshi Malik Now Eye The Swiss Alps