The November and December holidays can be a wonderful time for visiting friends and family, but they can also be a challenging season for your wallet. Flights, hotels, restaurants, and gifts — it all adds up. But there are ways to save if you plan ahead and spend strategically, and we're here to make sure you're equipped with every money-saving trick in the book, especially when it comes to saving money on hotels. By
Whether you're planning your winter holiday for this year or dreaming about visiting a new destination in the future, these booking hacks will help you save money on your next hotel stay. Refer back to these tips when scouting hotels for the holidays this year.
1. Compare prices across websites
This may sound like a no-brainer, but it's worth repeating: Comparison shop. Travel and hotel websites may have different prices, and it never hurts to check. One popular, travel editor-approved rule of thumb is to browse on aggregate websites (Expedia, Booking.com), but book directly on the hotel website.
2. …and across various platforms
Perhaps you already know to check different websites, but when looking at hotels, the platform can also make a difference. Prices on mobile, whether in a browser or an app like Expedia or Kayak, might be cheaper than a price found on a desktop. Many aggregate websites, in trying to encourage users to download their apps, will offer app-only promotions. Don't forget to check your apps (from HotelTonight to Expedia) to find coupons you may not otherwise cash in on.
3. Save by bundling
Bundling your flight, hotel, and car (or any combination thereof) can save you a lot of money. During non-peak travel times, bundling is especially smart if you are someone who books late in the game. Aggregate websites will often bundle their not-yet-sold flights and hotel rooms for an appealing last-minute package. However, around the holidays, you'll want to find bundle deals early. Remember, these packages aren't just for travellers vacationing around the holidays. If you're heading to your hometown, you might find a hotel room and rental car to make your holidays much cheerier.
4. Check prices early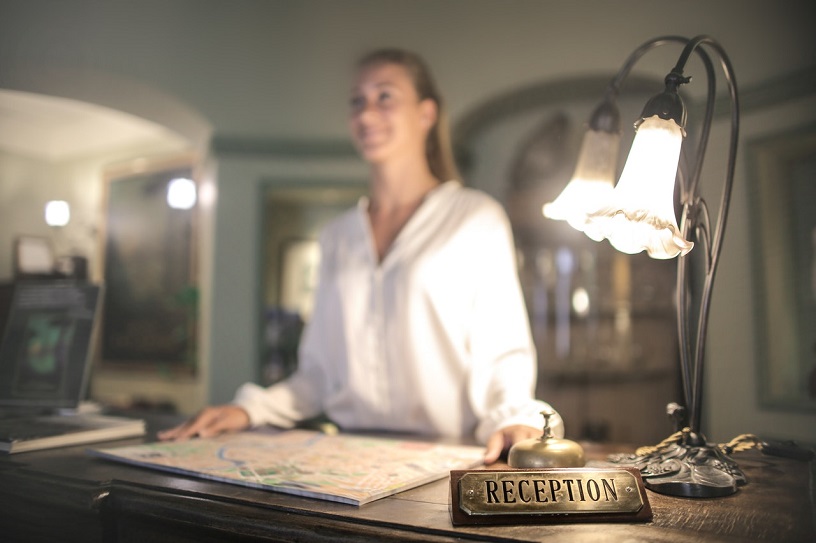 Hotel prices climb quickly in the months leading up to the December holidays, and New Year's Eve. For the 2021 holidays, remember that travel infrastructure is not where it was pre-pandemic. Many hotels are still closed, operating at limited capacity, or even short-staffed. That means there may be more demand than supply this year, which is why booking early is crucial. As Hopper's New Normal Travel Booking Tips & Travel Guide says, "With re-surging travel demand, we're seeing lower availability in popular vacation destination towns and higher prices on last-minute bookings." This is also because booking closer to your travel date has become more normal — and therefore, more expensive — as travel restrictions remain in flux.
5. Waiting until the last minute is high risk, high reward
While we love a last-minute travel deal, this may not be the year to wait it out if you are looking to save money on a hotel, due to increased demand and decreased supply. Nonetheless, people will inevitably cancel travel plans this year, so if you're willing to sweat it out and wait until a few days before your trip to book your NYE hotel, you might just cash in on an exceptional deal at a high-end hotel. Check out HotelTonight to see last-minute deals on great properties.
6. Book a "secret" hotel room
"Secret" rooms are those that hotels will typically sell at a reduced rate when they haven't yet been filled. You won't know what the exact accommodations will be until you make your reservation, but savings can top 60 per cent. Check out Hotwire and Lastminute.com to add an element of surprise to your holiday hotel booking.
7. Call the front desk
It's easy to book hotels on a desktop or even a smartphone, but sometimes a phone call is worth the effort. When you call, ask for the "cheapest nonrefundable rate." You'd be surprised, as they may have a rate you didn't find online.
8. Join a club — or take advantage of ones you're already in
Costco, AAA, AARP, professional organisations — all of these can offer discounts on travel. Familiarise yourself with the bargains (especially if you're already an AAA member) so you don't spend more than you have to. If you're not sure what deals your organisation of choice offers, walk into your local retailer and ask, or go online. Sometimes, it really is as simple as typing "Costco hotel deals" on Google.
9. Look for business hotels
Business hotels and properties near financial districts can be less busy during the holidays, driving down prices. The location may not be ideal for travellers hoping to walk around and explore the neighbourhood near their accommodations, but the savings could make it worthwhile. Plus, it can be a treat to be in the heart of the city when the crowds have filtered out to the suburbs for the holidays.
10. Bid for your room
Booking sites like Priceline provide the option to bid for your room, letting you select the neighbourhood and star level you're interested in to set competing prices. Similar to "secret" rooms, you won't know the hotel until after you've booked, but you will be able to set your budget. Additionally, sites like BiddingTraveler.com can help you determine a bid that's not too high or low by looking at recent bookings and savings.
11. See if your employer gets a discount
Work for a large company? Your employer may offer travel discounts, either through a direct bargain or via a program like PlumBenefits. If you're not sure where to start, pull up the benefits literature from your employer, go to HR, or ask your most in-the-know colleague.
12. Check with convention and visitor bureaus
Convention and visitor bureaus (CVBs) often partner with local hotels to offer travellers additional discounts and perks when booking through their site. Start by looking up your destination's tourism board (it's as simple as typing "Bermuda tourism board" on Google, for example). Then, find their hotels section and browse through their lodging recommendations for deals.
13. Take advantage of your credit card or loyalty program points
Don't leave your credit card or loyalty program points on the table. If you've been letting your travel points accrue for the last year and a half, waiting for travel restrictions to lift, it might be time to cash in. You may not even realise you have so many usable points. Did you sign up for a Marriott rewards program years ago and forget about it? Find your login information, check how many points you have, and browse properties within the Marriott umbrella (W Hotels, St. Regis, and more).
If collecting travel points on your credit card is more your style, log in to your credit card's travel portal to get the best rate of return on your travel points. Cashing in on a great exchange rate for your travel points can make your money go so much further. When used for cash back, points might be worth one cent apiece, but when redeemed for travel through your bank, they could be worth 1.5 cents each, depending on your credit card and what you're purchasing.
Editor's Note: Those who choose to travel are strongly encouraged to check local government restrictions, rules, and safety measures related to COVID-19 and take personal comfort levels and health conditions into consideration before departure.
Related: 10 Biggest Mistakes To Avoid When Checking In (And Out Of) A Hotel