As different states across India put restrictions in place to curb the spread of the Omicron variant, Mumbai has issued new mandates for travellers coming in from Dubai. In addition to a seven-day home quarantine, residents of the city will need to undergo an exit test as well. By Eshita Srinivas
With COVID-19 infections caused due to the Omicron variant surging across the country, The Municipal Corporation of Greater Mumbai has laid out a new set of mandates for Mumbai residents arriving from Dubai. As per the new restrictions, residents will need to quarantine at home for seven days, following which they will undergo an RT-PCR test. Those travelling further to other states on connecting flights will be allowed to board their flights and the Airport Authority shoulders the responsibility of passing on the details of said travellers to the Airport Officers of their respective destinations, according to a report by the Times of India.
RT-PCR test on arrival is no longer mandatory for fully-vaccinated Mumbai residents
Attention Travellers!

Travelling to Maharashtra?
Take a look at the latest State-wise Quarantine Guidelines. Take all the necessary measures and be a #COVID_Hero #TravelSafeTravelMindfully pic.twitter.com/eJgBacRpGs

— MoCA_GoI (@MoCA_GoI) December 26, 2021
Passengers coming in from "at-risk" countries are already required to undergo home quarantine as per the guidelines issued by the central government. However, in light of the fact that Dubai is a hub for international travel and many passengers take connecting flights from the city, the Mumbai government has added additional mandates to keep the spread of COVID-19 in check.
Vaccinated passengers do not need to undergo an RT-PCR test on arrival and will be required, instead, to present proof of having received two doses of the COVID-19 vaccine. Post this, they will need to quarantine at home for seven days, at the end of which they will be tested. If found positive, residents will be shifted to institutional quarantine. If found negative, they will need to remain in quarantine and monitor their health for a further seven days, according to a report by the Business Standard.
During this time, residents will be monitored and contacted by the city's Ward War Rooms, which are administrative ward-level centres with their own helpline numbers. The local ward officer will also be responsible for ensuring that all mandates have been followed by the end of the quarantine period including testing, according to a report by the Hindustan Times.
Travellers heading to other districts will not be allowed to take public transportation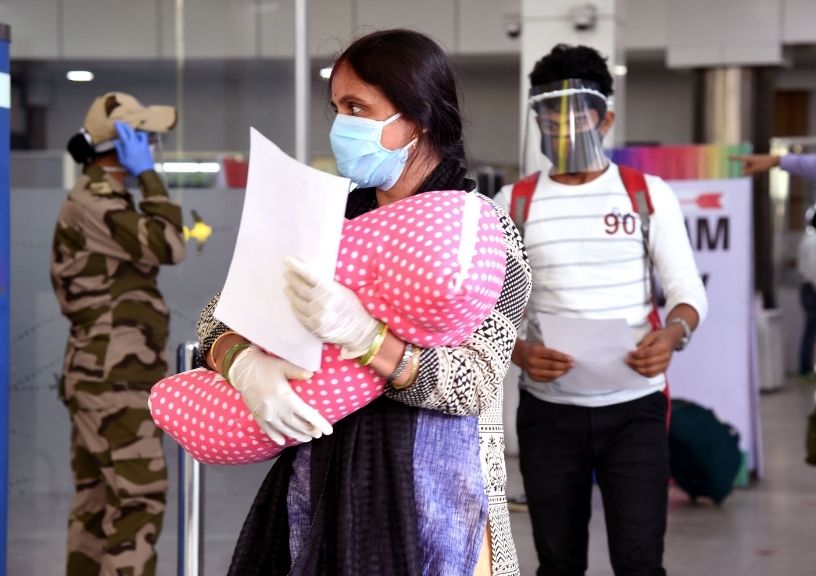 The corporation also clarified that those going through Mumbai to other districts will be exempt from quarantine. However, they will not be allowed to take public transportation. Instead, as per a report by the Gulf News, transportation will be arranged for them by the district officer.
Related: Indians Vaccinated With Two Doses Of Covaxin Can Now Travel To Saudi Arabia