The government of Goa has announced guidelines for passengers, both international and domestic, who are arriving in the state amidst growing concerns over the new Omicron variant. By Eshita Srinivas
The new Omicron variant has sparked concern across the country. In light of the situation, the Goa government has issued a new set of guidelines for both domestic and international passengers who are set to land in the state soon.
FAQs on #Omicron – the new variant of #SARSCoV2

Source: @WHO and @MoHFW_INDIA

Read▶️https://t.co/k7mFAwZBS7 pic.twitter.com/Oci6llPMvG

— PIB in Maharashtra 🇮🇳 (@PIBMumbai) December 3, 2021
International passengers from high-risk countries will need to quarantine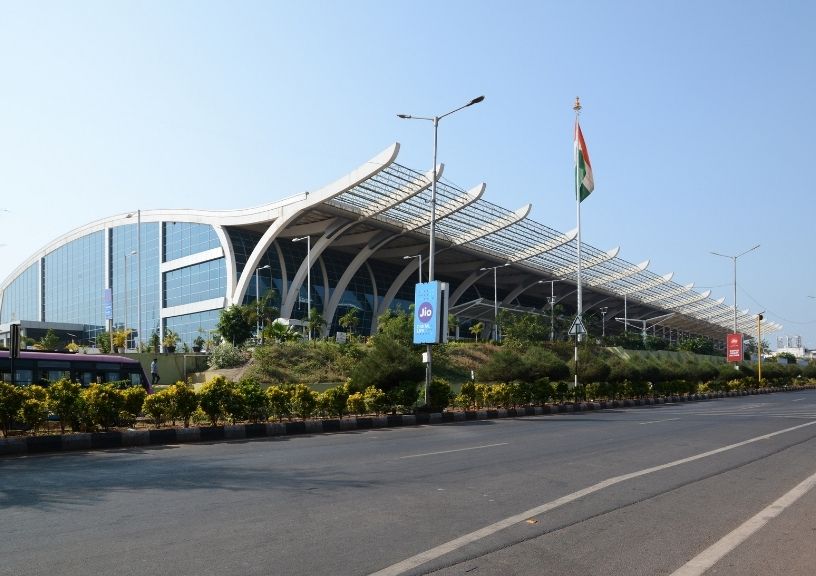 International passengers will have to undergo thermal screening upon arrival, fill out an online self-declaration form, and present it to the Airport Health staff upon arrival. A COVID-19 test adhering to the Ministry of Health and Family Welfare guidelines for international arrivals needs to be presented.
Passengers from non-risk countries shall be identified by the concerned airlines and will have to undergo post-arrival testing at random at the airport, the cost of which is to be borne by them. If tested positive, they will be treated as per standard protocols. Children under the age of 5 are exempted from testing unless found symptomatic according to a report by News 18.
Travellers arriving from high-risk countries such as The United Kingdom, South Africa, Brazil, Botswana, China, Mauritius, New Zealand, Zimbabwe, Singapore, Hong Kong, and Israel will have to abide by the following additional guidelines.
1. Passengers need to submit a sample post-arrival for a COVID-19 test, the cost of which is to be borne by them. They will be required to wait for their results at the arrival airport before leaving or taking a connecting flight.
2. Passengers that test negative will have to remain in home quarantine for 7 days until they can get re-tested on the 8th day of arrival in India. If found negative, further self-monitoring of their health is required for the next 7 days.
3. Passengers that tested positive shall be moved to a separate isolation facility and treated as per standard protocol. The contacts of positive cases will be isolated in-home quarantine as per the protocols laid down by the state government.
Domestic passengers from Kerala will need to quarantine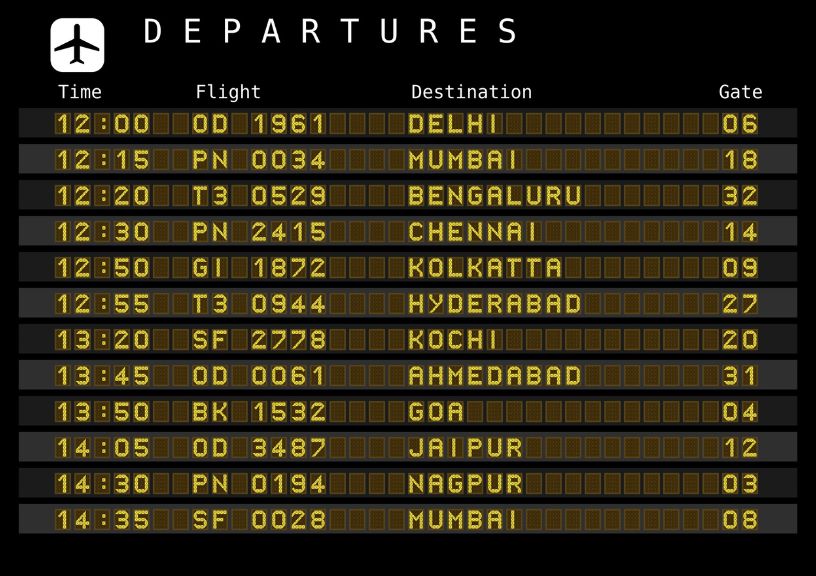 All passengers arriving in Goa will need to carry an ICMR-approved COVID-19 negative test report, not older than 72 hours before arrival. Passengers arriving from Kerala will need to follow additional guidelines.
1. Students or employees arriving from Kerala will need to undergo institutional quarantine of five days, arrangements for which will have to be done by the administrators or institution heads. RT-PCR test will be conducted at the end of the quarantine period.
2. Passengers from Kerala who are not students or employees need to produce a negative COVID-19 test and home quarantine for 5 days.
Children under two years of age and fully vaccinated, asymptomatic passengers are exempt from quarantine
Exemptions from the institutional quarantine are for children below 2 years, health care professionals and their spouses, passengers in transit to and from Kerala via any mode of transportation, passengers entering Goa in situations of dire emergency such as a death in the family or medical treatment, and asymptomatic passengers who possess a vaccination certificate of both doses of COVID-19 vaccine with 15 days having been elapsed since the second dose.
In November, the Travel and Tourism Association of Goa president Nilesh Shah had stated that Goa was a safe destination since 100 percent of the eligible population has received at least one dose of the vaccine. Commenting on the omicron variant, he had said "Moreover, we are not afraid as such. We have to learn to do business with the presence COVID-19 around," according to a report by the New Indian Express.
Related: Omicron Variant: New Guidelines Issued For Air Passengers Travelling To Maharashtra