Though travel within air bubbles is permitted at the moment, these flexibilities will be of no use to you if your Indian passport has expired. Here's how you can renew it. By Anushka Goel
With the second wave of the pandemic finally receding, travel recently opened up with India setting up air travel bubbles with 31 nations. Now, with the threat of the third wave looming upon us, the resumption of regular international travel has been delayed. However, you can still plan a trip to the countries India shares a travel bubble with. But these trips will only be possible if your passport hasn't expired.
Here's your guide to renewing your Indian passport
Book your appointment online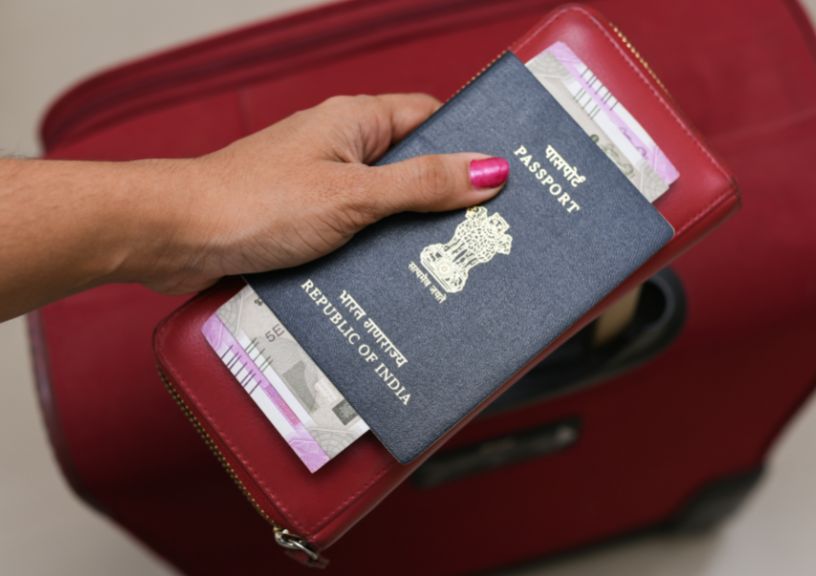 Log on to the Passport renewal portal and register yourself. Then choose whether you want to apply for a new passport or renew an old one. After filling in the form, you can schedule your appointment at the Passport Seva Kendra (PSK) near you. Once done, you will be redirected to the payment link. Keep a printout of the application receipt containing your Application Reference Number (ARN) or Appointment Number handy to avoid last-minute hassle as you go for your appointment. You can also apply at your nearest post office.
For details, log in here.
Visit the PSK
Once your appointment is booked, visit the PSK with your original documents – proof of date of birth, photograph, and other documents listed on the website. Reach half an hour earlier than your scheduled appointment, and carry water with you to stay hydrated.
Documents you'll need
According to Republic, the documents you will need to renew your passport are:
Your original old/expired passport
Self-attested copies of the first two and last two pages of the old passport
A self-attested copy of the page of observation (if there's any) by the Passport Issuing Authority.
Self-attested copy of the ECR/ or non-ECR page.
Proof of the documents eliminating the cause of issuance of a Short Validity Passport (SVP), and in case you need an SVP, a self-attested copy of the validity extension page, of the SVP
Book Your Next Vacation At Agoda Here
Book your flights on ClearTrip here
Related: The World's Most Powerful Passports 2021 List Is Out; Where Does India Rank?