Italian tenor Andrea Bocelli recently became the first artist to perform at AlUla's desert city of Hegra. In an exclusive interview with us, the Oscar-nominated musician talks about serenading the ancient city, performing with his family for the first time, and his memories of India. By Adila Matra
1. This is your third consecutive performance at AlUla and your first in Hegra. We have heard it is a magical place. What do you have to say about the destination and about why you keep coming back?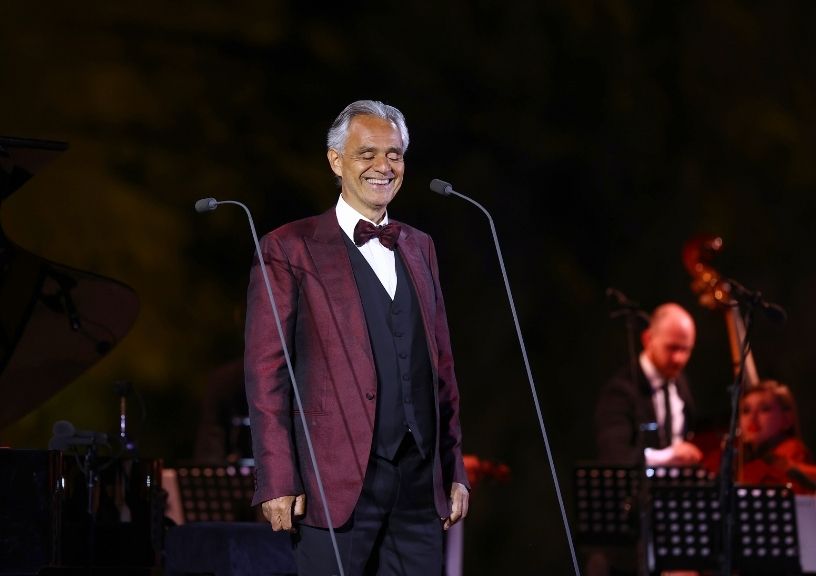 It was a renewed, great emotion and an equally great privilege. AlUla is an archaeological paradise of beauty, it did not become a UNESCO World Heritage Site by chance.
I am proud to have once again lent my voice to an evening that was an embrace of the East and West. On stage, I reflected on the power of music and art being able to generate common passions.
2. You have produced a single with your son Matteo Bocelli, and he also performed with you in Hegra. In December 2020, your daughter joined you in concert from the Teatro Regio di Parma. What did having the family join you on stage in Hegra mean to you?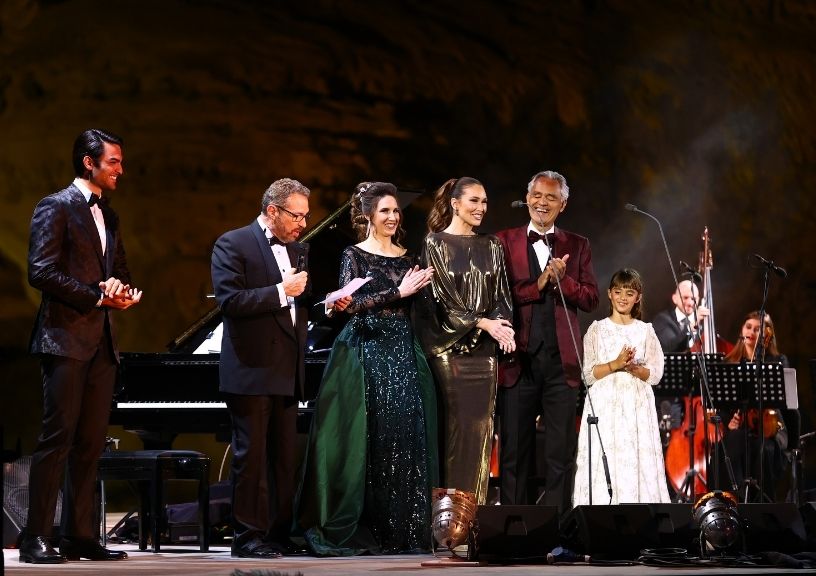 As I jokingly remarked in front of the audience that the effects of singing at the Bocelli house seems to be a contagious activity.
Only the oldest, Amos, has followed a profession related to his studies as an aerospace engineer, despite being a pianist. While the others—including my wife Veronica, with whom I have sang duets in the past—have become passionate about this discipline, an art capable of turning one into a musical instrument.
It's true, the other night was the first time all of us shared the limelight. Singing with my children is a gift and it fills me with joy. For me, family is the cornerstone of society, it is the ideal dimension to train for good. My family is my strength, and it was beautiful to have it next to a place that speaks to the heart and testifies to another, much larger family, that is thousands of years old.
3. Is there hope for an Andrea Bocelli concert in India?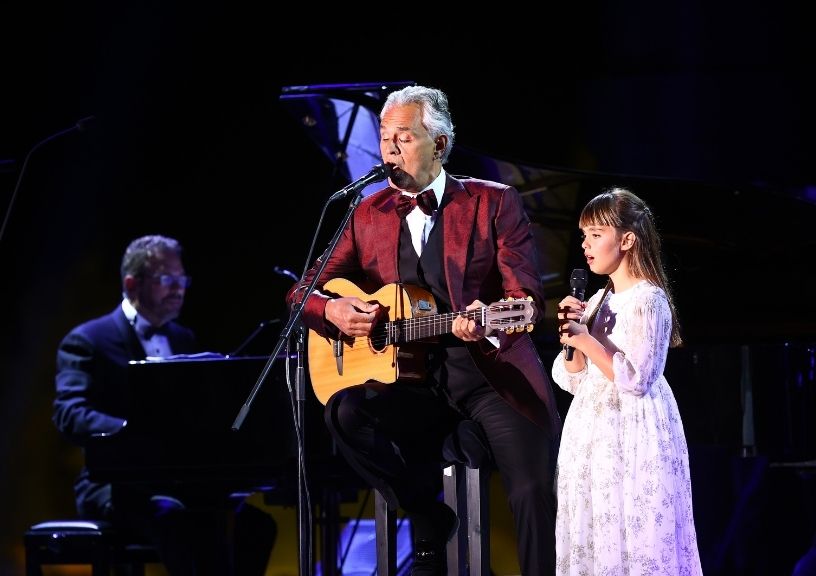 I keep an extraordinary memory of my debut in India, dating back five years. I was in Mumbai for a concert in which I had the honour of being conducted by the largest wand in operation in the world today, my dear friend and supreme master Zubin Mehta.
India has always had a great appeal for me. I am enamoured by the philosophies that have flourished in that land; on the one hand it is full of traditions, and on the other it is already projected into the future. I appreciate its ancient architecture, and I am seduced by its rich musical tradition, and strong spiritual vibration that can be traced back to poetry and arts.
4. While many tours and album releases were cancelled during the pandemic, you have been quite busy. You recently announced a new acoustic EP follow-up to Believe. What more is in the works?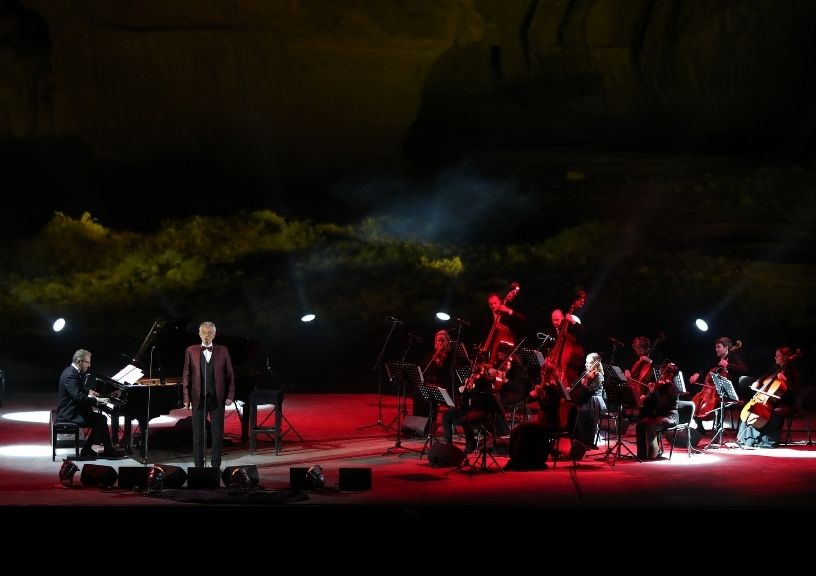 During the pandemic, I worked on a project that gave shape to the album Believe and at the same time I tried to make myself useful, supporting the Andrea Bocelli Foundation and that has been at the forefront since the beginning of the health emergency.
I have lived these complex months with great concern and sadness. I was forced to cancel dozens of concerts and I confess that I greatly missed the relationship with the public, and the interaction that results from a direct meeting.
There are many projects lined up, both concerts and records, and my calendar is full for the next two years and more.
I care a lot about a summer event that annually takes place in my native commune of Lajatico in Tuscany, where tens of thousands of spectators gather from all over the world. It is called the Theater of Silence, which is scheduled for July 22 and 24 this year. After so many difficult months, it will be beautiful to meet and celebrate the mystery of beauty, as the title of the outdoor concert says.
5. How has your relationship with Saudi Arabia been?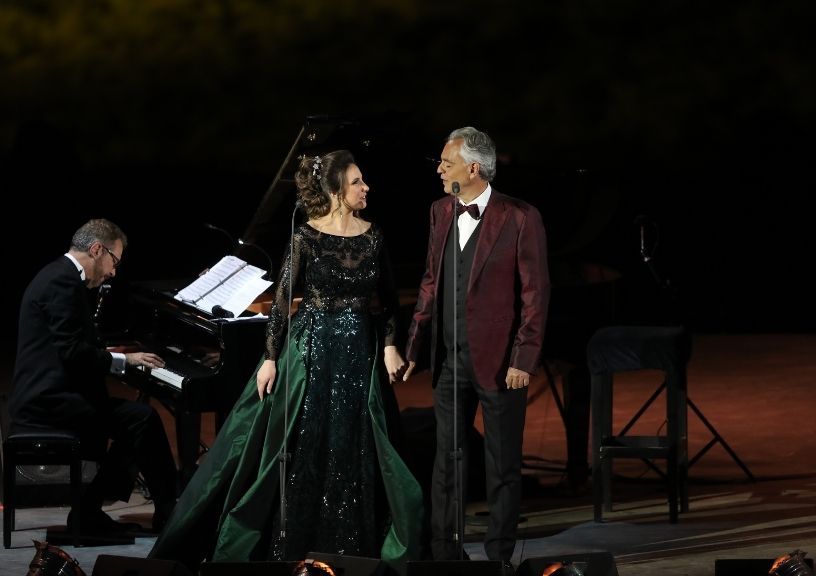 My family and I literally fell in love with the place. The Arab people are generous and hospitable. It is a land that never ceases to amaze us, from the refinement of food to the depths of its artistic and cultural heritage.
I carry with me the desire to return to the Middle East to sing. And I carry in my heart the splendour of silence I experienced in the desert. I remember reading a very persuasive description, where it is said that the creator wanted to remove from this boundless sea of sand everything that was superfluous, leaving here as a gift of crystal clear air that can cleanse your soul. Returning to Italy, I carry with me the memory of one of the most evocative places in the world.
Related: "India Is An Overload Of Senses," Says Musician Saskia Rao-de Haas