Celebrity dermatologist Dr Kiran Sethi is an expert on advanced beauty treatments. She tells us the best ways to take care of one's skin health while travelling: hassle-free regimes, common mistakes, top products, and diet tips. By Bayar Jain
T+L India: How can we prepare our skin for travel?
Dr Kiran Sethi: If you have many outdoor activities planned at a destination with sunny weather, don't carry Alpha Hydroxy Acids (AHAs), Poly Hydroxy Acids (PHAs), Beta Hydroxy Acids (BHAs), and  Retinols or Retinoids. Instead, carry a face-wash with good foam, a lightweight moisturiser, and a good sunblock. Wear your sunblock even if you're in [a place like] Goa during the rains!
If you plan to swim, use a water-resistant sunblock and reapply [it] every time you come out of the pool. Use a good Vitamin C or antioxidant-based product in the morning to protect against oxidative damage.
If you're travelling to a cool destination, use a gentle cleanser with low foam to keep your skin moisturised. Carry a heavy moisturising cream and Vaseline petroleum jelly for extra dry skin; use it as a mask for areas that get chapped like lips, elbows, knees, and around the nose—especially if you are skiing. If you will mostly be indoors, then carry your usual skincare products, but bring one or two options of cleansers and moisturisers. If your skin's dry, use a non-foaming cleanser; if oily, use a foaming cleanser.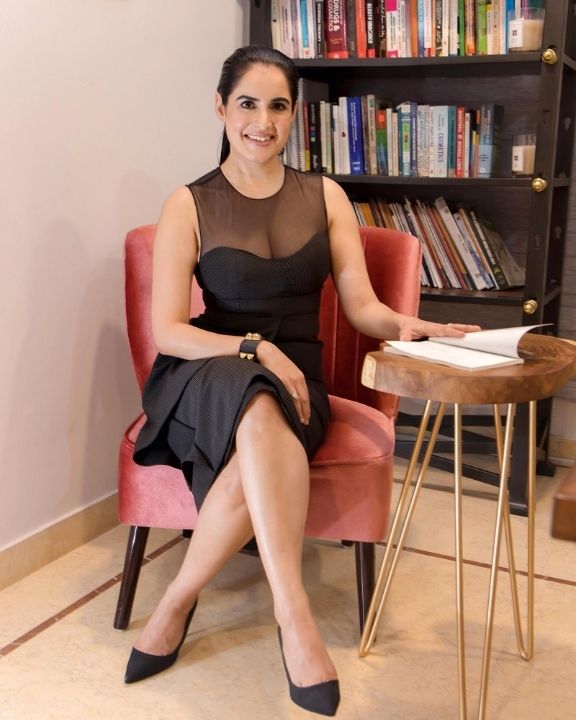 T+L India: Common skincare mistakes to avoid while travelling?
Dr Kiran Sethi: Wearing too little sunblock is a common mistake; it's best to apply two to three-finger lengths on exposed areas. Carry your own shampoo and conditioner; hotel shampoos are drying because they have excessive surfactants. Not moisturising is a mistake. When travelling, your skin will get dry and be more prone to rashes.
T+L India: What are your diet suggestions for healthy skin?
Dr Kiran Sethi: Avoid too much sugar or dairy—they are big zit triggers! When your diet goes for a toss, so does your skin. Also, stay hydrated.
T+L India: Top three products you always carry on a holiday?
Dr Kiran Sethi: Sunblock, Vaseline, and body lotion, because I love my skin well-moisturised. I choose lotions with sodium lactate or urea for a good humectant effect.
T+L India: What's your go-to advice for great skin?
Don't try too many products at a time, and don't over-layer. A concept called 'mochi skin' and Scandinavian beauty stress upon simplicity, as do I. Cleanse and use an antioxidant-based treatment and preventive serum.
T+L India: A skincare secret we should know?
Dr Kiran Sethi: Did you know you can use body wash as shampoo, and vice versa? Or that you can use body lotion as a conditioner for your hair? It's not nearly as effective, but it's better than nothing!
Related: Take Care Of Your Skin While Travelling With These Easy Skincare DIYs