Designer duo Shantanu and Nikhil Mehra recently collaborated with 100-year-old homegrown rug brand Obeetee to launch a premium collection of India-inspired carpets. They speak to us about the project, the famous weavers of Mirzapur, and their travels. By Rashima Nagpal
T+L India: What led you to collaborate with Obeetee?
Shantanu and Nikhil: As couturiers, it was a shift from our design philosophy, which includes drape and structure, to a new world of knots and weaves while designing intricate carpets. Obeetee has 100 years of legacy as a brand that has taken initiatives to sustain Indian craft and design. Homecoming is a tribute to our country. These carpets represent an amalgamation of Indian decadence and modern grandeur, highlighting the feelings of nostalgia, pride, and valour.
T+L India: It's interesting that you say this is a tribute to India. How does design manage that?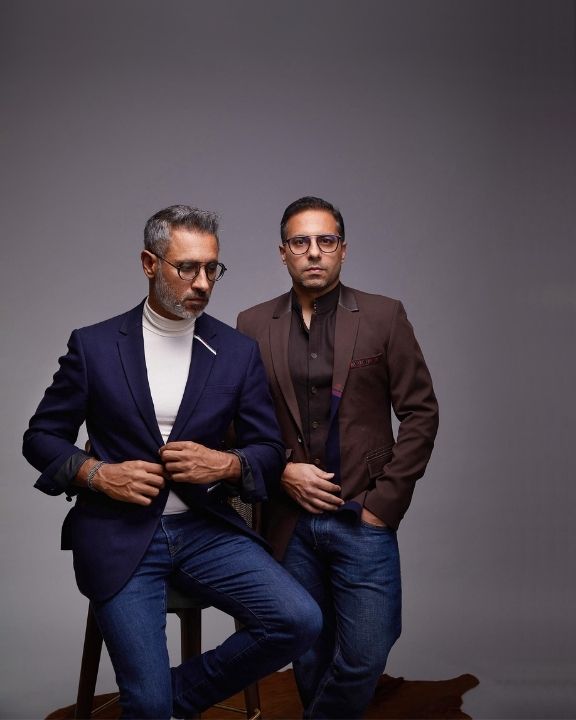 Shantanu and Nikhil: Our collection's storytelling has three parts—Regimental Regalia, Independence, and India-Proud. Regimental Regalia derives inspiration from three virtues of the Indian armed forces—discipline, pride, togetherness—and is a salute to everything Nehruvian; brick textures, maps, [and] battleground stains signify struggle. Independence reaffirms the values of freedom through bold victory flag patterns and a colour palette of red and navy. The India-Proud story is where the roots are modern yet cultural, exotic yet familiar, and unassertive yet proud.
T+L India: What was it like working with the artisans of Mirzapur, the carpet-weaving hub of India?
Shantanu and Nikhil: A few of our kaarigars belong to the town, so we were well aware of the town's calibre. When the opportunity presented itself, we were stoked to experience the process of carpet weaving at Mirzapur. The skill has been passed through generations of artisans like an heirloom, so observing them at work is like travelling back in time.
T+L India: Chronicles of Madras, Bequests of Cawnpore, Traversing Travancore… How have certain places found their way into the collection names? Have your travels inspired this nomenclature?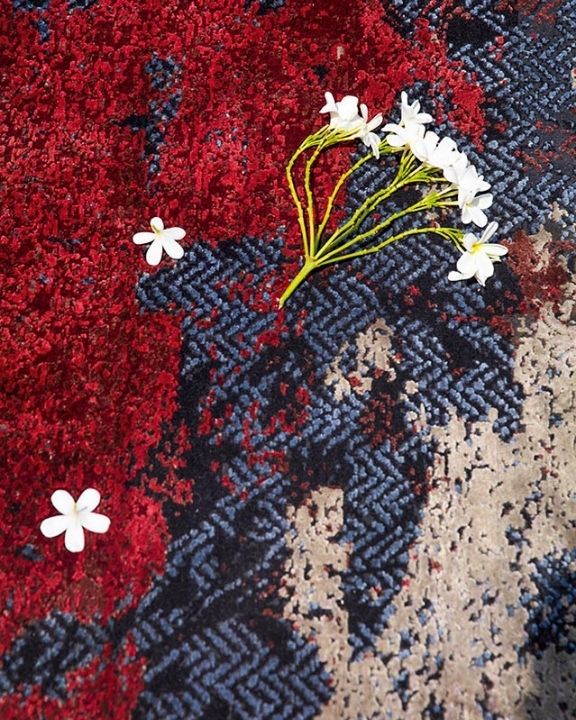 Shantanu and Nikhil: Madras, Cawnpore, and Travancore—these cities remind you of India's vibrant history and energy. We try to incorporate that essence in our designs. Our latest couture collection, Oasis, is inspired from our travel experiences. A newfound tandem between folk and funk, Oasis is a celebration of oneself, the journey, and the destination.
T+L India: What do you like to do on your holidays?
Shantanu: Normally, I spend time exploring history, architecture, and local cuisine.
Nikhil: I love walking down the streets and discovering vintage stores. It connects [me] with the history and local craftsmanship of the place.
T+L India: What are your favourite places in the world?
When in India, we are always leaning towards a trip to the hills. Nature, tranquillity, and the leisure of being at peace with oneself away from the city is what we love. Internationally, the south of France remains our most favoured destination; it is the perfect amalgamation of beaches, mountains, and a bit of heritage.
Related: SUTA Founders, Sujata And Taniya Biswas, On How Travel Influenced Their Sustainable Fashion Brand