Meet Pabiben Rabari—a woman who broke the mould by being the first woman from the Rabari community to own a website, conduct business and take Rabari embroidery to the world. By Shikha S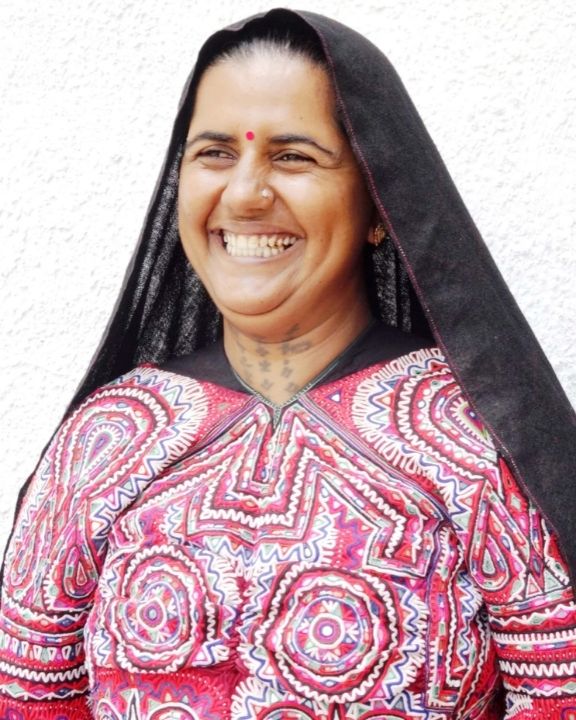 A daily wager-turned-artisan-turned-entrepreneur, Pabiben Rabari's success story is one you could read every time you feel uninspired. Born in Kukadsar, a small town in Kutch, she had to quit studying after the 4th grade. However, giving up was never an option for her. With her husband as her constant support, she not only invented a new form of machine embroidery, but also started an artisan enterprise that empowers tribal women.
Today, her designs have crossed the borders of Kutch to be featured in Bollywood and Hollywood films, including clients across the globe! She was also among the 15 uniquely-skilled artisans who helped in the designing of Sui Dhaga (Bollywood film starring Anushka Sharma and Varun Dhawan) logo that incorporated 15 different Indian art forms. Most recently, she was seen sitting on the hot seat of Amitabh Bachchan's Kaun Banega Crorepati. No wonder Laxmibhai Rabari introduces himself as 'Pabiben's husband'!
Here are some excerpts from a conversation with Rabari:
Travel + Leisure India: Tell us a little bit about yourself.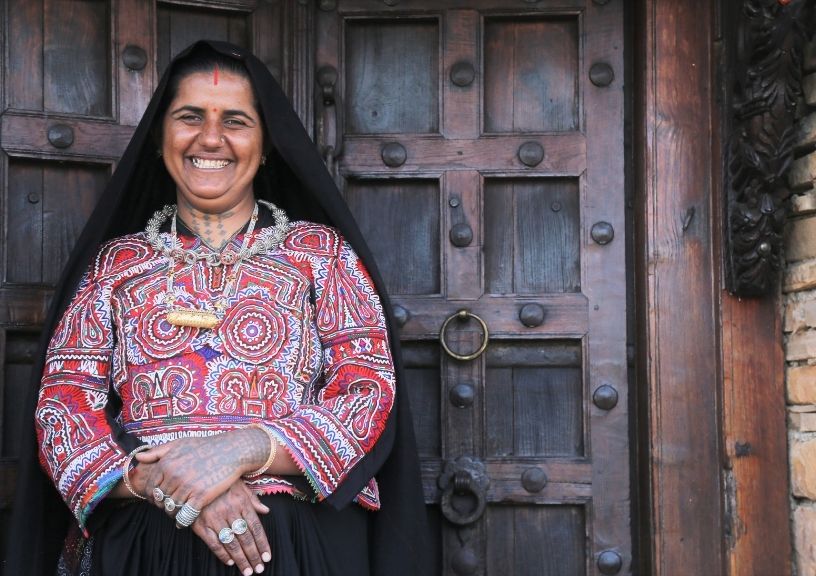 Pabiben Rabari: I am Pabiben Rabari, a 38-year-old simple woman from Bhadroi village of Kutch in Gujarat. I am from the Dhebariya Rabari community, and we are known for our intricate embroidery work. Having worked as a daily wager, I knew what I wanted from life; I wanted to be independent and free. Little did I know what I did in my free time would take me miles ahead in my life. I happened to invent a new embroidery art form called Hari Jari, also known as Pabi Jari. Today, I run Pabiben.com, an artisan enterprise that offers women financial freedom and keeps the Rabari embroidery tradition alive.
Travel + Leisure India: You've had your share of tough days. Tell us about your struggles.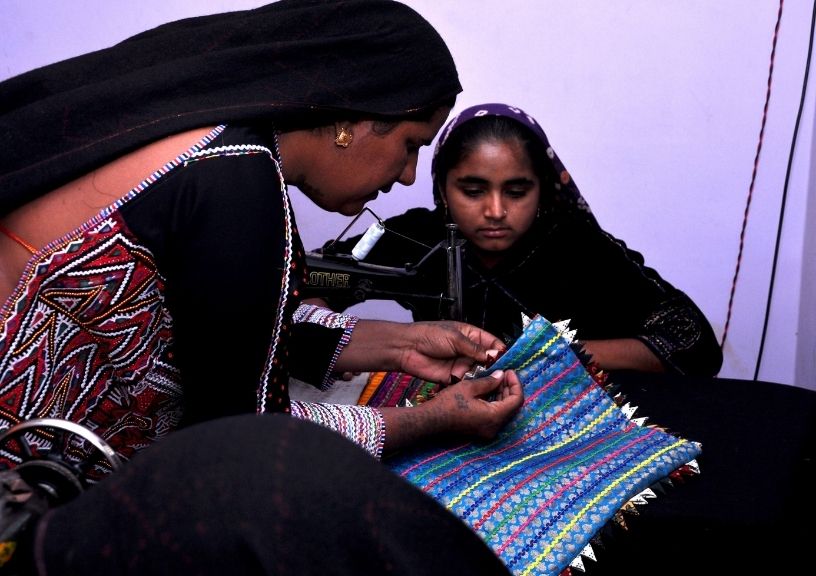 Pabiben Rabari: Overcoming hurdles has been my passion since childhood. My mother earned money by working as a labourer and domestic helper. As a child, I would help her by fetching water from the wells. I was paid INR 1 for every bucket of water I filled. My father passed away when I was five years old. Although education was free, I had to drop out of school after 4th grade as we did not have the money needed for commuting to the school located in the neighbouring village. As I was spending more time at home, I started learning embroidery.
Travel + Leisure India: Do you remember a moment or incident that led to a new beginning in your life?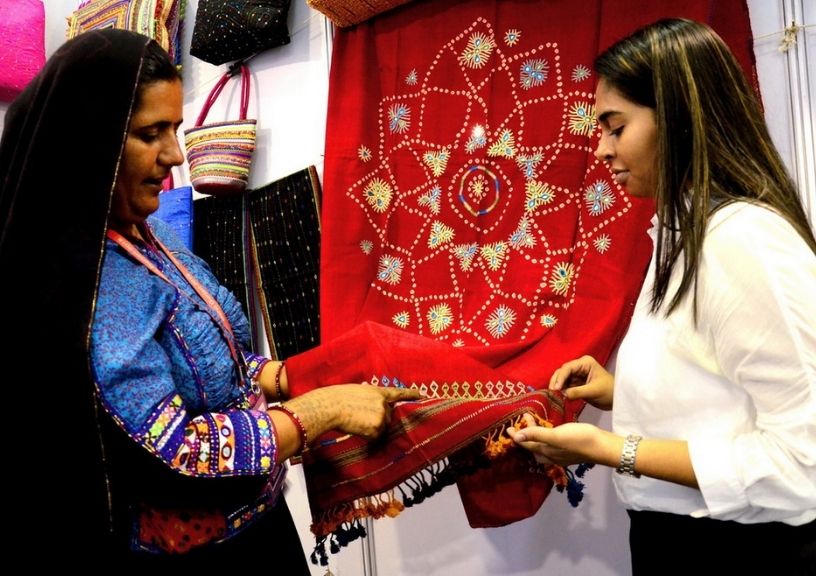 Pabiben Rabari: In the past, the women of my community were required to embroider and stitch items as dowry for their wedding. Traditional embroidery is intricate and time-consuming, and this led to delayed marriages. In the 1990s, the elders of our community decided to ban the practice of embroidering for personal use. I knew I had to do something about it. I joined a Bhuj-based NGO Kala Raksha where my work helped me earn around INR 50 per day. Around the same time, I invented an alternative technique known as Hari Jari that required sewing readymade designs, ribbons and patterns on the cloth using a tailoring machine.
Travel + Leisure India: Tell us about your transition from an artisan to an entrepreneur.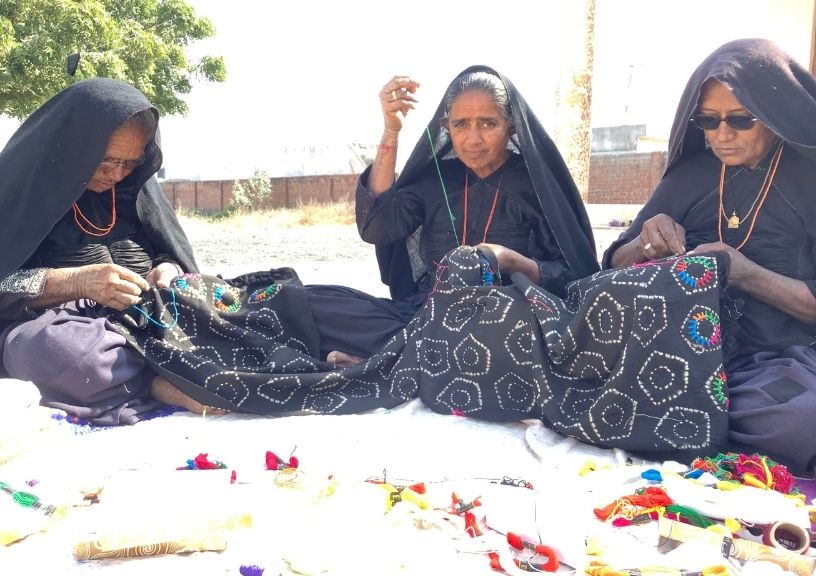 Pabiben Rabari: Gradually, many women joined me in making different kinds of garments, bags, blankets and cushion covers with Hari Jari. I gifted some of my bags to foreign tourists who attended my marriage; many loved them. This gave my confidence a boost. I knew I was good at my craft but I lacked business skills. In 2015, I approached Nilesh Priyadarshi, a PhD holder in craft business. He helped me with sampling, packing, labelling, organising, quality control and more. Now, we had to think of a name for our label. We wanted to keep it authentic and Indian. Hence, we named it Pabiben.com, after my name. It was a moment of triumph when we received our first order worth INR 70,000 from Ahmedabad.
Travel + Leisure India: It's not very common for Rabari women to venture out and engage in business-related activities. How tough was it to break the mould?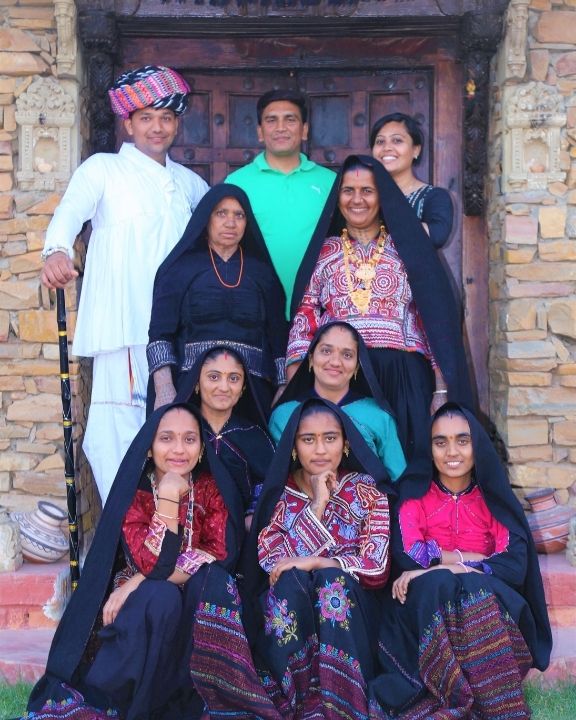 Pabiben Rabari: Initially, a large number of people from the village and community were not open to the idea as it was against social norms. However, when they realised that my work is helping the community gain name, fame and respect, their outlook towards me changed. My husband, too, gave me a lot of strength. He would tell me, "If you will succeed in this, many more women of our society will succeed, too". Today, my enterprise provides livelihood to more than 300 women.
Travel + Leisure India: How has the lockdown been for you?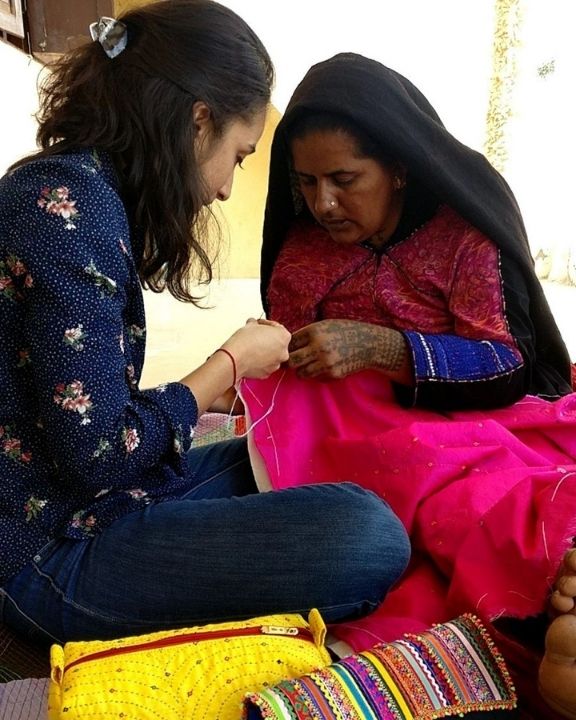 Pabiben Rabari: During the lockdown, a lot of artisans in Kutch suffered as it was also tough to acquire raw material. Also, there were no tourists, work orders or exhibitions. This is when my team and I came up with the idea of local gift boxes containing different items like a piece of jewellery, stoles, masks, sunglass covers, mirrors, pencil boxes, clutches, purses et cetera at affordable prices. We wanted it to be affordable so we priced it at INR 1,000 per box. Thankfully, my annual turnover was around INR 35 lakhs last year, despite the pandemic.
Travel + Leisure India: If you had to share a few motivational lines, what would they be?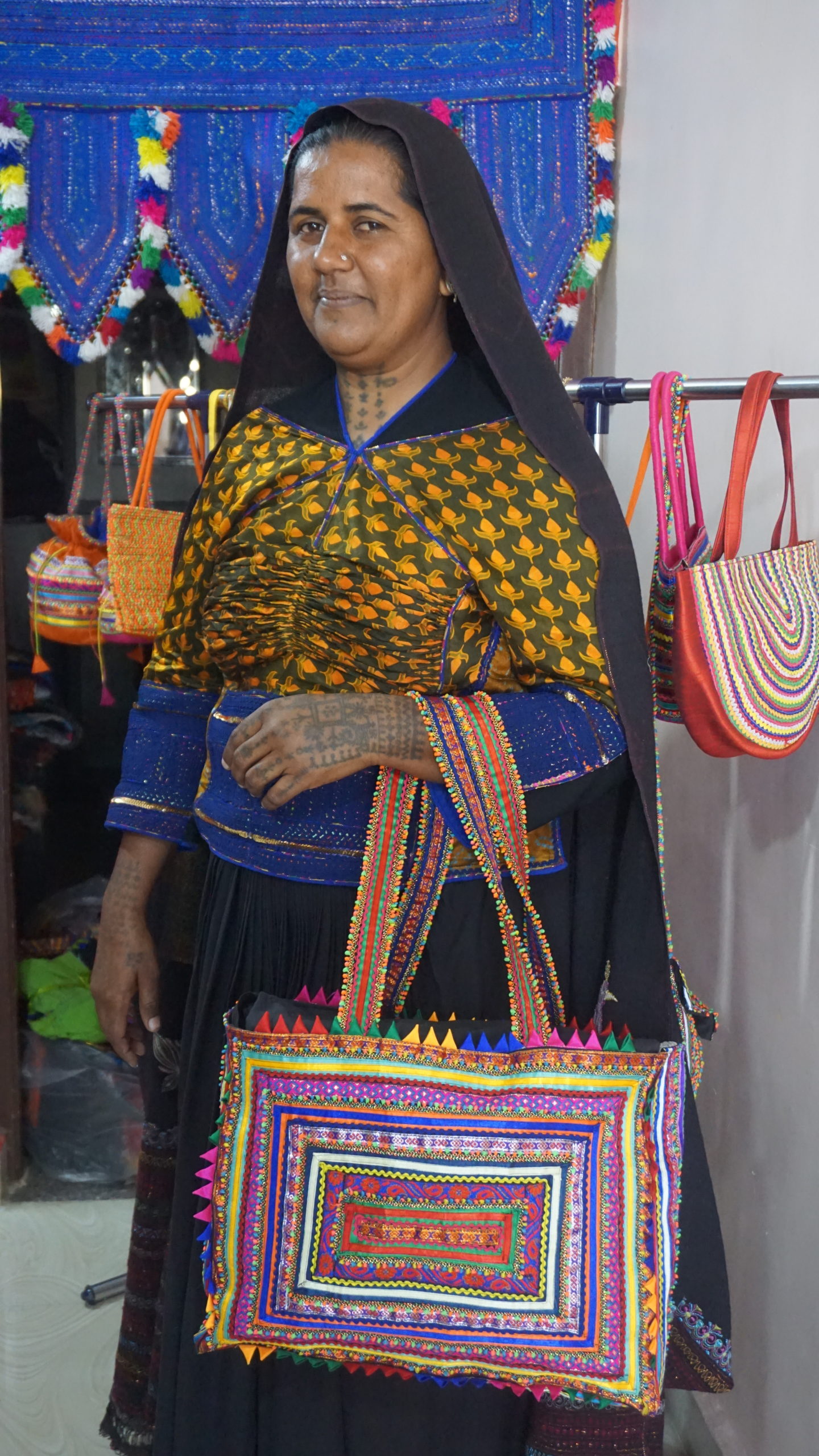 Pabiben Rabari: To those who feel that only the educated can be successful, I want to say that it is a matter of perseverance and hard-work. It is important to identify that one goal in life; that goal will give you the strength to keep moving forward.
Related: Meet Lalthamuani: A 22-Year-Old Whose Tea Estate Employs 300+ People In Mizoram