From training 10 hours a day at China's Shaolin Temple to reaching the Everest Base Camp at age 19, there's little Robin Behl hasn't done. After indulging his creative streak as an assistant director with Dharma Productions, this Mexico-based multi-talented Indian then went on to become a certified rescue diver and surfer, train in Muay Thai from AKA Thailand, and earn a white belt in Brazilian jiu-jitsu. Today, he doubles as the co-founder of The Tribe India—a fitness destination that offers a variety of structured workouts—while practising the Ido Portal method of movement. By Bayar Jain
1. What is the Ido Portal method?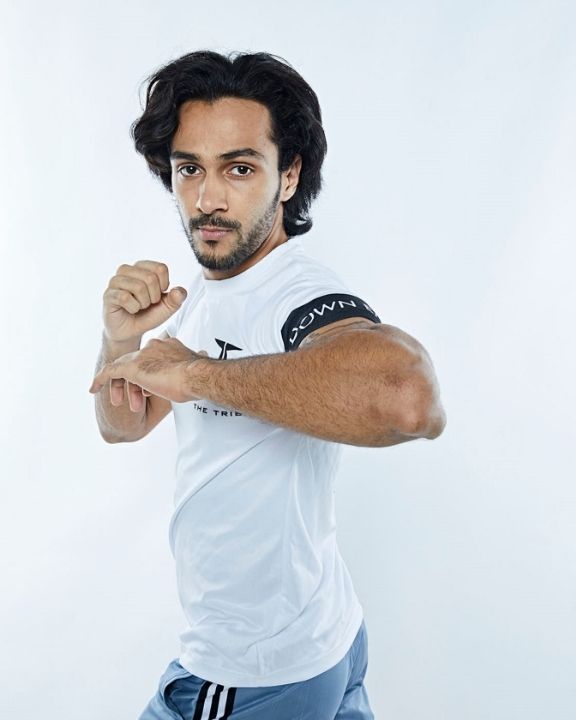 Ido Portal method or the movement culture is a holistic approach towards human patterns and movements. Movement culture represents a contemporary paradigm shift in physicality, as well as a separation between health, aesthetics, performance and art. The answer, in simple words, would literally be 'by moving'. One needs to allow the body to flow freely and adapt to different movement patterns.
2. What encouraged you to set up The Tribe India?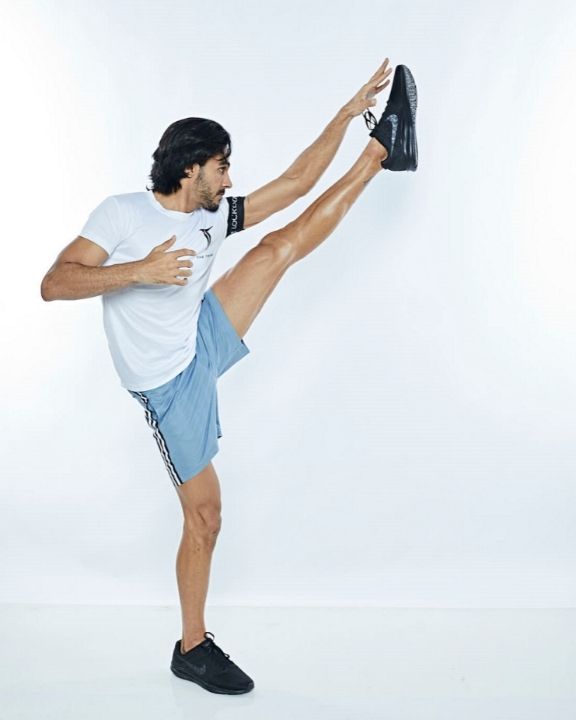 My passion for overall movement, patterns, fitness paired with a desire to travel and continue learning different arts in their natural habitat drove me towards this career path. The constant encouragement by my co-founders, Karan Sawhney and Anushka Nandani, also helped me identify my true calling. It all began when Karan and I would train at the beach when one day he mentioned conducting classes together. Going virtual was Anushka's idea and we immediately agreed. And thus, The Tribe India became a registered company.
3. How is The Tribe India different from other fitness platforms?
I like to say we offer a holistic approach towards wellness—from physical to mental health, to nutrition. We try to maintain a simplistic approach towards fitness, which will make you do it because you 'want to', and not because you 'have to'. We also constantly emphasise that we do not cater to any particular audiences, but instead to anyone with a body.
4. You've trained at the Shaolin Temple in China. How would you describe the experience?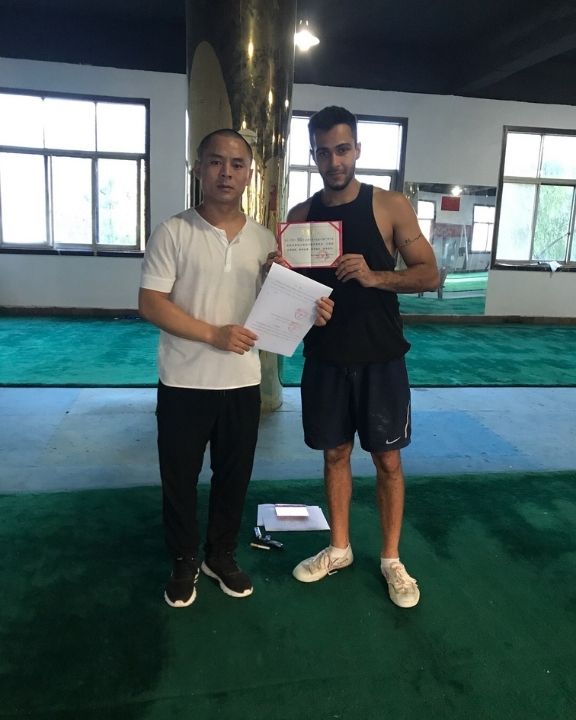 It was surreal—right from the discipline involved to the purity in the art form! Everything from that time helped shape me into the human being I am today. It helped me identify circumstances, problems, and situations in their truest capacity. While training for almost eight to 10 hours a day for six days a week for 90 days almost broke me, it also shaped me [in becoming the person I am today]. It taught me what consistency and discipline can do to an individual, and how there is no escape from hard work.
5. You were a part of the 2016 Everest Base Camp. What were the various challenges you had to overcome during your time there?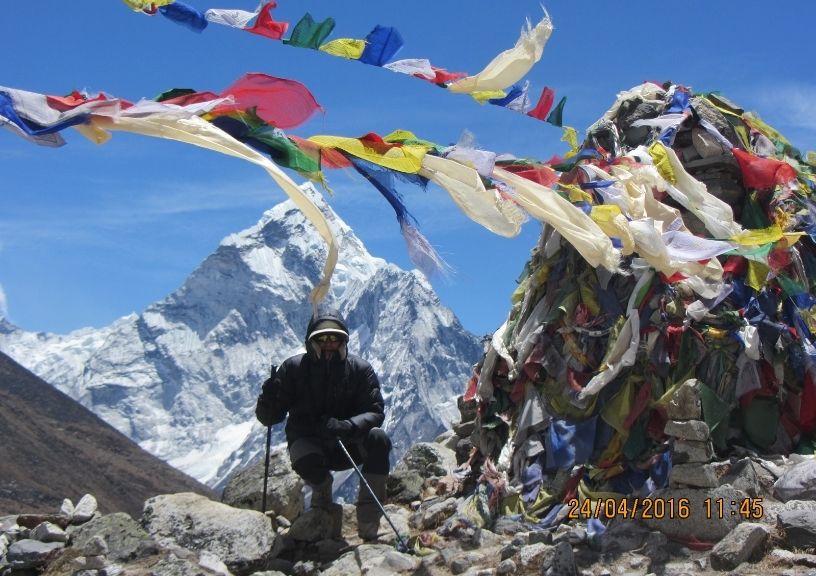 I was 19 and alone at the time, and it was an exhilarating experience. The beginning of the mission itself was a challenge for me! I missed my flight from Mumbai to Kathmandu and had to reach there the following morning for my flight to the Lukla region at any cost. Scraping my way through, I finally made it.
I also faced multiple challenges along the trek, primarily fatigue, altitude sickness, soreness, etc. With these hurdles, your mind starts to lose the will to move forward, but that's the thrill of mountaineering. However, that doesn't mean you continue even when you're miserable. Just keep protocols and basic mountaineering guidelines in mind as you move.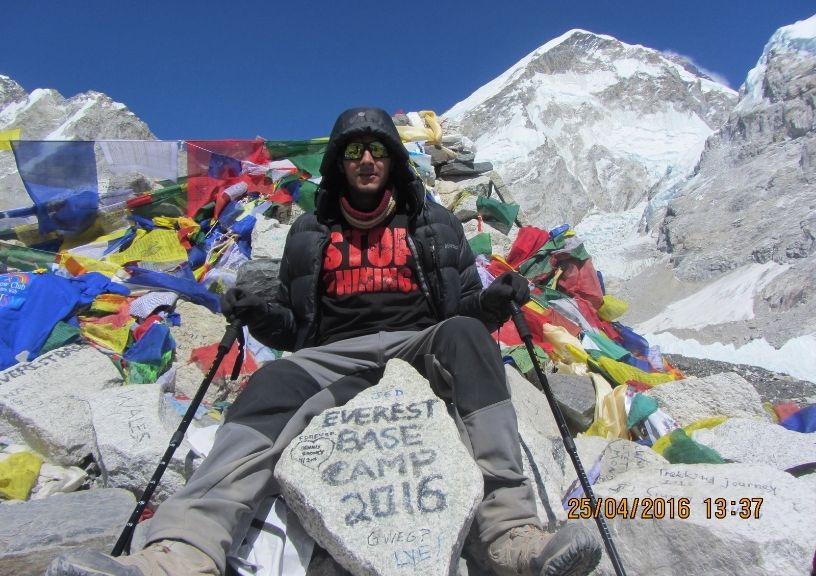 One instance, in particular, had really shaken me. I had woken up at 03:00 am to get ready for the climb. I looked around only to see a Korean lady in her early 50s—who I sat across from at dinner the previous night—being wrapped in a body bag. I found out that she had passed away in her sleep due to an illness. That shook me. I had a rush of emotions but nowhere to express it since I was alone. Rising back up and moving on from there at an altitude of 5,000 metres was one of my biggest challenges.
6. What were some of your learnings during your underwater adventures as a certified rescue diver and surfer?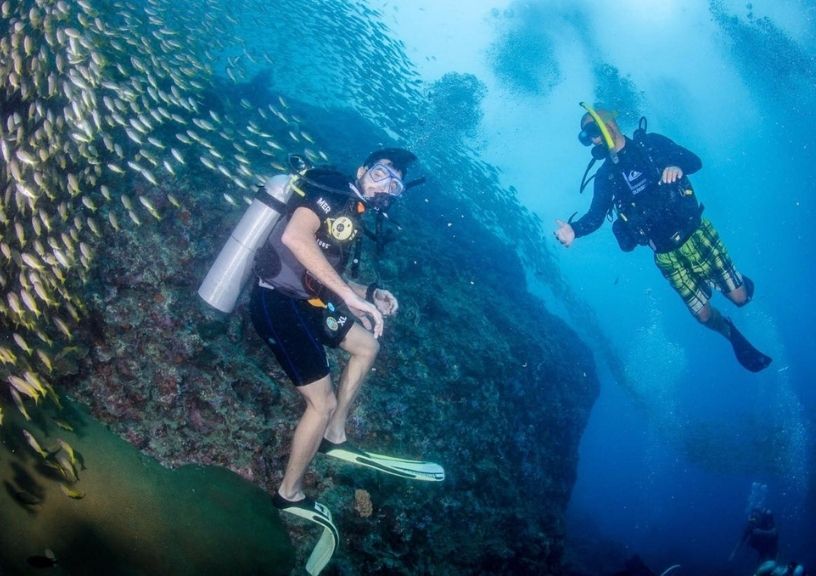 My biggest learning was the need to respect aquatic life and nature in order for it to respect us. If we mess with it, it will try to hurt us back as a defence mechanism. As a beginner surfer, I learnt that nothing humbles you more than nature. Every time you get wiped out, you come out learning something new about yourself.
7. How similar or different is Mexico in terms of culture and people when compared to India?
I have been living in Mexico for the past six months. In terms of culture and people, Mexico and India have a lot of similarities. Mexicans, too, have a traditional family culture like India. The cuisine is also replete with spices.
8. A hidden gem of Mexico you wish travellers knew more of?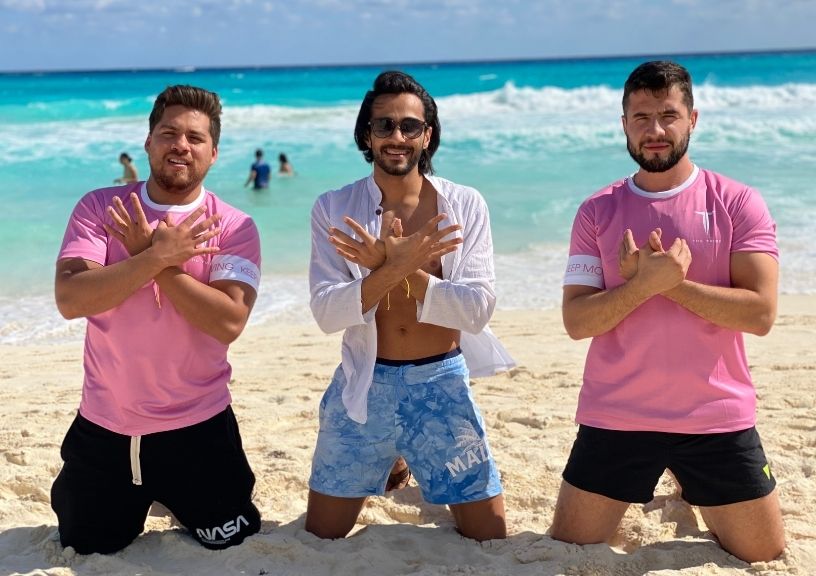 Puerto Escondido, Oaxaca. I think the place will boom in a few years, probably even leave Tulum behind on the map. It's got everything—world-class waves, food spots, nightlife, budgeted living, and amazing weekend getaways.
9. One thing you miss the most about India?
My little niece, Sirat; my parents; my brother; and my dear co-founders.
10. Tips on staying physically, mentally, and emotionally fit during the ongoing pandemic?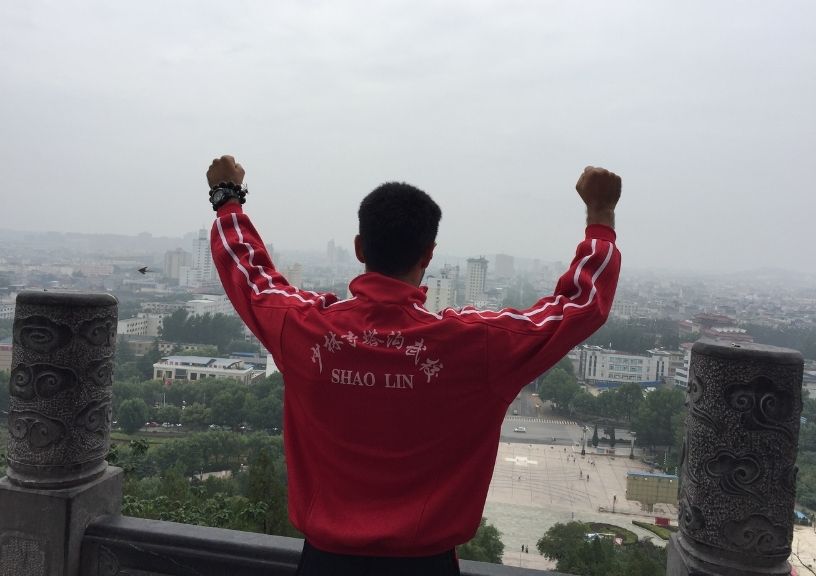 Find your mode of movement—however small, big, simple, or complex; and keep moving. This will help you control your mind while learning to bring out the positives from the negatives and channelising it to your benefits. It's your body and mind, nobody can tell you what is going inside. You have to find it.
Editor's Note: Keeping the current situation of the pandemic in mind, T+L India recommends every reader to stay safe, and take all government-regulated precautions in case travel at this time is absolutely necessary. Please follow our stories on COVID-19 for all the latest travel guidelines.
Related: Mountaineer Aditya Gupta Reveals The Lessons He Learnt From Scaling Mt. Everest