It's undoubtedly thrilling to scale Mt. Everest; it's almost euphoric to do so with your sister. Twin mountaineers Tashi and Nungshi Malik, after having successfully scaled Mount Everest in 2013—and being the world's first female twins to do so—eye the Swiss Alps next. The Haryana girls tell us more about their adventurous Swiss escape and all about Switzerland's adrenaline-pumped offerings ahead of their maiden Swiss Alps' ascent. By Bayar Jain
Travel + Leisure India: How did you venture into mountaineering? What cultivated this interest?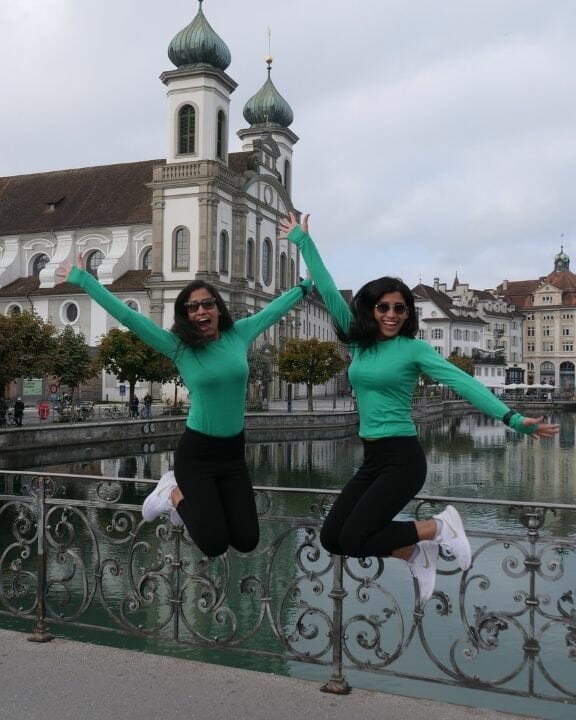 Tashi and Nungshi Malik: We never knew we'd become mountaineers, adventurers, or climbers. Our first exposure post-school—our first expedition—was in the Himalayas; that's where the magic happened! We knew this was a passion we discovered, and we haven't looked back since.
Our dad initiated the sport into our lives. He knew Tashi and I [Nungshi] are otherwise strong athletes, but we never thought we'd be mountain climbers. And it's been great! Our dad, I'm sure, was taken aback when we said we wanted to climb Mt. Everest. His message was simple: the more you put yourself out of your comfort zone, the more you get to know about your strengths and weaknesses. He was not wrong!
Travel + Leisure India: How do you prepare for your climbs—mentally, physically, and emotionally?
Tashi and Nungshi Malik: With mountain climbing, especially, not a lot is known about training. There's no such thing that there's one training that fits all. For us, it [training] has evolved since our first exposure in 2009. But we keep a general level of fitness at all times—which focuses on a mix of strength, aerobic, and endurance. And for every climb that we have been on, training has been different. We've been able to incorporate lots of different forms of training over the years.
Mentally, also, we've really had to centre ourselves. And emotionally, more so, because this is a sport where we've lost a lot of our friends; so it does take a toll emotionally. For us, we recenter with a combination of yoga, sitting in a quiet spot for a couple of minutes each day—just introspecting about life, and listening to mantric music.
Moreover, nutrition has been a really important part of our training journey. Instead of just going to the gym, we also focus on our diet and try to reserve our strength before going on a climb.
Travel + Leisure India: Are there any special diets that you follow before embarking on a climb?
Nungshi Malik: Honestly, for us, everything works. Tashi and I don't really limit our intake. We see it as nutrition. We specifically eat ghar ka khaana (homemade food). Our mom and grandmom are perfect in this department! We rely on their cooking heavily and they pamper us before any journey. And it's such a balanced diet—we have everything from veggies, dal, bhaat…it's a good combination.
Travel + Leisure India: You're in Switzerland currently. What are the various adventure activities you've indulged in during your time here?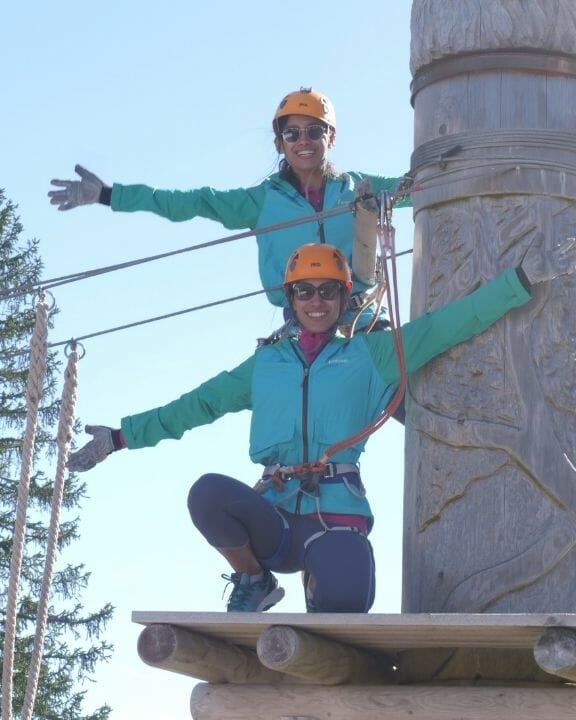 Tashi and Nungshi Malik: This is our first time here in the country, and it's beautiful! The Canyon Swing in Interlaken is the highlight of our trip.
So far, most of our adventures have been aerial. We've done the Canyon Swing, paragliding—which was another mind-blowing experience; our first! We've done a lot of obstacle courses in Lucerne. We did the Pilatus ropeway. Mount Pilatus has this incredible ropewalk where they have various activities on the rope, and it was kind of exciting doing it all while enjoying the view around us. We were freaking out a little, but, in the end, it was worth it. We even did zip lining as well; it was really cool!
Travel + Leisure India: Tell us about the 100% Women Peak Challenge and how you became a part of it?
Tashi and Nungshi Malik: This is an incredible initiative [by Switzerland Tourism] to promote women mountaineers.
We were so excited when we heard about an all-women crew. Whatever me [Nungshi] and Tashi have been doing so far, the focus has always been on women, and how we can encourage more and more women to take up the sport. Switzerland, in that sense, is leading by example. And when we heard about the 100% Women Peak Challenge, it was an instant yes; we didn't think twice! This is the need of the hour—we need more women mountaineers.
Sharing this incredible journey with other female athletes, and being on the journey together with other female mountaineers, has been very special for us; that too in the Swiss Alps where we've never climbed before!
It's [100% Women Peak Challenge] kind of also setting a trend. It's great that Switzerland took to this wonderful opportunity to take women from across the globe to champion this call. We see mountains don't discriminate on the basis of gender, and the world needs to know that.
Travel + Leisure India: How have you prepared for your Swiss Alps ascent?
Tashi and Nungshi Malik: These climbs don't require a lot of technical skills. But we, as mountaineers, have become mindful and aware of the fact that no mountain is too high or too small. So, we don't leave anything to chance. Training wise, our father has reminded us—and we have been super aware—of the fact that you've got to do what you do for these climbs.
We were in Dehradun for these climbs for a month, focussing on aerobic, cardio, and strength. And we're stoked and excited for the climb! But training-wise, we've kept a basic level of fitness and incorporated all the endurance and backpacking training on weekends.
Travel + Leisure India: What are some challenges you've had to overcome as female travellers and mountaineers?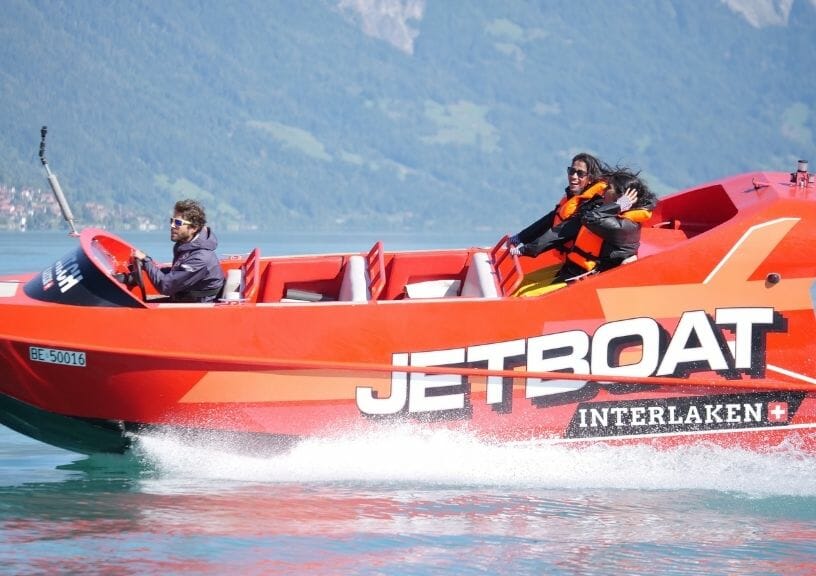 Tashi and Nungshi Malik: It's been slightly easier because it's been the two of us. But it's certainly been a matter of concern for a lot of Indian parents, especially when you have to go to far-flung places and share tents with men. But, to be honest, we find that there is nothing to worry about when you're out climbing because the ultimate mission is to embark on the journey of yours, and everybody is focused on that part.
We've never really felt unsafe, except in Papua New Guinea where we were amid tribals. That's where we felt a little unsafe and they were pretty hostile. Other than that, in the climbing world, it's generally very safe to go as female travellers. And it definitely helps when you have someone sharing that space with you.
Travel + Leisure India: How has your experience been in Switzerland as a female tourist?
Tashi and Nungshi Malik: So far, so good! This country is very friendly. You see it with everything—with the transport system, the people, everything… The whole system is very convenient, especially for female travellers. We've felt safe so far, and it's a really beautiful place to be in.
Post COVID-19, travelling here [Switzerland] has been very easy; there's no hassle. And it's surreal to even imagine that we're outside of India right now, to Switzerland and the Swiss Alps. It's an incredible turn of events…and that too without a mask! Here we are, breathing fresh air, making you very jealous…nothing better than this!
Travel + Leisure India: Your most memorable climb yet and why?
Tashi Malik: Everest will always be my special mountain for a lot of reasons. It was my first 8,000-metre peak, and it was, for me, more of a calling and me wanting to go and climb it.
Nungshi Malik: It's Everest for me, too. And it's the highest point in the world—what can you expect! I guess, it's the only mountain from where you get a 360-degree view of the earth, and you see its curvatures and the sun rising from under your feet. I think you can only get that feeling when you're on top of the world.
Travel + Leisure India: If you could bring back one thing from Switzerland to India, what would it be?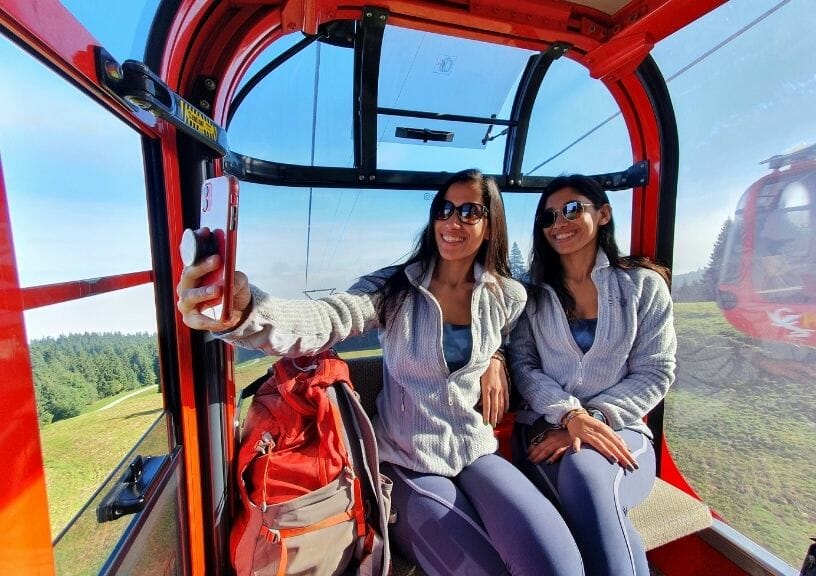 Tashi Malik: The landscapes, the chocolates, and the cheese.
Nungshi Malik: The Matterhorn!
Travel + Leisure India: Most challenging peak in India that you've encountered?
Tashi Malik: We did a virgin peak in the Bara Shigri Glacier; it was one of the most technical climbs.
Travel + Leisure India: Who are your role models?
Tashi Malik: In the mountaineering world: Reinhold Messner. He's the first climber who has covered all the 14,000 feet mountains without oxygen. To me, he's like a hero. In the real world: our dad. He's been an incredible father, and his support has been amazing.
Nungshi Malik: Yes, dad all the way!
Travel + Leisure India: Any bucket list destinations?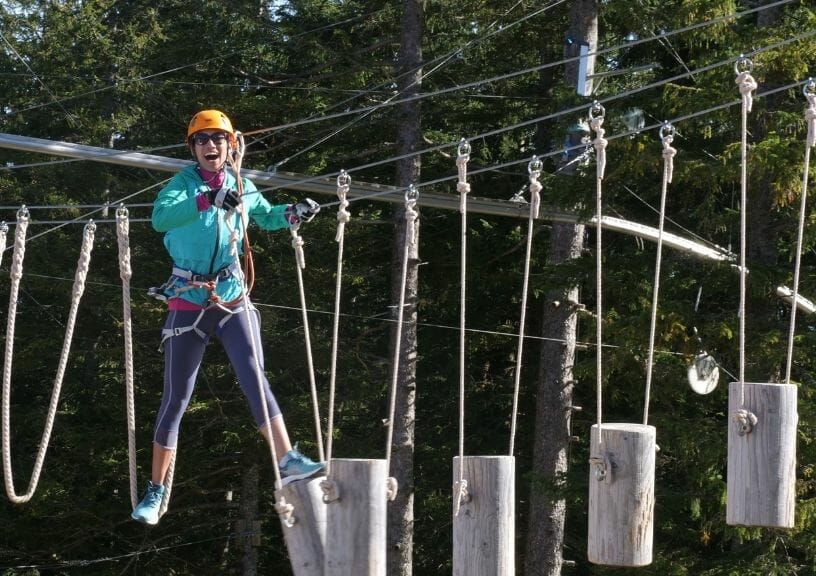 Tashi Malik: Switzerland was certainly one of them. Spain and Italy, next.
Nungshi Malik: Anywhere where there are mountains, we want to be there!
Travel + Leisure India: Any tips for female mountaineers?
Tashi and Nungshi Malik: Believe in yourself. Be the best version of yourself. Don't be disheartened or discouraged. We always feel that female mountaineers have an extra backpack to carry with them, so never be afraid, follow your passion, back it with commitment, and you'll make it to your destination!
Related: We Hop Aboard Switzerland's Eiger Express (Virtually!) And Take A Gondola Ride To The Skies