Beyond expansive deserts and imposing monuments, the Middle East has a wealth of natural wonders that intrigues the discerning traveller. From forests that survived the Ice Age to a turtle rehabilitation project in a buzzing metropolis, these ecotourism ideas can make your next holiday exciting and meaningful. By Rashima Nagpal
Check Out These 20 Eco-Friendly Spots In The Middle East
Venture into the Wild at Sir Bani Yas Island, UAE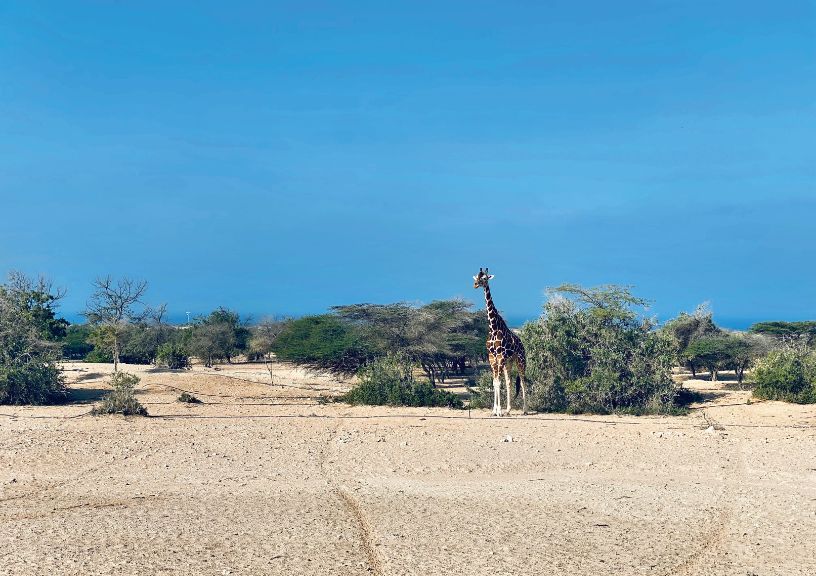 The largest island off the coast of Abu Dhabi, Sir Bani Yas Island offers an equal measure of luxury and wildlife. Over half of the island is the Arabian Wildlife Park, which is home to over 17,000 free-roaming animals including giraffes, cheetahs, and hyenas. The eight-kilometre no-fishing zone around the island allows water sports such as sailing, diving, and kayaking. The rest of the island features three expansive Anantara resorts and historical sites such as UAE's only discovered Christian monastery that dates back to 600 CE. The island can be accessed by a three-hour drive or a short boat ride from Abu Dhabi.
Go Biking in Atlas Mountains, Morocco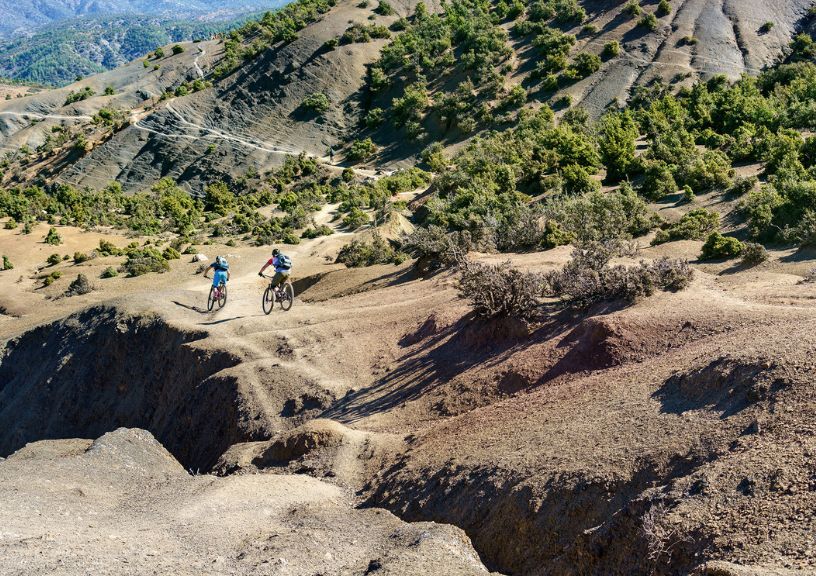 Beginning near the shores of the Atlantic Ocean in Morocco, the Atlas Mountains are a playground for adventure. While the entire range is spread across Morocco, Algeria, and Tunisia, the highest part, better known as High Atlas, lies in Morocco. Around 1,000 kilometres long, the valleys of the High Atlas are home to the Berber people, who make a living by farming and herding livestock. Sign up for a mountain-biking trip with Evaneos that takes you through winding roads, ochre-coloured mountains, traditional villages with clay houses, and plenty of delicious meals featuring tagines and local versions of tea, brioche, and cheese.
Scuba Dive in Ras Mohammed National Park, Egypt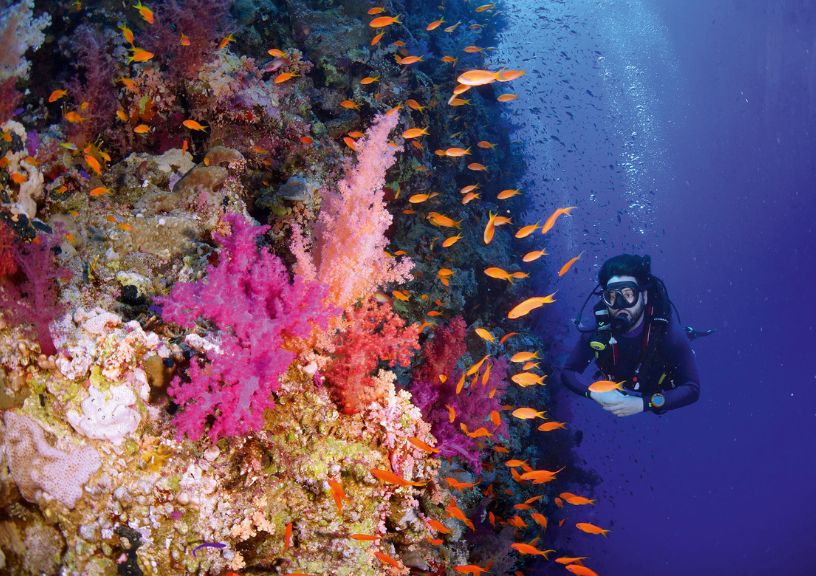 Home to some of the most fascinating dive sites in the Red Sea, Egypt's Ras Mohammed National Park encompasses an area of 480 square kilometres, including a pristine coastline, mountains, valleys, sand dunes, and wadis. The national park is located near the city of Sharm El-Sheikh, and overlooks the Gulf of Suez on the west and the Gulf of Aqaba to the east. LiveAboard offers diving tours on board state-of-theart boats. These are multi-night itineraries with exclusive cabins and gourmet meals to cap explorations of remote dive sites, such as Anemone City, Ras Zatar, Shark Observatory, Shark Reef, Yolanda Reef, and many more.
Search for Elusive Wildlife in Dana Biosphere Reserve, Jordan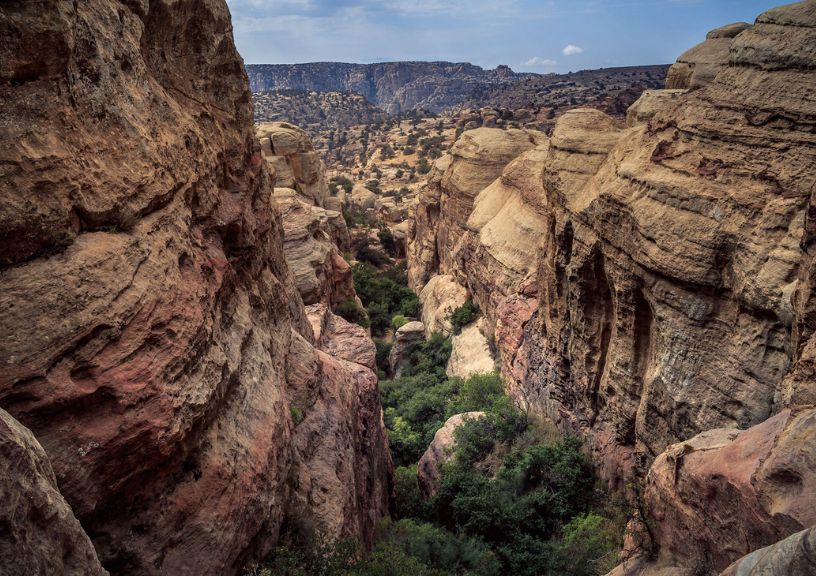 Established in 1993, Dana Biosphere Reserve is the largest nature reserve in Jordan. It is unique because it encompasses the four bio-geographical zones of the country—Mediterranean, Irano-Turanian, Saharo-Arabian, and Sudanian—and is thereby home to species native to Europe, Africa, and Asia. Around 800 plant species and 449 animal species live here. These include the endangered sand cat, the Syrian wolf, the lesser kestrel, and the spiny-tailed lizard. Wild Jordan organises walking trails and tours through the reserve's rolling wadis and villages such as Dana, which has been inhabited since around 4,000 BCE.
Visit a Falcon Hospital in Abu Dhabi, UAE
While falconry is an ancient tradition in the Middle East, the falcons didn't receive due medical care before the establishment of the Abu Dhabi Falcon Hospital in 2007. With many accolades to its name, including the World's Responsible Tourism Award for two consecutive years, the hospital looks after the health of the falcons in the region. To raise awareness among travellers and to make sure that the birds aren't exploited in the name of tourism, the hospital also organises guided tours. The two-hour tour begins with a recap of the history of falconry in the Middle East and its significance, followed by a visit to the main examination room, where you are invited to watch a simple procedure of a 'pedicure' or 'feather repair' on one of the admitted falcons.
Take a Nature Holiday in Farasan Islands, Saudi Arabia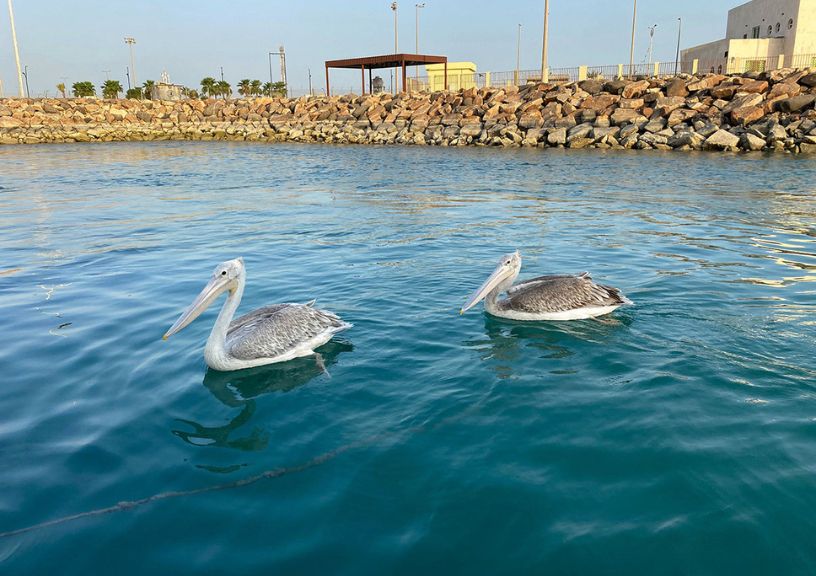 An archipelago of 84 coral islands, off the coast of Jazan in Saudi Arabia, Farasan Islands are an untouched paradise. Largely uninhabited, the destination doubles up as a marine sanctuary. The islands house a network of mangrove forests that are breeding grounds for birds such as osprey, sooty falcon, pink-backed pelican, red-billed tropic, white-eyed gull, and flamingos. The crystal clear water is teeming with corals, colourful schools of fish, and sea turtles. Najran Tours offers an immersive tour of Farasan Islands that includes boat trips, fishing, snorkelling, and visits to historical houses and mosques.
Live the Country Life in Antalya, Turkey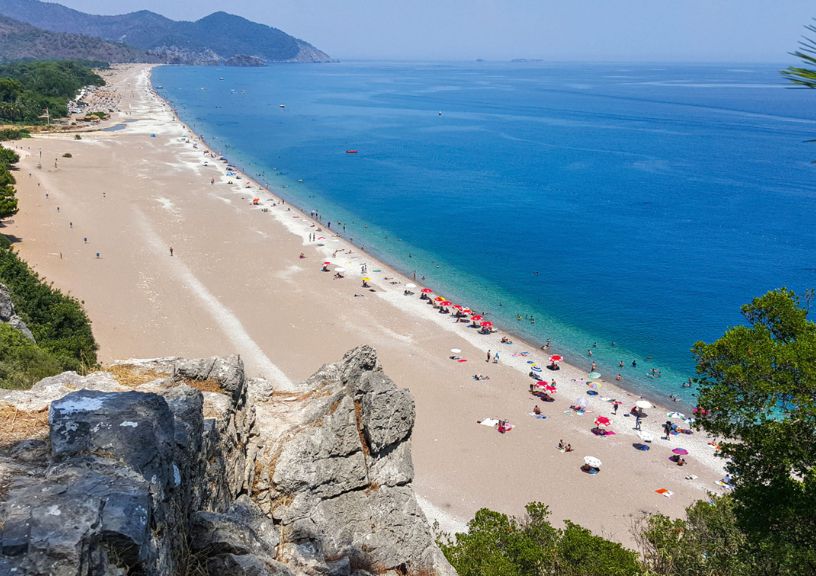 The countryside in Turkey has been transforming into an ecotourism centre. Around Antalya, the gateway to the southern Mediterranean region of the country, boutique family-run properties such as Akdeniz Bahçesi offer laid-back experiences close to nature. A 4.5-acre organic orchard in Çıralı, it grows around 200 varieties of fruit, like tangerine, pomegranate, grapefruit, avocado, mulberry, plum, and fig. A short walk away from the heavenly Çıralı Beach, which is also a nesting site for Caretta turtles, the property offers six self catering holiday houses and a restaurant. Complete with swings, a hammock, and a floral paradise of jasmines, bougainvillaea, mimosas, magnolias, wisterias, and lilies, it is ideal for a long stay with your loved ones.
Learn Kitesurfing in Fuwairit, Qatar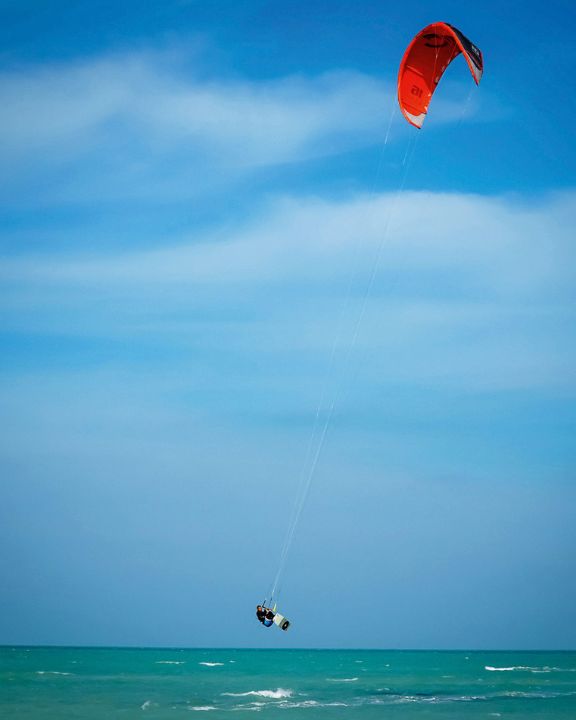 Thanks to its long shoreline, beach tourism in Qatar has been on the rise. And with it, water sports such as kitesurfing have gained momentum too. Outposts such as Blue Pearl Experience offer private as well as group lessons for beginners (starting five hours a day). Fuwairit, an hour's drive north of Qatar, is a sought-after kitesurfing location, courtesy of ideal wind conditions as well as an unrestricted powder-sand beach. The best time to go kitesurfing in Qatar is between November and July.
Snorkel off the Coast in Fujairah, UAE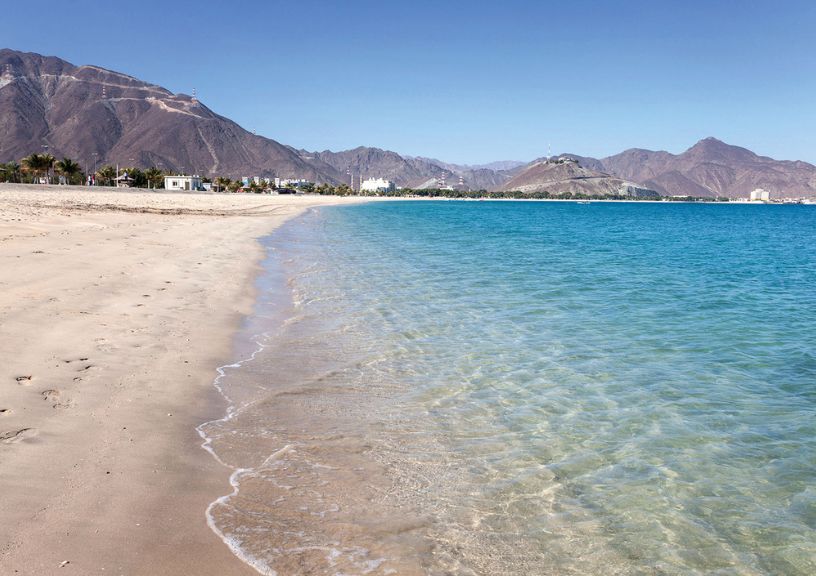 On UAE's east coast, Fujairah has a stunning mix of rock formations, reefs, and shipwrecks that harbour a variety of marine life. On your next trip to the emirate, sign up for a snorkelling session with Nemo Diving Center to explore the best snorkelling sites. Near the town of Khor Fakkan is Martini Rock, a submerged coral outcrop located in a protected marine area that houses corals, eels, scorpionfish, sea turtles, and barracuda. The small rock island of Dibba Rock is the perfect site to encounter different kinds of turtles, clownfish, parrotfish, porcupine pufferfish, bannerfish, lionfish, triggerfish, and jawfish. Snoopy Island, named after the popular Peanuts cartoon character, has pristine beaches, luxurious resorts, and reefs brimming with fish.
Find Rare Wildlife in Hawar Islands, Bahrain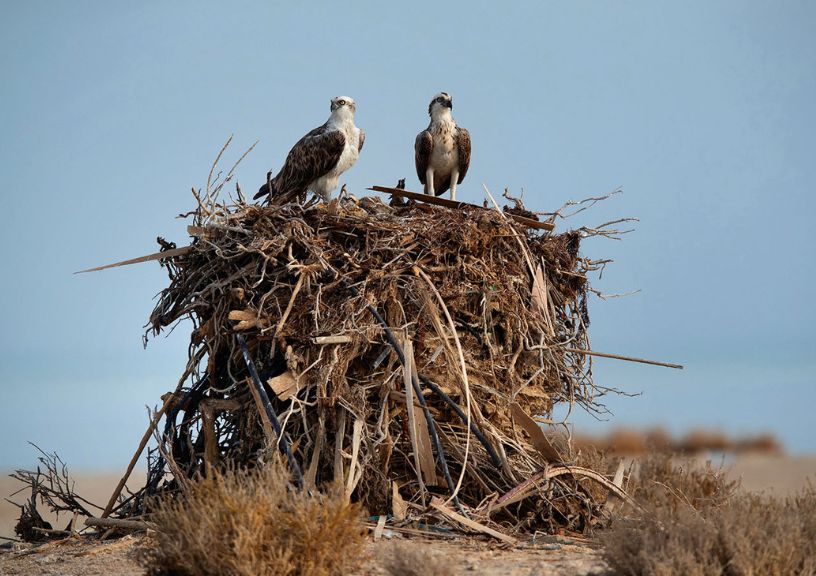 Around 50 kilometres off the coast of Bahrain, Hawar Islands are a group of 36 isles. Barely populated, the archipelago is home to some of the rarest wildlife in the Gulf region, and was thereby declared a protected area and nature reserve in 1996. Come here to see Arabian gazelles, oryx, marsh frogs, migratory birds (including the world's largest colony of Socotra comorants), rat snakes, and other creatures. The waters surrounding the islands offer a chance to spot the endangered IndoPacific humpback dolphin, green sea turtles, and dugongs. Let's Go Bahrain offers regular tours to Hawar Islands, which are accessible by a 45-minute boat ride from Bahrain.
Hike to the Canyon of Rawanduz, Iraq
Located in Iraqi Kurdistan's Erbil Province, close to the borders of Iran and Turkey, Rawanduz is a lesser explored city surrounded by mountains. Nature lovers who visit Erbil do not leave without a day's tour of the Rawanduz Canyon. It is a dramatic landscape with steep rock walls and the Rawanduz River meandering through it. Go on a hike or marvel at the views from its many vantage points. Tour operators such as RJ Travel Agency offer end-to-end services, with pit stops at Kani Maran and Geli Ali Beg waterfalls.
Swim with Dolphins in Musandam, Oman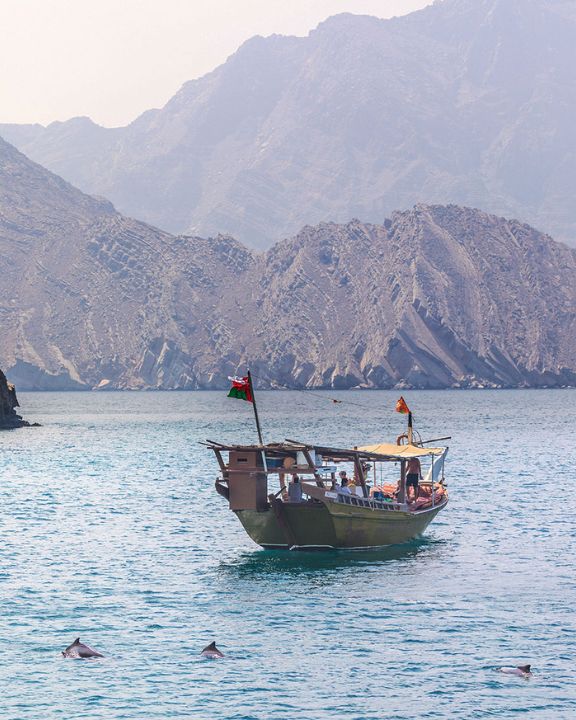 Featuring a beautiful landscape dominated by fjords, mountains, and sea, the Musandam Peninsula in Oman warrants a trip for many reasons. A dhow cruise is undoubtedly the best way to soak in the essence of the place. Base yourself in the capital city of Khasab and sign up for a day tour with Musandam Dhow Tours that takes you to the fjord of Khor Sham, where you can swim and snorkel with its charming residents—dolphins! Carry on to Telegraph and Seebi Islands to witness lively coral reefs.
Volunteer with Emirates Wildlife Society, UAE
In collaboration with the WWF, the Emirates Wildlife Society, headquartered in Abu Dhabi, aims to protect the biodiversity of the UAE at large. In particular, it aims to raise awareness about environmental issues and high ecological footprints. They partner with individuals and institutions to achieve science-based solutions that can drive positive change across all sectors of society. The organisation is always on the lookout for volunteers skilled in different fields. Join one of its many environmental protection programmes, such as the Marine Turtle Conservation Project, conservation of Wadi Wurayah, or Coral Reef Conservation, to see unexplored parts of the UAE. Or apply for the youth leadership programme and become a champion of sustainability.
Help in Turtle Rehabilitation in Dubai, UAE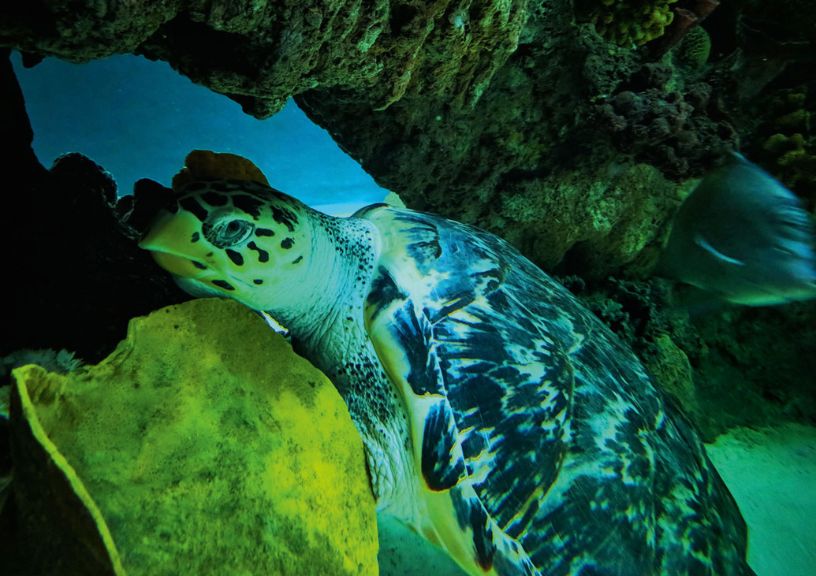 The Dubai Turtle Rehabilitation Project is a one-of-its-kind project in the Middle East. Run in collaboration with Dubai's Wildlife Protection Office, it is based in Burj Al Arab Jumeirah and Madinat Jumeirah. The DTRP, working with the Jumeirah Group, rescues, rehabilitates, and treats sea turtles that are sick or injured. Since its inception in 2004, the project has overseen the release of over 560 sea turtles back into the waters around Dubai. Rescued turtles are often treated by the team at the Burj Al Arab Aquarium, and transferred to the Turtle Rehabilitation Sanctuary at Jumeirah Al Naseem, where you can meet and feed them, before they head back to sea.
Hike in Hyrcanian Forests, Iran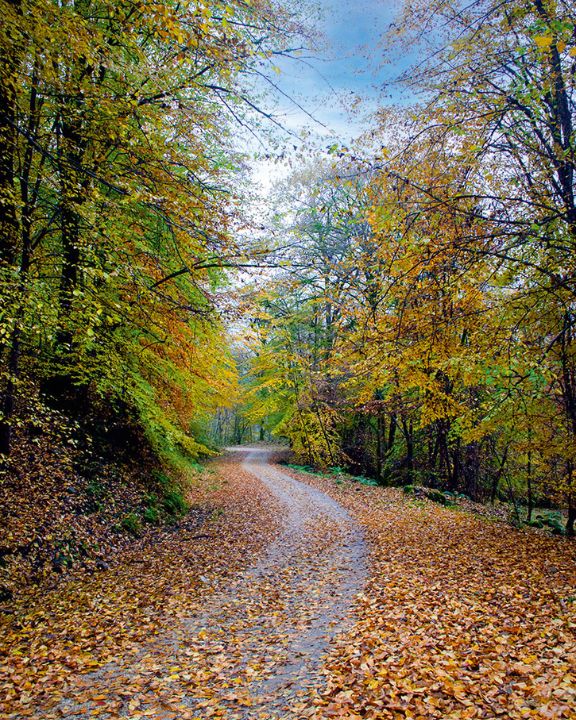 In the north of Iran, nestled between the Caspian Sea and the Elburz Mountains, the Caspian Hyrcanian Forests are still unknown to many. It is quite ironic, given that they are 25 to 50 million years old. They stretch over 800 kilometres, from southeastern Azerbaijan eastwards to Iran's Golestan province. The wilderness is home to trees like chestnut-leaved oak, Persian silk, and Caspian locust, and animals like brown bears, golden jackals, and Persian leopards. TasteIran offers a hike into the part of the forest that lies in the Gilan province. It covers the protected areas of Sarvelat and Qasemabad.
Try Eco-Camping in Mitzpe Ramon, Israel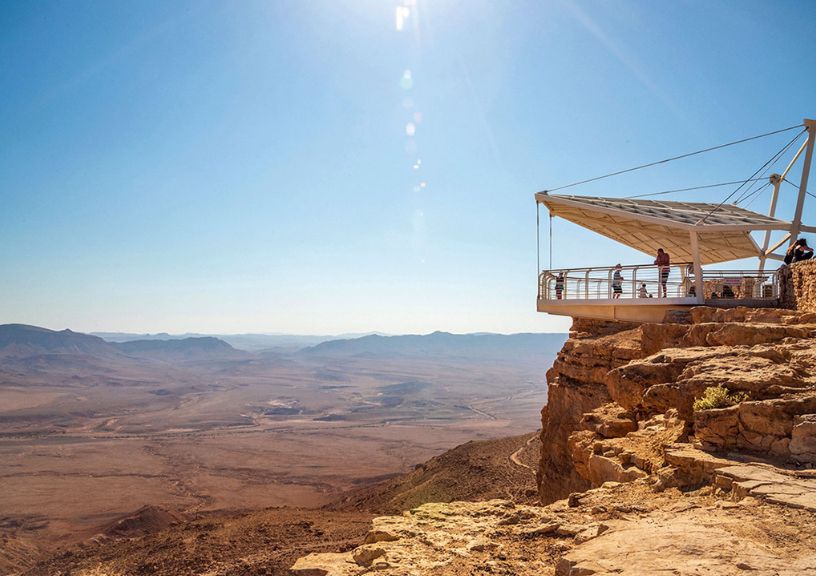 The town of Mitzpe Ramon sits on the northern cliffs of Ramon Crater, the world's largest erosion crater, or makhtesh. The Ramon Crater is a 40-kilometre-long heart-shaped natural wonder, and doubles as Israel's largest national park; it is also known as Ramon Nature Reserve. Located on the edge of the Ramon Crater, in the middle of Negev Desert, Desert Shade Eco Camp offers stays in ecological tents built with recycled material. A short walk away from the town of Mitzpe Ramon, the camping site is the perfect base to explore the heart of the crater. Consider guided walking trails and a tour of Bio Ramon, a botanical ecological garden that is home to 40 species of small desert creatures.
Spot Flamingoes in Umm Al Quwain, UAE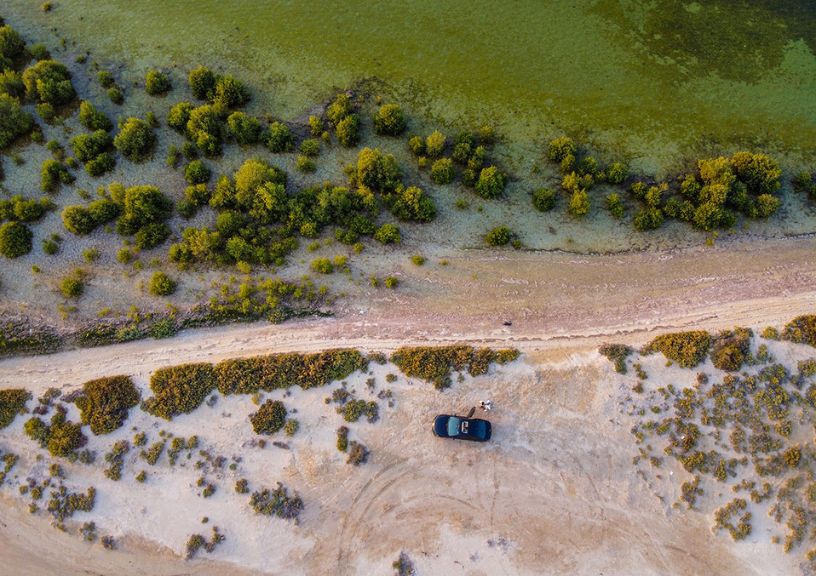 The least populated emirate in the UAE, Umm Al Quwain attracts travellers with its natural scenery and rustic character. It has a wealth of protected coastal wetlands, mangroves, and mud flats that act as breeding and nesting grounds for a number of migratory and endemic birds. Al Sinniyah, the largest of its islands, is the most sought-after destination for birdwatching. Viator offers regular tours to the island, where you can find antelopes between mangroves, flamingoes flocking on sandy flats, and the endangered Socotra cormorant. November to March is the ideal time to plan this trip.
Discover Wasit Nature Reserve in Sharjah, UAE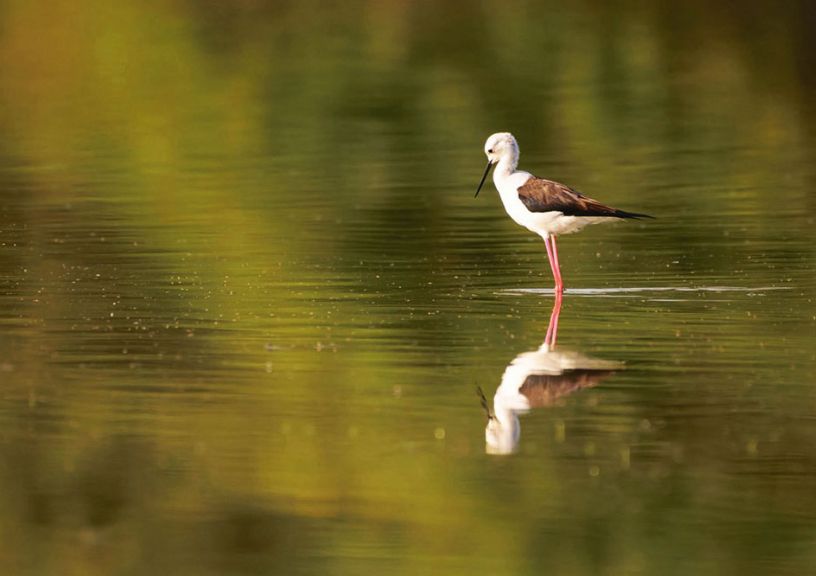 What was an illegal trash dump 10 years ago is now a protected nature reserve in Sharjah. Rehabilitation at Wasit Nature Reserve began in 2005; now, the coastal wetland sees over 60 species of endemic and migratory birds. In fact, two per cent of the world's population of black-winged stilts is found here. In 2019, the reserve's eponymous visitor centre won the Aga Khan award for architecture. The centre blends with its surroundings with features such as a transparent wall that allows visitors to not only see the birds' natural environment but also be a part of it.
Camp Overnight on Saraya Island, RAK UAE
Ras Al Khaimah's offshore Saraya Island is an offbeat destination in the true sense of the word. After the government's 10-year-old plan of transforming it into a lavish island resort was suspended, the island became a sought-after camping destination among locals and visitors alike. The pièce de résistance here is Al Rams beach, which is considered to be one of the most picturesque beaches in the UAE. You can pitch your own tent and camp overnight, with nothing but lapping waves and the surrounding Hajar Mountains for company. But make sure you do so responsibly and manage your waste before leaving the island.
Meet the Arabian Oryx in the Qasr Al Sarab Eco-Reserve, UAE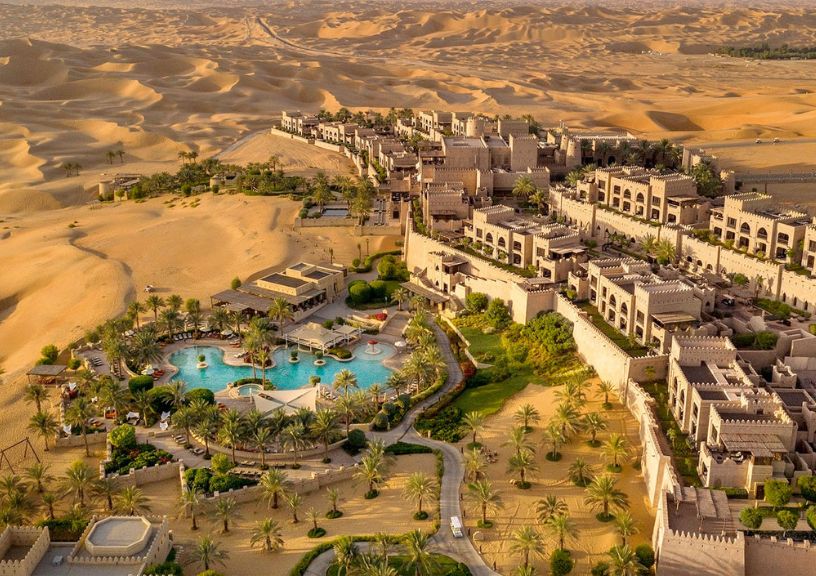 A two-hour-drive from Abu Dhabi, Qasr Al Sarab is a protected area of over 300 kilometres in the Liwa Desert. It is part of the Empty Quarter, the world's largest uninterrupted sand mass. While several plants, birds, reptiles, and mammals call it their home, it is a glimpse of the protected Arabian Oryx that draws wildlife enthusiasts to this eco-reserve. Qasr Al Sarab Desert Resort by Anantara serves as a premium base for your adventures into the wild. Be it desert safaris, archery, mountain biking, a taste of Emirati cuisine, luxurious spas, or sundowners, the resort offers indulgent experiences in the region.
Related : Our Writer Reflects On Her First Attempt At Voluntourism In Spiti Valley