This Diwali weekend, whisk your family and friends away for a staycation full of luxurious and celebratory experiences that you won't forget. By Naina Atri
Staycations for the Diwali long-weekend
Evolve Back, Hampi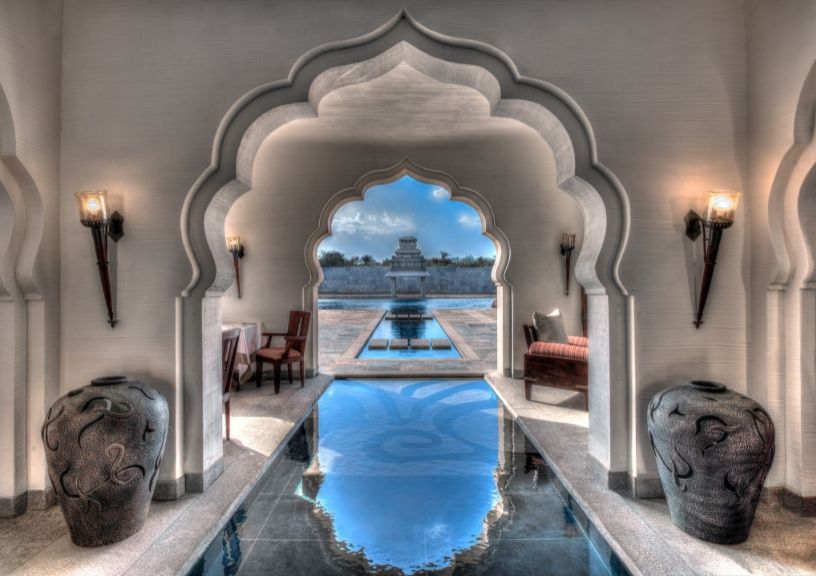 Head to the Evolve Back Kamalapura Palace, Hampi, to celebrate Diwali in the Vijayanagara Royal Style. Travel back in time to the glorious days of the 14th century Vijayanagara Empire. With stunning rugged forests and boulders forming its backdrop, Evolve Back Kamalapura Palace is located just 4 km from this UNESCO World Heritage Site. 
Enjoy sumptuous meals, private pools, romantic dining, historical trails and more in a memorable resort that blends historical elegance with modern luxury. Evolve Back Kamalapura Palace boasts several facilities that reflect the grandeur and magnificence of the Vijayanagara Empire. An Infinity Pool, a world-class spa offering traditional Ayurvedic wellness therapies and a Reading Room and a tranquil Lounge are all designed to transport you to an era of gracious, pampered and unhurried living –and make your Diwali truly memorable.
For reservations, call +91 63 6692 0434.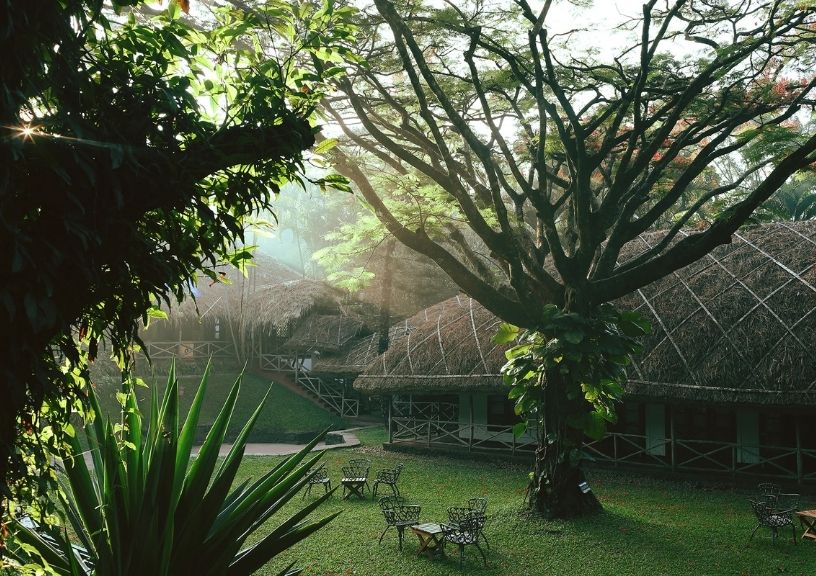 Spend your Diwali weekend with a staycation at CGH Earth's Spice Village, a re-imagined tribal village in the picturesque hills of Thekkady, next to the Periyar Tiger Reserve. This wild wonderland has been a pioneer in sustainable tourism for over 25 years, winning national and international awards, including Outlook Traveller Boutique Hotel Awards for the Best Responsible Hotel in 2018. Their Responsible Travel practices can be experienced from the moment you check-in into, to the elephant-grass thatched cottages built by the Mannan tribe, to when you dine at the 50 Mile Diet Restaurant, which only uses ingredients grown within 50 miles. Every activity during this staycation captures this conscience. Stay for three nights and more; avail special offers. 
Call +91 484 4261707 for information.
View this post on Instagram
Craving a break from the fast-paced city life? Conrad Bengaluru is the perfect getaway. Located in Bengaluru's Central Business District, a staycation at the 24 story luxury hotel saves you from time-consuming travel. With a stunning view of the Ulsoor Lake, a dedicated wellness floor (which includes calming spa services) and an outdoor infinity pool, the Conrad allows one to recoup. While busy daily routines allow for only mundane meals, Conrad Bengaluru offers five decadent restaurants that celebrate, simultaneously, all that is innovative yet local. A glitzy staycation at Conrad promises a pampered, relaxed and sophisticated long weekend.
Call +91 80 2214 4444 for more information.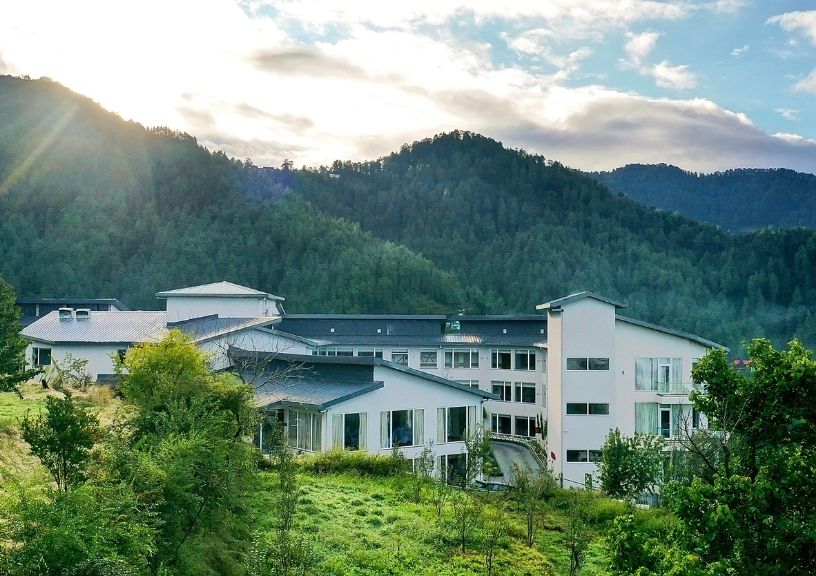 This Diwali, pamper yourself at Welcomhotel by ITC Hotels Shimla with 'Festive Staycation Package'. The property is in the quaint valley of Mashobra, serving a tranquil view of cedar & oak trees. Kickstart your day with a delightful breakfast, get set for a guided tour in hills and a special culinary session with the chef. Make your nights memorable with an expansive dinner at an in-house restaurant. Avail of a special 15% discount on food, soft beverages and spa services during the stay. Early check-in and late check-out could be possible, subject to availability. Doubles from INR 25,999 plus taxes (onwards) for two nights. Valid till November 10, 2021.
For reservations, call 1-800-419-6444 ; 1-800-102-2333 or email [email protected]
View this post on Instagram
Head to the Tijara Fort in Alwar by Neemrana Hotels for an idyllic and regal staycation. Seven terraced gardens, imposing ramparts and beautiful art by renowned artists make the fort a treasure. Built in the 18th century, the view of the hills around and the incredibly spacious property will leave you feeling rejuvenated. Only a three-hour drive from Delhi, the Tijara Fort is a blast from the past, bringing to the present a time of majestic leisure.
For reservations, call  +91 0124 4666 166 or email  [email protected]otels.com. 
Radisson Blu, Dharamshala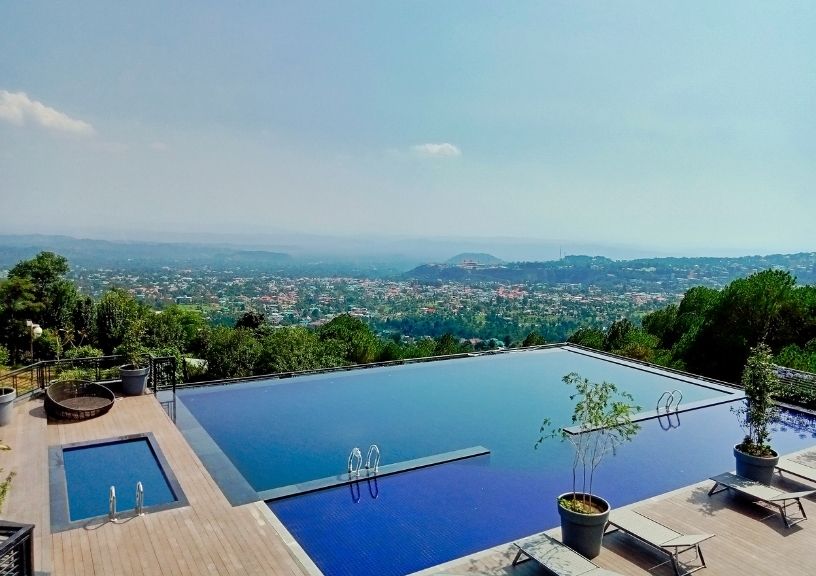 Surrounded by breathtaking valley views and crisp mountain air, Radisson Blu Resort Dharmshala is the perfect hill getaway. Wake up to mesmerising views of the valley, the pine forests and the town of Dharamshala downhill. Spread over nine acres, Radisson Blu Resort offers a range of adventure, recreational, and entertainment options to choose from. From the Recreation Zone to an infinity pool and their health and wellness facilities (which include a sauna), the Radisson Blu Resort has something for everyone. Gorge on delicious meals from any of their four dining spots or go on picnics to nearby trails and explore the great outdoors.
For room reservations call/whatsApp on +91 93170 44902 or email [email protected]
View this post on Instagram
The allure of heritage hotels is undeniable. The preservation of traditions, the charms of eras gone by, and a sophisticated escape from everyday life is just what the Alsisar Haveli Hotel promises guests. The Alsisar Hotels is owned by a branch of the "Kachawa" clan of Rajputs, descendants of the great warrior Maharao Shekhaji. A staycation at the haveli will allow you to sit back and indulge yourself with a series of rich experiences. A weekend of cultural performances, drinks by the poolside and flavourful meals amidst royal interiors may be just what the doctor ordered.
For reservations, call+91-141- 2368290, 2364685, 2364652, 2376167, 2367157 or email [email protected]
View this post on Instagram
A staycation at the Champa Camp Thiksey brings together the beauty of nature with the luxury of modern amenities. A glamping weekend in the land of monasteries would include games of polo, river-rafting and picnics amidst picturesque landscapes. Explore and discover the hamlet of Thiksey and surrounding areas. Take a walk through Leh City, the Shanti Stupa or visit the nearby oracle for a séance session. The calming aura of the camp will send you home feeling fulfilled and energised.
For more information call +91 801 090 2222 or email [email protected]
Related: Why The Lodhi, New Delhi, Is Your Perfect Choice For A Safe Staycation & Celebration!