The first fully organic state of India draws travellers from the plains with its natural bounty and a unique melange of cultures. Our contributor chooses the sustainable route to experience its ethereal lakes, warm hospitality, and organic food. By Kavita Kanan Chandra
Summer in Sikkim
What beckoned us to Sikkim beyond its lush greenery, hills, and valleys was the state's carbon-negative initiatives like massive afforestation and organic cultivation. In love with the Himalayas and pristine nature anywhere, my family of four was drawn to the bucolic charms of the state.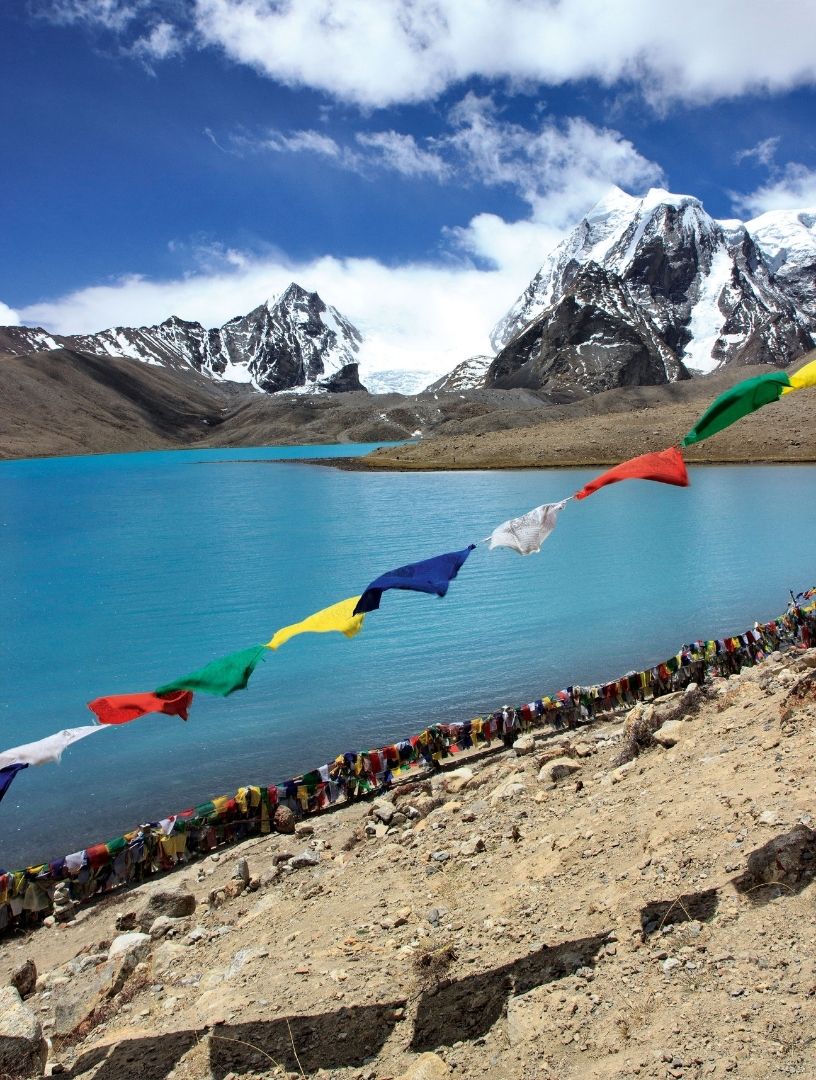 One summer, escaping the scorching heat of the plains and equipped with both rainwear and woollens, we alighted at the New Jalpaiguri railway junction. A three-hour drive through forested plains and up the hills led us to Shanti Niwas homestay in Burung near Sangkhola in east Sikkim. Our cottage perched on a hillock, overlooking valleys bordered by rolling hills.
Our host Rounak greeted us by draping white silken scarfs around our necks. It is a traditional way to welcome someone in regions that practise Tibetan Buddhism, and the white scarf is called khata. Next up was a delicious Nepali thali with dal bhat, tarkari (lentils, rice, and vegetables), chutney, and chicken curry. The homestay's organic kitchen garden was bursting with seasonal greens.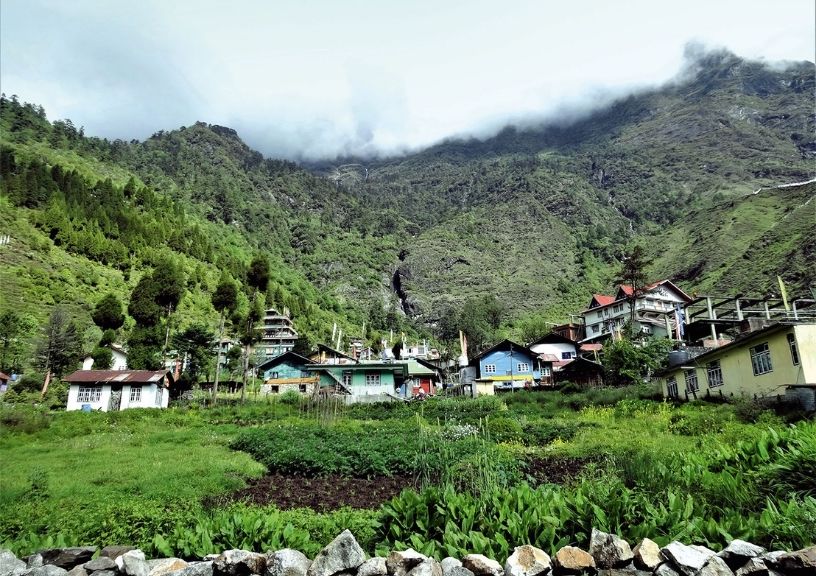 We learnt that Rounak was from Siliguri. Burung, the ancestral village of his wife, has traditionally been home to a Nepali-speaking community. By evening, dark clouds gathered over the mountains and it started drizzling. Rounak invited us to the bamboo gazebo for a drink of tongba. "This is the traditional alcoholic drink of the Nepalis and is made from fermented millet," he explained, pouring hot water over a fistful of millet in a bamboo mug. He let the liquid sit for five minutes and then dipped a perforated bamboo straw so we could sip the clear liquid. It tasted slightly alcoholic and a bit tangy.
We woke up to a sunny and cheerful morning the next day. Rounak had already arranged for our North Sikkim tour—Pravin Rai was behind the wheels of his Mahindra Xylo. It would be his extensive expereince of driving on treacherous mountain roads that would ensure our safety on the four-day road trip. Terraced rice fields, forested hillsides, mossy rocks, wildflowers, and waterfalls greeted us on narrow rural roads before we joined the Gangtok-Mangan highway and passed the majestic Naga Falls. Further on the route, we were joined by the meandering Teesta River that strode delightfully parallel to our route. Before Mangan came Dzongu Valley, home of the Lepchas—the first indigenous people of Sikkim. Visitors can stay in one of their homestays to experience their spartan lifestyle and unique culture.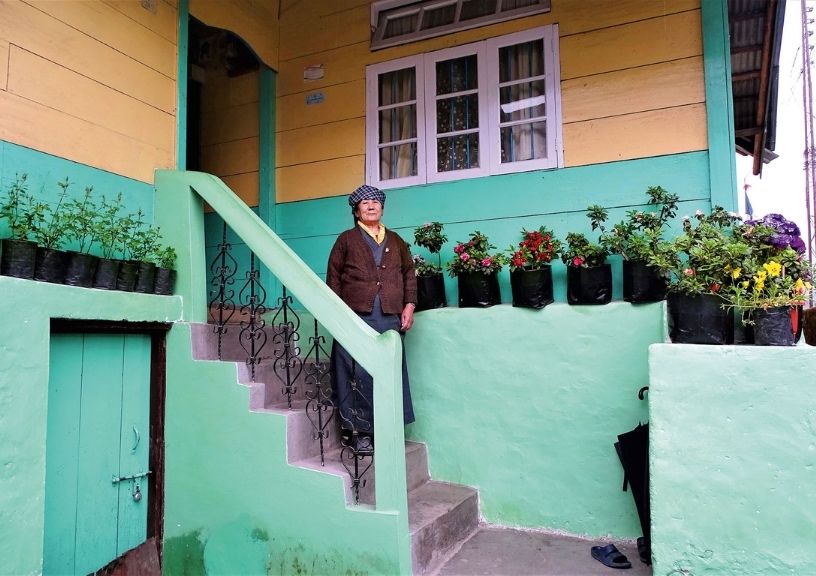 Once ruled by the Chogyals (Buddhist priest-kings), the then Himalayan kingdom of Sikkim merged with India in 1975. The state has led the way in environmental awareness since. It is well known that Sikkim was the first state to go totally organic in 2016.
In the alpine villages of Lachen and Lachung in North Sikkim, the villages have become plastic-free under the traditional autonomous system of self-governance or Dzumsa. Most inhabitants belong to Bhutia, a community of Sikkimese people of Tibetan ancestry. An outsider has to obtain a permit from Gangtok to visit these villages. At Tung, a village beyond Mangan, there is a police checkpoint where all single-use plastic bottles are to be deposited lest you incur fines.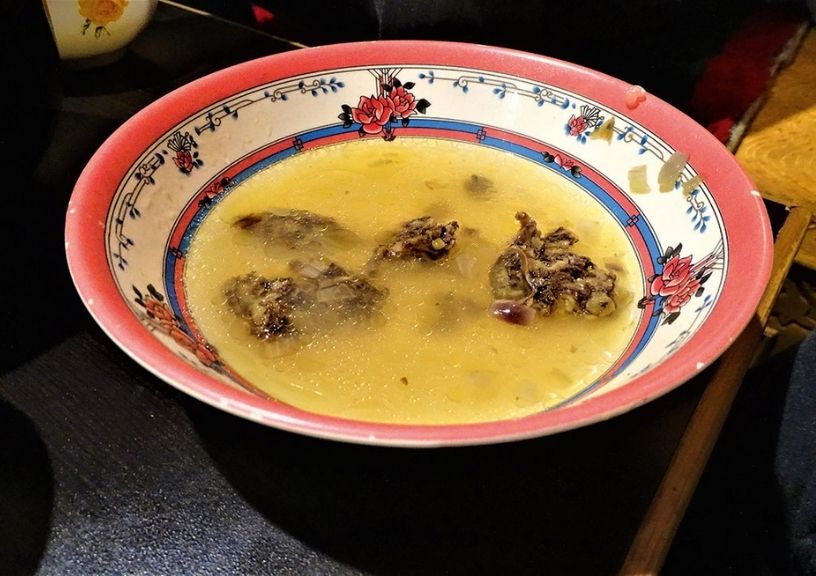 Ten kilometres further at Chungthang, the road bifurcates for Lachen (28 km) and Lachung (22 km), which sit at an almost identical altitude of 2,700 metres. It is in Chungthang that the Teesta River swells to its widest form, as tributaries Lachen Chu and Lachung Chu converge into it.
From here, a constant drizzle kept us company all the way to Lachen. The rough roads and low visibility stretched our drive time to two hours. However, all fatigue was forgotten when host Dathup Lachenpa of Lhakhim Homestay welcomed us with cups of steaming hot tea. There was a slight respite from the rains in the evening, which let us walk around the lovely village and visit the Lachen Monastery built in 1858.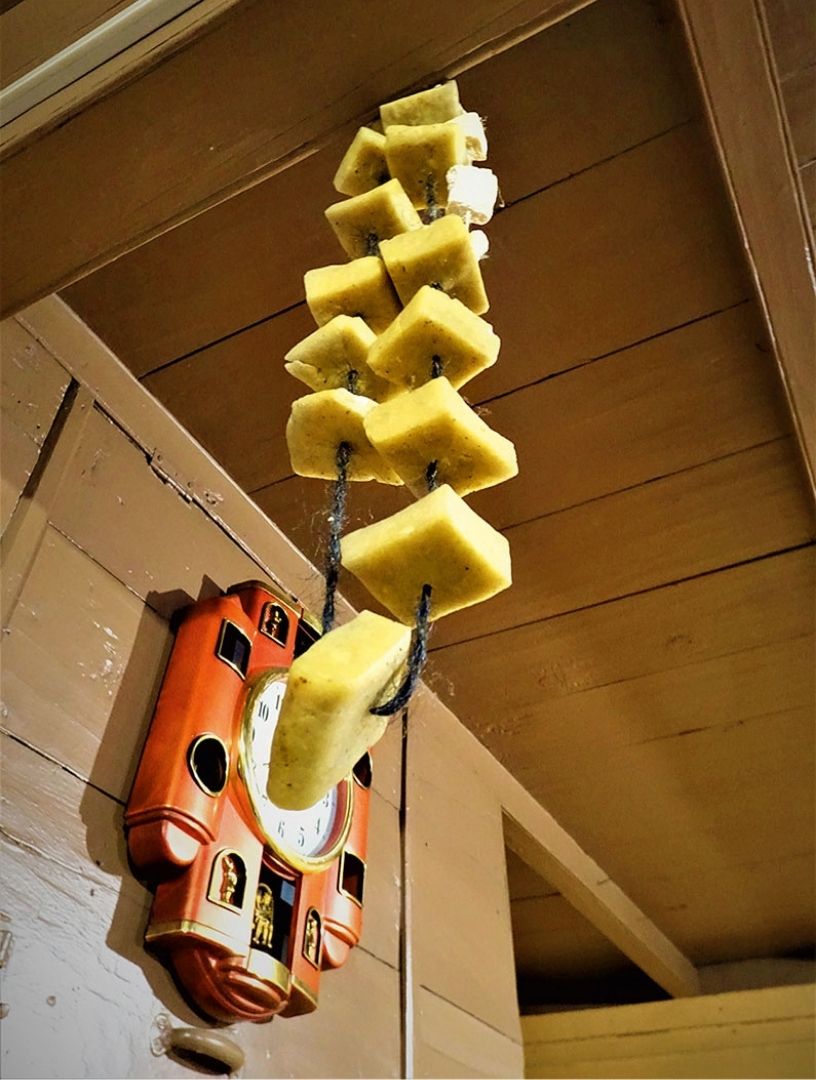 During dinner, we all huddled in the warmth of the traditional but spacious wooden kitchen in Dathup's ancestral house. Our rooms were in the newly constructed wing adjacent to his. "During winter the kitchen becomes our refuge," said Dathup.
The meal was simple and consisted of steamed rice, beans, and lentils, served with dalle pickle. Dalle, the cherry-like signature chillies of Sikkim, added a zing to the meal. Bowls of yak soup were passed around. An integral part of local life, the yak provides meat, milk for soft and hard cheese, underwool for blankets, and hair for rope. Curious, I popped a piece of cheese (chhurpi) in my mouth. It was as hard as a betel nut and took hours to soften. We learnt that the locals use it to sustain themselves in the region's harsh winters.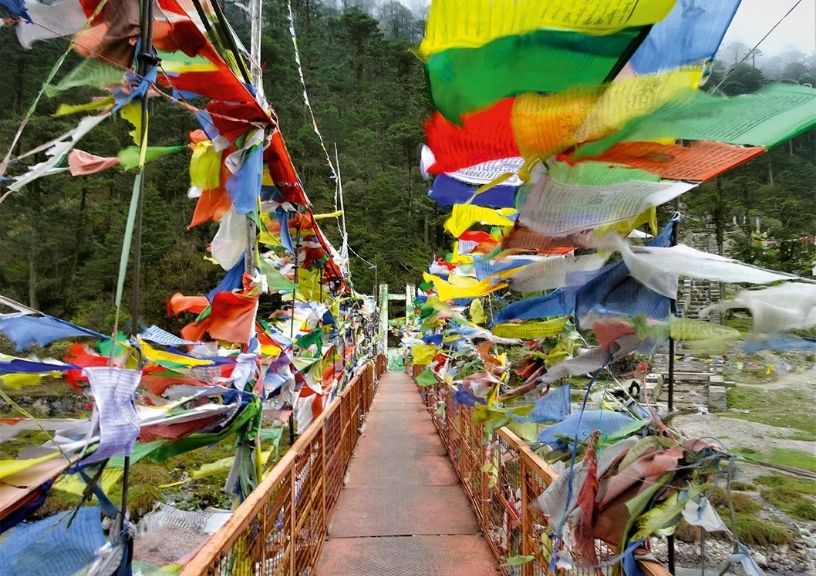 Lachen serves as a base for exploring the Gurudongmar Lake. At the crack of dawn, we started for the famed waterbody. It was a picturesque drive flanked by alpine pastures, wooden huts, and gurgling streams. The Lachen Chu River cuts the valley into deep gorges, and the distance of 32 kilometres to Thangu was covered in two hours. The large military base at Thangu acts as a checkpoint and a pit-stop to eat, rest, and acclimatise before tourists proceed to Gurudongmar. Only Indian citizens are allowed there as the lake lies close to the India-China border.
From Thangu, there is no paved road but a gravelly path to the lake. We negotiated curves and hairpin bends until a wide expanse of cold desert greeted us. Under the clear blue sky, the glacial lake reflected the snowy peaks of the surrounding mountains and softened the stark landscape. Located on a plateau at an altitude of 5,425 metres, it looked ethereal and otherworldly.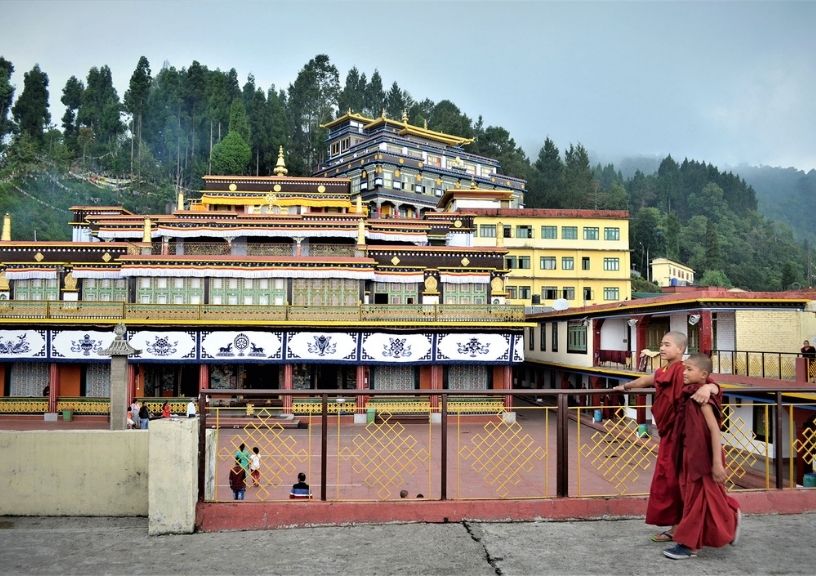 I felt dizzy as soon as I got off the car and leaned against it gasping for breath. The low oxygen level in the air had hit me. I could faintly see my children and husband towards the edge of the lake, gesturing for me to follow. Thankfully, in a few minutes, I was steady on my feet. Buddhist prayer flags hoisted along the lakeside swayed in the breeze. Named after Guru Padmasambhava, the founder of Tibetan Buddhism, the lake is sacred to Buddhists, Hindus, and Sikhs. Legend has it that the portion of lake he blessed does not freeze even in the harshest of winter.
Back in Lachen, we delayed our drive to Lachung until the evening. It was dark and gloomy when we reached Lachung. I derived some comfort from Himalayan Journals written by Joseph Dalton Hooker, a British botanist and explorer who was enamoured by the beauty of Lachung in the 19th century.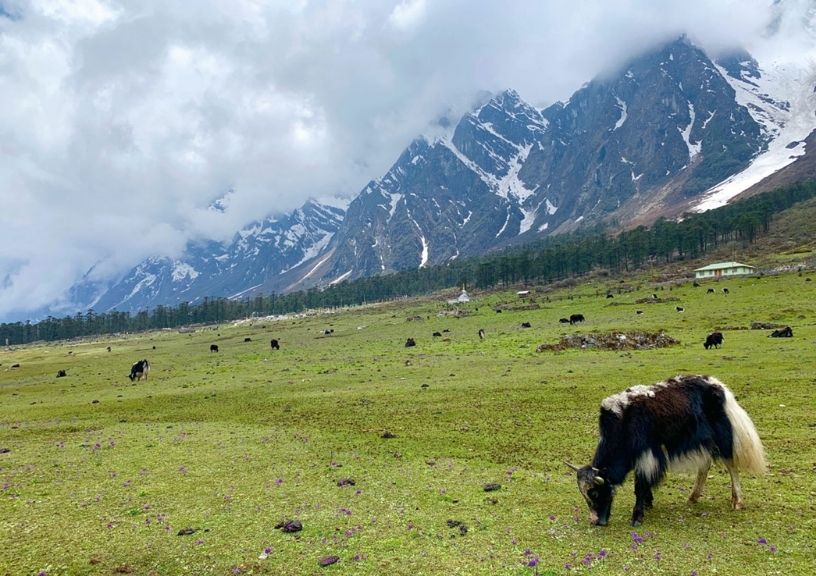 At Lachung, our hostess Dechen and her aunt Doma led us to a newly constructed concrete house that smelled of fresh whitewash. It sat near their wooden house, which naturally stayed warm. I was a little disappointed and feared that surging tourism might result in more concrete structures sprouting in the area as wood is a much costlier material.
The rooms were large, though. And incidentally, we were their first guests. They arranged for a room heater and blankets, and accommodated our guide and driver, Rai, as their guest. For tourists, Lachung serves as a base for exploring the Yumthang Valley, the region's hot springs, and Zero Point (so called because there is no motorable road beyond that point).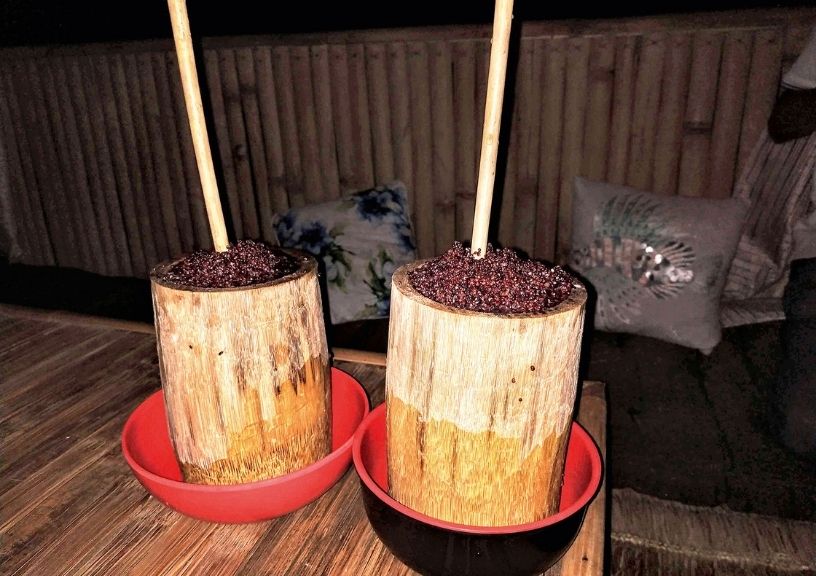 At the Valley of Flowers in Yumthang, we had little luck. The earth was damp and the mud squished under my shoes as I went looking for rhododendrons but found barely a smattering in the fag end of May. As the weather improved, we visited the famous hot springs and sat on the river bank. It's amazing how peaceful it can be to just watch yaks graze.
On our return journey to Gangtok, we encountered roads battered by heavy rains and landslides and traffic bottlenecks. But road workers were present all along the route, working hard to clear the way for vehicles. Throughout our Sikkim sojourn in summer, the weather vacillated between cheerful sunshine and myriad moods of rain. It was a hauntingly beautiful experience, one that I wouldn't mind reliving in these bleak times.
GETTING THERE
Burung village is a 40-minute drive from Gangtok. The nearest airport to Gangtok is in Bagdogra, 124 kilometres away. You can also arrive by train at the New Jalpaiguri junction, located 148 kilometres away from Gangtok.
STAY
Burung village: Shanti Niwas Homestay is a cosy four-room cottage that sits in the midst of lush greenery and offers fantastic mountain views. Starts from INR 3,000.
Lachen village: Lhakhim Homestay is adjacent to its host's traditional wooden house, where the matriarch serves homely food in the warmth of a spacious kitchen. Doubles from INR 3,500.
Lachung Village: Bichu Homestay offers views of the majestic Himalayas and homegrown organic vegetables. Starts from INR 4,000.
Editor's Note: Keeping the current situation of the pandemic in mind, T+L India recommends every reader to stay safe, and take all government-regulated precautions in case travel at this time is absolutely necessary. Please follow our stories on #IndiaFightsCorona for all the latest travel guidelines.
Related: Bookmark These 3 Hidden Gems Of Sikkim For Your Next Vacation