The blocks south of 14th Street may have felt unusually quiet of late, with fewer tourists and office-goers on the streets. But New York has faced crises before — and the city always endures. This time, Lower Manhattan is returning to life with new draws that speak to this spirit of resilience. By Scott Bay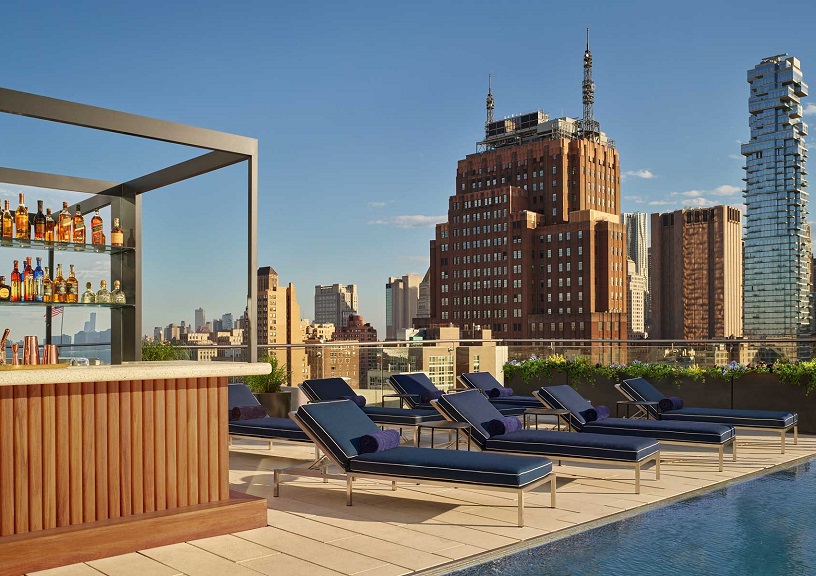 More about what to do in Lower Manhattan
Where to eat and drink
One of the most notable debuts is Great Jones Distilling Co., the first whiskey distillery in Manhattan since Prohibition. The expansive 28,000-square-foot facility debuted in NoHo in August and offers tastings, tours, and three separate dining venues. In the West Village, restaurateurs John McDonald (Lure Fishbar, Bowery Meat Company) and Serge Becker (La Esquina, Miss Lily's) joined forces this fall to create American bistro Hancock Street. Nearby is Saint Theo's, which serves up a grand tour of Italy — and has quickly become a hotspot for the style set.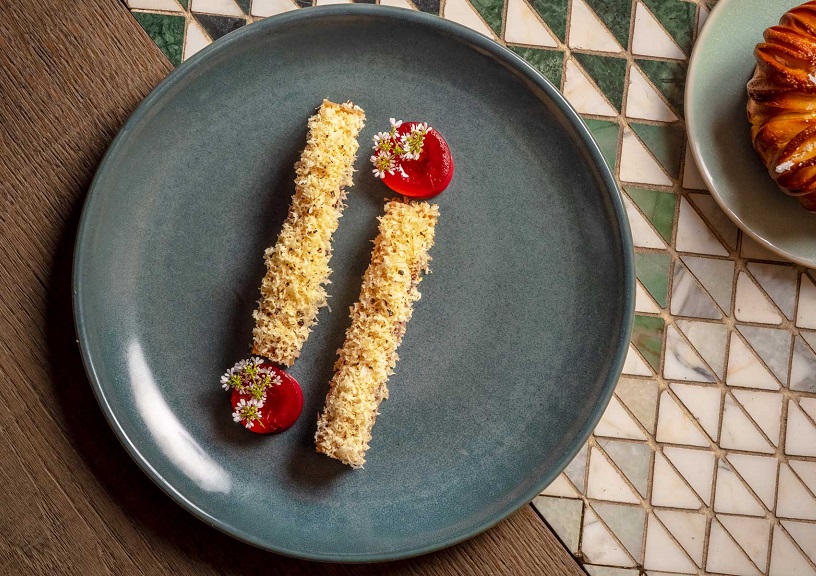 Tribeca has a new culinary destination in One White Street, a townhouse transformed into a three-story restaurant and wine bar; chef Austin Johnson, formerly of the Michelin-starred Frenchie, in Paris, uses produce sourced from the restaurant's dedicated farm in upstate New York. On the other side of the island is Andrew Carmellini's highly-anticipated Italian chophouse Carne Mare, in the Seaport, serving up top-tier cuts grilled to perfection.
Sixty Three Clinton, on the Lower East Side, is a tasting-menu spot from a pair of longtime friends — chef Samuel Clonts and beverage director Raymond Trinh — who previously worked together at the three-Michelin-starred Chef's Table at Brooklyn Fare. And acclaimed Tokyo yakitori restaurant Torien has set up shop in Nolita, where chef Yoshiteru Ikegawa skewers and masterfully cooks every part of the chicken, from thigh to cartilage, over charcoal. End a night out at Overstory, a rooftop lounge from the team behind hit FiDi restaurant Crown Shy, for inventive cocktails and killer views.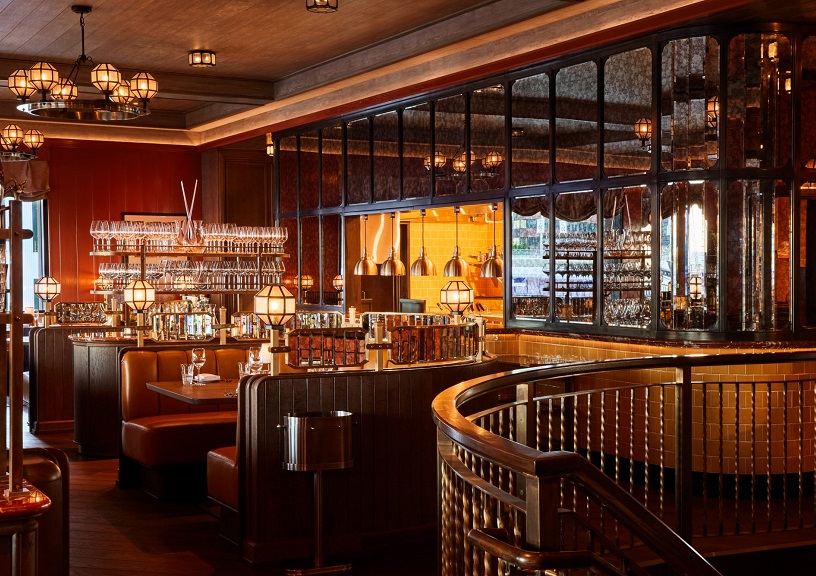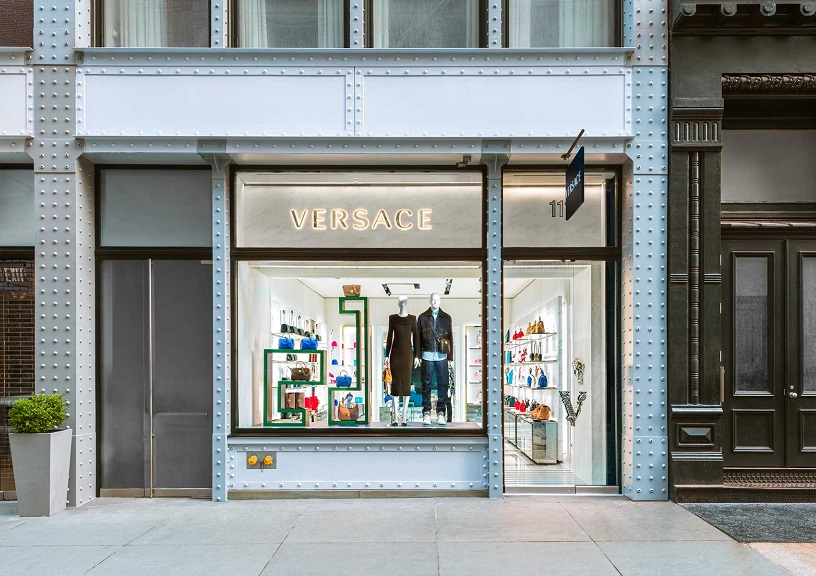 Where to shop
SoHo has long been a premier shopping hub of the world — and it's truer now than ever. A new boutique from Versace, which opened in July, adds the label's signature glitz to the cobblestones of Greene Street. Tennis outfitter Wilson will soon open a permanent location on Broadway after hosting a pop-up for the US Open. New York staple Tory Burch opened shop on Mercer Street this fall, and next door, a new location of Mallorca-based brand Meermin offers sustainably made hand-welted shoes at an affordable price point. For more footwear, Rothy's added a second NYC storefront in nearby NoHo this month. The sustainable retailer makes knit shoes, bags, and accessories from recycled water bottles with almost zero waste.
The iconic Pearl River Mart, considered the world's first Chinese American department store, has just reopened in SoHo after being priced out of its previous location on the edge of Tribeca and Chinatown — leading many to fear it as closed for good. It's now celebrating 50 years as a favourite destination for homewares, decor, and foods from across Asia.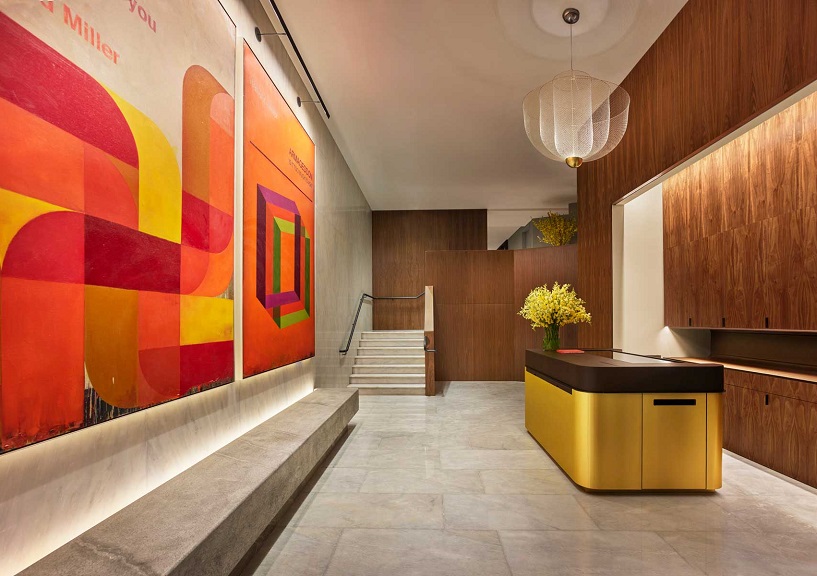 Where to stay
Lower Manhattan visitors will find a stylish new stay in ModernHaus Soho, the first hotel project from real estate developer Thor Equities Group. The property, which opened in May, is filled with Bauhaus-inspired furniture and an impressive contemporary art collection — including the likes of Jean Dubuffet, Nicolas Party, and Kaws — spread among 114 rooms and suites. On the ground floor, chef George Mendes (of the Michelin-starred Portuguese spot Aldea) serves a globally inspired menu at Veranda. On the rooftop, the redesigned Jimmy remains a fixture of Lower Manhattan nightlife after more than a decade. Grab a Sazerac tonic for a nightcap and raise a glass to the Big Apple.
A version of this story first appeared in the December 2021/January 2022 issue of Travel + Leisure under the headline Downtown on the Upswing.
Related: The 50 Best Places To Travel In 2022