When you think of China, there are many things that come to mind: an ancient culture full of beauty and history, large cities with towering skyscrapers, and incredible food from the street vendors up to high-end restaurants. Shanghai blends all of that into one thriving city. By Alison Fox
Shanghai, which sits on the Yangtze River, is one of the most populated cities in the world and the most populated city in China. In a country known for its megacities, Shanghai easily takes the crown.
Often called the Paris of the East, Shanghai is a mix of modern towers that define its skyline, like the Oriental Pearl TV Tower with its iconic circular design, and quaint neighbourhoods that make visitors feel like they've been transported to the romantic streets of Europe.
From classic xiaolongbao (soup dumplings) to Michelin star meals, top-floor observation towers to an after-dinner stroll along the Bund waterfront, Shanghai offers something for everyone.
Time Zone
China Standard Time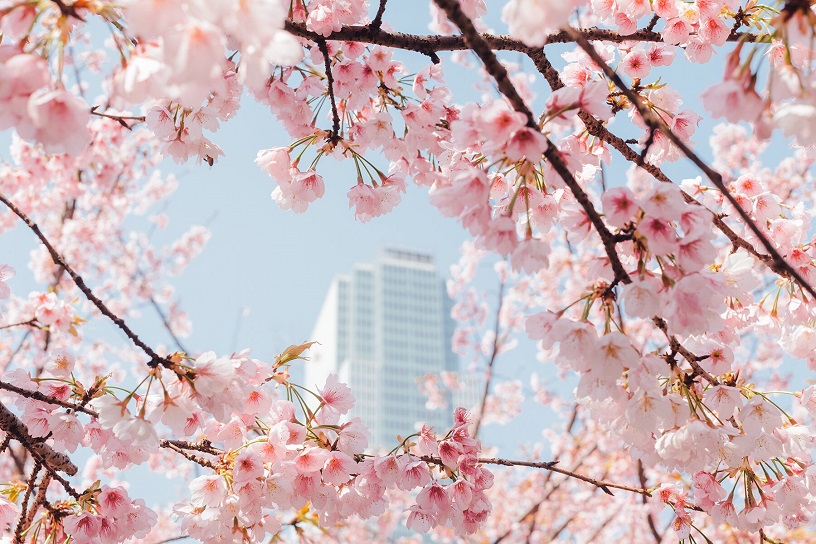 Best Time to Go
One of the coolest times to visit Shanghai is around Chinese New Year, which tends to fall around late January or February. The city comes alive with vibrant decorations, special food, and an amazing lantern display.
Cherry blossom fans should head to the city in March to watch the blooms. There are thousands of cherry blossoms and dozens of varieties to see.
In September or early October, tourists can feast on traditional mooncakes (typically filled with red bean paste or lotus seed paste) for the Mid-Autumn Festival.
Things to Know
Shanghai is known for hordes of bicycles and scooters zooming by on the streets. It's an amazing sight to see, but pedestrians should remember to be extra careful.
It's great to post photos and Google everything you see while on vacation, but remember some websites are blocked in China, including Facebook. But a digital detox isn't necessarily a bad thing and less social media just means more time for being in the moment.
Shanghai is a very safe city, especially compared to other cities of comparable size.
US citizens need to apply for a visa to enter China. More information on visas is available through the Department of State's website.
Currency: Chinese yuan (Check the current exchange rate)
Language: Mandarin, Shanghai dialect
Useful phrases:
Hello: Nǐ hǎo
Goodbye: Zàijiàn
Thank you: Xièxiè nǐ
Calling Code: +86
Capital City: The capital of China is Beijing
How to Get Around
Trains: Shanghai's metro has more than a dozen subway lines. Station announcements are made in both English and Chinese and fares are calculated by distance. The city also has a high-speed Maglev train, which can travel at 431 kilometres per hour (or about 267 miles per hour) between the city and the Shanghai Pudong Airport.
Buses: There are buses in Shanghai, but they tend to be more difficult to navigate for tourists and non-Chinese speakers than the metro.
Taxis: Official, licensed taxis in Shanghai use a meter to calculate the fare and tourists should rely on these.
Car service: Those looking to order a car through an app on their smartphone can do so through China's Didi Chuxing.
Best Hotels
Best Restaurants
Things to Do
Best Shopping
Neighbourhoods to Know
Shanghai French Concession is a leafy neighbourhood full of trendy bars and restaurants that evoke a romantic vibe and offer a change from the high-rises in other parts of the city. The area got its name since it used to be administered by the French.
Pudong is a large area east of the Huangpu River where many of Shanghai's most iconic buildings are located, including the Shanghai Tower and the Oriental Pearl TV Tower as well as one of Shanghai's main airports. Beyond the skyscrapers, Pudong is also home to the massive Century Park.
Xintiandi is a car-free, pedestrian-only area full of cafes and cobblestone streets. The quaint feeling of the neighbourhood is only enhanced by the preserved traditional shikumen buildings.
Xujiahui is a central commercial centre in Shanghai, known for its bustling shopping centres. While the busy pace can be fun, the neighbourhood's green Xujiahui Park offers a bit of a respite.
People's Square is home to some of Shanghai's best museums and government buildings and serves as a central landmark in the city. The bustling square sits at the entrance to Nanjing Road, a popular shopping street.
Weather
Shanghai has four seasons: Spring, Summer, Fall, and Winter.
Spring tends to be mild in Shanghai with temperatures hovering between 15 and 20 degrees Celcius.
Summer tends to be the rainiest season in Shanghai with temperatures hitting around 25 degrees Celcius and frequent downpours.
Fall temperatures tend to drop between 15 and 20 degrees Celcius and much less rain falls on the city, making it one of the best times to visit.
Winter in Shanghai gets somewhat cold with temperatures falling between 5 and 10 degrees Celcius, and even dipping down to around 0 degrees Celcius at night.
Apps to Download
WeChat: Popular messaging app and a great way to follow restaurants and shops
iOs | Android
Alipay: Popular way to pay for things in China
iOs | Android
MetroMan Shanghai: App to help travellers navigate the Shanghai subway with a route planner
iOs | Android
Dianping: App to read restaurant reviews
iOs | Android
Google Translate: App to translate languages through text or by using the camera
iOs | Android
Related: Tokyo Travel Guide: Things To Do In The City Of Wonders!