The crown jewel of Saudi Arabia, AlUla is waiting to serve travellers a scrumptious platter of heritage, nature, arts and culture, and adventure.
The land of ancient civilisations, AlUla was once at the intersection of the incense trade routes that connected Asia, Africa, and Europe. It was the capital of the Dadanite and Lihyanite kingdoms, and the second-largest city in the Nabataean kingdom after Petra. Today, with a population of a little over 48,000, it is a destination that enchants in more ways than one. Think hundreds of stunning natural rock formations, four iconic heritage attractions, a lush green oasis, and umpteen experiences for adventurous travellers.
View this post on Instagram
To experience AlUla in its full glory, align your trip with its exciting calendar of festivals, four of which are set to take place between December 21, 2021 and March 30, 2022.
HERITAGE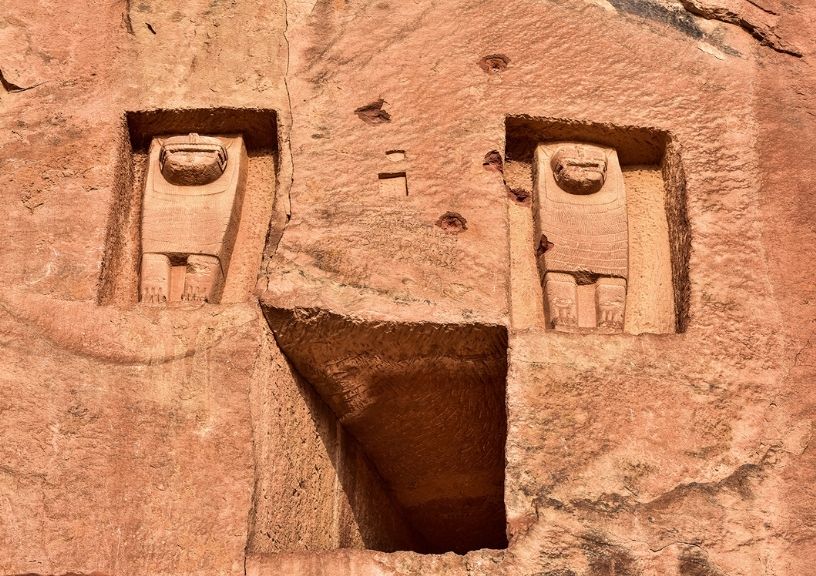 AlUla has a recorded human history of 2,00,000 years. Evidence suggests that humans first began to settle here around 5000 BCE, and successive civilisations continued to thrive for 7,000 years. While experts try to unravel more about the destination, its archeological sites of preserved tombs, sandstone outcrops, historic dwellings, and monuments—both natural and human-made—speak volumes about its rich past. You must visit Hegra, a Nabataean site marked by over 100 well preserved monumental tombs. It is Saudi Arabia's first UNESCO World Heritage Site. In Dadan, a live excavation site, two pairs of Lion Tombs cut into the cliffs overlook the erstwhile ancient capital. Jabal Ikmah, near Dadan, is a valley of more than 500 rocks inscribed with over 10 different scripts that preceded the Arabic language. You must opt for a guided rock-art trail with a local rawi to find out more about the significance of these inscriptions. Located in the narrowest part of the AlUla valley is the AlUla Old Town, which is built on a slight elevation overlooking the Musa bin Nusayr Castle, a citadel dating back to the 10th century. Occupied until the 1980s, the Old Town with its abandoned mud-brick houses transports you back in time.
NATURE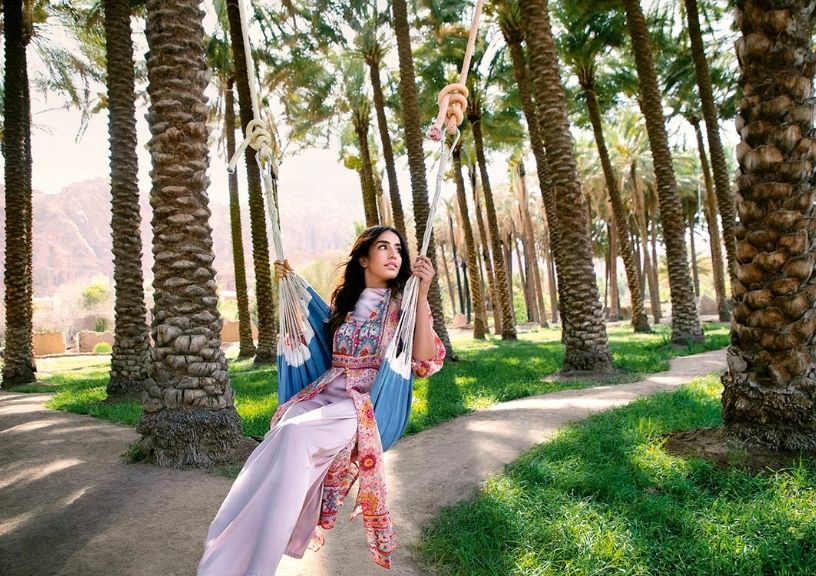 With its jaw-dropping landscapes and otherworldly aura, AlUla feels like a living museum. Its vast expanse includes the Hijaz Mountains, narrow canyons, volcanic plains, and dramatic rock formations chiselled by wind over the years. Some of its most iconic rocks and boulders are Gharameel, with its dark thin pillars of stone stretching into the sky; the very Instagrammable Elephant Rock; The Arch, also known as Rainbow Rock, which is located one-and-half-hour's drive outside of AlUla; Dancing Rocks, which are two large rock pillars that appear to be dancing together in the middle of a valley; and Face Rock, which looks up to the sky. The best way to witness these surreal formations is from a bird's perspective. The AlUla Skies festival—scheduled to take place from February 27 to March 12, 2022—lets you do just that, with the choice of hopping onboard a hot-air balloon, a vintage plane, or a helicopter.
Owing to its unique history and geology, AlUla has been home to some fascinating wildlife. The region's petroglyphs reveal that domestic animals, such as bovines, goats, and camels, and wild species, such as ibex, Arabian lions, and perhaps leopards, once roamed the land. Archeologists have also found images of now extinct species, including aurochs, the Arabian ostrich, mountain gazelle, and a type of grouse. Today, around 23 mammal varieties and 31 kinds of reptiles and amphibians live here; these include the Arabian wolf, striped hyena, foxes, and hares. The Sharaan Nature Reserve, spread across 1,500 kilometres is a must-visit. The region is also trying to reintroduce Arabian leopards; 15 of them are in a breeding programme, with two cubs born in April 2019.
ARTS AND CULTURE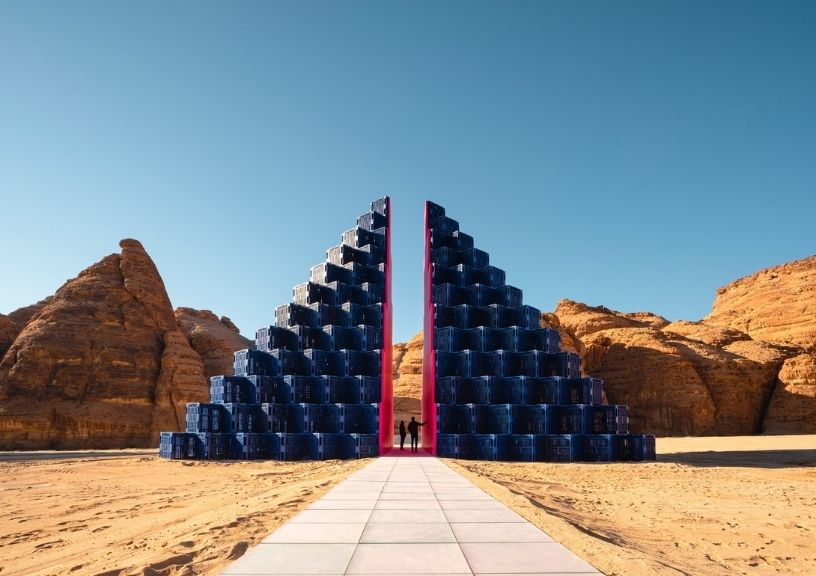 If you're an art enthusiast, mark your calendar for the AlUla Arts festival, starting February 13 with exhibitions running till the end of March. The line-up includes an exhibition representing contemporary art by some of the leading artists in the kingdom at Maraya, a state-of-the-art multi-purpose concert and entertainment venue; art activities and performances at Al Jaddidah; art films by Saudi filmmakers at the outdoor Cinema El Housh. Madrasat Addeera, an old girls' school, is being transformed into an arts hub and will offer a wide range of workshops and classes on topics ranging from fine art to jewellery-making, with a focus on reviving ancient handicrafts such as ceramics, weaving, and glasswork.
After two stunning editions in 2018 and 2019, AlUla's maiden music and arts festival—Winter at Tantora—is back with a bang. The six-week extravaganza, slated to run from December 21, 2021 to February 12, 2022, will feature the Candlelit Symphonic Concert at Hegra; equestrian events, including the competitive Custodian of the Two Holy Mosques Endurance Race and AlUla Desert Polo; archaeology and cultural workshops at the heritage sites; and immersive live shows at AlUla Old Town.
In March 2022, the AlUla Wellness festival is due to cast a refreshing spell on visitors. You could be a part of the Five Senses Sanctuary, hosted by expert yoga, meditation, and mindfulness practitioners, or sign up for high-performance activities with Eco-Trail and AlUla Oasis Fitness Infusion, from March 17 to 27.
ADVENTURE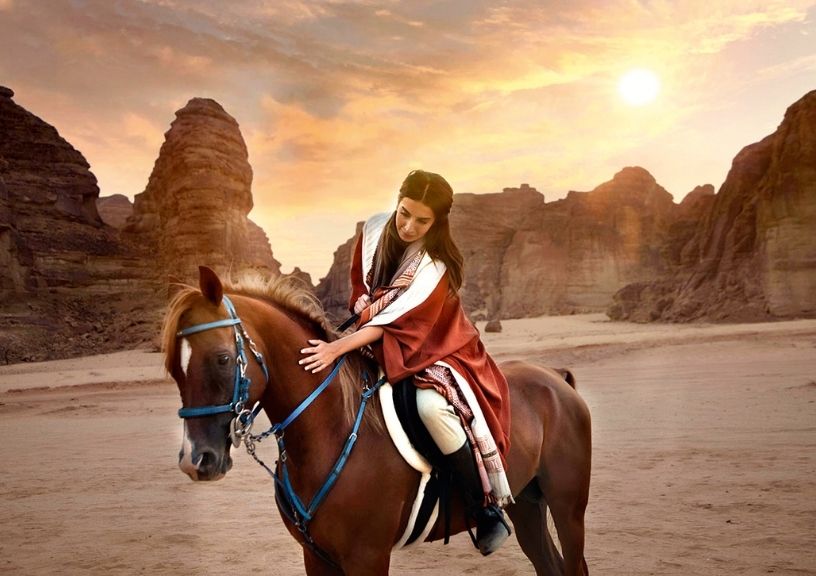 An emerging destination for tourism, AlUla beckons travellers to explore its rugged landscape with all sorts of adventures. Adventure Canyon offers thrill-seekers a range of activities, including a zip line and dune buggies to ride through the desert. You can also go for a horseriding trail, or one of the walking trails, depending on your level of fitness. With AlUla's proximity to the Red Sea, you can also enjoy luxury yacht trips and water sports. While seasonal wild swimming pools and sand baths allow you to get close to nature and benefit from its healing properties, AlUla's beautiful remote location makes it an ideal base for stargazing round the year. A new experience called Constellations—available February 27 to March 12—is a high-tech take on the region's popular stargazing tours.
For more info, click here.