Boat rides are undoubtedly fun, with the splish-splash of the water as the oars cut through it, sounds of the waves, and the calm they bring. So, here are some traditional Indian boats you must take a ride on! By Anushka Goel
Boating is not just a way to enjoy the water, but is also an extremely important form of transportation. Boats and ships have been widely used for centuries now (maybe even millennia) to transport goods, for warfare and more.
Now more than ever, of course, boats are used to allow tourists to enjoy the waters, while in some places they also serve as a means to transport goods such as vegetables, for fishing, and for boat races such as the ones in Kerala.
If you're someone who loves boating, these traditional Indian boats will surely excite you to go and take a journey in them!
Local Indian boats to explore in 2022
Shikara
View this post on Instagram
If you visit the Dal Lake in Kashmir, you'll undoubtedly spot several of these Indian boats lining up the shores or ferrying passengers. One of the first mentions of this light, flat-bottomed houseboat is in the travels of Swami Vivekananda, who is said to have stayed in one on his tour to Kashmir. These houseboats seem to have become popular because outsiders could not buy land in the region (and still can't), and thus, tourists and visitors needed a place to stay.
Currently, several shikaras in varying sizes line Dal Lake. Now not just houseboats, smaller shikaras also offer rides on the lake as well as stays, wherein you can indulge in some delectable local cuisine while you witness the beauty of this Paradise on Earth up, close and personal.
Kettuvallam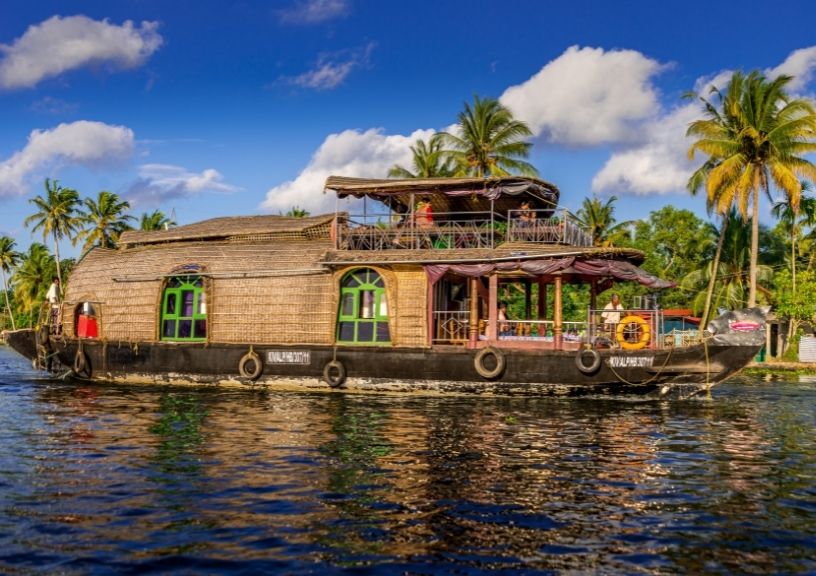 These traditional Indian boats are found in Kerala's backwaters and offer cruises through the calming greenery and sights. They come in various shapes and sizes today, with amenities such as cosy living rooms and comfortable beds for you to enjoy the views comfortably.
Kettuvallams are said to have been important since ancient times, transporting men and cargo from place to place, especially to remote areas that were otherwise inaccessible. These are also important as other means of transport, like railways and vehicular movement, hadn't developed that well, and water remained a trusted, quick mode of transport for many.
Now, you can explore Kerala's backwaters and the lush greenery on these Indian boats, indulge in local cuisine, and sleep under the clear skies as you're surrounded by water on all sides.
Coracle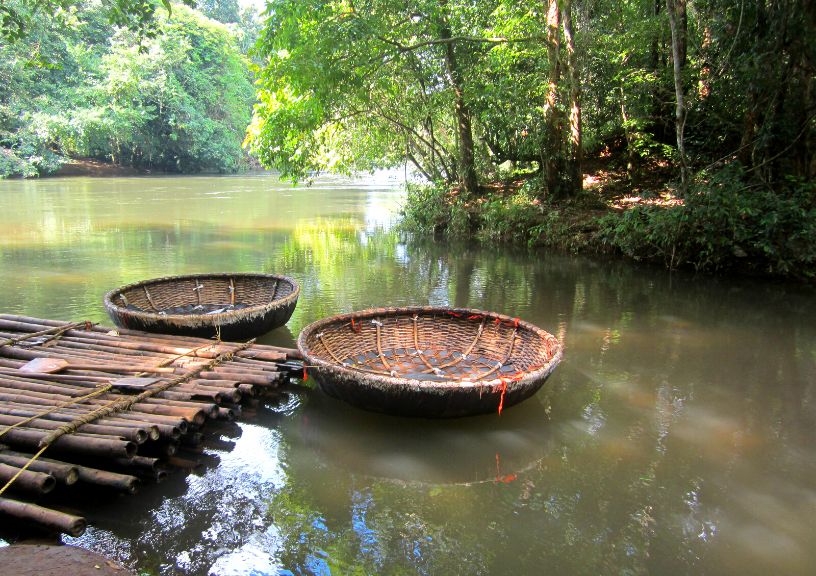 These small, round boats are often seen in Hampi and are used by tourists and locals alike to cross the Tungabhadra river. The boat has a varied history, and is said to have its origins in Britain. Coracles were one-person boats used to transport people and goods. Now, these bowl or half-coconut-shaped boats, found in Hampi, are popular among tourists to explore the waters and enjoy the scenery.
Ferry
View this post on Instagram
While not typical to India, these boats are popular across the country's landscapes to ferry passengers, locals and more. In Mumbai, you can find hundreds of ferries taking you to the Elephanta Caves, Alibaug and more, and these Indian boats, which are mostly double-decker, are quite affordable, too.
Ferries operate across other regions as well – be it dolphin rides on the Chillika Lake in Odisha or to tour in Goa or travel by the water in Kolkata. Ferries are popular means of transport as some are even big enough for officegoers to carry their two-wheelers, vegetable vendors to carry their produce for the markets or fishmongers to carry their catch for the day.
Ferry rides can be anywhere between INR 20-INR 200, depending upon the region, duration and distance, and each city or district will offer a unique experience to its visitors.
Related: Love Your Booze? Goa's Just Got Its First Museum Dedicated To Feni, A Locally Distilled Liquor!