In a journey towards adapting to the new normal, an art connoisseur finds the surreal landscapes and spiritual air of Ladakh to be comforting. By Shalini Passi
I had always wished to explore Ladakh. My fascination with mountains started early in life—I used to paint them growing up. And Ladakh offers a diverse and scenic landscape that ranges from towering mountains to deep valleys and breathtaking stupas perched on dizzyingly high plateaus.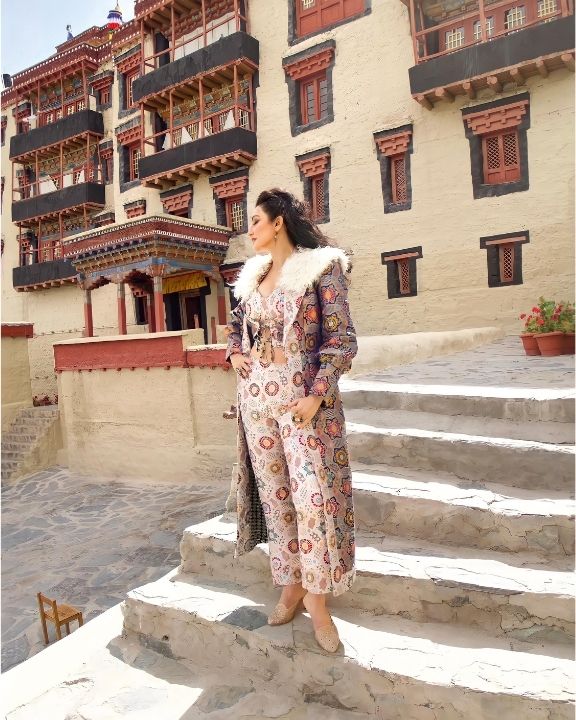 Moreover, its cultural terrain and meditative aura, which the many Buddhist monasteries render, are unparalleled. I finally managed to travel to Ladakh this June—for eight days. It was the ideal time to visit as it was still summer. Winters are long and fierce in this high-altitude desert.
To keep the pandemic in check, all travellers were required to carry a negative RT-PCR report not older than 96 hours. Moreover, a Rapid Antigen Test was mandatory on arrival for all road and air travellers. Other health protocols followed in the Union Territory included regular sanitisation, temperature checks, and mandatory masks.
Ladakh offers many tourist spots, all of which are otherworldly. There are some that stood out for me. The white-domed Shanti Stupa, my favourite spot, is located on the top of a hill in Chanspa and offers a panoramic view of Leh. Alchi, reputed to be the oldest monastery in Ladakh, is another tourist hotspot with distinctive art. The complex houses some of the oldest paintings and scrolls found in the region, illustrating styles from the Gandhara school of art as well as the Baroque style.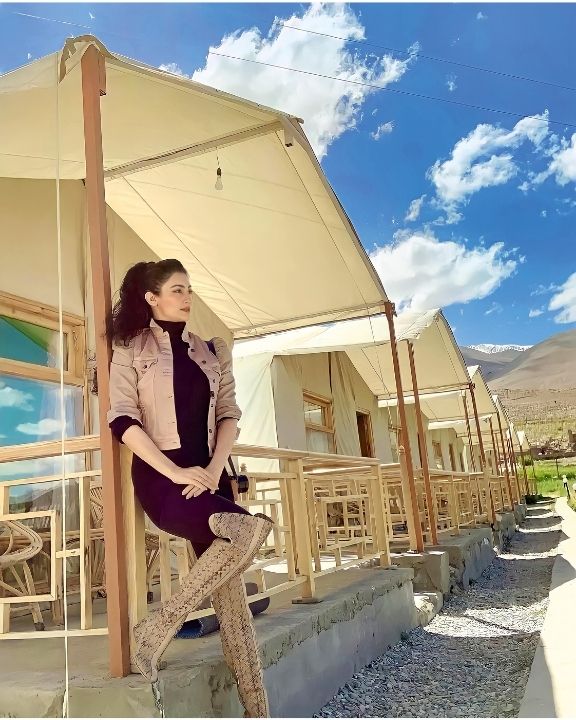 Pangong Tso is a breathtaking lake straddling the Line of Actual Control (LAC). The brackish water of this endorheic lake appears to be coloured differently in different climates and is tremendously popular among photographers. I captured its surreal beauty in my new Leica camera. Thiksey Monastery, Stok Monastery and Palace, Hemis Monastery, Nubra Valley, and Leh's markets are some of the other places worth visiting.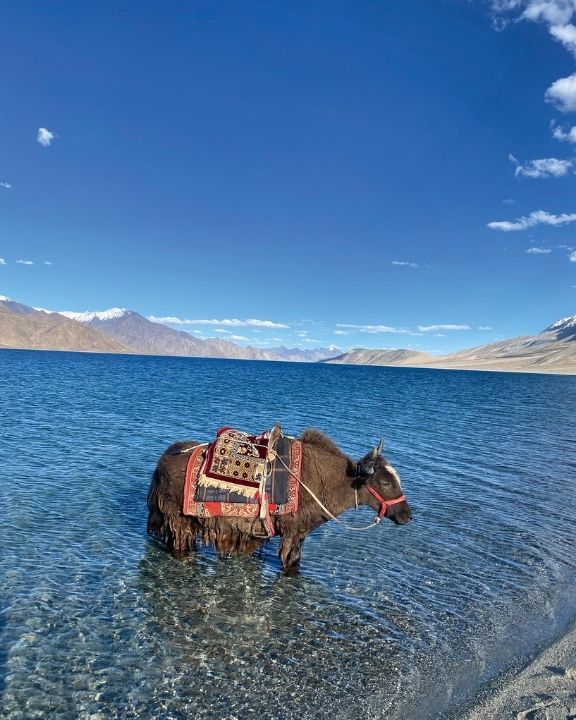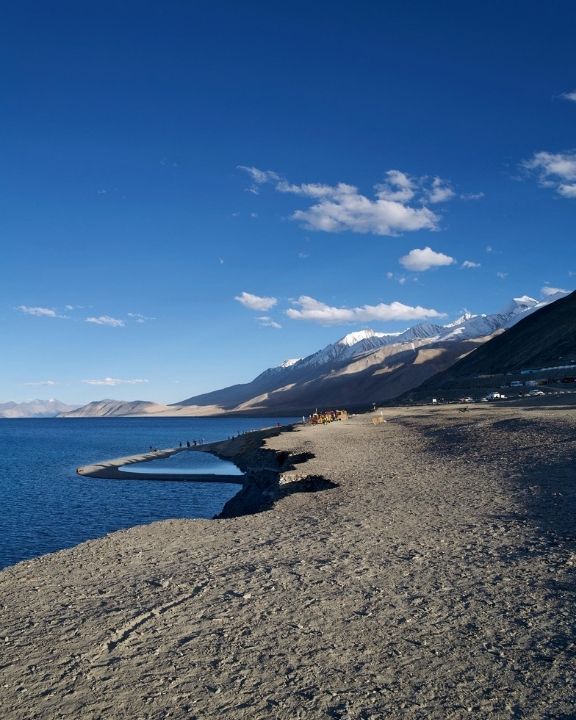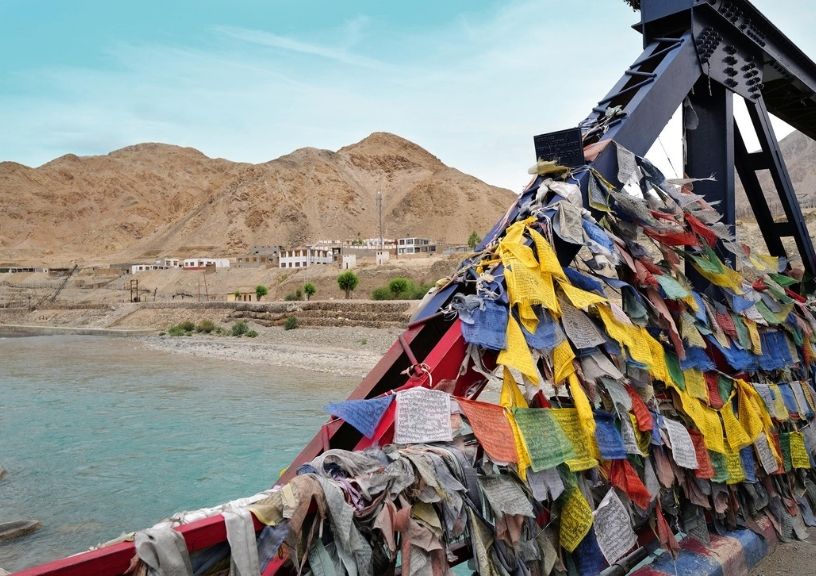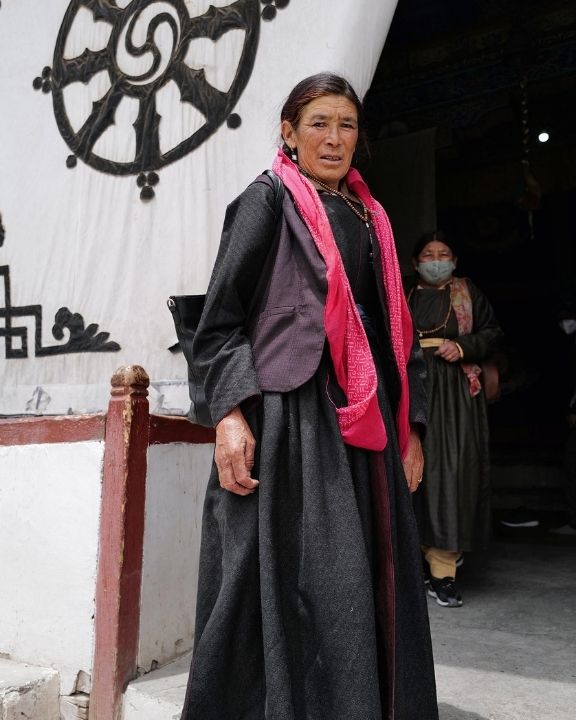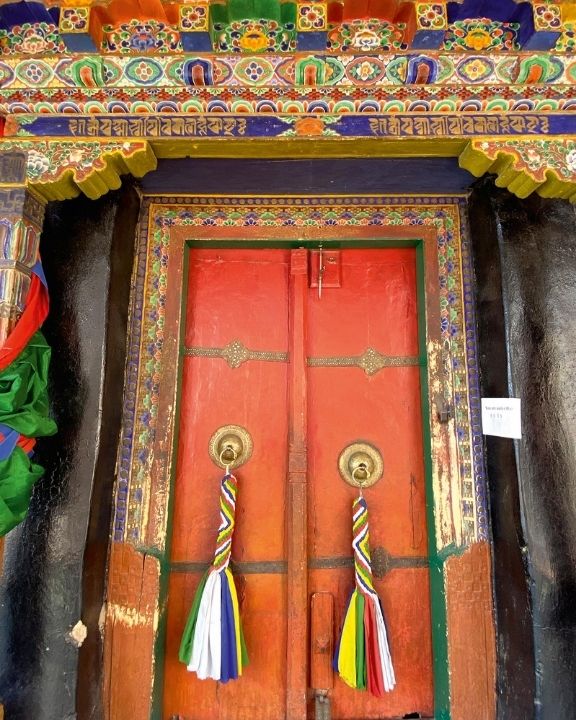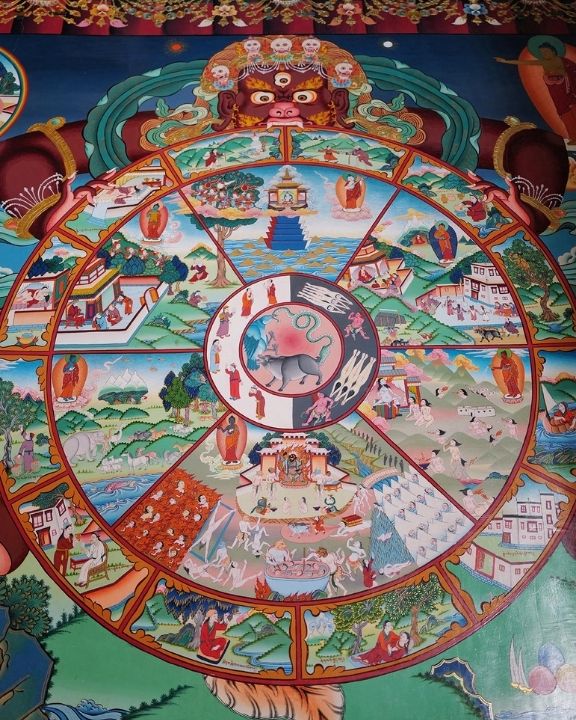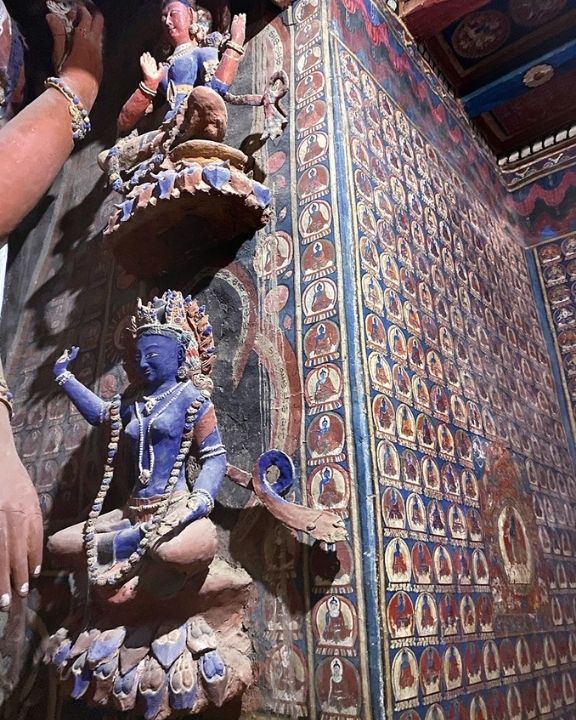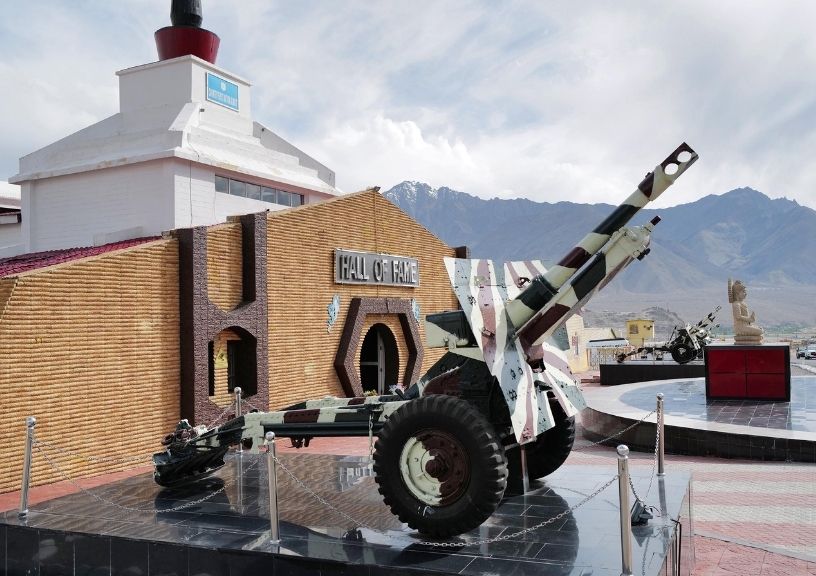 TIPS:
Given the high altitude of Ladakh, travellers should set aside the first day to acclimatise. One should always have basic medical supplies at hand. I would also advise visitors to carry water, food, and extra layers of clothing while travelling between local places. The locals are extremely welcoming, helpful, and friendly. Language is not a barrier since most of them speak Hindi, a language that is part of the school curriculum.
Related: The World's Highest Battlefield, The Siachen Base Camp, Is Now Open To Civilian Mountaineers!