New England: on a pilgrimage to the homes and haunts of Alcott, Twain, Melville, Stowe, and Dickinson, our contributor and his family realise that the great writers of 19th-century America offer a window to our present, as well as our past. Text by Dinaw Mengestu; photographs by Allison Minto
Shortly after I met my wife, she told me she hoped to one day visit Emily Dickinson's house in New England. She was working at a publishing house in Paris's 14th Arrondissement, across the street from Montparnasse Cemetery, where some of France's most important writers—Baudelaire, Duras, Sartre, and Beauvoir, among others—are buried. As my wife explained to me, it's a common article of faith in France that you can know a country through its authors.
By the time we began to plan our trip to Dickinson's home, we had been married for 11 years and had two sons, ages nine and 10. After five years in Paris and six in New York City, we had recently moved to the Hudson Valley, and had expanded our range of writers to form a loop that swept east to Hartford, Connecticut; northeast to Concord, Massachusetts; and, ultimately, back west, to the towns in the Berkshire Mountains. It was the only family trip we would take that summer; the pandemic had rendered most of the country off-limits, and our afternoons and evenings had become devoted to reading about and watching the protests against racism and police brutality fl aring up across the country.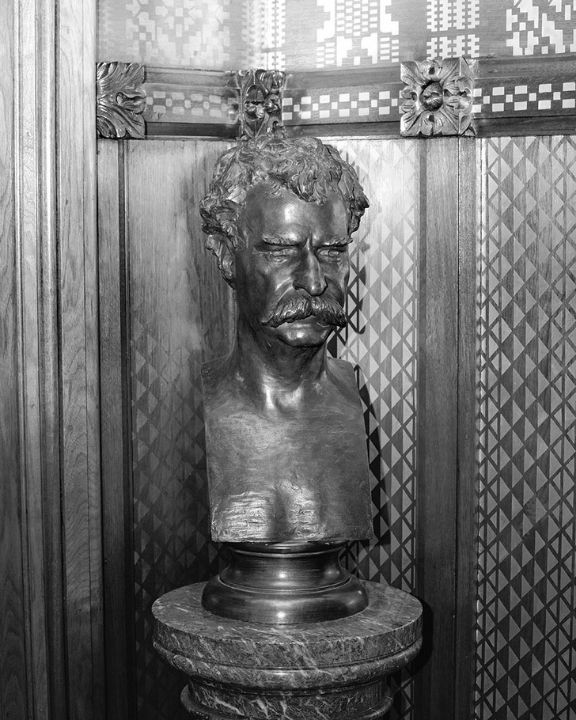 Before leaving, my wife and I tried to prepare our sons. We painted quotes from Dickinson's poems on our pandemic rock garden. We downloaded an audiobook of Moby-Dick, returned to our favourite Edith Wharton novels, and watched Greta Gerwig's 2019 version of Little Women. The night before our departure, our oldest son told us that he had reservations about visiting old homes no one lived in. My wife explained that the tour was a way to understand what was happening to the country now.
"But the writers are all dead," my son observed.
"Yes, but we still read their books."
"So… Are the houses haunted?"
It was too good an opportunity to pass up. "Yes," we told him. "The houses are definitely haunted."
On the morning we left to visit Mark Twain's and Harriet Beecher Stowe's homes in Hartford, Connecticut, we watched an episode of The Adventures of Tom Sawyer, a Japanese anime series from 1980 dubbed into French and English that my wife and I both remembered from our childhoods. We'd been watching the show only a few minutes before we realised that the complicated issues of race raised by Twain's work had become not only simplified, but also more racist in the animated version. We turned off the computer. When our youngest son asked why, I said something about history being complicated and messy.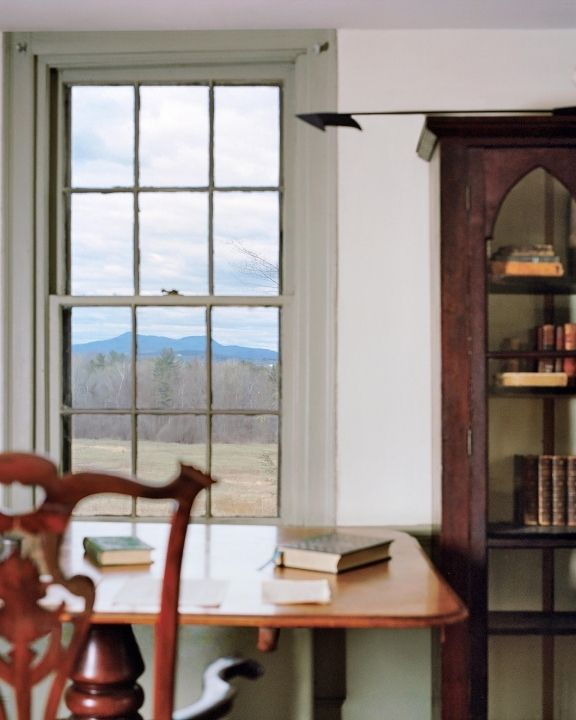 Some of the conflict in how we approach the past was on display at the Stowe and Twain homes. For years, two of America's most famous writers lived within shouting distance of each other in what was then a bucolic, wealthy enclave. Compared to Twain's sprawling mansion, which sits on one side of an open lawn, Stowe's cottage-style home, on the other side, comes off as almost self-consciously discreet. As soon as we entered, my sons were surprised to find familiar faces hanging on the wall—President Obama, James Baldwin, Frederick Douglass, Laura Bush—along with quotes from each that praised or criticised the legacy of Uncle Tom's Cabin, Stowe's most famous novel. It's a uniquely undogmatic approach designed to invite debate and discussion—something Briann Greenfield, the executive director of the Stowe Center, told us was essential to the work of the foundation, which is determined to use Stowe's work to engage with the moment we live in.
Even from the outside, Stowe's house felt familiar. Walking through the parlour and dining room, which are largely decorated with furniture that belonged to the writer, my oldest son insisted we had been there before. I wanted to whisper to my wife that we had seen these rooms, with their lace curtains and decorative wallpaper, in a Whistler painting or while rummaging through a small-town antiques store. That familiarity made it easy to assume we knew the lives that had been lived inside of them—the bowed heads at the dinner table, followed by piano in the parlour. While some version of that might be accurate, it's equally true that the stolid ordinariness of the Stowes' lifestyle belied their radical politics. Harriet was the seventh of 13 children in a family of prominent ministers who did more than just preach fire and brimstone. Her father, Lyman Beecher, and brother Henry Ward Beecher were prominent abolitionists. Stowe would outdo them all with the publication of Uncle Tom's Cabin in 1852.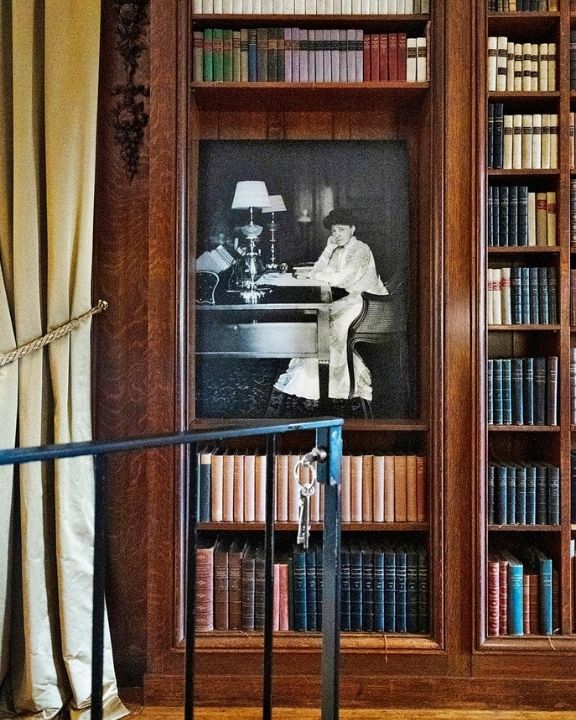 On the upper floor is the bedroom where Stowe worked, along with a gallery of the numerous translations and adaptations of Uncle Tom's Cabin that appeared around the world, most without her permission. Horrified but not surprised by the ways the novel had been adapted to reflect as many racist tropes as possible, I was reminded that Stowe's legacy was far from settled.
In the modern glass-and-brick Twain museum adjacent to his house, it became obvious that Twain, unlike Stowe, had become a brand. Etched into the walls were some of the pithy one-liners he was famous for, which my children read out loud. "Always obey your parents, when they are present" was a particular favourite.
Twain famously lost most of his money, and as we followed our guide out of the museum and into the house, we got a clearer sense of just how much effort that must have taken. Twain's 25-room mansion is a marvel of American Gothic—an almost comically elaborate marriage of styles that seems intended to overwhelm visitors with its scale and detail.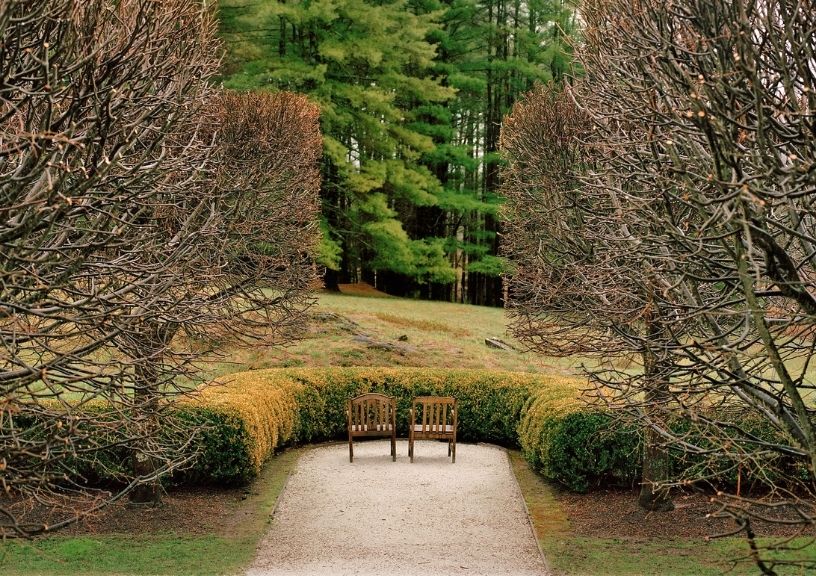 Twain was a frequent but often reluctant host, and as we entered the house, our guide noted that if we were visiting in 1881, "George would have had us wait downstairs." At some point, according to our guide, George would have returned to tell us, "I'm sorry, but Mr Clemens has just stepped out." Our youngest son asked me, "Who is George, and why does he say 'Mr Clemens'?" I did my best to explain that Samuel Langhorne Clemens was Mark Twain's real name and that George Griffin, a formerly enslaved Black man, had been the butler of the house, and perhaps the inspiration for the character of Jim, the escaped slave in Adventures of Huckleberry Finn.
"Is that why he keeps mentioning him?" my son asked. "Or are you going to say it's more complicated than that."
"Yes. And it's more complicated than that."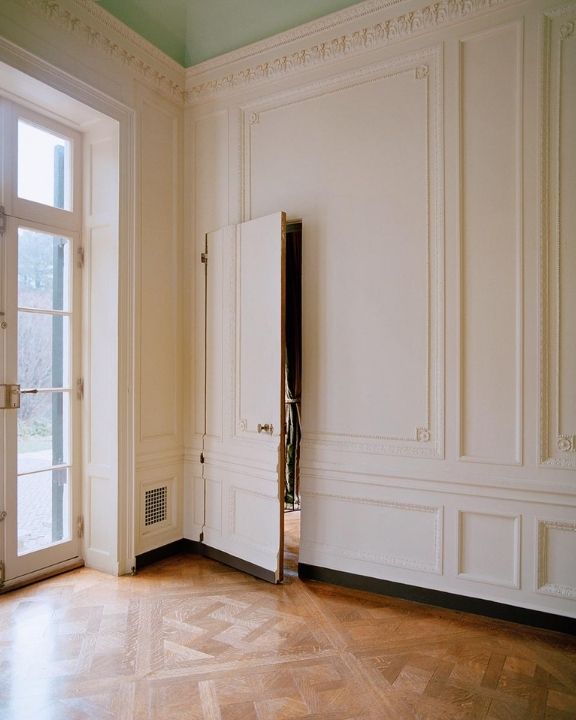 Unsurprisingly, Twain's house has been immaculately preserved with original objects from the Clemens family. There is the painting named for Emmeline Grangerford, a character from Huckleberry Finn, hanging above the fireplace, and the Clemenses' carved wood "angel bed," made famous when Twain conducted a newspaper interview in it. There is also the recently restored bedroom where Griffin occasionally slept when it was too late for him to return to his own home in Hartford. That room, like Griffin's elusive presence throughout the tour, is the last and perhaps most poignant reminder that Twain endures in no small part because his novels, like Stowe's Uncle Tom's Cabin, continue to elicit as much admiration as rage for their depictions of Black lives. When we reached Griffin's room at the end of the tour, our guide pointed out that there are no pictures of him, and that everything we know about him came from Twain or his family. Out on the lawn, my youngest son asked, even though I suspected he knew the answer, how that was possible in a house where so much had been preserved.
In 1885, the Concord Library became one of the first in America to ban the recently published Adventures of Huckleberry Finn—an act of cultural sedition impossible to imagine today, given Concord's reverence for its literary history. In one seemingly perfect midsize town, close enough to Boston to be a suburb but with too distinguished a history to feel like one, lived Ralph Waldo Emerson, Henry David Thoreau, Nathaniel Hawthorne, and Louisa May Alcott, four writers occupying the same cultural landscape and often the same salon or dinner table.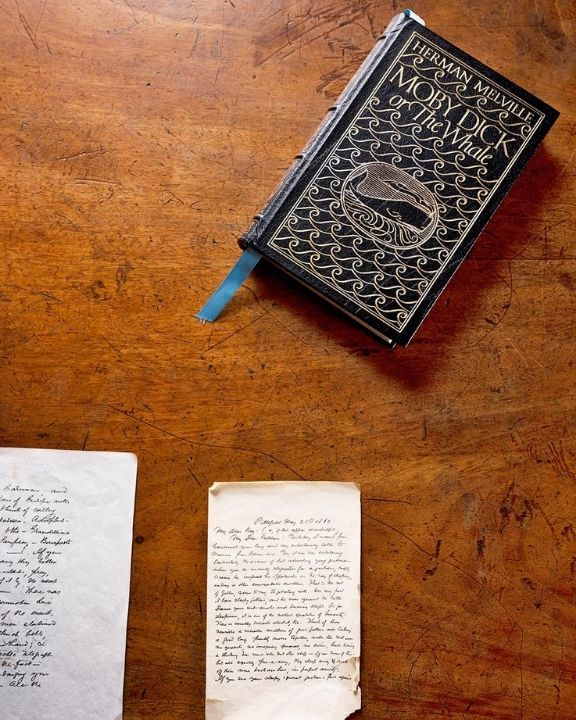 Before checking in to Concord's Colonial Inn, we stopped at Sleepy Hollow Cemetery, where the four rest along a ridge overlooking a valley dotted with graves. From there, we made a brief stop at the Old North Bridge, where the first shots of the Revolutionary War were fired. I explained that the next morning we were going to visit Orchard House, the Alcotts' family home.
"Will we see ghosts?" they asked.
"We'll do our best," I promised.
Unfortunately for my children, nothing about Orchard House suggested ghosts.
"This isn't spooky at all," was how my oldest son put it, and he was right. The two-storey wooden manor, set back slightly from the road, looked like the quintessential country home. As we walked through, Jan Turnquist, the executive director, frequently asked us to imagine Louisa May and her sisters performing plays in the living room, running through the garden, or writing and painting upstairs. It was easy to picture, given the careful preservation of the original objects the Alcotts lived with, including the desk where Louisa May wrote.
For anyone who has read Alcott, walking through her home is as much an act of memory as imagination, as if it were the embodiment of Margaret's declaration in Little Women, "I know, by experience, how much genuine happiness can be had in a plain little house." That sentiment lived on in the pillow Louisa May used to signal her moods, in May's paintings hanging on the walls, and in the open chest of dolls and toys in one of the bedrooms upstairs that my sons unexpectedly asked if they could play with.
"You see," my wife told our sons, who had never, as far as we knew, asked to play with dolls. "The house is better than haunted. It's so alive you don't want to leave."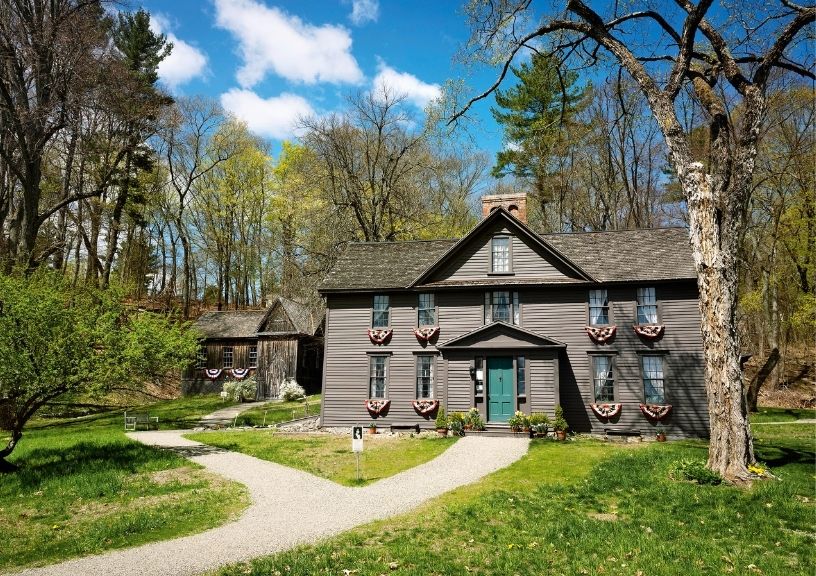 By the time we left Concord, we had given up hunting for ghosts, in no small part because my children had begun to suspect that there was something more interesting about a house that felt alive. When we arrived at Wyndhurst Manor & Club, in the town of Lenox, they were more concerned as to whether or not the resort, which resembled a medieval Scottish castle, had room service and a pool. The hotel had originally been built as a private residence—one of dozens of ornate summer "cottages" that had sprung up around the Berkshire Mountains at the turn of the century. It was the kind of home where Edith Wharton, whose estate, the Mount, was only three kilometres away, would have passed a summer afternoon visiting before returning to her own "cottage" to write.
When we arrived at the Mount the next morning, our children ran off to hunt for snakes along the edges of the garden. Wharton lived there for 10 years, trapped in a loveless marriage. While there aren't many objects belonging to Wharton still in the house, there is the beautifully preserved library, which contains her vast collection of books, and perhaps above all, there is the house itself, which Wharton played an instrumental role in designing. Its relentless symmetry, secret doors, and fake windows, along with grounds inspired by French and Italian gardens, transformed it into something more than just another stately country mansion. The Mount is as much Wharton as The Age of Innocence or The House of Mirth, her two most famous novels. Like a novel, it was constructed by a singular artistic vision labouring to make something grand and sublime.
While our children explored, my wife and I sat on a bench adjacent to an alley of trees that reminded us of the Luxembourg Gardens in Paris, which Wharton, who moved permanently to France in 1911, had also loved. Given her dismal marriage and the critiques of wealth and privilege that run through her novels, we debated, briefly, how hard it must have been to leave that vast house. My wife reminded me of a quote from The Age of Innocence that she had written in her journal after reading the novel: "It seems stupid to have discovered America only to make it into a copy of another country."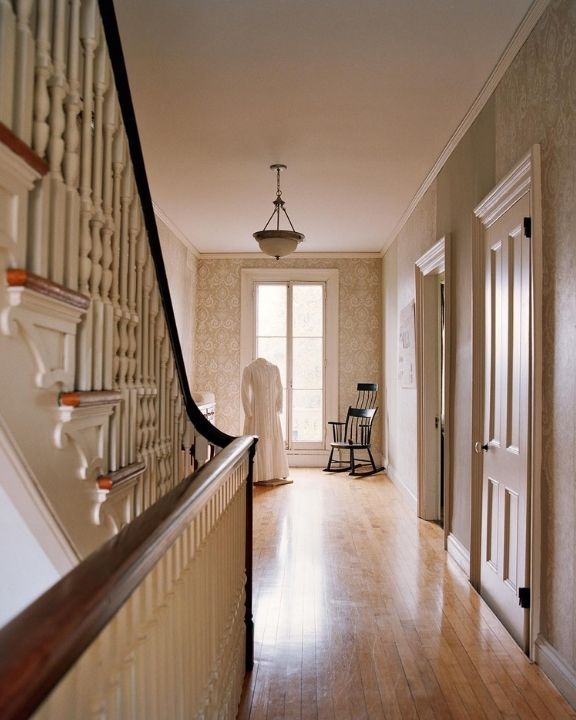 The next morning, as we made our way to Arrowhead, the house where Herman Melville lived in the town of Pittsfield, I told my kids that if they looked closely at the mountains on the horizon, they might be able to see the whale that inspired the novel.
"There are no whales in the mountains," my oldest son said. "And what about ghosts?" I asked.
"And there's no such thing as ghosts," they said in unison.
"You're both wrong," I said.
Coming from Wharton's Mount, there was something charmingly ordinary about Arrowhead, a large farmhouse near the edge of a busy road. The surrounding fields, adorned with towering pine trees, have an uninterrupted view of the Berkshire Mountains. Before entering the home, we spent a few minutes taking in the view on the porch that Melville dramatically referred to as the piazza. I asked my sons if they could see the whale yet. This time they barely bothered to respond. There. Is. No. Whale.
While my wife lingered over the striking details of the ground floor—the fireplace inscribed with a quote from a Melville story, a pitcher imprinted with leaves nearly identical to one at the Stowe house—my children and I made our way to Melville's study, which holds a replica of Melville's desk. Our guide handed them the tip of a harpoon and then pointed out the window to Mount Greylock off in the distance. He asked them to look closely, promising that if they did, they would see what Melville saw roughly 170 years ago, when he sat at the desk and wrote that "there floated into my inmost soul, endless processions of the whale, and, mid most of them all, one grand hooded phantom, like a snow hill in the air."
If they were disappointed at not seeing an actual whale, they kept it to themselves. I'd like to think it was because they were as invested as we were in the story of Melville's life. It was in that room that Melville had written Moby-Dick; Pierre; Benito Cereno; Bartleby, the Scrivener; and, of course, The Piazza. Unlike Alcott and Wharton, Melville and his genius went unrecognised in his lifetime, and standing in his office admiring the same view that had inspired him seemed like a small way to amend that.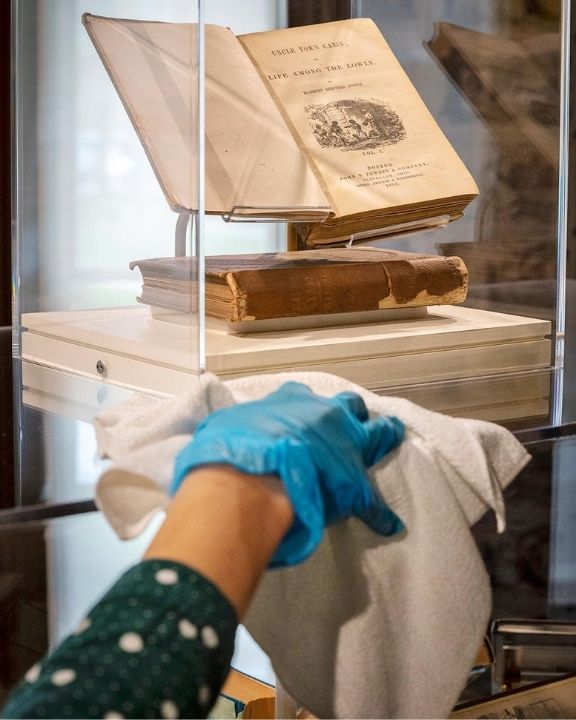 It would be a few more days, and a brief trip back home to deposit our children, before we could get to Dickinson's house—one of the hundred minor pandemic delays we had grown accustomed to. It was hard to imagine a writer whose life was more apt for the moment of isolation and social distancing than Dickinson, who famously spent the bulk of her adult years sequestered in her room on the second floor of her family's elegant hilltop home in Amherst, Massachusetts.
Of all the homes we visited, Dickinson's was closest to our hearts. In Concord, Jan Turnquist had described how visitors show up at the Alcott house even when it is closed, just to be near it and commune with the writer whose work had shaped their lives. Dickinson's home is sparsely furnished—a piano, a comically bad family portrait. But as Jane Wald, the executive director, noted, most visitors come to see one thing: Dickinson's bedroom.
There is famously only one authenticated photograph of the poet, at 16, which means that seeing the artifacts in that room is one of the few ways, other than reading her poems, that we can tether her to our world. My wife and I spent more than an hour staring at her rocking chair, taking in the angle of light that fell across the floor, and reading through a replica of Dickinson's manuscript pages. Her poems felt more enigmatic and somehow more tender when read in her handwriting while standing at her bedroom window. I searched for my favourite poem of hers:
For each ecstatic instant
We must an anguish pay…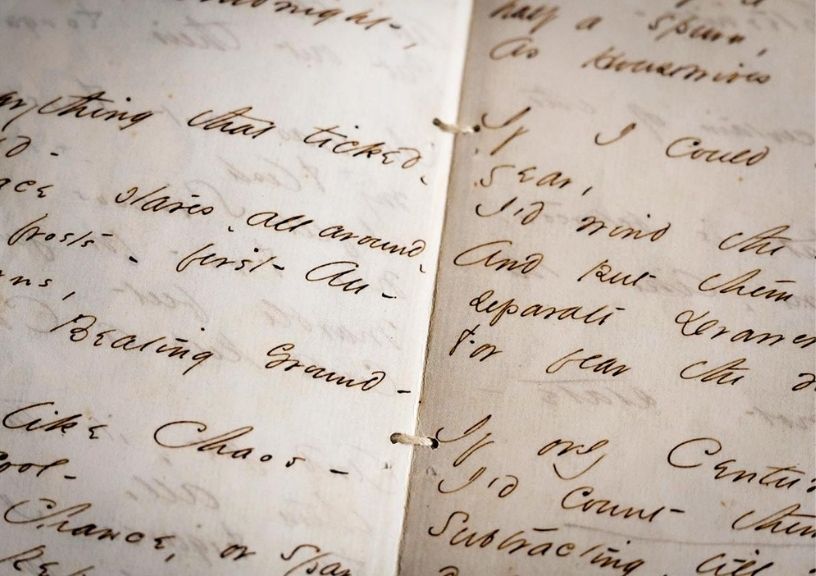 But I knew better than to get hung up trying to find it. Part of why my wife and I loved Dickinson, especially in a year punctuated with so much loss, was her embrace of everything ephemeral. When we finally left the bedroom, we noticed that all along there had been a white dress standing upright at the top of the stairs, just outside Dickinson's door. The dress, a replica of the gowns Dickinson wore in her later years, seemed to float or sway just slightly as we stood in front of it.
"Look," my wife said. "There's the ghost we've been searching for."
Touring Literary New England
Getting There
Qatar Airways flies from Delhi to Hartford with stops in Doha and Chicago.
See & Do
Hartford, Connecticut
The writer's residence is the ideal place to consider her complicated legacy. The centre's engagement with issues of race and justice ensures the house is more than just a testament to the past.
This stunning neo-Gothic mansion, where Twain lived for 17 years, offers a glimpse into his personal and public life. An adjacent museum gives visitors the opportunity to explore Twain's writings.
A short drive from the Twain and Stowe houses, this hotel, which opened in 2017, has 114 spare but tasteful rooms. Doubles from INR 20,030
Concord, Massachusetts
Of all the homes in which the Alcott family lived, Orchard House is where Louisa May and her sisters' vibrant spirit is most acutely felt. The writer drew on it for the setting of Little Women.
The ideal Concord retreat: a colonial mansion steps away from the centre of town with a wonderful pub and restaurant. Doubles from INR 15,566
A book lover's dream, with an excellent selection of titles from Concord's golden age, including many rare and first editions.
The Berkshires, Massachusetts
This treasure, hidden in the foothills of the Berkshire Mountains in the town of Pittsfield, is where Melville wrote his greatest works.
Edith Wharton's glorious Gilded Age estate in Lenox is as elegant as they come, with Wharton's original library and a pair of European-inspired gardens to stroll through.
Located in the town of Lenox, this hotel occupies a beautifully restored Gothic mansion and is well situated for exploring the region. Doubles from INR 28,973
Amherst, Massachusetts
The poet's residence is home to arguably the single most important room in American literature: the bedroom where Dickinson wrote nearly all of her poems. The house is closed until March 2022, but is hosting a range of virtual events in 2021.
This 49-room hotel, just a few paces from Amherst College and Dickinson's home, combines classic New England charm with up-to-date amenities. Doubles from INR 17,060
Tucked away in a quiet corner of town, this restaurant features traditional Italian dishes like eggplant parmesan. Entrées INR 1,340–INR 2,309
Related: 7 Iconic Authors' Homes You Must Tour To Fuel Your Love For Books