If you are looking for the ultimate detox fuelled Maldivian experience, head to W Maldives—they are known to fuel your lust for life. By Team T+L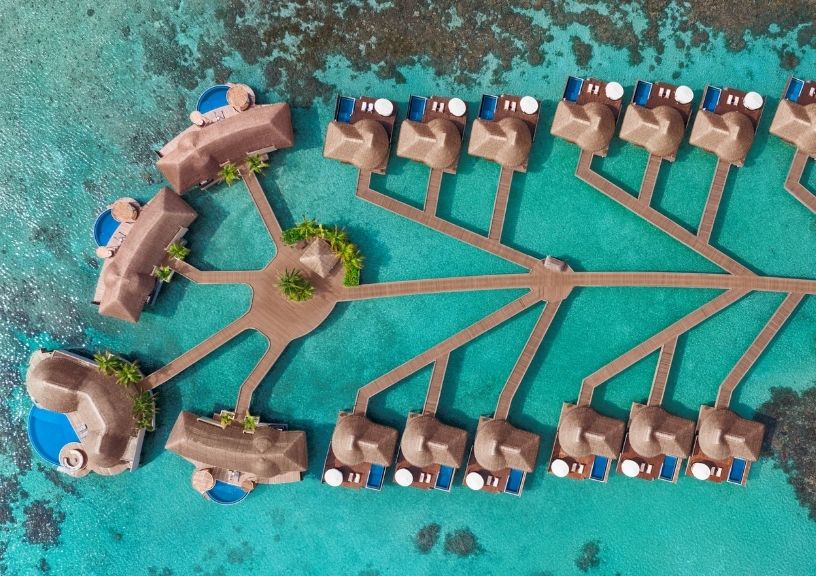 Located on Fesdu Island in North Ari Atoll, W Maldives is perfect for a chic summer escape. Stay in one of the 77 luxurious villas spread across the heart-shaped island resort. You can choose between exclusive beach access and the overwater experience. The state-of-the-art villas feature a variety of amenities, including a private plunge pool, outdoor tropical showers and day beds, spacious indoor and outdoor living areas, BOSE sound system, and a 46-inch plasma screen TV. At night, bioluminescent jellyfish and plankton washing ashore on the island makes for a wonderful sight. 
If you want to have an extravagant time at W Maldives, experience the ultimate getaway at the Extreme WOW Ocean Haven. The resort's version of a presidential suite comes with floor-to-ceiling glass windows, a spacious lounge area, glass panels on the floor that reveal the marine life in the lagoon, an infinity-edge pool with jacuzzi seats, and a sun deck with gorgeous panoramic views.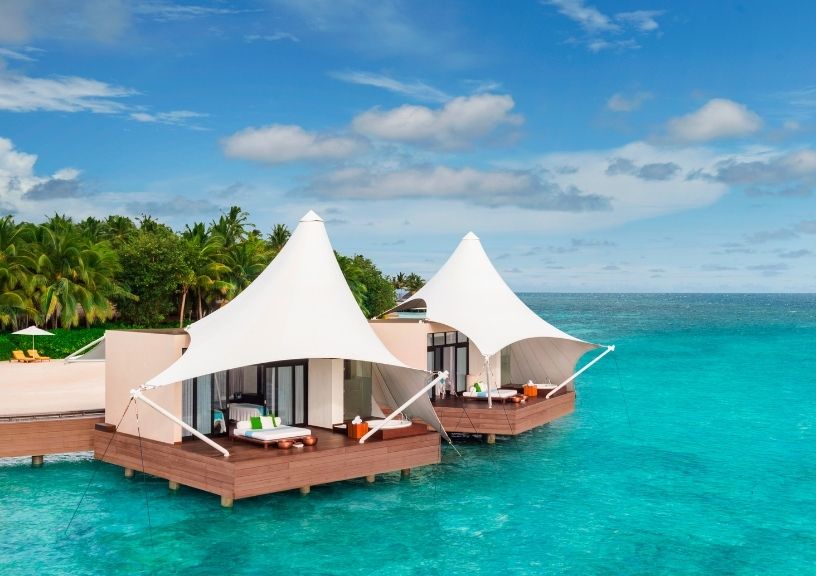 For adventures in the Indian Ocean, sail in the two-cabin luxury yacht, ESCAPE. True to its name, it offers exciting offshore experiences—from overnight diving expeditions to simply spending a day at sea. You could also sail to Gaathafushi, the resort's own secluded island that looks straight out of a movie. 
Back at the resort, the combination of palm-fringed beaches, turquoise lagoons, ocean-to-table cuisine at six restaurants and bars, a dive centre, and the AWAY® Spa keeps you engaged. Moreover, the Whatever/ Whenever® service pampers you throughout your stay—whether it's a midnight craving or a dream excursion, no task is too small and no task too big at W Maldives. 
FUEL Your Escape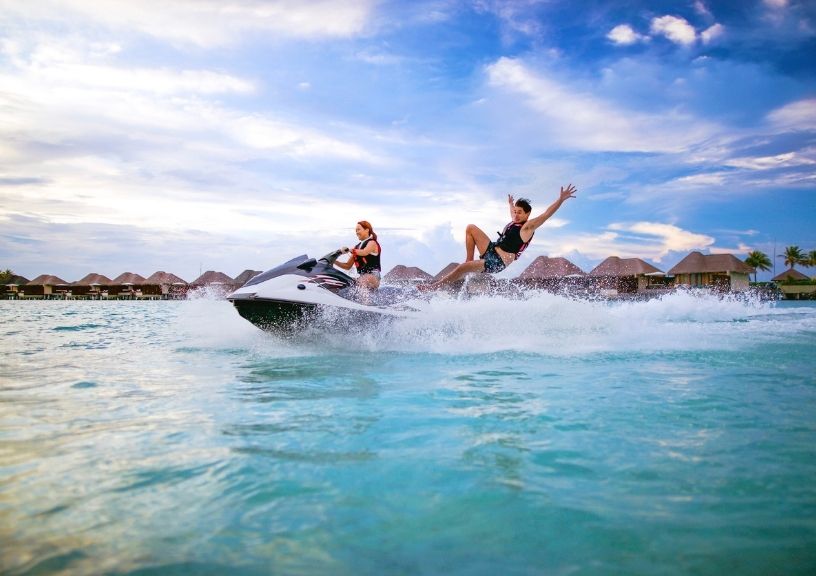 Break away from lockdown blues and indulge in the alluring DETOX. RETOX. REPEAT. experience at W Maldives. With the FUEL Your Escape package, you can enjoy unlimited access to energetic fitness classes, social workouts, healthy food options, and nutrition-loaded juices or cocktails. Available by booking a minimum of four night's stay, this curated package for two comes complete with access to a 60-minute spa treatment and an hour-long crystal healing facial at the overwater treatment rooms at AWAY® Spa; daily healthy breakfast and one lunch at KITCHEN®; FUEL Guru and Chef consultation; personal training sessions; daily FIT experience; one W Insider Treats—DETOX/RETOX drinks; FUEL amenities; and complimentary non-motorised and snorkelling gear. 
Can it get any better than this?  To book, click here. 
Editor's Note: Keeping the current situation of the pandemic in mind, T+L India recommends every reader to stay safe, and take all government-regulated precautions in case travel at this time is absolutely necessary. Please follow our stories on COVID-19 for all the latest travel guidelines. 
Related: How W Maldives Is Changing The Way You Look At Overwater Suites In The Ocean