Travel, many say, is the epitome of experiential learning. And, at Soneva Maldives—both, Soneva Fushi and Soneva Jani—this belief translates to actuality, courtesy Soneva Academy. By Bayar Jain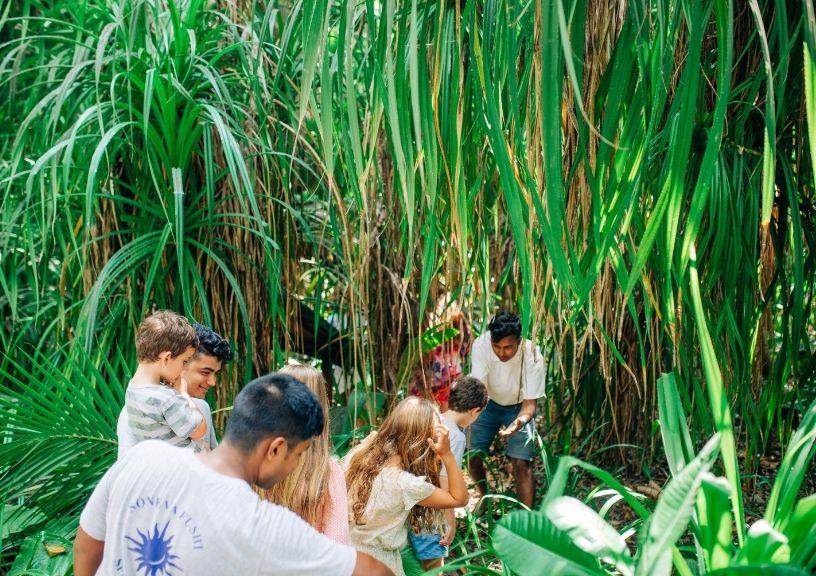 The Maldives has a lot to explore—blue waters dotted with coral reefs and abundant marine friends, soft sands devoid of pollution, islands replete with nautical stories, and clear skies sparkling with constellations aplenty. With Soneva Academy, this treasure trove can be uncovered with ease.
Launched at Soneva Jani and Soneva Fushi, Soneva Academy is a series of educational courses for older children and teenagers that covers Maldives' many fascinating topics. To round off the academic learning experience, each course is divided into three sessions and one exam, and it culminates with an awards ceremony where participants receive a certificate, too. The certification level takes young Sonevians from junior to expert levels, adding another dimension to formal schooling.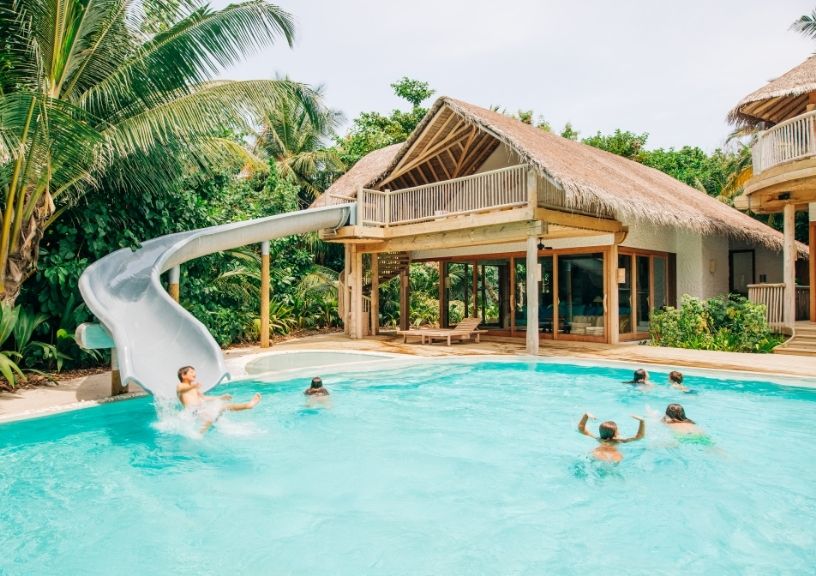 Celebrating the wonders of the underwater world, the Marine Life of the Maldives course dives straight into coral reefed waters to assert its importance as an ecosystem. With this, young Sonevians can plunge into the makings of coral reefs, acquaint themselves with the marine animals that consider these colonies home, and learn about the threats reefs face the world over. The course also delves into the basics of conducting a scientific survey with a focus on the house reef by facilitating a small survey—complete with data analysis, discussions, and conclusions—before heading underwater.
Price: USD 150 ++ (approximately INR 11,160) per module (that is, three sessions plus one complimentary exam).
Available at Soneva Fushi and Soneva Jani, both, this course is crafted for cosmo-loving folks. Budding astronomers and starry-eyed young learners of the Soneva Academy can observe the night sky and see how it changes depending upon location. An in-house astronomer also explains the visible celestial bodies at depth and discusses their compositions and location. On the course's final day, the stars come within reach as participants are given the opportunity to look through a telescope to see the dark skies up close and learn about astronomical evolution. The course also covers well-known constellations, their origins and the incredible stories behind them.
Price: USD 150 ++ (approximately INR 11,160) per module (that is, three sessions plus one complimentary exam).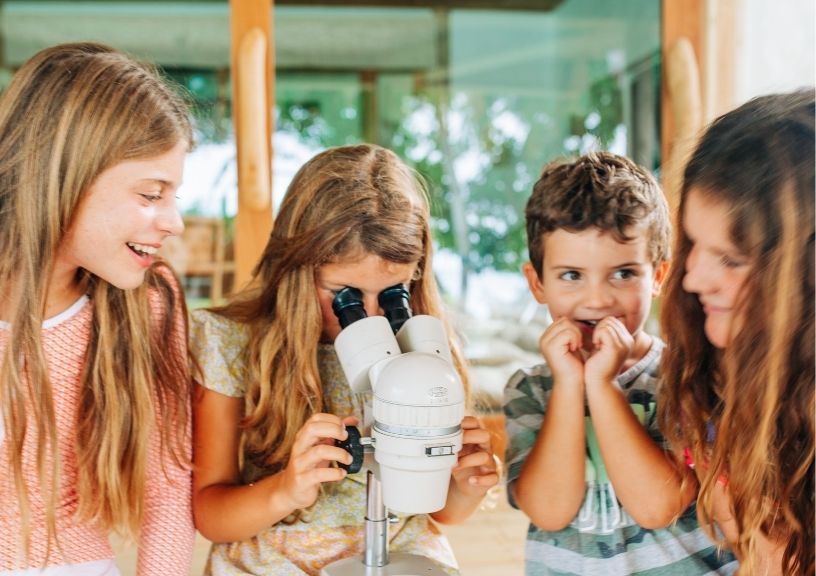 A Soneva Fushi exclusive, this course examines tiny nuisances: mosquitos. The course begins with the screening of a documentary film called Mosquito by Dr Bart Knols, Soneva's Managing Director of Science and Conservation. The insightful film, which also features Bill Gates and other on-field specialists, examines how these insects affect the world. The course also sheds the spotlight on Soneva Fushi's successful handling of the island's mosquito population—a feat conquered without a single drop of insecticide, as well as Soneva's future plans to out this sustainable practice across the Maldives.
Price: USD 150 ++ (approximately INR 11,160) per module (that is, three sessions plus one complimentary exam).
Zero Waste and Plastic Pollution in the Maldives
Centring around conscious living, this course teaches young learners all about plastic and its use in daily life. Although available only at Soneva Fushi, the course transcends the resort's borders by recognising the types of plastic and its negative impact island-wide. Other aspects of the learning include lessons on the collaborative action between government, businesses and the community to tackle plastic pollution; and practical actions to imbibe a zero-waste lifestyle, including making toothpaste and body scrubs from waste.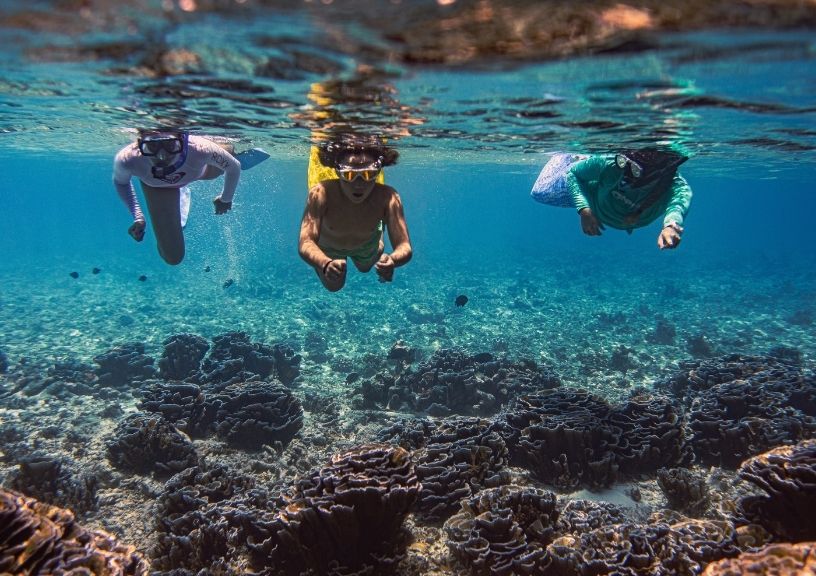 One of the longest courses offered by Soneva Academy, The Adventure of the Corbin is a three-night and three-and-a-half-day's adventure. Available at both the properties, albeit upon request at Soneva Jani, the thought-provoking course follows the footsteps of the early 17th Century sailors who would have journeyed onboard the Corbin, a French cargo vessel that sank in 1602. The voyage begins at Soneva Fushi with a barbecue at Turtle Beach and the chance to learn about the archipelago's marine world. Next, the young sailors—armed with GoPros to record every step—sail across in a speedboat or Soneva in Aqua to reach the uninhabited island of Innafushi. The two-night-long camp here consists of recounting tales of François Pyrard de Laval, a French navigator who survived the sinking ship; learning how to navigate using stars and basic survival skills, such as catching and preparing fish or determining which plants and sea creatures are edible; and snorkelling to the wreck-site to find Corbin's lost treasure. The multi-day adventure also includes a visit to the Rose Garden and live performances and lessons by local Maldivian drummers playing Bodu Beru beats, an ancient musical tradition in the Maldives' Dhivehi culture. The final day concludes with an awards ceremony at the resort, and a special family screening of short films produced by the participants themselves.
Price: for speedboat: USD 1,500++ (approximately INR 1,11,650) fully inclusive; for Soneva in Aqua: USD 2,500++ (approximately INR 1,86,085) fully inclusive.
Related: Indulge In Extravagant Hospitality At Maldives' Soneva Jani Chapter Two