If you're looking for a weekend trip that does not require hours spent in travelling, look no further. These five secret staycations are perfect for that break we know is long overdue. By Naina Atri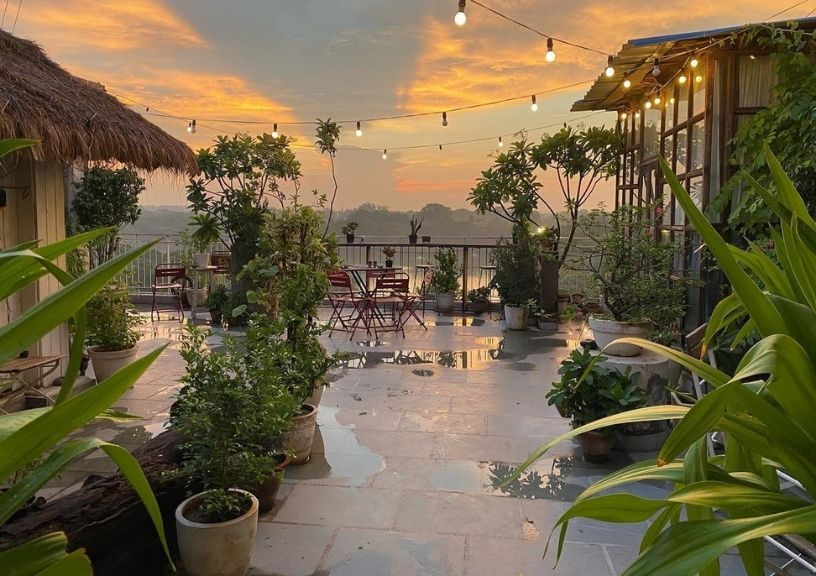 Located five kilometres away from Qutub Minar, The Lazy Patio is tucked away in Hauz Khas Village and is the perfect spot for, as the name suggests, a lazy weekend. The star of the show is the patio, with a view of the lush Deer Park. The interiors of the space are laidback and simple, with many quiet corners for one to snuggle into. The serene ambiance of this boutique homestay is just what you need for a secret staycation in Delhi this weekend.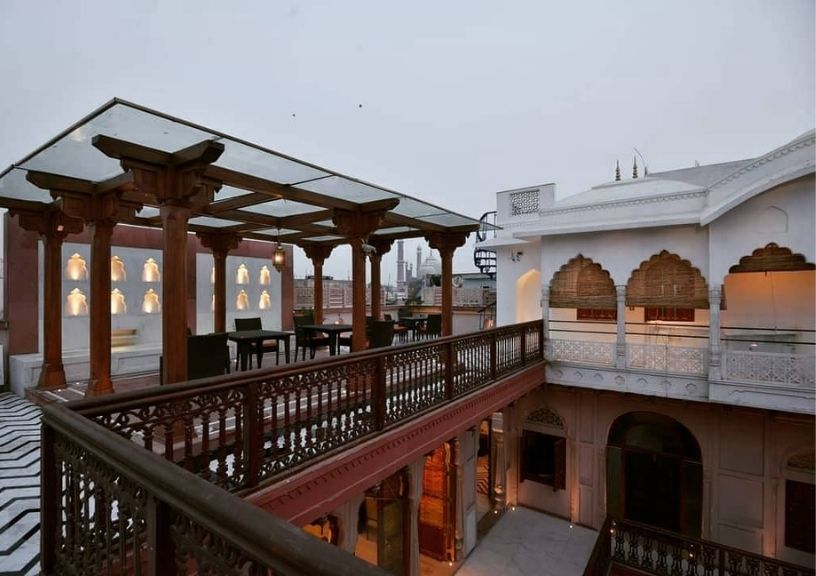 The Haveli Dharampura captures the charms of the bygone Mughal eras and symbolises what we love about Delhi—its rich history and culture. Found in Chandni Chowk, near Jama Masjid and the iconic Dariba Kalan, the architecture of the Haveli dates back to India's royal past. Arches, sandstone, wooden doorways and jharokhas all contrast sharply with the concrete that informs our everyday lives. Restored by Vijay and Sanjay Goel, this beautiful escape isn't just a work of art, it's a product of love. So, for a weekend, pamper yourself, gorge on Mughlai delicacies and explore Old Delhi!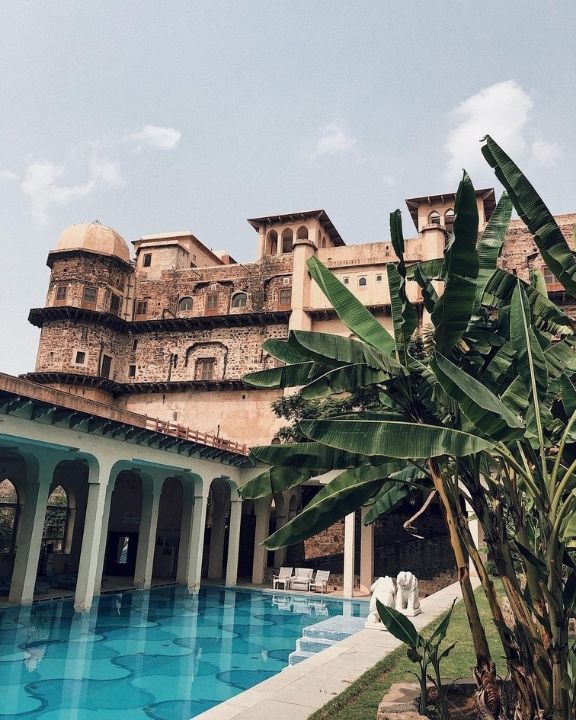 Urban life is exhausting, which is why a weekend at secret staycations near Delhi that looks nothing like one's everyday life is so alluring to many. What better getaway than a heritage hotel? The Neemrana Hotels' Tijara Fort in Alwar, a three-hour drive from Delhi, promises an idyllic and regal experience. Seven terraced gardens, imposing ramparts and beautiful art by renowned artists make the fort a treasure. Built in the 18th century, the sights of the hills around and the incredibly spacious property will leave you rejuvenated and fulfilled.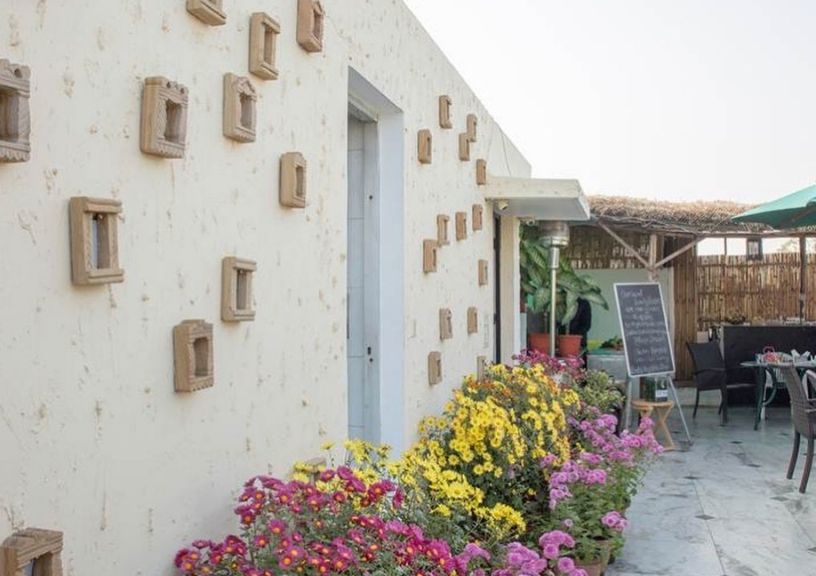 Designed by seasoned travellers, the Colonel's Retreat in Defence Colony combines comfort and elegance. The bed and breakfast is a quintessential Delhi family affair, which adds to its warmth. An old bakery, that apparently delivers to only a select few, delivers freshly-baked bread to the Colonel's Retreat every morning. The Retreat offers privacy, home-cooked English, German and French food, and a rooftop with a striking view of Delhi. In case you're worried about missing their food too much after you leave, the BnB also offers cooking classes!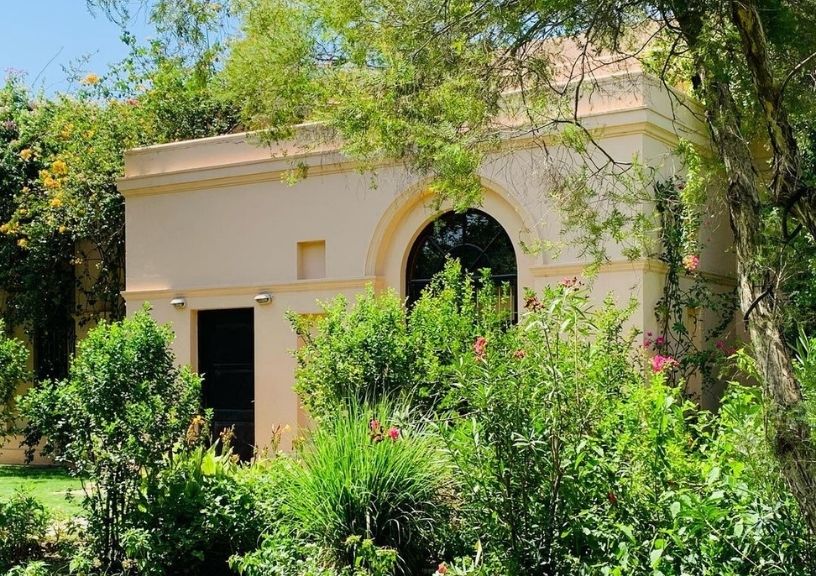 This heritage homestay and secret staycation, located in Gurugram, is quaint. The four-room, Lutyens-style Tikli Bottom is a haveli-turned homestay. Surrounded by the Aravalis, the Tikli Bottom is perfect for a total break; their website admits that its WiFi can manage to send out an email, but perhaps no more than that. Instead, allow yourself to be hosted by Annie Howard. The country farmhouse boasts of spacious lawns, an open courtyard, and organic food straight from the farm.
Related: Why The Lodhi, New Delhi, Is Your Perfect Choice For A Safe Staycation & Celebration!