Drawing inspiration from the rich cultural essence of Maldives and blending it with the tropical tapestry that sweeps the archipelago, Heritance Aarah serves as a perpetual paradise embodying the surrounding serenity. By Bayar Jain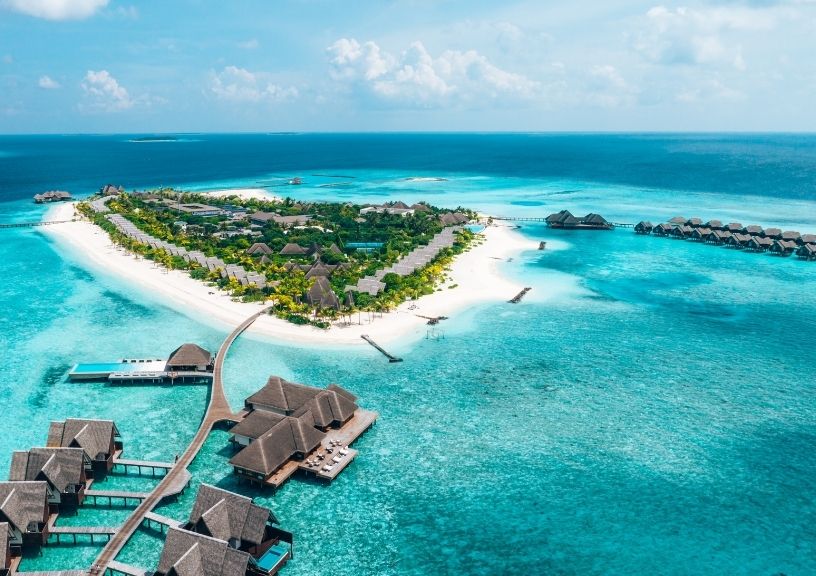 At Heritance Aarah, tropical yet luxurious living begins right from the get-go. Bow-tied with superior amenities and facilities that elevate orthodox all-inclusive resorts to new heights, exquisite cuisines and concoctions perfected by Olympic Culinary winners, premium spirits and wine, and tailor-made journeys of discovery, this quiet resort ticks all the right boxes for a blissful holiday.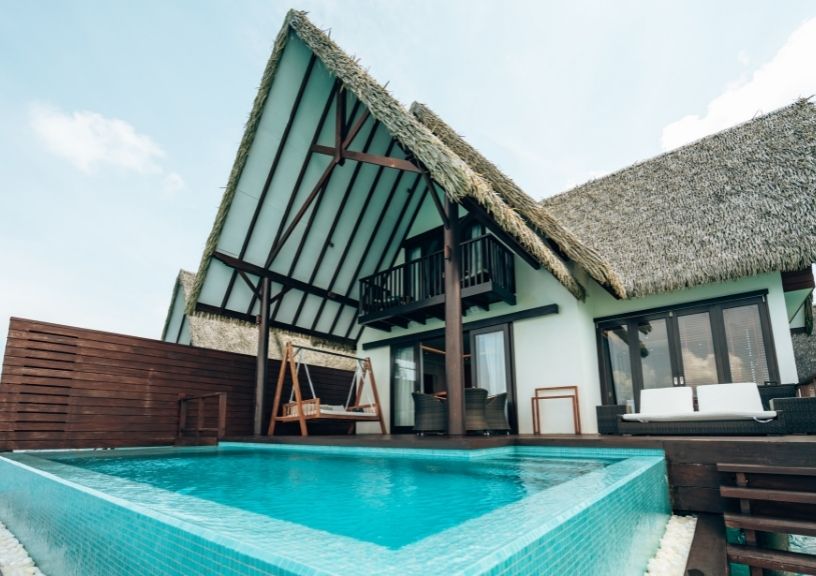 Nestled in quietness at Raa Atoll, just 153 kilometres away from the Male International Airport by seaplane, Heritance Aarah comes complete with sleek decor. Divided into two distinctive areas—the island side, and the ocean wing–the well-appointed villas here cater to the needs of all kinds of travellers. The island wing, for instance, features 51 Beach Villas, 10 Pool Beach Villas, five Family Beach Villas, two Family Pool Beach Villas and 56 Ocean Villas; while the ocean wing houses 25 Ocean Suites and an impressive Ocean Residence, with its own restaurant and pool. Serenity, however, finds space on both sides.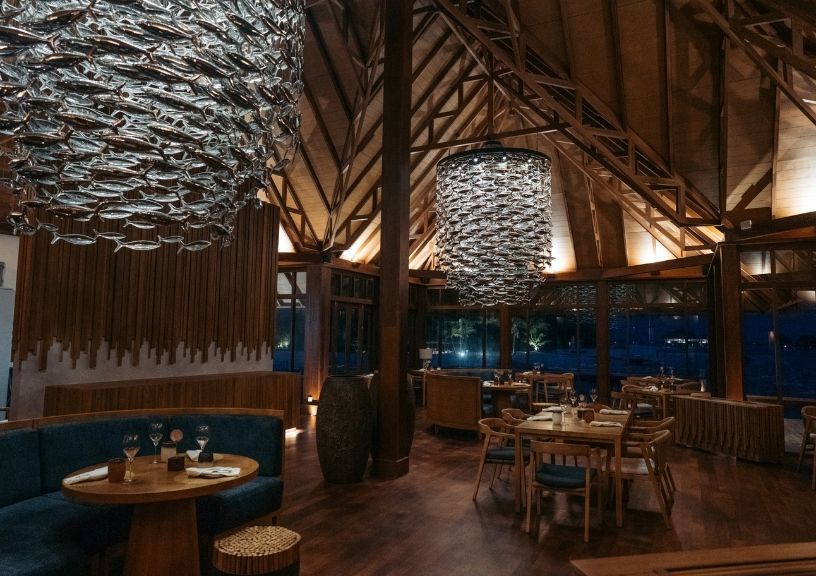 Tranquil accommodations aside, Heritance Aarah also offers an impressive array of international delights spanning continents. Here, 10 exclusive restaurants and bars enthral. Think nouveau interpretations, aromas of regional fare, complex layers of the exotic or even the simple and uncomplicated–the chefs here play with the best produce and spices to unfurl a gamut of flavours and choices. For instance, the trademark Heritance dining experience, Ambula, packs a punch with Sri Lankan spices and Maldivian flavours with an inventive tasting menu of exotic foods and drinks. What's more? Vegan diners can also expect to find a dedicated menu here.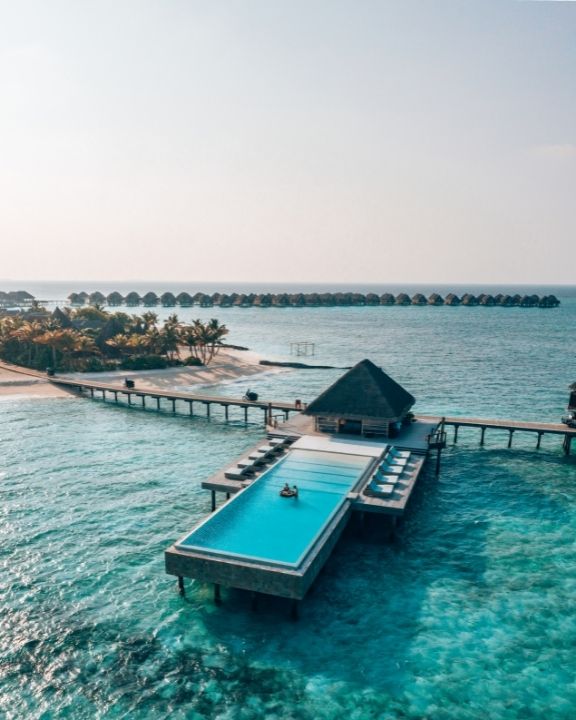 While at Heritance Aarah, kickstart your day with a floating breakfast served at the living room pool overlooking the majestic Indian Ocean. Follow this up with a rejuvenating massage at the Medi Spa–a spa complex cc. Here, choose from a wide range of traditional spa and beauty therapies, customised wellness and fitness goals curated by experts, or a holistic session of yoga by the sea.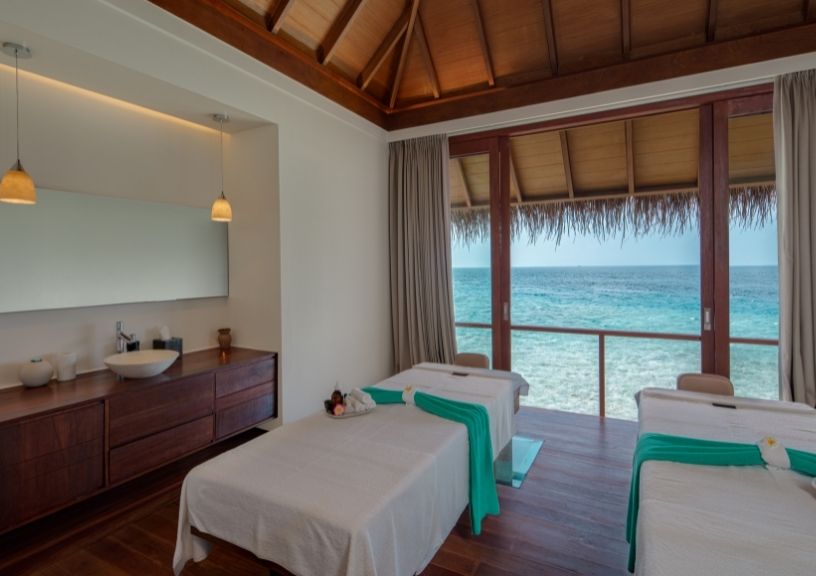 Alternatively, adrenaline junkies can dabble in diving, snorkelling, dolphin watching, catamaran sailing, jet skiing, kite surfing, windsurfing, kayaking, banana boat rides, paddleboarding, or other water sports, courtesy the resort's equipment available on request. Picture diving deep into the pristine blue waters to take a peek at colourful corals and marine life, riding the gentle waves, or simply sailing towards the horizon for a sense of newfound freedom.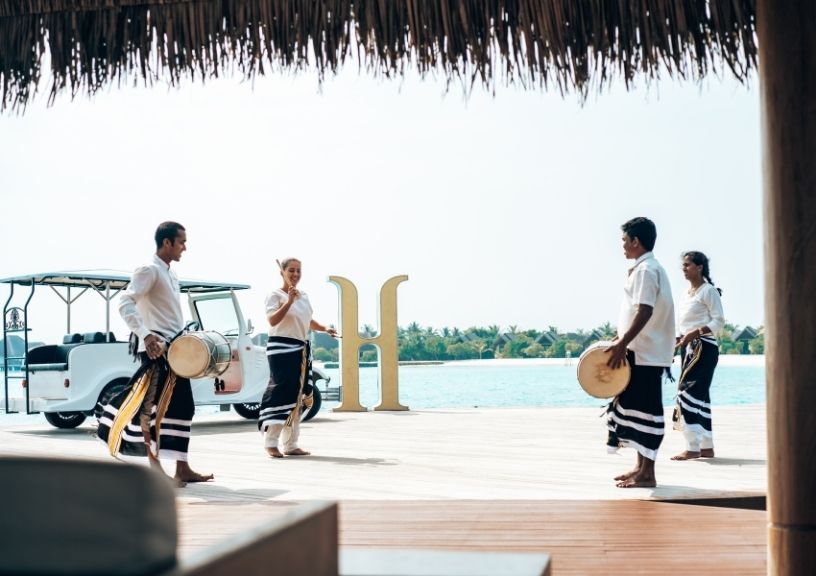 Equally mesmerising—if not more—tropical experiences complete Heritance Aarah's allure. When here, choose to visit the local islands for a lesson on Maldives' native culture, lifestyle, and art; capture the awe-inspiring sunrise or scarlet skies at sundown with a cruise along the picturesque scenery; or enjoy a tipple at Sky Bar for the ultimate nightcap. Alternatively, sit back, relax, and enjoy the tropical music ringing through the landscape with swishing palms serving as the background score.
To book a stay at Heritance Aarah, click here.
Related: Best Time To Visit The Maldives. We've Decoded It For You