The 2003 movie Love Actually is arguably one of the most iconic Christmas flicks of all time. Who can forget Andrew Lincoln's character, Mark, declaring his love for Juliet (Keira Knightley) with poster board signs on her doorstep? Now, you can live next door to the actual pink house where this heart-warming scene was shot. By Dobrina Zhekova
The Love Actually House
The pretty, charcoal-hued Notting Hill house just hit the market for USD 4.3 million (INR 32,78,51,350), and it's an incredibly chic property. The three-storey, 1,865-square-foot townhouse, designed by London-based Andy Martin Architecture, offers modern amenities and high-end finishes. The open kitchen and dining room have a breakfast island, bespoke stainless steel appliances, custom storage units, and a Siberian larch wood wall that creates a beautiful contrast with the heated concrete floors throughout the home.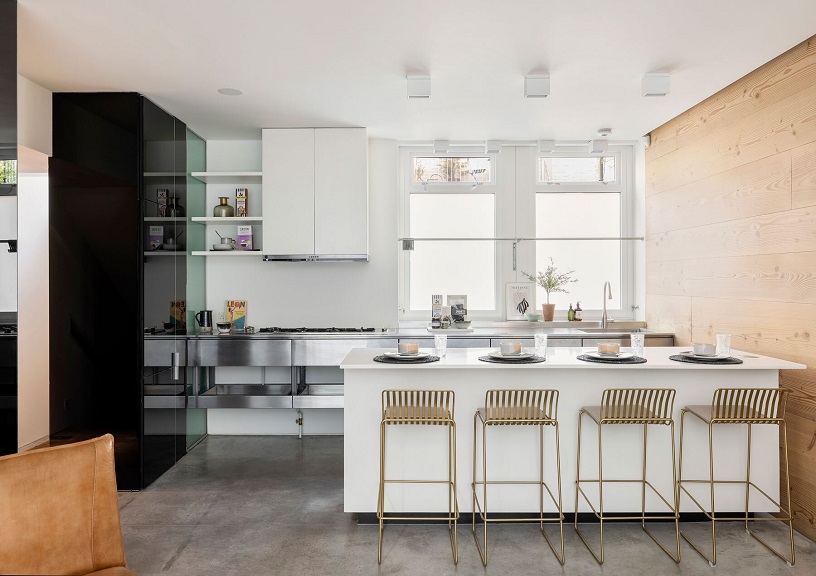 The basement is where the media and entertainment room is, but it also features plenty of closet space and a bathroom, so it could easily be repurposed as a guest bedroom.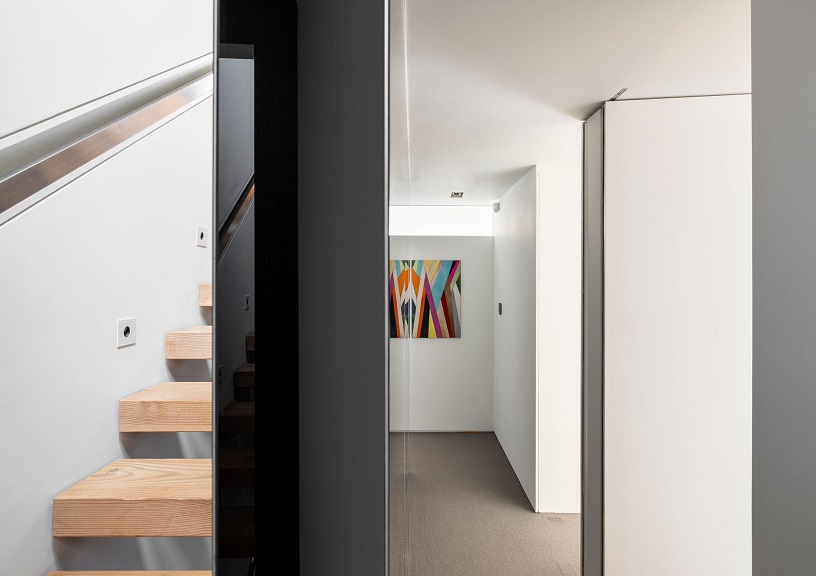 And speaking of bedrooms, the home has three, each with a modern en-suite bathroom and built-in closets. The master bedroom occupies the entire second floor and has a small lounge area as well as a soaking bathtub.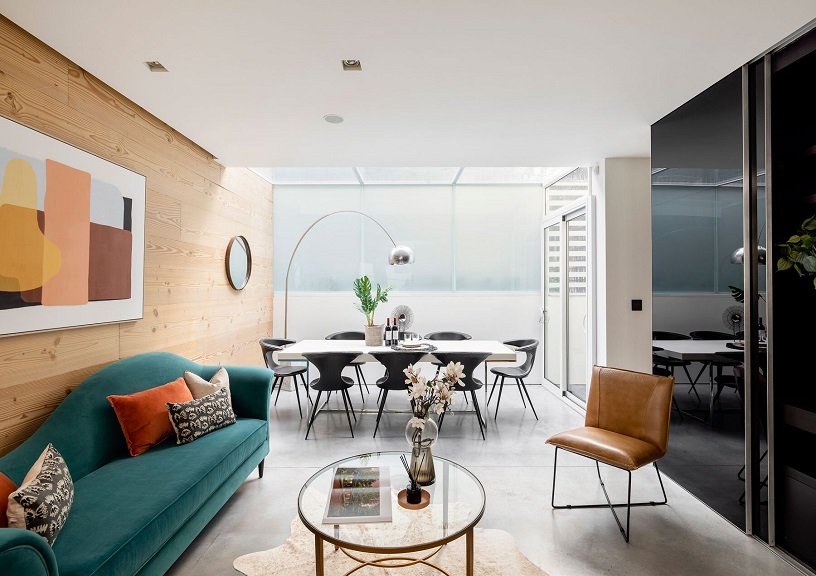 The home last sold in 2002 for USD 990,000 (INR 7,54,53,345), and it features a private roof deck with a landscaped garden designed by Tania Urban, an outdoor kitchen with a grill, and a jacuzzi.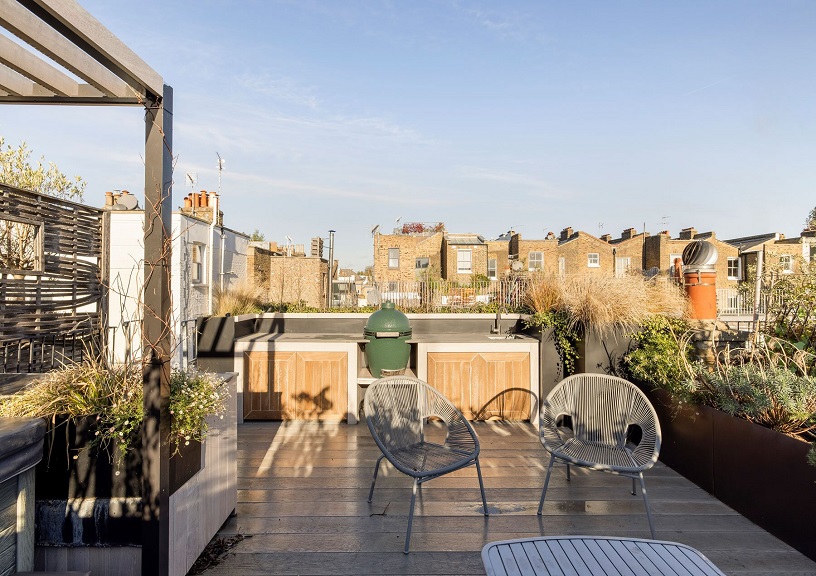 Needless to say, the view over the neighbouring properties is wonderful. Two more balconies complete the outdoor areas of the charming Love Actually-adjacent house.
The home is located in one of Notting Hill's most picturesque areas: St. Luke's Mews. The cobblestone street is lined with pastel-hued houses with wrought-iron railings and lush vine-covered façades.
Related: Marilyn Monroe's Former West Hollywood Penthouse Hits The Market For INR 18,54,82,092 — See Inside