Silencing the surrounding chaos and crowds with ease, New Delhi's iconic The Lodhi assures a luxurious stay dotted with the city's charms and personal journeys galore. By Bayar Jain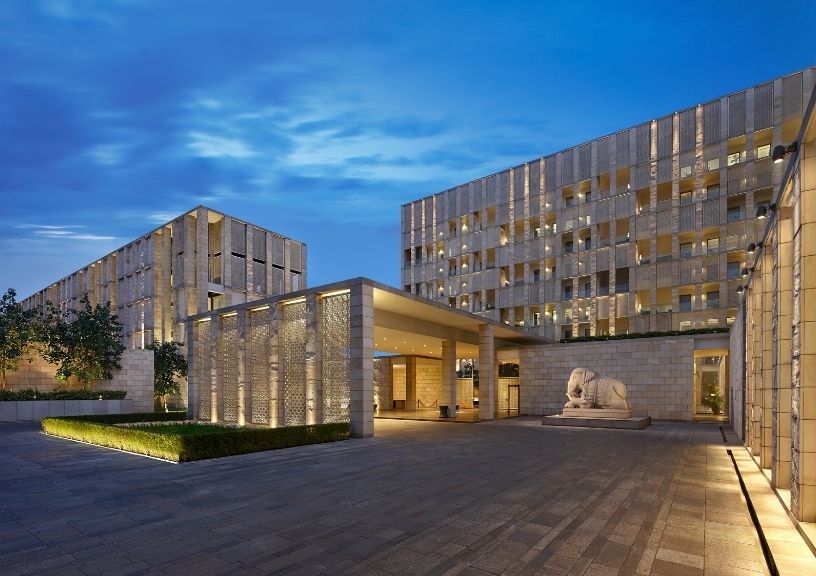 Finding a quiet retreat in the capital city can be challenging, unless you're at The Lodhi. An urban oasis located on Lodhi Road near the Lodhi Gardens, this seven-acred property ticks all the right boxes for a luxurious stay accentuated with the city's historic charms.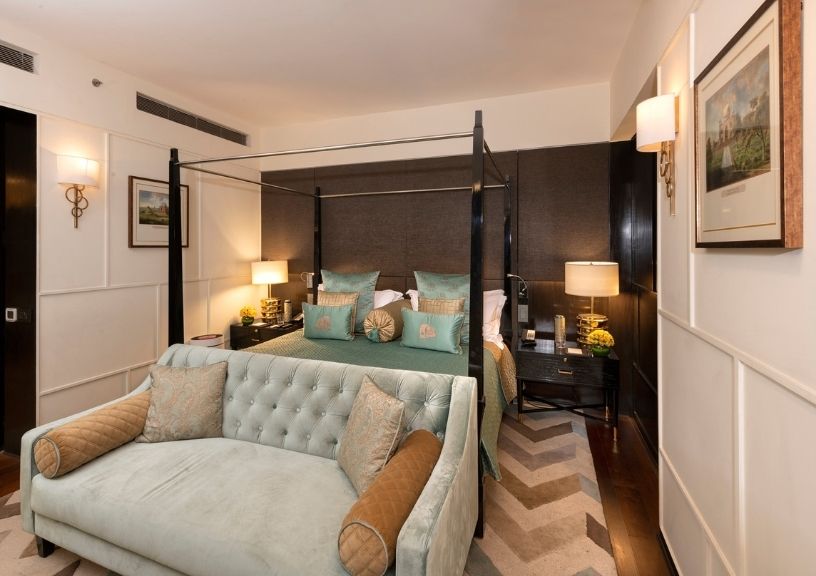 A member of The Leading Hotels of The World, The Lodhi boasts some of the largest rooms and suites in the city—many of which feature private plunge pools and expansive balconies. Adding to its towering glory are views of New Delhi's skylines, Delhi Golf Course, Humayun's Tomb, and the hotel's verdant lawns that mesmerise from the higher floors.
Bite on Luxury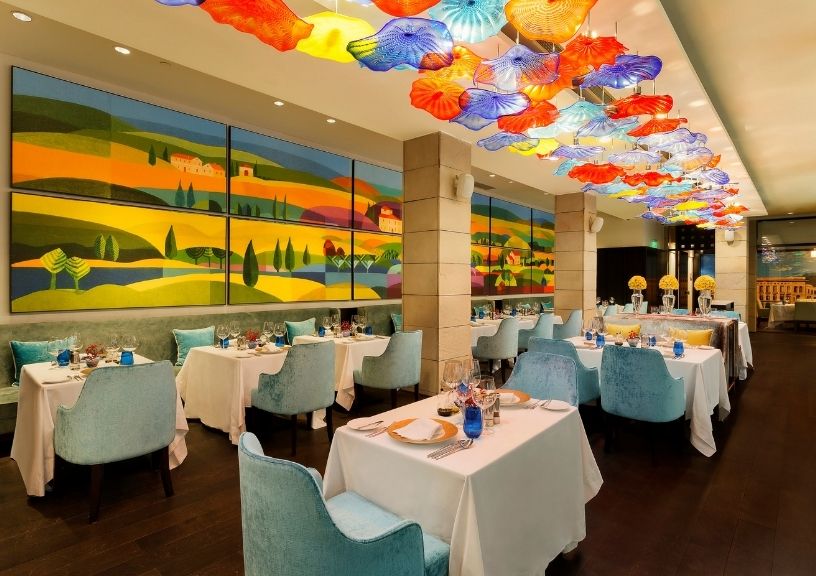 Indoors, too, similar wonders entice. The Lodhi's dining experiences, for instance, are widely credited as being the city's finest. Comprising eclectic options ranging from local specialities to international delicacies, the restaurants and lounges here serve as popular epicentres for special occasions, meetings, or for simply having a good meal.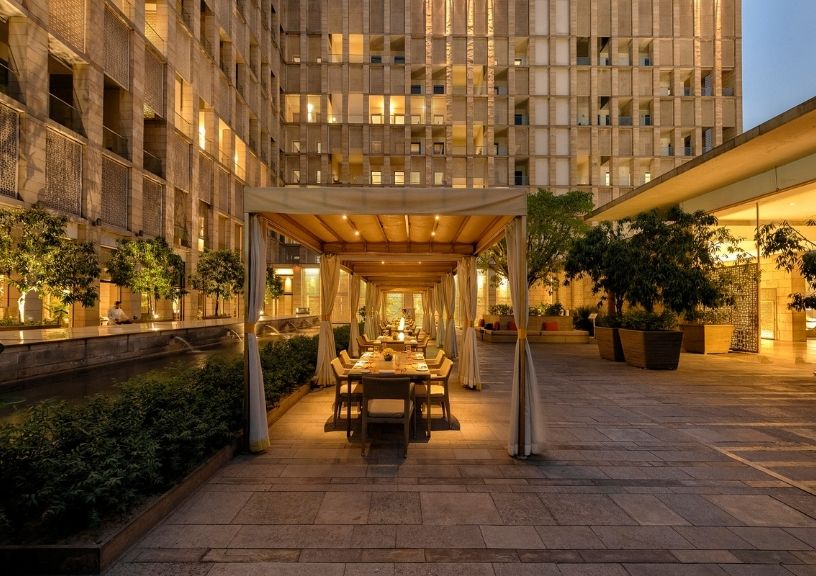 While Élan—a canopied al fresco dining spot with seating available in the courtyard, too—presents world cuisines with an emphasis on regional Indian, European, and South East Asian flavours; the Élan Bar houses a collection of the finest premium spirits. On the other hand, Perbacco crafts contemporary Italian dining experiences infused with traditional flavours, each curated by Michelin Star Chef Adriano Baldassarre. When here, consider biting into a classic Italian menu for lunch and ending the day with a meal replete with contemporary twists. The Safari Lounge at Perbacco is ideal for a dose of new-age mixology set in a dramatic ambience. Picture an imaginative menu with a plethora of rare whiskies, more than 130 inventive cocktails, and delectable international fare to match.
Slip into Tranquility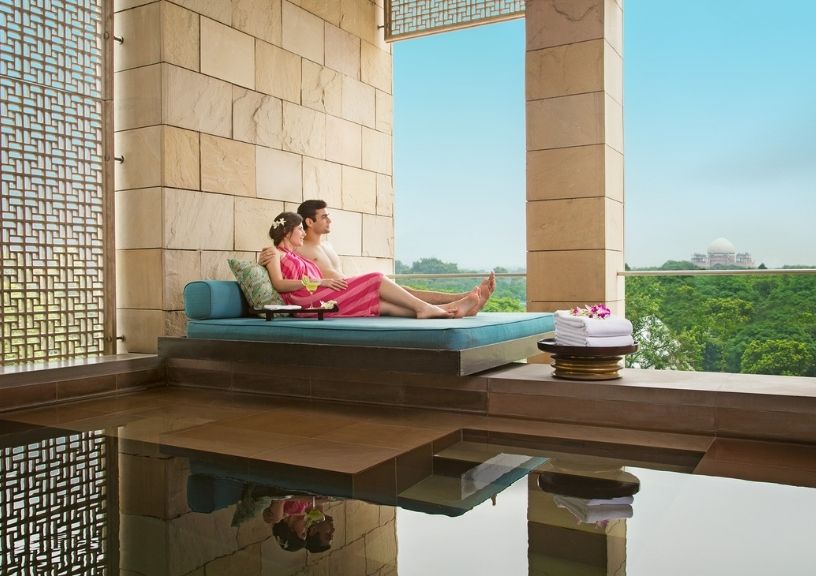 Relaxation and rejuvenation underlies every experience at The Lodhi; its wellness, fitness, and recreational areas are proof of it. Take the Athletic Club for instance. The state-of-the-art space includes a world-class spa and salon, a gymnasium, Yoga and Pilates studios, three all-weather tennis courts, and two air-conditioned squash courts with personal fitness trainers for assistance. A 50-metre climate controlled swimming pool with an adjoining Pool Café serving a wholesome menu centred around seasonal produce completes the rejuvenating options.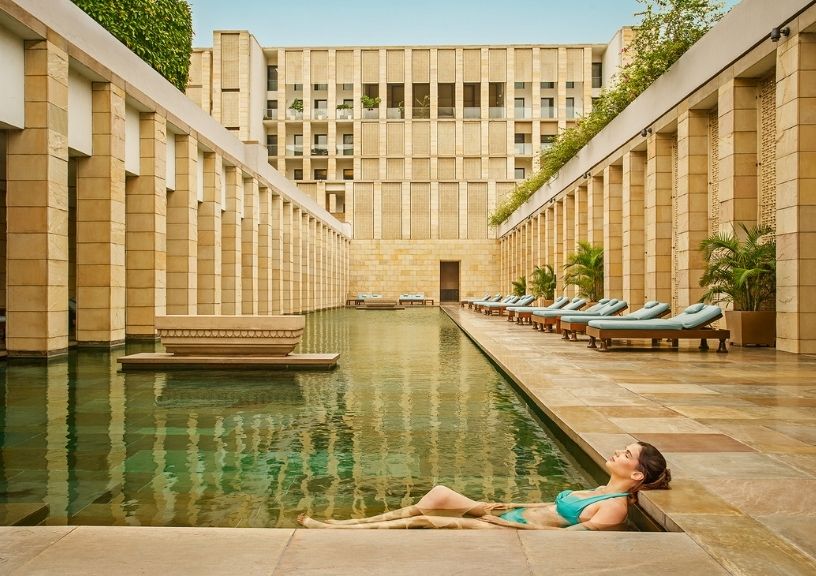 The Lodhi Spa, too, promises similar bliss. You can revitalise with traditional Indian and modern rejuvenation treatments at any of its eight spacious private treatment rooms. Choose from massages, body therapies, Ayurvedic specialty rituals, luxurious scrubs, wraps, and more. For those looking to dispel the rigours of travel, dip into the hammams here that come with plunge pools of varying temperatures. Alternatively, trust the salon to combat all styling- and beauty-related woes.
Embark on Journeys
Serving as an intuitive expression of contemporary yet stylishly confident India, The Lodhi also doubles as a platform to embark on personal journeys. Each curated discovery is created through a bespoke experience of cultures, cuisines, wellness, architectures, lifestyles, and personalised services. In fact, the hotel's globally accredited Les Clefs D'Or concierges even curate tailored excursions and experiences in and around the city, allowing you to soak in the city's wonders with ease.
To book your stay, click here.
Related: Embarking On A Wellness Sojourn At The Spa At The Lodhi, New Delhi