Be it an extravagant celebration, a relaxing holiday, or a romantic getaway, The St. Regis Maldives Vommuli Resort is a preferred address among discerning travellers. Nestled between a verdant forest and white-sand beaches, the resort owns the exclusive nine-hectare Vommuli island in Dhaalu Atoll. Take a 45-minute seaplane ride from Malé to land in this eco-conscious paradise. By Team T+L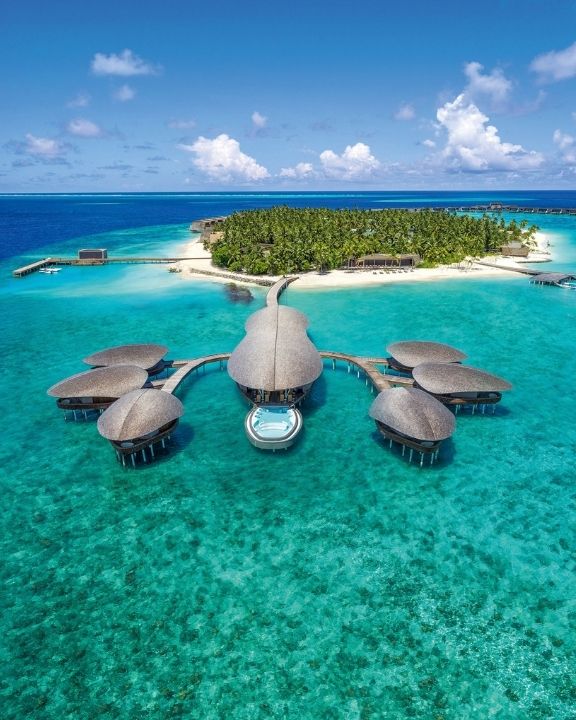 Featuring 33 island villas and 44 overwater villas, St. Regis Maldives Vommuli Resort seamlessly blends with nature. Each villa draws inspiration from the treasures found on and around the island—the overwater villas, for instance, mimic the shape of manta rays. Divided into four zones—Lagoon, Beach, Jungle, and Coastal—the interiors of each space reflect its location. For utmost indulgence, look no further than the John Jacob Astor Estate, the largest three-bedroom overwater villa in the Maldives spread over 1,726 square metres. Trust the St. Regis butler service, available round the clock, to make your stay truly personalised.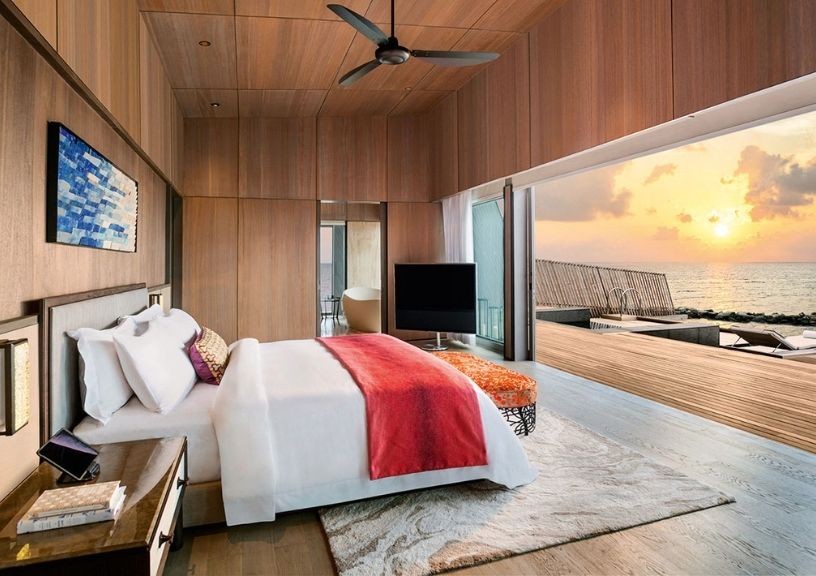 Beyond the luxuries of your villa, the resort offers an array of exciting services. The six restaurants and bars serve international gourmet cuisine. A private lagoon, an infinity pool, and a range of water sports and excursions keep the water babies happy. Spa junkies will love the Iridium Spa, which features six overwater treatment rooms, including two dedicated to Ayurvedic treatments, and a hydrotherapy pool.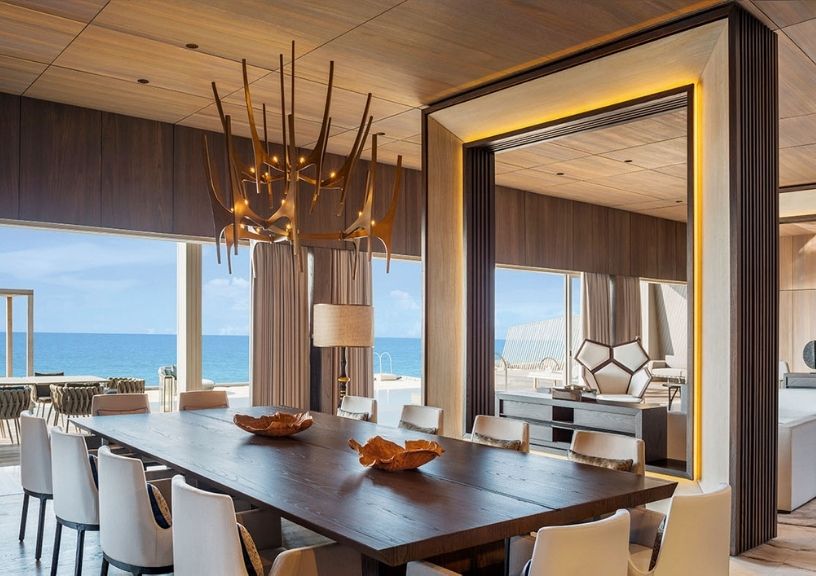 The signature Floating Dining Rituals make your holiday at The St. Regis Maldives Vommuli Resort memorable. Imagine waking up to a breakfast spread in the private pool of your villa. Or enjoy a bespoke private dining experience to bask in the tropical beauty of the island. From a starlit dinner on the shore to a toes-in-the-sand cinema and dining experience, St. Regis Maldives Vommuli Resort has a knack for spoiling you silly.
Editor's Note: Keeping the current situation of the pandemic in mind, T+L India recommends every reader to stay safe, and take all government-regulated precautions in case travel at this time is absolutely necessary. Please follow our stories on COVID-19 for all the latest travel guidelines.
Related: St. Regis Maldives Vommuli Resort Is Everything We Want From a Luxury Island Vacay