When the question's popped and the date has been fixed, the natural next step for any wedding planning is narrowing down on a dreamy destination to unravel the ceremonies. With Neemrana Hotels' heritage properties dotted all over the nation, this search ends here. By Bayar Jain
Medieval 14th century forts, fort-palaces, colonial mansions, or even mountain and riverside properties–Neemrana Hotels have a wedding venue to enchant couples of all kinds. Home to beautiful natural and historic sites paired with warm hospitality to cater all wedding woes, a nuptial at any of Neemrana Hotels' picturesque premises is sure to be memorable in every way.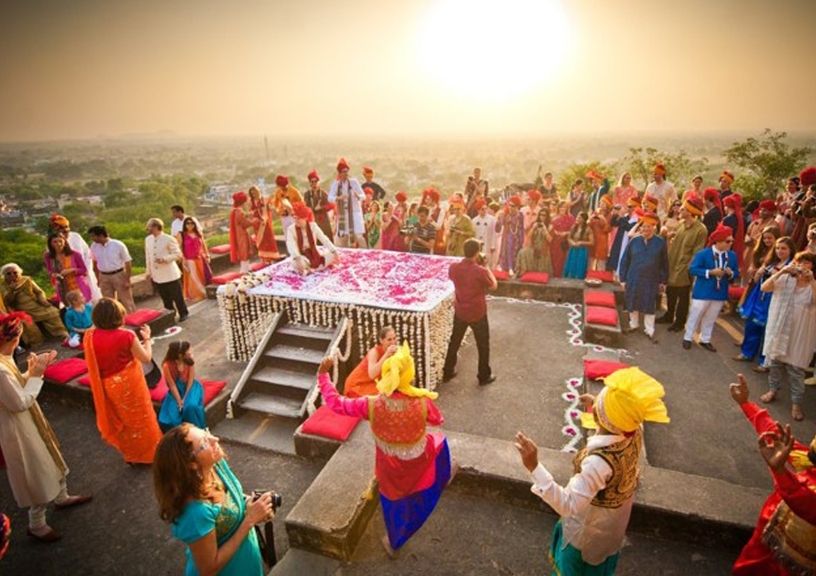 Take Neemrana's three fort-palaces—Neemrana Fort-Palace, Tijara Fort-Palace, and Hill Fort-Kesroli—for instance. Located at drivable distances from New Delhi, these magical abodes fuse history and nature, creating the ideal backdrops for celebrations of all kinds.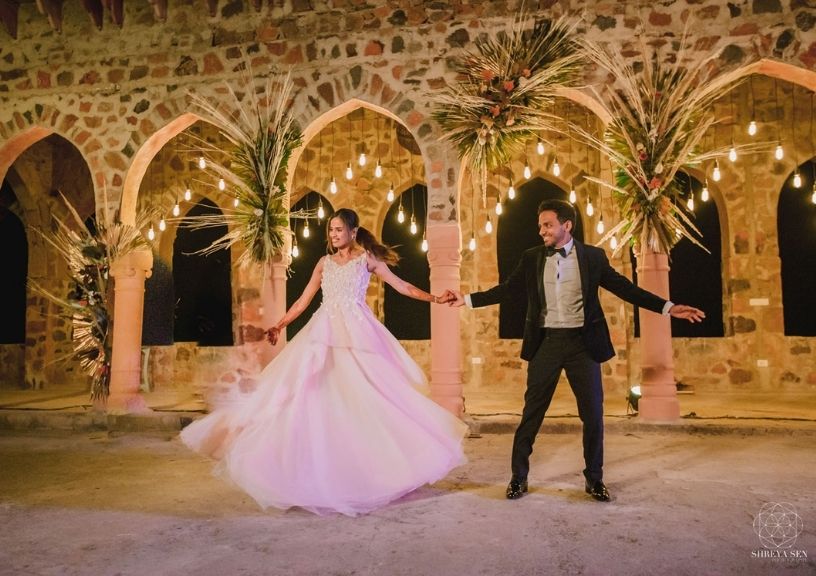 The 15th century Neemrana Fort-Palace—located in a corner of Jaipur stripped off the city's chaos—celebrates its rustic, medieval avatar, while also housing large interior spaces and terraced garden options—ideal for palatial weddings—within its premises. Tijara Fort-Palace, on the other hand, accentuates lush greens in every space. This 19th century monument-hotel in Tijara, Rajasthan comes paired with hanging gardens overlooking mustard fields and majestic ancient hills. At the 14th century Hill Fort-Kesroli, similar wonders entice. Picture a 360-degree view of hills and fields, a terrace pool with a sundeck, and immense wedding expertise garnered over the years by being one of Alwar's oldest resorts.
The true crowning glory of Neemrana Hotels', however, is its ability to plan weddings as lavishly or intimately as one pleases. When here, couples can charter full properties—from 80 rooms to just eight!
Getting There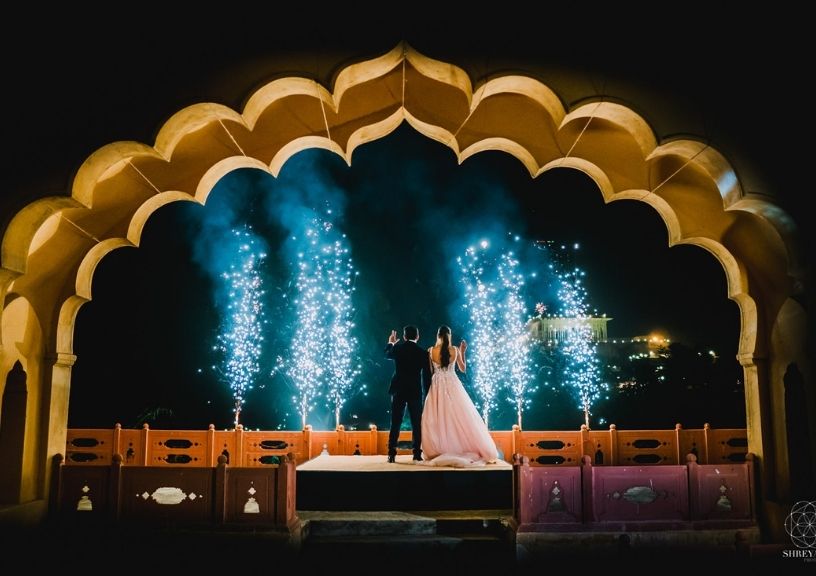 All three heritage hotels are at drivable distances from New Delhi. Neemrana Fort-Palace is located roughly 120 kilometres away, mid-way from the national capital to Jaipur. Tijara Fort-Palace is roughly 100 kilometres away, and Hill Fort-Kesroli is 150 kilometres away.
For bookings, drop a mail to [email protected] or call 0124 4666166. 
Related: A Road Trip In Rajasthan: Go Beyond The Sun & Sand To Get A Glimpse Of The Royal Life