It is time to honour the stakeholders of the hospitality industry that shrink the world and bring us closer. Here's the full list of the best airports, airlines, and cruises that You, our readers chose at Travel + Leisure India & South Asia's reader's choice India's Best Awards 2021. 
BEST AIRPORT IN INDIA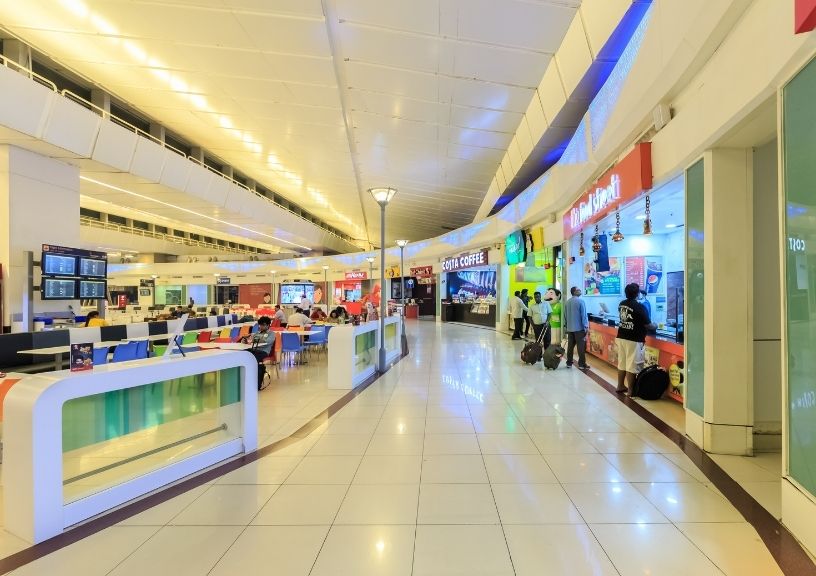 This readers' choice award comes as no surprise. According to the Airports Council International's Airport Service Quality (ASQ) programme 2019 rankings, Delhi's Indira Gandhi International Airport was the best airport in the over 40-million passengers per annum (MPPA) category in Asia-Pacific. Home to world-class retail outlets, indulgent dining options, and ample relaxation facilities, this airport has also earned the tag of being Asia-Pacific's first carbon-neutral airport, following a series of measures taken to reduce its carbon footprint including a 7.84 MW solar power plant. India's first airport COVID-19 testing facility for arriving international passengers was also launched at the Indira Gandhi International Airport.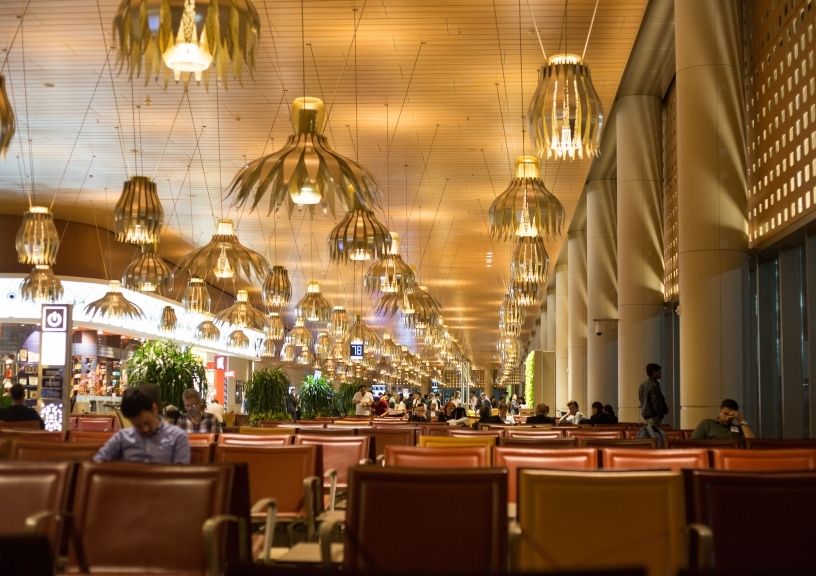 The Chhatrapati Shivaji Maharaj International Airport in Mumbai is designed to embody the cosmopolitan identity of the Maximum City while ensuring travellers' comfort. With the Pranaam Meet and Greet Services, travellers can avail state-of-the-art concierge services, while the Niranta Airport Transit Hotel allows for a comfortable mid-transit snooze. Some of the other passenger experiences are The Play Area; Jaya He Museum, which houses 5,500 artefacts, works of 100 artists and 1,000 artisans; and the Adani Lounges.
BEST INTERNATIONAL AIRPORT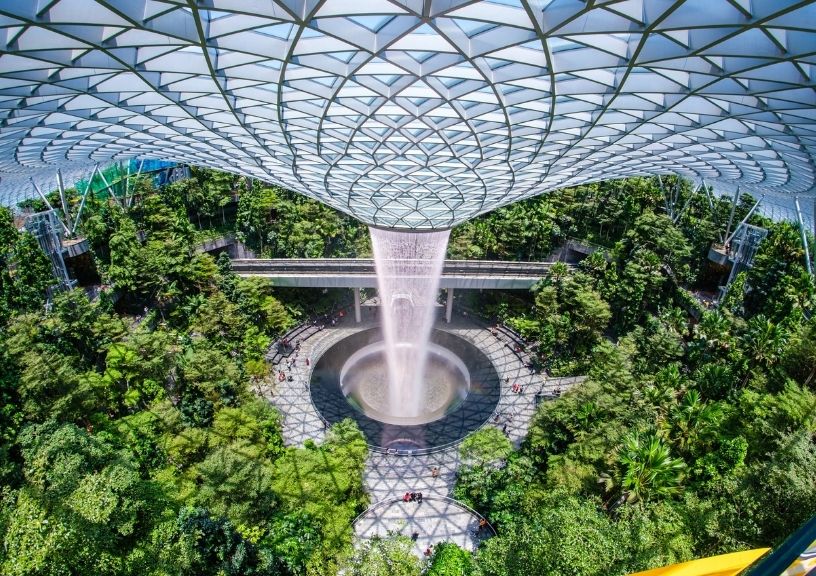 A destination in its own right, Singapore Changi Airport has it all. It goes beyond the function of connecting nations, and houses world-class shopping outlets, restaurants, recreation centres, and wellness sanctuaries. Its immersive experiences include a butterfly garden, canopy bridge, Singapore's largest hedge maze, Shiseido Forest Valley, HSBC Rain Vortex (the world's tallest indoor waterfall), countless art installations, and much more. The airport also has dedicated venues for weddings!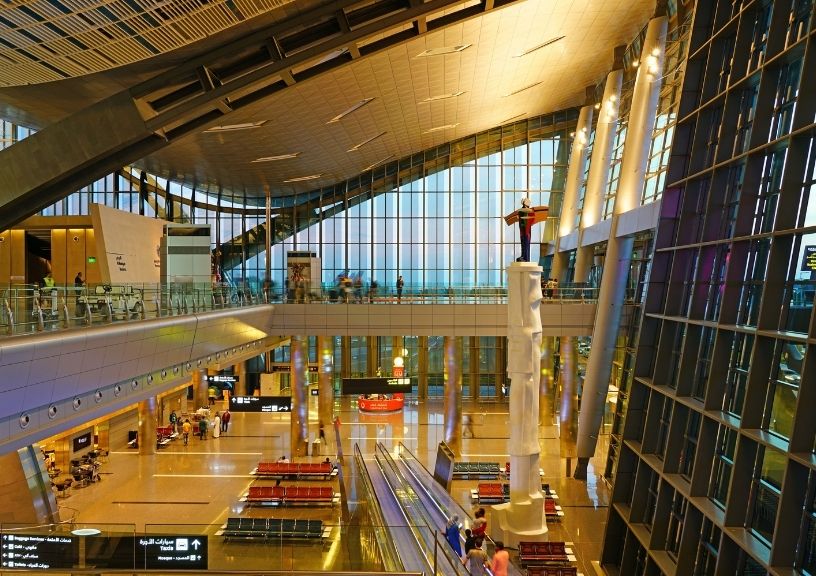 Even though it's one of the world's busiest hubs, Hamad International Airport in Qatar is a great place to spend transit time. Shoppers can splurge on liquor, skincare products, electronics, and more, while gourmands can sample global cuisines. To ensure that passengers are fully relaxed on long-haul flights, the airport has quiet rooms, spa and showers, sleeping pods, the Vitality Wellbeing & Fitness Centre, lounges, and the Oryx Airport Hotel.The terminal also displays a fascinating selection of art.
BEST CRUISE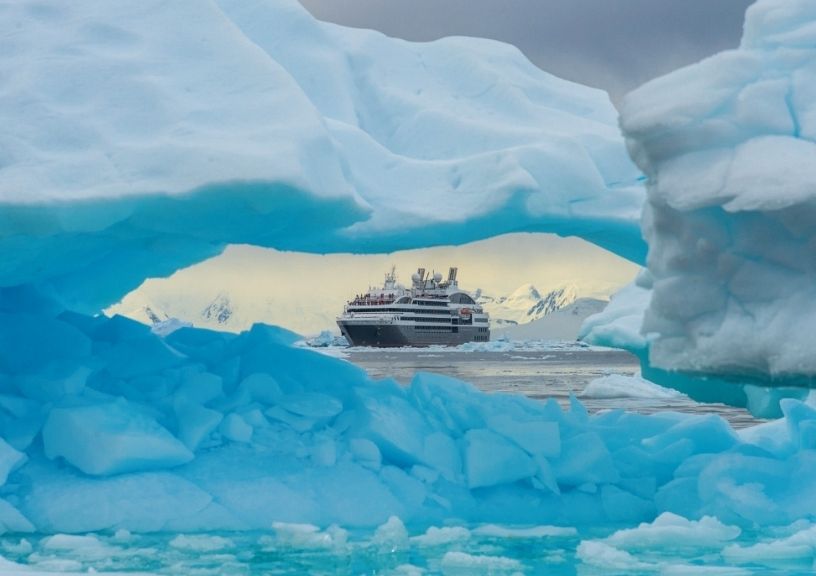 PONANT has been creating adventures on sea for 30 years now. It boasts a diverse fleet—from small yachts to electric hybrid vessels powered by LNG and the new-generation small-sized PONANT EXPLORERS. Combining awe-inspiring itineraries with a five-star setting and exceptional service, each voyage guarantees unforgettable moments. PONANT ships take you places: to savannahs across Africa; the dense vegetation and Maya civilisation remains of Central America; ancient sites in Egypt, Israel, and Jordan; and the spellbinding icy expanse of Antarctica, among others. Elevating these expeditions are onboard experiences like high-end menus and cookery workshops, spas, libraries, theatre performances, and much more.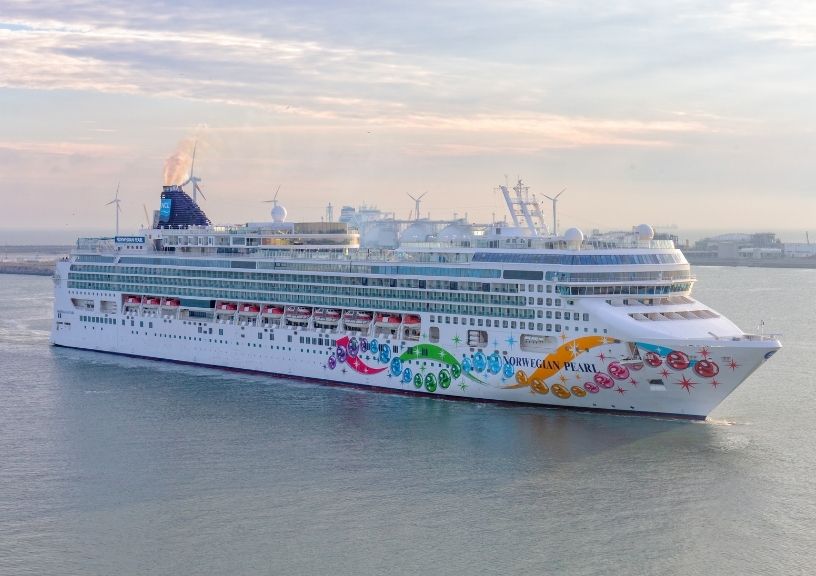 Norwegian Cruise Line has been an innovator in the cruise line industry for over 54 years. It was the first to introduce 'freestyle dining' on its ships, which means no fixed dining time or pre-assigned seating. Instead, guests are welcomed with complimentary and speciality dining options, entertainment that ranges from Broadway to comedy shows, casinos, and accommodation fit for royalty. The ships anchor at ports worldwide—Greek islands, Mexico, Australia and New Zealand, Alaska, and more. The luxury cruise line introduced the Norwegian Encore in 2019, and the Prima Class ships will set sail in 2022.
BEST AIRLINE IN INDIA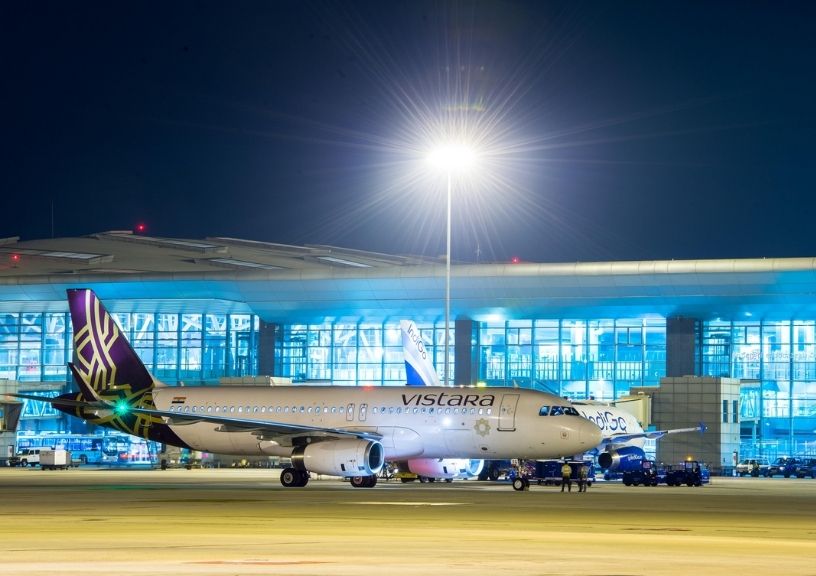 Since its maiden flight from Delhi to Mumbai in 2015, Vistara has changed the aviation industry in India. A joint venture of Tata Sons and Singapore Airlines, the airline introduced the Premium Economy Class, a value-based frequent-flyer programme—Club Vistara, in-flight Wi-Fi connectivity for international flights, and Vistara Freedom Fares—a menu-based pricing model for various budgets and travel styles. Staying true to its customer-first service, the airline also introduced sanitary pads onboard domestic flights. Today, Vistara serves 40 destinations, with over 200 flights operating daily.
BEST INTERNATIONAL AIRLINE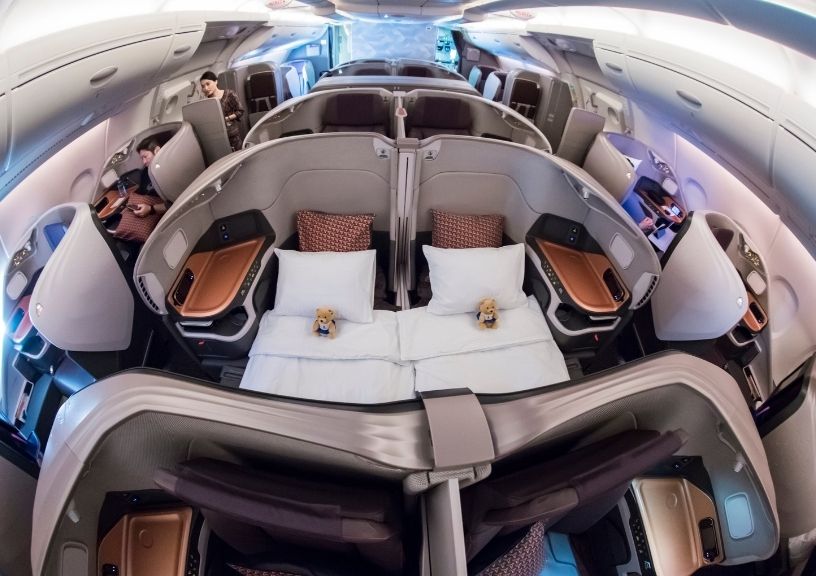 A Star Alliance member, Singapore Airlines (SIA) operates a fleet of more than 180 aircrafts, with a combined passenger network that spans more than 110 destinations. The culinary panel of the airlines comprises eight chefs from around the globe who are constantly whipping up new dishes for the passengers. The airline is also known for its sustainable initiatives, such as replacing plastic swizzle sticks with wooden ones, digitising onboard reading material, and reducing catering waste.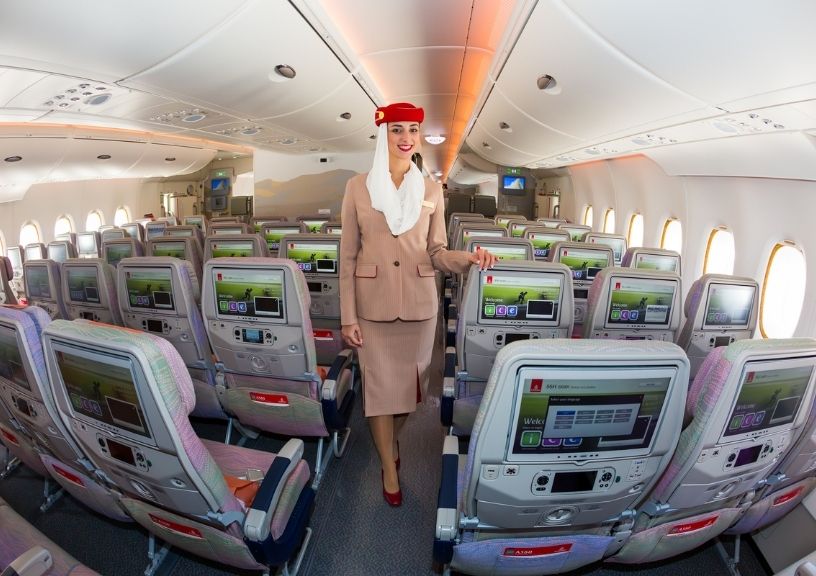 One of the world's largest airlines, Emirates has spread its wings to over 157 destinations across six continents. From just two aircrafts in 1985, Emirates now flies the world's biggest fleets of Airbus A380s and Boeing 777s, offering comfort and efficiency in each of its wide-body aircrafts. The airline has been a trendsetter in many ways. For example, it was the first to install TV screens on every seat on every aircraft of its fleet in 1992, and also the first to allow mobile-phone use on board in 2008. In 2020, it was the largest international airline according to IATA's World Air Transport Statistics 2021.
BEST AIRPORT LOUNGE IN INDIA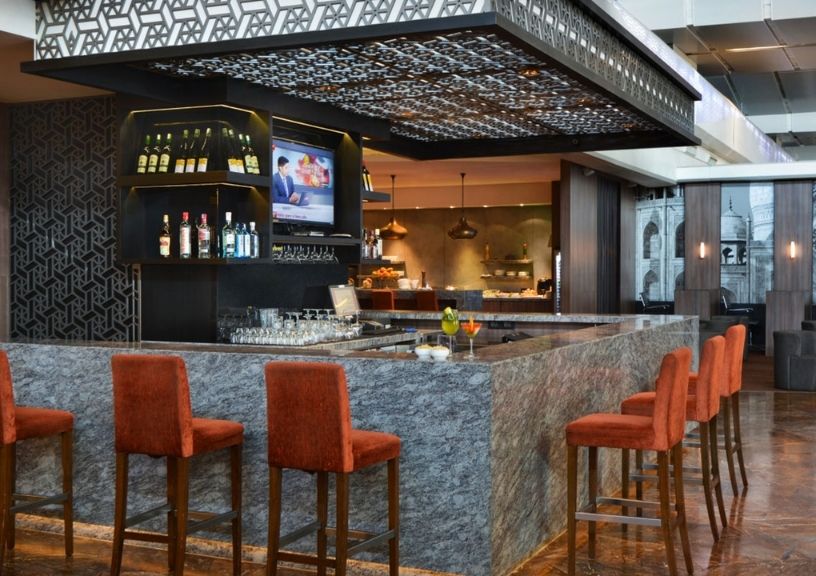 On a mission of 'making travel better', Plaza Premium Lounge is present in over 180 locations across 49 airports in 25 countries and regions. In India, the group has lounges in three cities—Chandigarh, Hyderabad, and Delhi. These lounges house complimentary food and beverages, bars, and in some cases, showers and spas too. With their global airport rewards programme, Smart Traveller, travellers can redeem points for complimentary accommodation, dining, and meet-and-greet services. Our readers certainly approve!
Related: India's Best Awards 2021: The Winners Of Best Domestic Destinations