India's Best Awards is Travel & Leisure India & South Asia's annual celebration of the best in travel and hospitality. All our winners are chosen by you, our readers. But a few special travel and hospitality players have done spectacular work in the last year, making them the winners of the Editor's Choice Awards in their respective categories.
Domestic Destinations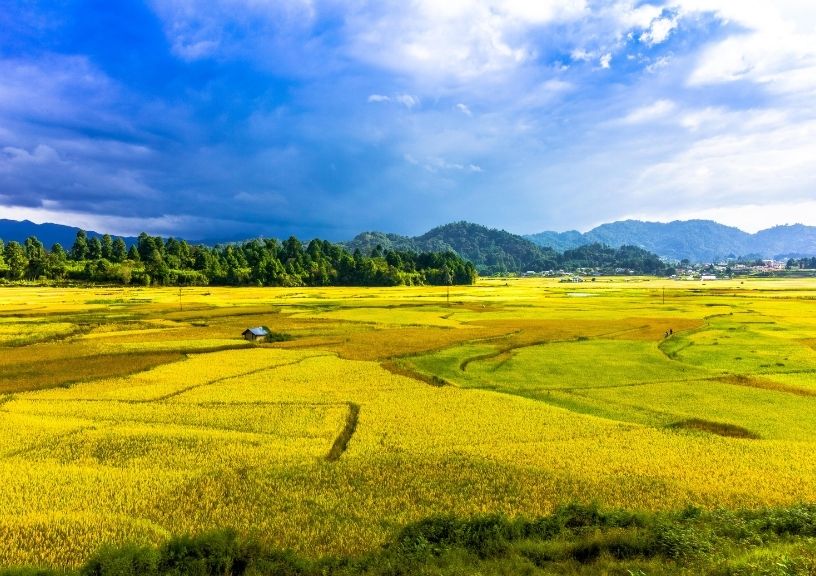 Our editor's pick is one of the most offbeat locations in India and rewards its visitors with lush landscapes at every turn. Known as India's 'land of the rising sun', it produces more than 500 rare species of orchids in its dense forests. Ziro, a famous hill station, is known for its terraced paddy fields, the Sigem-Daporijo Reserve forest is a birdwatcher's paradise, the gushing Subansiri River is a rafter's haven, and the sub-tropical alpine forests of the Talley Valley are home to the endangered clouded leopard.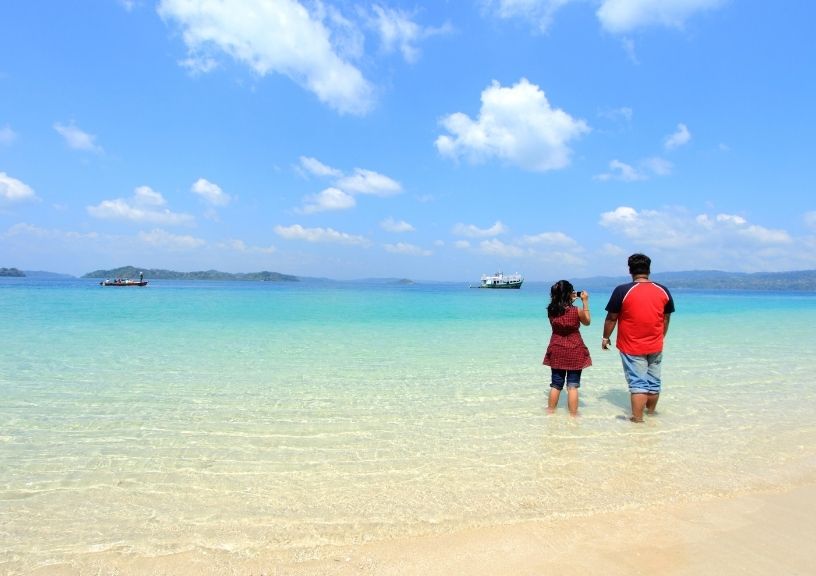 Our editor's pick, Andaman & Nicobar Islands, is an offbeat destination perfect for couples who prefer beach vacations. Those who love idyllic coastal scenery, lip-smacking seafood, and a touch of history are in for a joyride here. Swaraj Dweep is blessed with white-sand beaches, dense forests, and coral reefs. A quieter island, Shaheed Dweep, is known for its unexplored corals, relaxing ambience, and rich biodiversity. Snorkelling, scuba diving, and sea cruises can be enjoyed from Port Blair, the capital, which is also home to the Aberdeen Bazaar. Culture buffs can visit the Cellular Jail and Anthropological Museum in the city.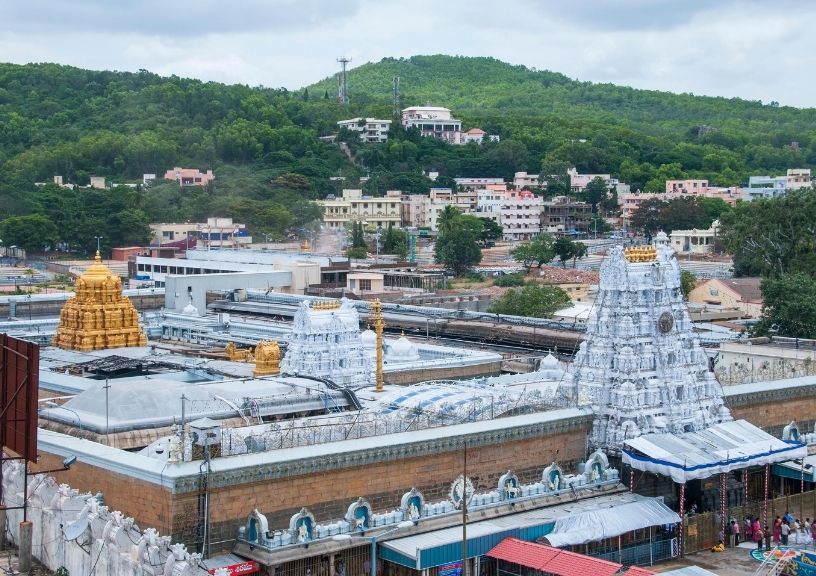 Along with the spicy local cuisine and the coffee of Araku Valley, Andhra Pradesh has also made a name for itself on the spiritual tourism map. Known globally for the temple complex at Tirupati, this region sees thousands of devotees every year. At Tirumala are Sri Venkateswara Swamy Temple, Sri Bhu Varaha Swamy Temple, and Sri Bedi Anjaneya Swamy Temple. Tiruchanoor is home to Sri Padmavathi Ammavari Temple, while Sri Govindarajaswami Temple is located in Tirupati.
Best Wildlife Destination: West Bengal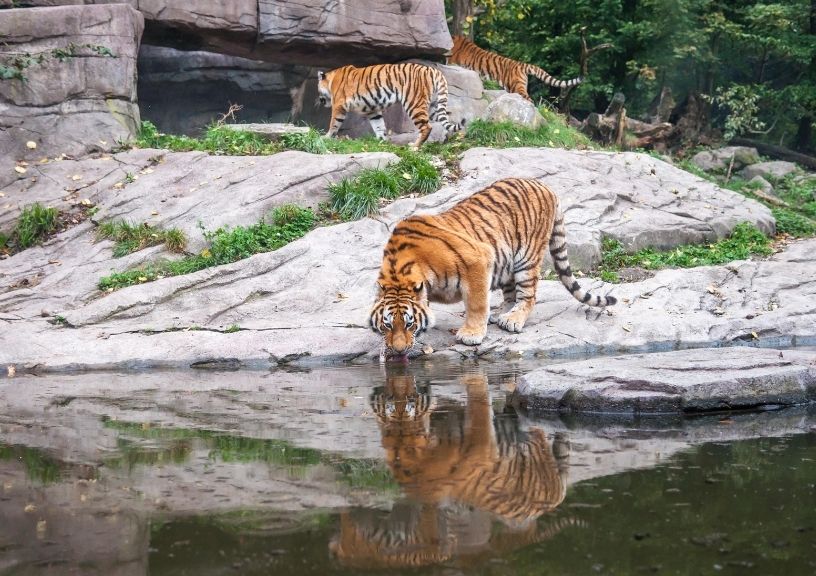 The Sundarbans is one of the main reasons why our editor has picked West Bengal as the best wildlife destination in India. Sprawling mangroves create a unique ecosystem where crocodiles, the royal Bengal tiger, brahminy kite, and chital thrive. This UNESCO World Heritage Site is located in the 24 Paraganas district and is best explored on boat. The Bengal Dooars region is home to the Chapramari Sanctuary, where one can spot animals like elephants and barking deer, while the Jaldapara National Park is the place to spot the rare and endangered one-horned rhinoceros.
Best Cultural Destination: Chhattisgarh
This is a destination that often escapes the culture-seeking tourist's radar. Chhattisgarh, located in the heart of India, is home to a distinct tribal culture. The community distinguishes itself by way of a unique headdress that resembles the horns of a wild bison. The state's people engage in arts and crafts that are coveted all over the country: Bastar kosa sarees, terracotta, wood and bamboo crafts, and dhokra, or bell metal art. The Mahant Ghasidas Sangrahalaya in Raipur curates archaeological finds, and the Purkhauti Muktangan is an open-air art museum-cum-park showcasing artefacts and tribal culture.
International Destinations
Best Honeymoon Destination: France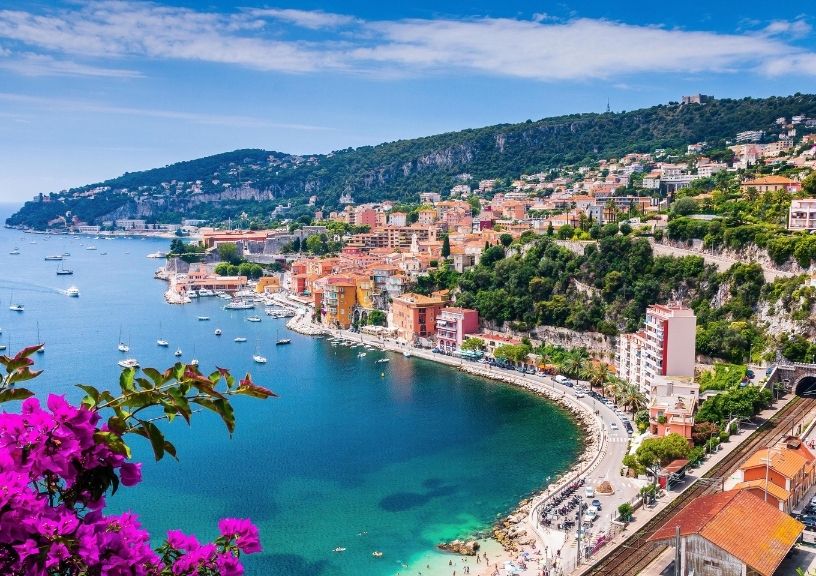 France offers the kind of dreamy escape that makes for the most passionate honeymoon. After all, the most romantic city in the world is its capital. But the country offers whimsical experiences beyond Paris as well. The fairy-tale region of Alsace sweeps you off your feet with its quaint bakeries and cosy nooks; the world-class ski-resort of Courchevel woos you with Michelin-starred restaurants, high-end hotels, and chalets; and the French Riviera beckons with blue waters and picturesque sunsets. Whether you're touring the wine cellars of Champagne or sampling Lyon's bouchons, rummaging through record shops in Lille or strolling the promenade of Deauville, romance is easy in France.
Best Wedding Destination: Monaco
For those who spare no expense, Monaco does luxury weddings unlike any other destination. The playground of the rich and famous, this small principality is located along the Mediterranean coast of south-eastern France. With the captivating French Riviera as the backdrop, Monaco has moderate weather and warm sunny days all year round, making it perfect for weddings. The grandeur of the hotels here offers otherworldly settings for lavish parties. Add to that the finest food and drinks, and a calendar of exciting events, and you'll have a wedding that will be talked about for years.
Best Heritage Destination: Jordan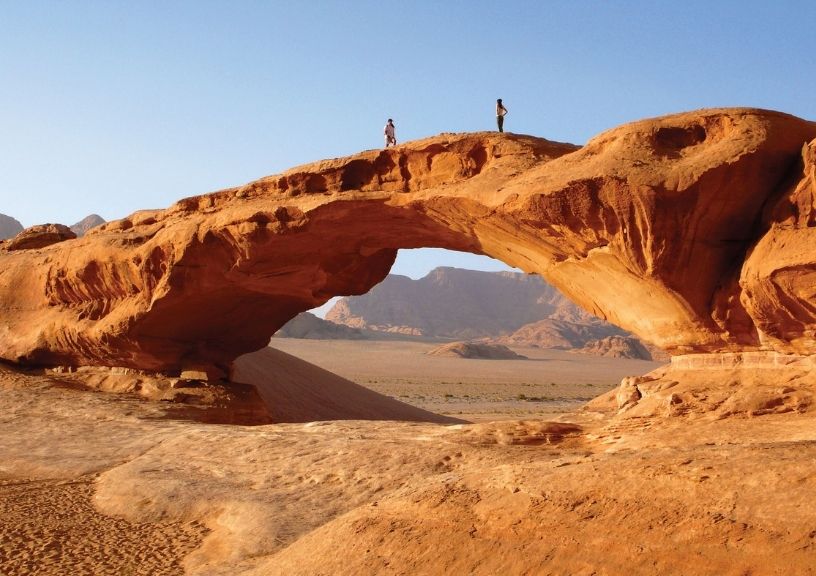 From the enchanting starkness of Wadi Rum to the majestic ruins of ancient civilisations, Jordan is home to countless historical and natural wonders. The best known among these is the ancient city of Petra—a UNESCO World Heritage Site and one of the new Seven Wonders of the World—admired for its massive architecture and ingenious complex of dams and water channels. Other facets of the country's heritage are best explored on foot through the Jordan Trail, which offers 40 days of hiking through 75 villages and towns, showcasing caves, mysterious prehistoric structures, Roman cities, and diverse cultures.
Best Adventure Destination: Finland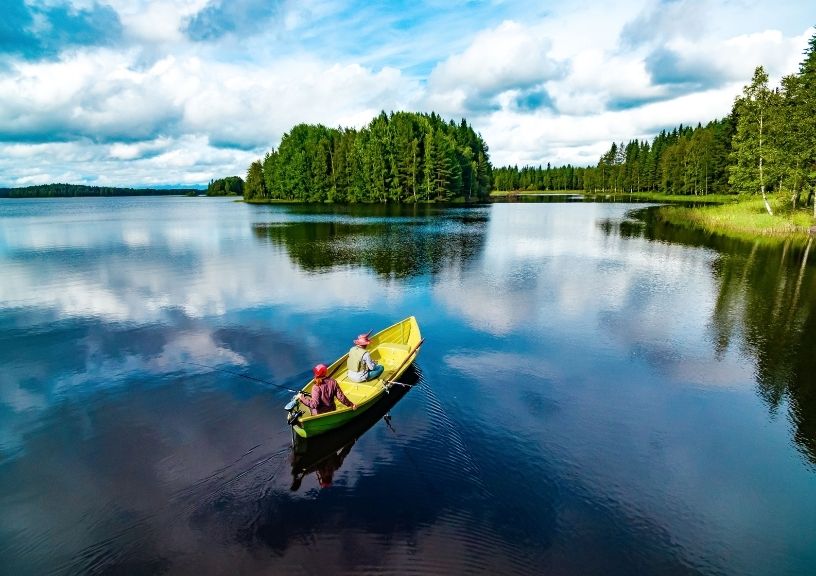 Vast outdoors, untouched wilderness, and diverse weather, bundled with the cleanest air in the world, make Finland one of the best family-friendly destinations for adventure. The mild Finnish summers with long days are perfect for running, biking, and golfing, while autumn is the time to enjoy hiking, camping, and fishing. Winter in Lapland brings snow and frozen lakes, making it ideal for skiing, snowboarding, and ice skating. The Nordic country boasts 40 national parks, over 60 ski resorts, and more than 1,00,000 lakes that are perfect for kayaking or canoeing in summer.
Domestic Hotels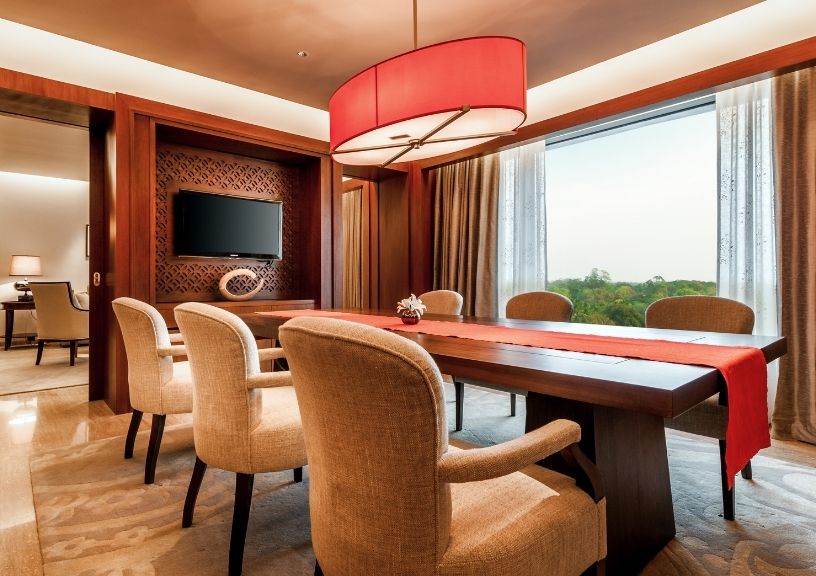 Overlooking Guindy National Park and located 10 minutes from Chennai's international airport, Park Hyatt Chennai is a class apart. Be it a board meeting, a corporate get-together, or a social event, Park Hyatt Chennai knows how to make it memorable. The five-star hotel offers 200 upscale rooms and 940 square metres of function space. The pièce de rèsistance is The Apartment Gallery, a concept-driven event facility that is fit for stylish conferences, luncheons, and business meetings alike.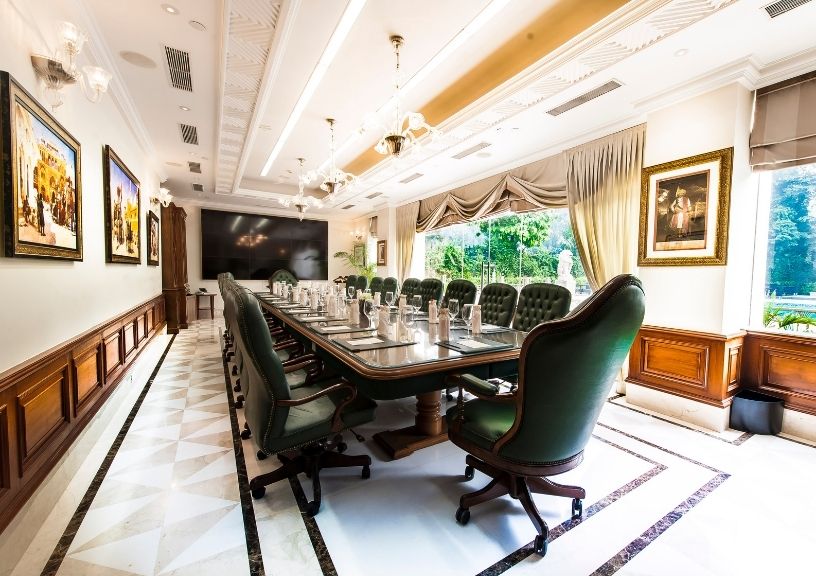 Undeniably regal, The Imperial New Delhi has been charming travellers since 1936. Be it a work trip or a royal staycation in the heart of Lutyens' Delhi, guests from all around the world find refuge in its grandeur. The hotel has 235 classic rooms and suites, nine elegant dining spaces, and seven regal meeting spaces, inclusive of capital's first stand-alone Business Centre–One Imperial Place. Add to those eight acres of manicured gardens and a holistic spa, and you have the perfect recipe for a business holiday.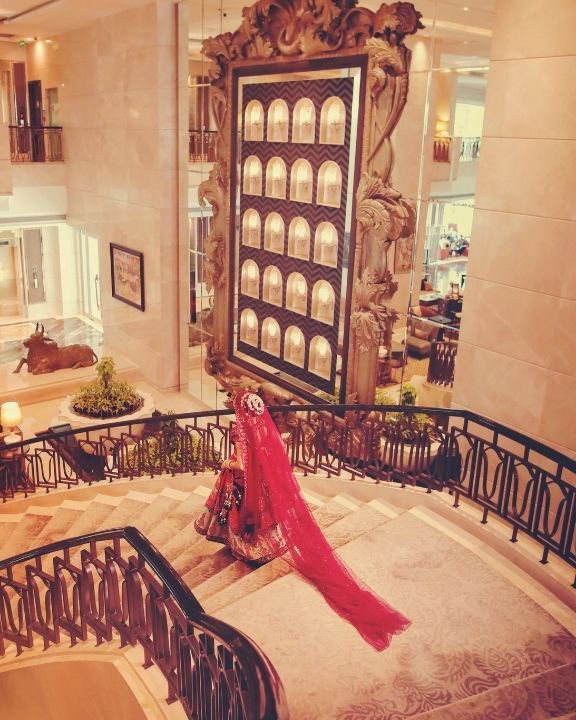 With 395 luxe guestrooms, including 66 suites, some with views of the Arabian Sea and others overlooking the city, The St. Regis Mumbai can host a city wedding like no one else. The five-star hotel boasts culinary offerings galore—from Japanese-speciality Yuuka and the popular pan-Asian restaurant By the Mekong, to The Sahib Room & Kipling Bar, and more. With amenities such as high-speed Wi-Fi, on-call butler, and 24-hour room service, the hotel makes sure you and your guests have a seamless stay. Featuring 22 event spaces and rooms for up to 1,000 guests, the venue is as fit for an intimate celebration as it is for a grand wedding.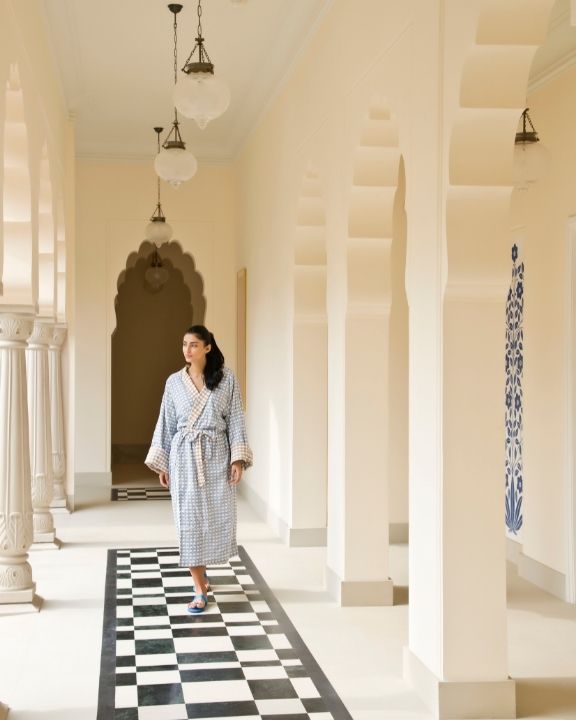 Set against the backdrop of Siswan Forest Range, at the foothills of the Himalayas, The Oberoi Sukhvilas Spa Resort, New Chandigarh offers the perfect setting for you to switch off, relax, and take some time out. Be it a weekend retreat or a month-long detox, the property's personalised Ayurveda and wellness programmes are complemented by accommodation in spacious villas and luxury tents, seasonal cuisines, and mindfulness activities in the surrounding forest.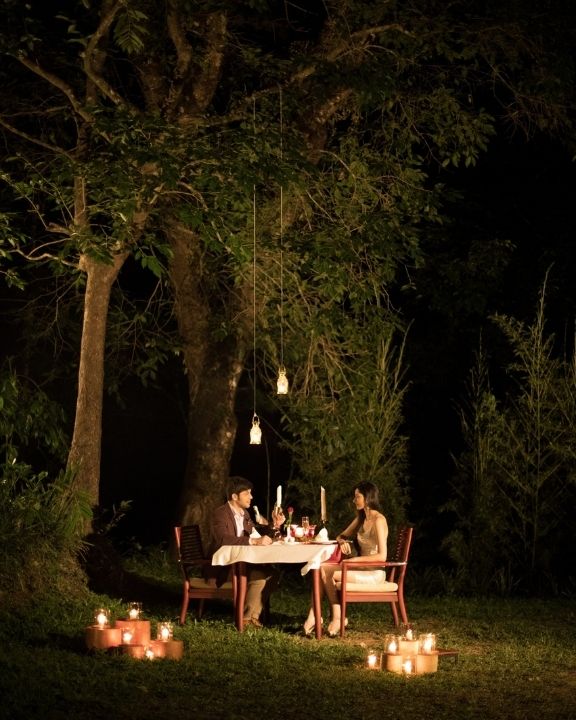 Picture lush greens across 180 acres, dotted with beautiful streams and gushing waterfalls, and the smell of coffee, cardamom, and pepper wafting through the air. Sitting at 1,067 metres above sea level, The Tamara Coorg is designed to help you relax and rejuvenate in the company of nature. The timber bridge structures and shingle roofs across cottages help achieve a 0.5 per cent on-ground carbon footprint. Experiences like plantation tours, forest therapies, and birdwatching reassert the resort's commitment to nature. There is also the option of outdoor dining where guests can enjoy a private gourmet meal under an open sky. Coffee lovers can create their own coffee brand and take it home with the resort's Blossom to Brew experience.
Airlines, Airports, and Cruises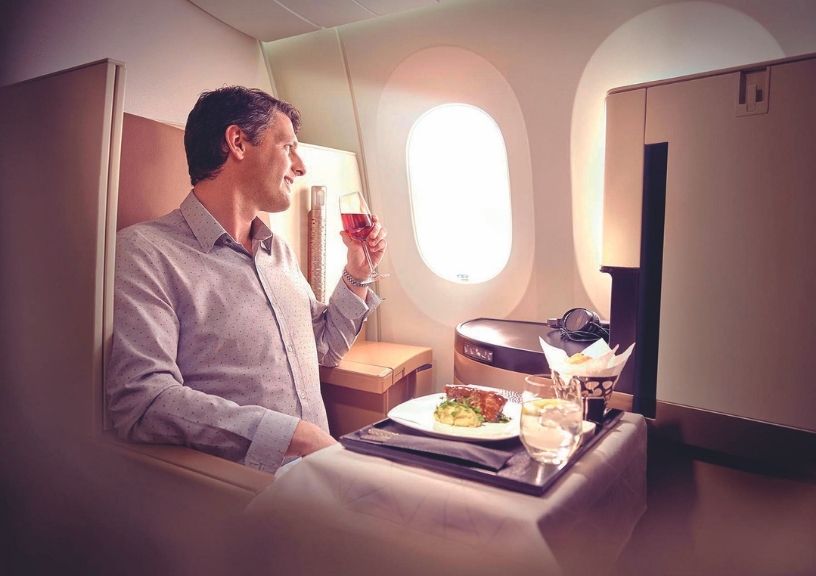 Etihad Airways flies to more than 400 destinations. The airline scores brownie points not only for its world-class service, but also for its commitment to sustainability, making it this publication's editor's choice. Its green efforts include reducing single-use plastic, a commitment to zero net carbon emissions by 2050, relying on electric tractors for baggage and freight loading. To ensure results, the airline's Greenliner Programme first tests these green technologies, including the use of sustainable alternative fuels (SAFs) and eco-friendly in-flight products on its Dreamliner fleet, before rolling it out across aircrafts.
Related: India's Best Awards 2021: The Winners Of Best International Destinations